Mike Richardson is both a creator and a successful publisher and continues to make his presence and that of his stable of talent a force to be reckoned with in today's comics landscape. Mike was on hand in San Diego to discuss the industry and where he sees things going in the future.
---
Bryan Stroud for Comics Bulletin: What sort of challenges do you see the industry at large or perhaps Dark Horse in particular facing now, Mike?
Mike Richardson: We're having our best year ever, but of course the challenges are always there. The challenges are there for any business, to keep up with the trends, to watch what people are reading, pay attention to what pop culture is doing and that's sort of what we do.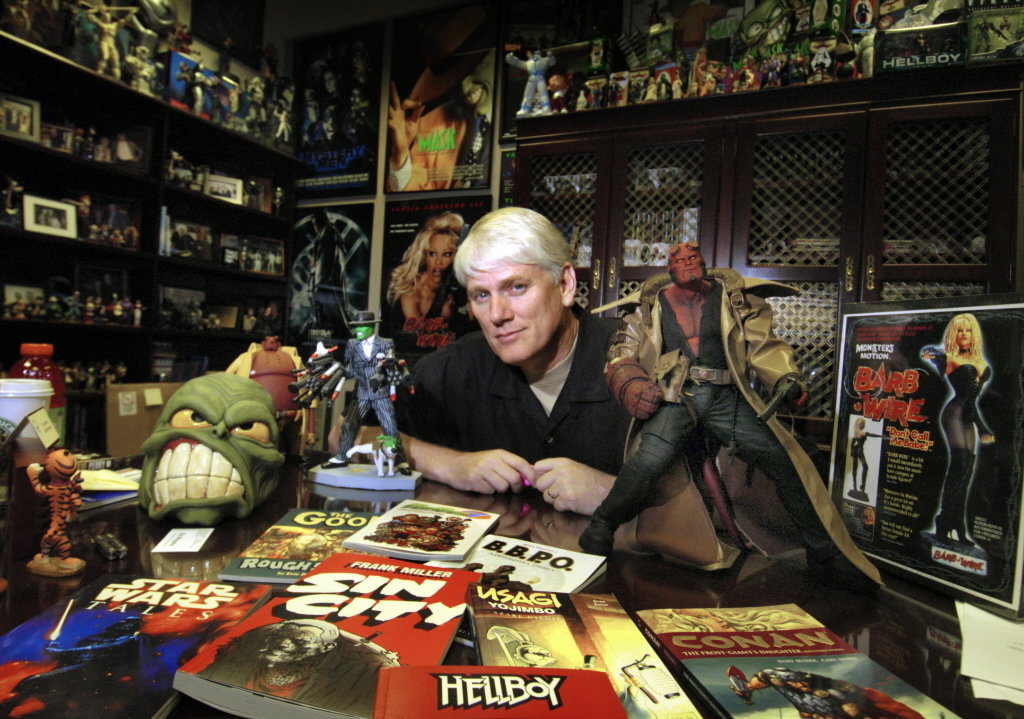 We have the type of company that creators can come in and bring different types of material. We're having tremendous success right now with Chuck's (Palahniuk) Fight Club 2 with a first issue over 100,000 sold. We're having tremendous success with our products department, our Game of Thrones toys and the Tim Burton toys, which are both selling big numbers. Our film division, where we've got one movie that we've just finished shooting. We've got a television show on the SyFy Channel, Dark Matter. The retail division is doing sensational. Digital is climbing, getting better and better. We just signed with Comixology, as you know and they say that we had sensational first week sales. So, to summarize, everything is going good.
You've got to be out there. You've got to pay attention to the new distribution systems. Not just in entertainment, with places like Neflix and Amazon, that are looking to create great entertainment, we have to look at the publishing industry and see where distribution is going on that, because there's new ideas coming out all the time. It's not just digital now; there are all kinds of applications. You have the internet and digital with all different ways for creators to get their work published. Media is huge now and we're trying to stay on top of that.
So the challenges with all the new distribution channels and with all the areas for talent to shine in means we have to work even harder just to see where the big properties and creators and big projects are happening.
CB: It seems like you've done a wonderful job of maintaining the balance. For the longest time it seemed Dark Horse had so much licensed material and a little bit lesser on original characters.
Richardson: Well, that was the impression, but it wasn't really true. I think we've always been right up there with the number of licensed products there along with the number of creator-owned projects, but for a while there a number of our licensed projects took so much attention away from them that the press can only cover so much material and out of that only so much Dark Horse material, so that the fact that we had all the creator-owned projects out there was sort of getting lost. For whatever reason they weren't getting the coverage. People were jumping to the licensed product. Then new people coming into the market don't understand the early days of our company. Dark Horse is built on a creator rights platform. That is the heart of Dark Horse. It's for creators to own their work.
I was an artist, a commercial artist, before I started the company. So the idea for me is that artists and writers should be able to own the work that they create and have a say in how it's used and to be able to control the ideas that they create. There should be a company out there for creators to come to in order to create their own material. If you want to do Batman or Superman, go do it. I always ask creators when they ask the question, "Why would I come to Dark Horse when I could be doing Spider-Man," or whatever it might be. I say, "Well, who did Spider-Man 10 years ago?" "I don't know." "Who did Superman 10 years ago?" "I don't know. Why do you ask me?" "Who did Sin City 20 years ago?" "Frank Miller." "Who did Hellboy 10 years ago?" "Well, Mike Mignola." Then the light goes on, because, for a creator who wants a legacy, the way they're going to get that legacy is through creating their own material. To create their own characters and do them themselves and to create something that comes from them.
Superman will be done forever, by a whole litany of artists and writers. Some will be remembered. Most won't. That's just the nature of it. There's nothing wrong with it. If somebody has a jones to go write a character, then that's great. We do licensed properties, and a lot of people like to jump on their favorite series, their favorite characters and that's great. That's all fine. But I think we've changed the way licensed properties are done. When we started doing Aliens vs. Predator, it was with the idea that we wanted to create the next movie in the series.
Before that, movie or television material was not great. I don't know if you've ever noticed, but they would put a lot of resources and effort into trying to sell the book. That wasn't our approach. We wanted to get the best talent we could and create the sequels to the movies and that was an approach that not only worked, it was copied.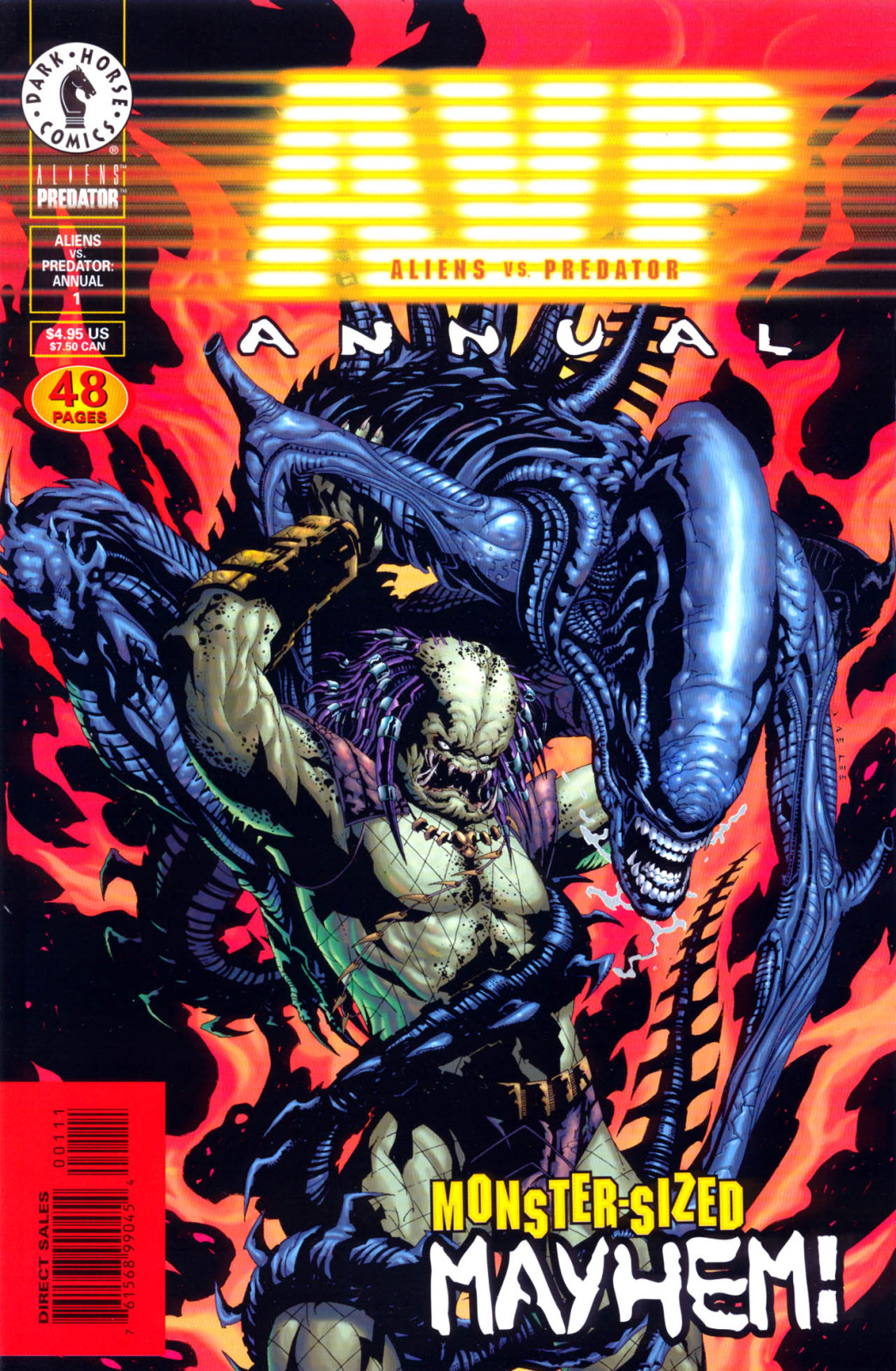 CB: It was quite obvious that you've developed a loyal following, because as you said, you've got the Mike Mignola's and the Eric Powell's…
Richardson: Yes, and many others who are extremely talented and expect a lot out of their publisher. They expect a lot of support and a lot of effort. So that's what we try to do. We try to make them happy and keep them there. It's about the money, but it's about a lot of other things as well.
CB: Luckily you bring that creator's mentality to it, and I'm certain it makes all the difference in the world.
Richardson: Well, I make comics myself and again, I was a commercial artist before I started Dark Horse. I understand artists and their predicaments because I used to have deadlines. I used to sit at that drawing table and know that I had a job that needed to be finished, so I think it gives me a little insight. I write comics. I have some insight as to what goes into that. I was a comic retailer and was standing behind the counter for a number of years, so I have insight as to what a comic retailer goes through.
So I have a lot of perspectives. I've been through a lot of businesses aside from those; all successful and I think I just have a good feel for putting all of it together into something that makes sense and works for a good number of people and creators.
CB: So an actual win-win. What an odd concept!
Richardson: That's the way it should be, right? You should be partners when you go into these deals.
CB: Precisely. I was going to ask you about your recently written comic Father's Day. How has that project gone for you?
Richardson: It's good. It's fun. It's a story that I've had in my head for a long time. I like the way it came out. We've got entertainment interest in it, so you know, it's all fun. The great thing about the graphic novel is that it will be out there forever and hopefully people will find it and read it and sometimes when you get the entertainment side of things done a lot more people come and look at the graphic novel.
I love movies. That's why I do them, but I've been a huge comic fan since I was 3 years old. My mom used to buy comics and I used to sneak into her room and bring them into my room before I could even read them. I could read before I went to first grade because of comic books. I just had to know what was in those comics.
I was asked one time, "How was school?" I said, "I was generally bored in school." "Well, when did the boredom start?" I said, "Well, my mom had me reading because I wanted to know what was in those comic books she'd brought home, so I could read when I went into the first grade." So the first day of school they passed out Fun with Dick and Jane and they had to start teaching the other kids to read. So when did I get bored with school? Probably the very first day of school.
CB: I had similar experiences. At school they always remarked on my vocabulary and I attribute it directly to my exposure to Bob Kanigher's Metal Men and things like that.
Richardson. I remember that. Metal Men was a big favorite of mine. It was so wacky and different. I just loved it. Poor Tin always had a hard time.
CB: The Rodney Dangerfield of robots. (chuckle.) One final question, please, Mike: What's your vision for the future of Dark Horse?
Richardson: More growth, more change, more evolution, more great creators. Dominating the world. My goal is every Dark Horse project in every distribution channel of any kind, 24 hours a day, 7 days a week, 365 a year, covering the world in 17 languages. That's my goal.
CB: (Laughter.) A good, healthy dose of ambition.
Richardson: That's right. That's how you get somewhere, right?