Bryan Stroud for Comics Bulletin: According to my research you began at 16 in the industry. Was cartooning something that caught your imagination?
Jose Delbo: Yes, I was 16 when I started drawing comic books in Argentina where I was born. I grew up with American comics that were being published in Argentinian magazines and I loved them.
CB: Did you have any formal art training?
DELBO: Yes, my teacher was a great Argentinian cartoonist, Carlos Clemen. I later went on to become one of his assistants.
CB: You did work for nearly all the publishers to include Charlton, Dell, Gold Key, DC, Marvel and Acclaim. How did they compare?
DELBO: It's hard to compare the publishers. In DC I did Wonder Woman and most of the heroes of DC. For Marvel I did the Thunderats and the Transformers.
CB: Did you feel any particular advantage to one company over another?
DELBO: I received more leeway working for Marvel because Marvel gave you just the plot instead of a full script. That allowed me to be more creative. At least that's how they did it when I was working there. In general I enjoyed working with all the publishers.
CB: Did you have a particular editor you enjoyed working with?

DELBO: I worked with almost every editor. I have fond memories of working with Paul Levitz, Julius Schwartz and Don Daley
CB: How about a favorite writer?
DELBO: Again, Paul Levitz, Len Wein and more but I don't remember the names.
CB: You pencil and ink, but it looks like penciling might be more of a specialty. Did you have an inker you thought was particularly good over your pencils?
DELBO: Well I have several inkers who were very good in different books. I got great guys like Al Williamson, Dick Giordano, Joe Giella and Al Gordon.
CB: When you worked for Tower, did you interact with Wally Wood?
DELBO: Not really, at one point Wally Wood did ink some of my pages on Wonder Woman.
CB: Was it easier to do a comic book character as opposed to a television adaptation?
DELBO: Both of them were fun. I had a lot of fun doing The Monkees. I enjoyed that one very much.
CB: Which projects gave you the most enjoyment?
DELBO: Besides The Monkees, the Beatles Yellow Submarine and definitely The Lone Ranger. I love westerns.
CB: What was your production rate?
DELBO: Well it's hard to say. It all depended on how difficult the script was but normally it would be two to two and a half pages per day of pencils.
CB: Were deadlines ever a problem?
DELBO: Deadlines are always a problem for a cartoonists but I always managed to meet mine.
CB: You managed many cartoonists' dream by working on daily strips, both Superman and the Phantom. How did that compare to comic books?
DELBO: Again they are two different things. It was much easier to do three panels then a full comic book.
CB: How long were you doing the dailies?
DELBO: I don't really remember when I started or when the Syndicate canceled the strip. I know that I penciled the Phantom for almost a year as a ghost artist.
CB: You were an officer in the National Cartoonist's Society. Tell me a little about your involvement. Who did you enjoy associating with?
DELBO: I was Vice-President of the society. For me it was a tremendous honor and emotionally rewarding as I was able to meet some of the great artists that I had always admired like Milton Caniff, John Cullen Murphy, Burne Hogarth and others.
CB: When did you teach at the Kubert School?
DELBO: I believe that I started in the 90's and I taught up until I moved to Florida which was in 2005.
CB: What was your specialty, or in other words, what did you teach?
DELBO: Basic Drawing.
CB: Who else do you remember being on staff while you taught there?
DELBO: Joe Kubert (of course), Hy Eisman, Irwin Hasen, Mike Chen, Tex Blaisdell.
CB: Tell me about your cartoon camp.
DELBO: About 13 years ago when the International Museum of Cartoon Art opened in Boca Raton, Florida, we started a cartooning program for school aged children. It's a place where they create their own comic books, make animated cartoon movies and a variety of other activities related to comics and cartoons. Since the first location at the museum we have run the camp at about a dozen different schools and Universities in the Florida area.
CB: Do you do commissions?
DELBO: Only under special circumstances.
CB: Do you keep up with the industry much anymore?
DELBO: Well, I keep track more or less of the industry but I don't work full time anymore.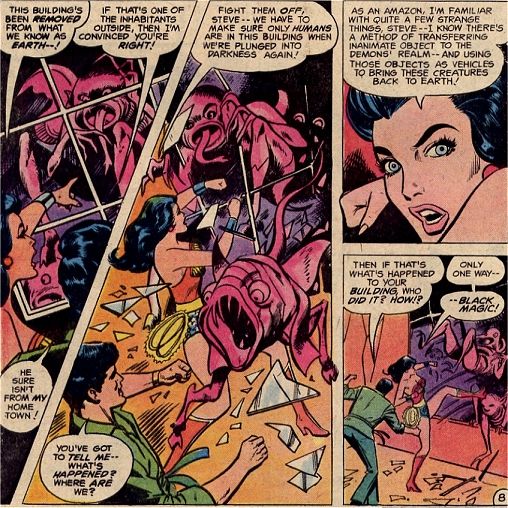 CB: Where do you think comics are headed?  Do they still have a future?
DELBO: Comics unfortunately have a tremendously hard time competing with the video games, but I believe that reading and using your imagination is something that will endure forever. A person who reads comic books and likes to draw could be in the future a great video game designer.
CB: Any current projects?
DELBO: I am currently working on my own Graphic Novel that I believe is a different idea then what I've seen out there. As soon as I finish it I will start looking for a publisher.
Summary
Article Name
Classic Interview: Jose Delbo - "Reading and Using your Imagination will Endure Forever"
Description
A brief interview with Jose Delbo, conducted by Bryan Stroud.
Author