Previously, Michael was talking about his cross country trek from New York to California…
Michael Netzer: In search of whatever it was I needed to find. I won't go into every little thing that I learned, but the bottom line is I arrived in San Francisco exactly 7 days later. It was Thanksgiving Eve. I'm traveling by hitchhiking. I have nothing on me. I'm living from day to day and moment to moment in whatever it is I run into along the way. I'm surviving, though the ten dollars was gone the first day. I was having this experience where I was going to see that if you believe God is with you on this thing, let's put it to the test. We'll see if he's still there on the road. And it did in terms of being afraid. I mean if you're going to go hitchhiking with nothing on you, what are you going to eat?  Where are you going to sleep?  And yet everything along the way seemed to take care of itself. I never was in need of anything.
I arrived in San Francisco and there was a Thanksgiving dinner there being given to those who were homeless and so on, so I joined them and had a nice Thanksgiving dinner. Then I walked out of the place and I see this ad pasted on some glass looking for an illustrator with a phone number. Now interestingly enough, Mike Friedrich at Star*Reach had contacted me and wanted me to do the first 8 pages for that magazine. I was starting to do it, and I never got around to doing it, and when I saw this name I thought, "Oh, my God. He needs that job in another couple of weeks," so I called Steve and said, "Steve, this is Mike and I'm here in San Francisco. I'm not going to be able to finish that job and you can tell Mike I'm really sorry."  He said, "What are you doing in San Francisco?  Come on up here and we'll talk about it. Mike won't want to let you go."
So I make my way to Steve and he calls Mike Friedrich and Mike comes by and asks me what I'm going to do. "I can't do comics anymore."  "Well what are you going to do?"  "I don't' know. Maybe I'll go around the country and talk about bringing about world peace."  I was in a frame of mind for setting things up for a larger situation. He said, "Well, the story you were going to work on wasn't really regular science fiction, it was just a special thing, but maybe you could write down what you're going through and we could do a special feature."  So that's what I did. Basically I stayed with Steve for a couple of days and that's what I produced. That 8-page story that was in Star*Reach. I don't know if you've seen it.
CB: I have not.
NETZER: It's got three parts and in "The Final Testament," it basically represents our coming to the point that we're colonizing another planet. I was looking at our religious history as a catapult to our future and that's the last chapter of our history, like spiritually. It's basically being applied toward a continuation of humanity, colonizing in outer space on another planet. I specified Titan, the moon of Saturn. I don't know where that came from at the time. There was just a feeling about Titan because I'd read a lot of books about Titan and there was this thing in mythology about Titan being very earth-like. I really knew very little about it, but I needed somewhere, so I set that up as the target.
So I left it at that. I was in such a state at the time that I really didn't understand it. Any effect that it would have. But as strange as it was, Mike Friedrich thought that it was worth publishing. At that particular time and place it seemed like a good thing. The message was a positive one, so he published it and he wrote an editorial about what I was going through and I think it contributed a lot to a big story that was starting to form about what had happened with my leaving Continuity and I came and saw him and I'm studying religion and I still had no idea where this was going.
So I left Steve and Mike and went out to Southern California to San Clemente and spent a lot of time on the beaches and in the mountains and I met people here and there and I took a Bible from somewhere and I read it through four times. I just wanted to know it. I'd never read it through completely and I wanted to know all that history. I wanted to know what was in the book. There certainly was grandeur in the stories. I'm not talking in a religious sense. I'm talking as stories. In the sense of what the people did. The prophets and what they did and that was the sort of force that we needed today. It seemed to me that this was what was needed in the infrastructure to face what was bringing civilization down. The main reason for it was to encourage. To bring out the spirit of hope and goodness in humanity. This was what it was all about. Everything that was missing from the jargon of modern civilization. Not necessarily in the sense of religion, but of what's right. There are people that need help here. There are people that have a lot of power and a lot of money and then there are the people that are starving and dying and it seems that the powerful are only engaged in getting more power for themselves and engaging in activities that are only distracting everybody and not being able to face the evil that is standing in front of us. That connected to me.
It took a long time to be able to put that into perspective. Maybe 20 or 30 years. But I really didn't have a choice at the time. I was already into it. I had stepped into the cold water and I found myself in the mountains of California, walking around, living outside, living with whatever nature had out there and reading this book and absorbing it. And what did I find in it?  Well, I found a lot of things, but very interestingly I found it in both the Old and New Testament that they had a common thread that touched me. In the book of Daniel, it mentions the name Michael in this very strange context; like at times, Michael will stand up. Looking at this verse and at the whole thing that preceded it, I had no idea what it was about. There were things about the kingdom of the north and the kingdom of the south, but it turns out to be a very important prophecy and there's this name. Somebody is going to come in time and they have this name and I thought, "What is this?  Is this a set up?"  Then I continue reading through the New Testament and you get to Revelation and there you see the name being used again!  "They will rule all nations with a rod of iron and there was one in heaven, Michael and his angels," and I really didn't put the two together, but coming back again in a similar context and I found the name and thought, "All right. I'll do it."
So I came back to New York, feeling new and invigorated and being sent from God kind of thing and I arrive at Continuity and everybody is looking at me kind of strangely. Neal said, "Mike, you have religion!"  He's laughing it up and I'm really serious. This isn't some kind of joke for me. I'm not a happy guy any more. I'm not that kind of person any more. I'm very serious. I don't know what's going on here, I'm just walking into the lion's den and I have no idea what's going on. So I just shut up, go back to my room and sit with Marshall Rogers and ask to be left alone.
So I went back to the room and suddenly there was tension. That night I'm sitting with Joe Barney and it's 3 or 4 in the morning and Joe Barney is one of the artists who work at Continuity and there's this radio talk show from one of the New York stations and they're talking about Steve Ditko. It was a show that talks about comic books and Joe Barney is trying to get a few words out of me. "What happened?  What's going on with you?"  I still didn't know how to put it into words and I said, "Look, Joe, do you see this?"  I showed him Revelation, Chapter 12, and he says, "Mike, you know, that's talking about the second coming of Christ. You're not saying you're the second coming of Christ?"  I said, "Joe, I'm just saying, I went out there looking for something to do and I found this in the book. I don't know."  He said, "Well, if you really believe it, why don't you get on the radio and say it here?  I'll dial it."  So he dials into the radio talk show, and I get on there and I said, "I'm Mike Nasser and I'm working at Continuity," and they move me right up to the front. I didn't have to wait very long. The guy comes on and suddenly I'm on the air and this guy says, "We have Mike Nasser, and he works at Continuity Studios, and he might have something to say about Steve Ditko. Hello, how are you?  What's on your mind tonight?"  I said, "We're putting together at Continuity a political party for the 1980 elections."  Then there's a silence like, "Where did that come from?"  I mean, I'm Mike Nasser, and I'm supposed to be talking about comics. He said, "That's very interesting. I have a feeling there's something else you want to say."  I said, "It was written that the second coming of Christ would be a man named Michael."  More silence. And the guy said, "Well, Mike, if you really believe it, then I wish you all the luck. Thank you very much for calling."
So it's like 9:00 and Neal comes bursting into the studio, "Was that your voice I just heard on the radio?"  I said, "Neal, I was just answering his questions."  I felt I was placed into this position by one event after another. I can't even begin to tell you what the beginning of this thing was, but certainly up until Joe Barney said that word I had no idea that the use of it was intended. And yet I went into this with open arms and an attitude of whatever happens, happens. Suddenly it started becoming bigger than life. I was hearing, "Mike, this is Continuity Studios. We do comic books. We don't make political parties here, and we certainly aren't running any kind of movies here, so this isn't going to be easy for you."
So basically what you have is this thing developing, with 20 or 30 people always visible in the studio and everybody has their own feelings and they just don't talk about this thing. I mean Continuity really isn't the kind of place for a born-again, religious type of thing. It's not a church. That wasn't what I had in mind, certainly. I was thinking, just take it a step at a time and see where it goes.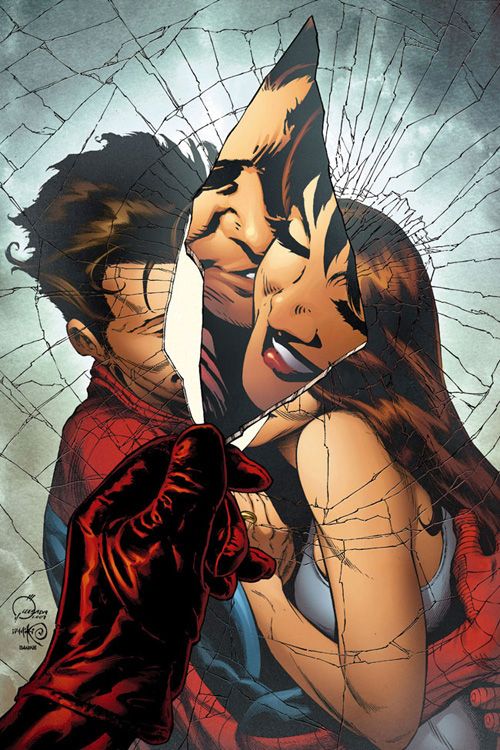 So I went to a convention a couple of days later and somebody took a picture of me, with my beard and they published that in the next Comic Buyer's Guide and some of the magazines and they published a few articles and the picture and it said, "Mike Nasser," with just the photo and nothing under it. Usually there would be something about the guy. "We saw Michael here," or something. Instead it was just the photo and why?  Because there was a buzz. It was about Mike having gone crazy and coming back with this religious thing and him thinking he's the second coming of Christ and now it was a matter of how do we deal with that?  Then it was a matter of somebody saying, "Look, you can't do that and you've got to go."  This was Mike Nasser, who had become a big, promising talent in the comic book industry and it just wasn't going to be that easy.
The thing is, Neal, interestingly enough, caught on right away. Now if you think of everything we talked about before, it's very interesting that Neal, who might not give away what he believes in religiously or not, though he has a couple of times; and I would only say that there was an interview he did with Silver Bullet Comic Books a few years ago called "Neal Adams, Renaissance Man."  If you search for it, you'll see a 5-part interview with him and he makes this interesting statement, and this is probably one of the few instances where we see what Neal thinks of the subject. So what does he say there?  It's interesting that this happened at a time when my there was some talk about Mike coming back from this Messianic trip and here it is 30 years later and Neal is being interviewed and when asked about religion he said, "You know, I think there's a lot of truth in religion. But I think there's also a lot of lies. And I think one of the reasons I like talking about growing earth and science is maybe because people are uncomfortable talking about religion. Maybe people will be more comfortable talking about science and maybe one day they'll be comfortable talking about religion. They might want to stone me to death one day for saying the things that I say, but I think one day that it will need to be said."
I read that and I'm thinking, "Gee. I've never heard Neal talk about that."  I know Neal. So what happened was, back then, Neal understood exactly where I was coming from. He used to say, "Mike, you're a fluke. What's a fluke about you?  The fluke about you is that you're this guy who is like looking at the big picture of things and you have this long range vision of where you see your name in the book and you want to take on that role, and you're in a position where you can effect something."  It was like the comic industry in the 70's. Everybody else didn't understand how big the comics industry would get, but we understood. Neal and I certainly did. We knew that the comics industry would become a very pertinent part of the culture in the world. Everything that was happening in the comic book industry would eventually have an impact in the world. He thought that at the time, just like I did. This was exactly where I was coming from. And we're not talking small potatoes any more. We're talking about the kind of thing that says, "Well, we've got comics fandom. We've got a lot of people and we have to open up the subject."
The end point is to present this kind of a figure, that maybe it's worth it to be able to change something in this world. He understood me, exactly the way I'm saying it. And he supported me. A lot of other people thought, "Well, Mike is just going through this religious thing."  Nobody else understood. I remember him coming back to my room a few days later while all this was happening. I did this 8-page story for Hot Stuff magazine which had this spiritual intonation to it. Not necessarily religious, but certainly spiritual, and I remember him coming back there and saying, "Mike, you can't just sit there, you have to do something with comic books. Use them as your wheels."  It was like he was egging me on to get off my butt and do something, draw something, look for work instead of just sitting there and acting like some sort of prima donna and acting like I didn't need to make a living like everyone else. Which is what I was doing at the time, because I really had no idea what it is I needed to do.
So he comes back and he says that and Larry Hama comes back and he says, "Neal, why are you encouraging him like this?"  Neal turns to him, kind of flabbergasted, and he says, "You know what, Larry?  One day, Mike's trip to California is going to become the basis of a new religion," and I thought to myself, "My God, Neal, what the hell are you talking about?  That's not what I'm talking about. I don't want a religion. I think most religions are pretty bad as far as what religions have done to the institutions of the world. It's not been a very positive thing."  I mean, the most positive thing you can say about religion is that they have preserved the writings of great stories that have an influence on the common people. But the average religious person I don't think would come out and do the things that they're supposed to do. I don't see anything in the Bible that says set up a religion. I don't see Jesus saying to establish Christianity. I don't see Moses saying, "Become religious."  Not at all. I see stories about righteousness; about justice. I see stories about people having a personal relationship with their faith. But I don't see a call in the writings to establish a religious institution. I don't see the writings calling for worship of the institutional type that religion has become. Then you look through the history and you realize it's true.
Just think about the story of Jesus. Just as an aside. He comes, and he's not into worship. He goes out and basically spends a few years on the road talking to people and eliciting popular support for a movement that stands up to religious hypocrisy. By teaching what the actual meaning of the scriptures are. And his biggest enemies are the religious people. The people who basically come together to run to Pilate to put him to death are the religious people. Much of it run by the high priests. So this is how religions were developed. A prophet comes along, goes out on the street, brings the voice of the people against the establishment, writes the story down, the writings later become the basis for a new, specialized religion, that basically at some point will need another prophet to come and stand against them. That's religious history. It's not about the spiritual. The only thing that the church has done or the synagogue or any institution, basically, is preserve the writing. But it seems that the writing would have preserved the stories anyway. Or at least what we could expect from religious institutions, what we could expect is to receive the message of the writing. And the message of the writings do not ask for this kind of separatism. Or this kind of pride in being; a religious pride that creates an animosity between you and those who choose not to be religious. The writings don't ask for that. That's what religious institutions do.
So the question is, why is all this important to a comic book artist working in New York at Continuity in the mid-70's?  (Mutual laughter.)  I don't have an answer for that, but what I do know is that I went in this direction and I found a big world that was like finding my way a little closer to the truth about all this and what do I find?  I find resistance. I find people back here saying I can't say that, I find other people saying I can't say that. I get, "Oh, Michael, you can't talk that way about that."  What I'm talking about is really a lot more truth in the original writings and the spirit of the stories that came out of the writings that the world seems to be ruining in many ways. I mean look at what's happening in America today.
The political conflict in the world today, the political dichotomy, it seems that the powers that be today are very happy that people are at each other's throats. You've got the Right and the Left and the Liberal and the Conservative and they're all at each other's throats and the powers that be are happy because we can just forget paying attention to how they're just running our world into the shit heap. Humanity is basically being subjugated and the economic structure is such that we're being left powerless to do anything in the way of good in the world any more.
Now on the humane level, people have the choice to do good and to help make their environment better and they do. The only thing is that we're working against really tough odds. Because the general spirit of things and the good that we try to do, we're doing it against overwhelming odds against a very big, strong infrastructure which is not really interested in the well-being of everybody. It seems to be more interested in its own well-being and power and subjugating everybody.
So at that age and that position I took all that on and basically one thing was clear to Neal and to myself. I'm saying if I'm going to see this through, and he would be there, I knew that he would, he would be there to be a part of it, I know, I've been in touch with him enough to know, that we basically understand each other. We have this history, which has not always been on the best of terms. We went through this thing in the 90's with the lawsuit and there might be some blood between us, but still, both of us, I think, understand that as far as the big picture is concerned, nothing has changed. What he did back then at Continuity after that period of my going and coming back and making that first stand and trying to change the spirit of things in the studio at least to try and set up for some kind of creation of something that would go beyond talking about the superhero and trying to do something of some heroic value in the world, it was clear to me and Neal that it was like it would have to step out of the comics periphery.
I think that it was inevitable that I would not be able to keep working at Continuity. I think Neal understood it, too. Interestingly enough, if Neal had not pushed when he did, he pushed me not to forget, "This is what you took on. This is what you said you were going to do."  I remember at that point, after I'd come back from California, that first day, I had my room and Neal was trying to bring me down to earth as far as having this big Bible in the front room and he was reading it all the time and he was arguing with me about not looking at things in the religious sense, but in a spiritual sense, but he was doing it through the Bible. He was showing me verses that had to do with work and it had nothing to do with worship and he basically understood exactly what I was going through and he was trying to guide it into a particular framework that would be practical in a way that we both thought would have an influence on the industry and on the world.
In that sense, he pushed me into this thing. I might have, if it wasn't for that, those first couple of years from about '77 to '81 when I left New York for Israel, if it wasn't for his particular pushing, I might have said, "All right, guys, I just went through this thing and I'm sorry, I'm back to doing comics."  I might have done that. But Neal wouldn't let it happen. So I found myself back to like before. There's this harmony between us. He was saying things one way and I was pushing more in another direction and it's very hard to explain now, but I remember one issue. I did the Batman Spectacular at the time, which was the one with Marshall Rogers and Michael Golden which was a Superstar Spectacular, a DC Special, and that one story, which was one of my better stories, which was in early 1978 and after it was done it was like my roommate, John Fuller, said, "Come on, let's go. Why don't you come back to California?  It doesn't look like you have many friends here," and that kind of thing. So I said, "That's a good idea. That fits into my plans. I need to be outside a little more."  So I went to California. I drove across the country and spent some time in California. But the thing with Neal was like he was representing this position as to where he thought this thing should be and it was if he was challenging me. "Mike, if you think what you think; if you believe what you say here, then you have to be able to present yourself…"  He was challenging me, and I can't put it any other way, so while I was in California, all this was running through my mind and he kept asking, "Are you going to be able to answer all these important things about this history and when I got the answers together I thought, "Well, it's time to go back to New York."  So I got back to New York and I did this 11-page story, which wasn't really a comic book story, but it was in comic book form and it was from what I'd done during that period.
So I came back to the studio and it was like, "Okay, Mike, you can come back and work here, but one thing is that you can't work on your religion here."  He was now pushing me more into a corner and it was like, "All right, I'll work on comic books."  So I came back and within a few weeks I found myself like… (Connection lost.)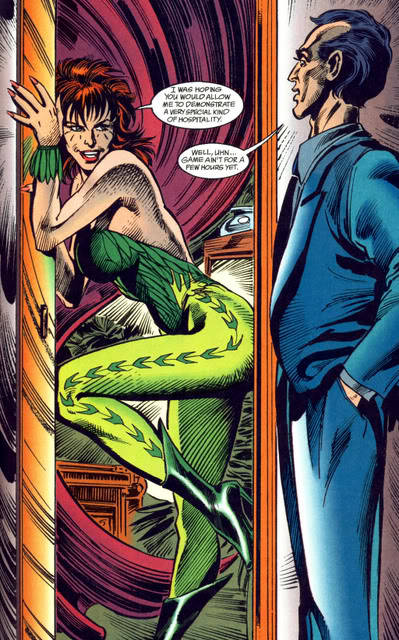 CB: I'm sorry, I lost you.
NETZER: Well, maybe that's' a good thing. I can try to wrap it up now. (Chuckle.)  So just to try and finish that last part, I basically found myself in a situation where I was still really very young, about 23 years old, and I'd put myself in this situation that maybe I was not really prepared to deal with at the time and I found myself really not being able to work on comic books any more, at least not the way things were before and I had this direction that needed more exploring at least. And I kind of realized it was going to be the end of the road at Continuity.
So I started making plans to head out to Israel because I thought it was important to be here and come back to the roots of where all of that began and to study it a little more and to understand it a little more. So if there was any truth in what I was going through, this would be the place from where to do it. I didn't have the means to do it, but I had my father in Lebanon, who at the time was interested in seeing someone in the family. This was 1981 and he was going into open heart surgery and nobody else in the family was able to make it, so I got a call from my brother asking me if I could go to Lebanon. I thought this was a good thing and I could go to Israel from Lebanon. That's basically what I did. In Lebanon I got caught up in the war, the Israel/Lebanon war and that took up a little more than I would have wanted and by August of '93 I was basically able to escape a very tough situation and got into a cab and drove south to the border and came to Israel and started a new life here.
I think basically what I've told you is the story that maybe for the first time, more clearly than before, puts together some of that experience with a career which was maybe Continuity in its heyday because it was soon after 1981 after I left that things began changing over there. They wanted to buy the building Continuity was in, they wanted to make an arrangement to have Neal leave there and still have enough compensation to open up another place and the new Continuity became something else. It would no longer be that open hub of comics that it used to be and it became more of a commercial art place and it had a very important and pertinent chapter in the history of the comics industry. Continuity in the 1970's and early 80's came to an end. A new Continuity came into being somewhere else, which really wasn't that much engaged in the comics as it used to be.
CB: So an era came to an end.
NETZER: Pretty much so, I would say, in the early to mid-80's. I was gone already, so I don't know much about what happened other than what I've heard in stories.
CB: You were certainly a first-hand witness in the heyday, as you so aptly put it. I thank you for taking the time to share.
NETZER: It's a big story, at least from my point of view. I still have a hard time putting it all into words. I think the whole scope of it touches on so many things; ambition, creativity, and other things. It's very hard to be able to put it all into words and to express exactly what happened. You can talk to others who were there and everyone will have their particular point of view and some will say, "Well, Mike just lost his mind," and all that kind of stuff, and that's one aspect of it, and maybe it looked that way, and maybe there was some truth to it, but certainly for me it was never that way that it was described. Even Neal said that I went off the deep end. You could put it that way and it would be unfortunate to put it that way, but overall I think things set the tone for the industry and what I went through. I can't argue with everybody else's view. That's what they think and how they see it, but I know there are other people who look at it a little bit differently and some people still to this day think that, "Well, at least he tried. He did something."  And the point is, the story isn't over. I'm still here. I still have a hand and a footing in the industry. I'm still working toward a time when we can have an effect on a change in the world in one way or another. I keep looking for an opportunity. Certainly, that period of time at Continuity in the 70's and early 80's was a hub where everything was kind of the Ground Zero of my life, at least. I hope that one day the story will be told in a way that will show really what it was all about. Not only from the perspective of somebody looking at it form the outside trying to put it into perspective as far as how successful of a career you had, or how good of an artist you were. That's not the sum of what life is all about.
Summary
Article Name
Classic Interview: Michael Netzer Pt. III - Coast to Coast with 10 Bucks
Description
The conclusion of Bryan Stroud's interview with Michael Netzer.
Author