Bryan Stroud for Comics Bulletin: What contrasts do you see in the business today?
Steve Mitchell: It's more of a business than it used to be. I think that back in the day there were fewer players in the pool and as a result there was a lot of overlap of experience and contact. When comics were a tad younger, everybody had to live within the tri-state area of New York City. Because Federal Express was not the way the world worked. I think Express Mail showed up first and then Federal Express after that. Of course a lot of stuff is delivered digitally today. But back then you had to be near the offices. So everybody had a lot of contact. Everybody kinda, sorta knew most people. To take that old Hollywood phrase, it was a smaller town back then. That's what I'm talking about.
CB: I can see that. I wonder, sometimes, if something hasn't been lost.
MITCHELL: The one thing I think that has been lost is that there was a kind of un-hip, spontaneity about comics that I experienced first hand, and towards the tail-end of my comics career, was certainly evaporating. Guys would talk about stuff. They would get ideas and they would walk into an office, whether it was at Marvel or DC, and they'd say, "Hey, so and so and I thought it might be cool to do, (fill in the blank.)"  And then whoever it was behind the desk, whether it was a Jim Shooter or Dick Giordano or somebody like that, they would react to it and they would say, "Gee, that sounds pretty good. Let's do it."  That never happens today based on what I know.
CB: That sounds very consistent with what I've heard from other creators. The "bull-sessions" are all but a thing of the past.
MITCHELL: There was a creative flow that existed back in the day, and I'm somewhat removed from comics, so I can't say exactly how it works today, but there was a creative flow back in the day that I don't think exists now. Comics were a lot more fraternal, and a bit more of a club then they are now. What would happen was that once you got into the club or the fraternity, whatever metaphor you want to use, and you proved that you could do it, and that you could do it on time, you would get work. So there was a lot of "I'm going into the office today. I'm going to pitch. I'm going to deliver some work today and find out about more work."  Being a freelancer was not a hard way to make a living in the comic book business. I remember hearing something at a San Diego comic book convention, maybe as many as six years ago, where somebody had finished doing something and an editor, and I don't know who the editor was, said, "Gee, looks great, don't give up your day job."  Well, when you worked in comics back in those days, that was your day job. It certainly was mine for a long time.
CB: What an odd thing to pop off with.
MITCHELL: Yeah, it's not the same in so many ways. But the kind of clubhouse atmosphere of doing comics was part of why it was so much fun. Back at 909 Third Avenue, when the DC offices were there, which, by the way, were my favorite DC offices, they had a coffee room with a bunch of crappy vending machines, but it was sort of a coffee/lunch room that they shared with Independent News, which was the distribution arm of the company. And Neal Adams used to have an office up at 909, and he shared it with Murphy Anderson. Neal and Murphy liked to go to work. They liked to have an office to go to.
CB: A structured environment.
MITCHELL: Yeah. That's why a lot of artists have studios outside their home, because the going to the studio or the going to work is an important part of their process. I say this because when I was doing comics I had 4 or 5 studios and I liked to have that structure of going to work. Anyway, Neal got a free office along with Murphy and they used to do their work in the office and they had this coffee room and the coffee room became a kind of clubhouse. Especially on Fridays a lot of guys would come in, deliver work, they would usually pick up a check, they would hang around in the coffee room, show each other their stuff…I'm sure you encounter that word "stuff" a lot, particularly when you talk to comic book people of my generation.
CB: Oh, yeah.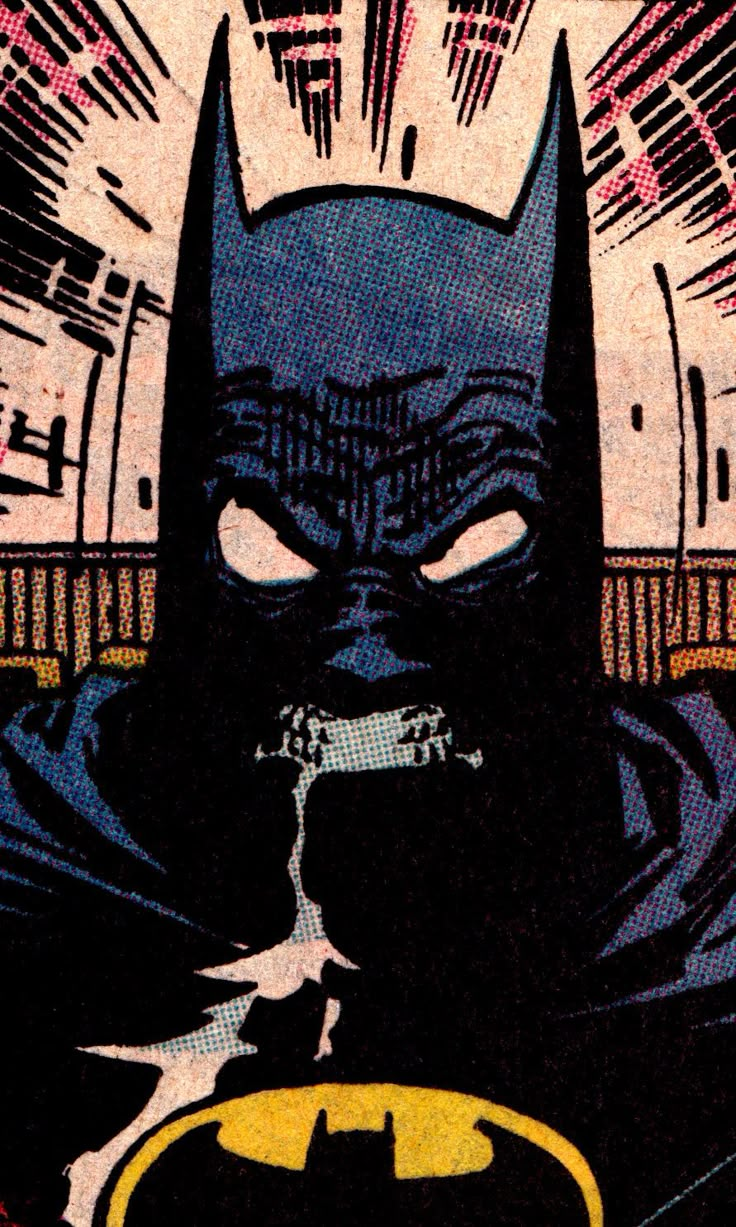 MITCHELL: And there would be sort of an exchange of thoughts, experience; guys would show other guys pages. It was a great place to be and Neal was sort of the king of that world. Now I was on staff working at DC in the production department. I had a job that lasted a couple of days during an Easter vacation in 1970, which got me a summer job in the production department that summer, the following summer and the year after that I think I had a summer job or they gave me a job before I went to college. So I was around for the Neal Adams coffee room/coffee table reviews and these Friday interactions of a lot of young freelancers. Guys like Mike Kaluta, Alan Weiss, Howard Chaykin. I think [Dave] Cockrum would show up. Sergio Aragones whenever he was in New York would hang out there. Berni Wrightson would be around sometimes.
If you were a young guy and you were in New York at the time, you would usually go to DC on Fridays because also after office hours usually there would be a lot of sort of co-socializing. Guys would hang out. It was like your buddies. And that circumstance was, I think, an important component of the social interaction and professional interaction of the younger guys breaking in at the time. And Neal, of course, was the champion for all of us. Neal was always trying to get the young guys into the club. And trust me; it was tough to get into the club back in those days. It was very tough.
CB: Was it due to a provincial viewpoint?
MITCHELL: I think they hated us long-haired young kids. I mean I've done some interviews before about those days. One of the phrases I've tried to get into the parlance was that we were the blue jean generation and the guys that preceded us all looked like businessmen. Because I think they were embarrassed to be in comics on one level or another. And all the guys that I knew when I broke into comics, they were all grownups. Generally, most of these guys wore suits or slacks and a sports jacket and they were commercial artists. They weren't comic book artists. And I always got the impression they were a little bit ashamed. In fact, you know how the original art used to be one size and then some time in the late 60's it was reduced down to I think it was 10" x 15"?
CB: Right. The twice-ups went away.
MITCHELL: Yeah, the twice-ups went away. I don't know why they did it. Maybe it was to save money on paper. I think it was partly done because those smaller pages would fit into an attaché case. And guys could carry an attaché case with pages into the office. And therefore they looked like businessmen. That's only a guess on my part, but I'm sure it probably figured in some way or another.
But these guys all looked like they were going into a different business and then there was the blue jean generation where we all had big ass portfolios, long hair, blue jeans, and we looked like…well, we kind of looked like hippies as defined back in the day.
CB: (Chuckle.)  Not a necktie to be seen.
MITCHELL: Not a necktie to be seen. I'm trying to think if there was anyone that tried to adapt. Jim Shooter was the only guy that I know who really adapted to that sort of business wardrobe. But the rest of us were all what my dad would call hippies. Some of us more so than others. Some of us a little less than others, but we were young of the time and people who were our age at the time dressed the way that they dressed. So it was a big contrast.
Actually, I don't think they were trustful of us. I know John Romita, Sr. really did not trust the young guys. I think it was also true of some of the other guys. I think they were worried that we were going to take over and replace them. And I've always maintained we didn't want their jobs. We wanted to sit next to them and do our jobs while they did theirs. I know that from my point of view, I wanted to bask in the aura of these guys. I didn't want to kick them to the curb. I was fascinated by what they did because I was a fan. I was most of the time charmed by them, because they were interesting guys. And I wanted to sort of soak up their opinions; I wanted to learn from their experience; I wanted to be a part of their world. I didn't want to make it my world, I wanted to be in their world. I think a lot of guys from that time share that feeling. There was no animosity at all toward the generation before us. We loved these guys.
CB: You keyed in on something there, I think, based on prior conversations I've had. There was a completely different mindset with your generation, if I may be so bold, who went in with a passion to do that kind of work, whereas the predecessors saw it as work. A way to make a living, as you already stated quite correctly, I believe. It wasn't considered honorable work because there was still that fallout from comics being vilified back in the 50's.
MITCHELL: Yeah, I think this is the pecking order as I've always understood it: If you were a commercial artist, you wanted to be an illustrator first, because illustration was a very honorable, noble profession. And that's mostly dead today, which just makes me sad. Or you could be a newspaper strip artist. If you were on the funny page, but you were in a major newspaper, that validated you. A lot of these guys like Leonard Starr, for example and guys like Hal Foster, Alex Raymond…
CB: Caniff.
MITCHELL: Caniff. These guys were held in very high regard and their profession, while it was unusual to the average working person, I think, it was kind of a form of show business. Whereas comics were always looked upon as sort of pulpy, second class citizens. I mean, let's face it: Comics were created to be cheap entertainment.
CB: And disposable.
MITCHELL: Disposable, yeah. Very much so. The whole idea of collecting comics and them having some sort of pop cultural value was never part of the perception of comics. Whereas if you were a newspaper strip artist it was a kind of legitimacy. It was a form of illustration. And look at a lot of the comics guys who were influenced by newspaper strip guys. What guy from Neal Adams' generation wasn't influenced by Stan Drake?  Or Leonard Starr?  Or Alex Raymond?  Or John Cullen Murphy?  Or so many of those guys. They were amazing artists. So there was a legitimacy in that field and I don't know if you know that comics, at one time, was probably the fastest paying art job you could get in the commercial art world.
CB: No, I hadn't heard that before.
MITCHELL: DC comics, at one time, you could put a voucher in on Monday and it would be paid on Wednesday. You would put a voucher in on Wednesday and it would be paid on Friday. And then years later they went to a system where you would get paid once a week. I don't know how it works today, but the whole idea was if you could work fast, deliver, you would be paid fast. And begin paid fast was no an inconsequential draw for comics, I think. To some guys.
CB: I'm sure you're absolutely correct. I'm reminded of when I spoke to Ric Estrada…
MITCHELL: An incredibly sweet, warm, delightful man, by the way.
CB: Absolutely. I loved him immediately. One of the things he mentioned was that he had a large and growing family to provide for, so he said, "I loved doing those little 6-page backup stories. Because I could turn those around and turn them into cash and buy groceries." 
MITCHELL: I met Ric when I was a fan and he was warm and delightful to me, and he was warm and delightful to me every single time I had contact with him. He was the kind of comics professional they don't make any more. He was a delightful, delightful person. He was a very human being.
CB: We are poorer for his passing.
MITCHELL: No kidding.
CB: How did you end up at Continuity, Steve?
MITCHELL: I was part of the firmament at 909 and I knew Dick [Giordano] and I knew Neal. At one time I was the youngest guy in comics. And when Dick and Neal decided to go in business for themselves they needed assistants, so Alan Kupperberg, who is a friend of mine and who I went to high school with by the way, the High School of Art and Design, in Manhattan, in New York, it was about 3 blocks from 909 Third Avenue, by the way, not inconsequently. They needed (laughter), slaves, so we filled the bill. Alan was Neal's assistant and I was Dick's assistant. That's how I came on board with that. I was not being paid a salary, but for Dick I was doing backgrounds. I was inking backgrounds and then when certain jobs would come in to Continuity I would be a part of the advertising jobs. Which, by the way, took forever to get paid. I mean Dick and Neal said, "When we get paid, you get paid."
CB: Oh, no.
MITCHELL: Well, on some of that advertising stuff, it took months to get paid. The work was interesting and it paid better than comics, but it took a long time sometimes to get money for that, so primarily what I did was I worked with Dick on comic stuff. Alan and I also were general assistants around the studio so we did other crap as well, but some of it got pretty boring.
CB: Alan told me you guys had a lot of scut work.
MITCHELL: That's not an inappropriate description. My day started when Giordano showed up and he'd give me a couple of bucks and I'd go across the street and get him coffee and a roll and so I was fetching him breakfast. Which, by the way, I didn't mind. It wasn't sitting behind a drawing table.
CB: Was Dick as nice as I've heard?
MITCHELL: Dick was, for the most part, a charming, delightful, smart guy. He was a real grownup and a real professional. By the time he and Neal decided to go into business for themselves, Dick had spent quite a lot of time as a freelancer and he'd spent an enormous amount of time as an editor and as an editor-in-chief. My understanding was the reason he left DC to start up with Neal was he didn't like working with/for Carmine Infantino. I think that Dick felt that Carmine was not really equipped for the job as the guy who ran the company. I don't know how many people you've talked to about Carmine. I have mixed feelings about Carmine. But I do remember that most of the people who worked in comics did not really think that Carmine was a good comics executive. Wonderful artist. Amazing artist. Unique artist. Iconic artist. But as an executive, I think that there were a lot of people that thought he was underqualified. I'll put it to you that way.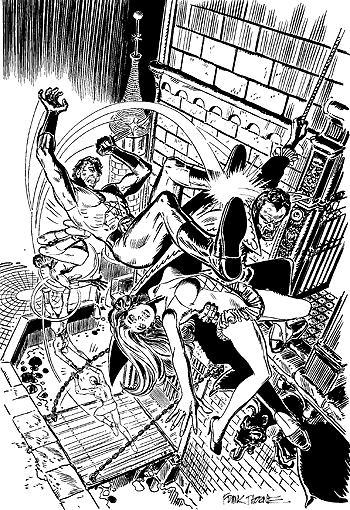 Carmine, to me, just to me, was kind of an enigma. On the one hand I think that he was a pretty ballsy guy. And then I think sometimes he was an insecure guy. I think that he had opinions based on experience. I think he almost blackmailed his way into the job, from what I understand. He had a contract and Carmine was, in a sense, the face of DC comics. Back in the day you would see covers for so many books, like the Batman books, that were all done by Carmine. Carmine was basically Julie Schwartz's star player. When you think of DC in the 60's, I think of Carmine. Because of the war books, I think of Kubert.
Carmine had a contract with them, but I think he wanted to step away from the board and have a somewhat easier life. I think that's how he kind of got the job. He sort of said, "Listen, I'm going to leave if you don't promote me to some kind of creative position."  And I think that's how he got that job.
CB: Could be. It's interesting how he went from art director to the executive ranks.
MITCHELL: Listen, everybody wants to move up in their life. Nobody is satisfied in just doing what they do. I think it's different in today's world. I think in today's world if you're an artist and can make a living doing what you want to do, that's actually pretty good. Actually, for the blue jean generation, we just love comics. We love being in the comics business and loved being around guys that were our heroes. For the most part, it could be a living. For some more than others. It depended on your ability to produce. But if you were a professional, you went to work every day and turned out a certain amount of work every day and you made a living. But then again, and I think this is true for anybody who gets into their 40's, perhaps, they start to go, "I don't want to work that hard, but I want to get paid more money."  Remember now you had guys like Giordano, Orlando, Kubert, those professionals who had turned out so many pages of work. I think they wanted to be recognized as elder statesmen and not have to sit behind a drawing table to make a living.
I know Joe Orlando was at a point where he could not do that. He just could not just sit behind a drawing table and draw for a living. I just don't think he had it in him anymore. But Joe was a fantastic editor. I mean, the proof is in the pudding. The Joe Orlando books were some of the best books that DC ever put out. Dick was very good and personally I think Kubert walks on water. I'm a huge Joe Kubert fan. But things were changing. Guys wanted to step up a little bit. I think Carmine was one of those guys.
CB: Logical. Artists are in kind of a difficult position because with obvious exceptions, it's not the sort of work you can do forever. Eyesight and motor skills begin to dwindle with age and your back can't continue to be hunched over a drawing board for 12 to 20 hours at a stretch.
MITCHELL: I think that's mostly true. I think during my inking career that with each job I got better. One thing you didn't mention is that your hands go. Your hands are just not the same. Part of that is the evolution of your talent. Part of that is your hands just can't quite take the having to hold something and whack away. It's a tool. A brush or a pen or markers, they're all tools, but your hand has to sort of cramp into a claw-like position and I just think that guys who are mentally as good as ever but their hands aren't as good. That's part of what happens.
CB: And of course the computer has put a whole new spin on everything from lettering to coloring to the art itself. Collaborators can now be literally across the globe, which is kind of "gee whiz," but…
MITCHELL: It goes back to what we were talking about earlier. There's no longer that same sense of community. It's amazing that the world has become a smaller place, but at the end of the day, what you have and what you've lost is a sense of community. Part of why I liked being in comics was that sense of community. The guys that were in comics when I was in comics for the most part were really pretty interesting people to one degree or another. And it's just different today. Today if you want to get to know people in the comic business you have to go to the San Diego comic con and walk around to the different booths.
CB: That's true. They're scattered to the four winds.    
MITCHELL: You got that right. One of the things that was also nice about being in New York back in the day: I'm sure you've heard stories about the Phil Seuling Comic Con. Well, one thing that always happened at the Phil Seuling Comic Con was that Phil would throw a cocktail party for the guys in the business. Because all the guys in the business would show up and help him put on the show in a sense because they were there to be on panels and we made ourselves available to Phil. And Phil always threw a pretty nice cocktail party that was sort of a social event for that summer. So you got to meet guys. You got to hang out with guys. Sometimes guys who would never be in the neighborhood, so you would get to speak to guys like Joe Sinnott and Jim Aparo and other guys like that who would sometimes make the trip in for that party. Or, there was the DC Christmas party, which was a pretty big deal. And it was another chance to interact with people that you would not see very often. Which was nice.
CB: Sounds fantastic.
MITCHELL: It was great. I had many good memories even though often times I was a little polluted. I can't remember a bad DC Christmas party from back in the day. I always had a great time.
CB: Speaking of those you don't run across I've heard Ditko would show up at Continuity on occasion. Did you run into him?
MITCHELL: Oh, yeah. I knew Ditko very well. I have an interesting relationship with Steve Ditko. It wasn't very deep, but it was a little bit different than everybody else's. I know that we're talking about Continuity, but this is worth talking about. When I was a kid I used to go around and barge in on artists in their studios so they would do a sketch for me. It was a way of me sort of taking my heavy duty fan boy interests, in fact I grew up in New York City, and just decided I had access to these guys. So one day I looked up Steve Ditko and he had a studio on 44th Street and 8th Avenue, which was kind of a funky neighborhood. It was a neighborhood where there was a certain amount of strip clubs and porno shops. It was up until maybe the last 10 or 15 years not the best of neighborhoods. Steve had a little studio there and one day I knocked on his door and he came to the door and he talked to me in his doorway for about an hour. We were always on a first name basis after that and I made a little bit of a connection with him.
There was not much of a connection to be made with Steve Ditko. He was a very private guy. My other sort of intimate Steve Ditko experience (chuckle) was when the James Bond movie "Diamonds Are Forever" opened up. I think it was Christmas of 1970. I went to go see it one afternoon at the DeMille theater on Broadway in Times Square and going into the same show was Steve Ditko. We sat next to each other, totally silent until it was over. He hated it, because the hero didn't really save the day and I kind of got an insight that Steve had very, very defined ideas about hero fiction. It was pleasant enough. I said, "Nice to have seen the movie with you. I'll see you around."  It was all very amicable and whenever we saw one another we smiled at each other. Maybe because we have the same first name. (Chuckle.)  He was always very nice to me, even though Steve Ditko was, and this is no secret, he was probably what you would call an odd duck. He was somebody who did not really interact. He wasn't unfriendly, but he was kind of his own guy. He kind of stuck to himself and he had very strong opinions on things. But personally I thought he was a nice guy. I liked him.
He would occasionally come to Continuity, getting back to your earlier question, but not a lot. The guys that came to Continuity, and by the way, Continuity became the new 909 Third Avenue DC coffee room, because when guys would come into the city to drop off work…  It's funny. Manhattan has always been referred to as New York City. If you lived in Connecticut or New Jersey, or Queens, or Brooklyn, or Long Island, people were always saying, "Going into The City?"  So when guys like Gray Morrow and Jay Scott Pike and Jeff Jones and Berni and Vaughn Bode occasionally would come in, a lot of those guys lived out of town. They lived upstate or in the general tri-state area, but they didn't live in Manhattan. They didn't live in the boroughs. A lot of times they would go to Neal's to hang out.
Neal would always give them the worst coffee in the world. It's not like it was designed that way, it just wasn't very good. And guys would come in and hang out. So I think in some ways the fact that Neal's studio was a social destination, it also became a place for and of certain kinds of ideas.
Part II will Conclude the Interview Next Week.
Summary
Article Name
Classic Interview: Steve Mitchell Pt.I - "In my Day, Comics was my Day Job"
Description
Part 1 of an interview conducted with Crusty Bunker, Steve Mitchell.
Author