Continuing our look at the new DC titles, here is our look at DC's continuing titles.
Action Comics by Greg Pak/Aaron Kuder
If it ain't broke, don't fix it. — Mark Stack
Aquaman by Cullen Bunn/Trevor McCarthy
Aquaman is on my short list of "awesome/favorite characters no one can quite figure out what to do with/how to make cool and is therefore constantly being reinvented." I haven't read The Sixth Gun by Bunn, but I know a lot of people really dig it. I have no idea what direction this series will take – but I have my fingers crossed for an Old West feel to Aquaman as the outlaw king of an untamed, watery land. Plus, if there's any scene where he tells Black Manta, "this ocean ain't big enough for the two of us," I'm sold. —Luke Miller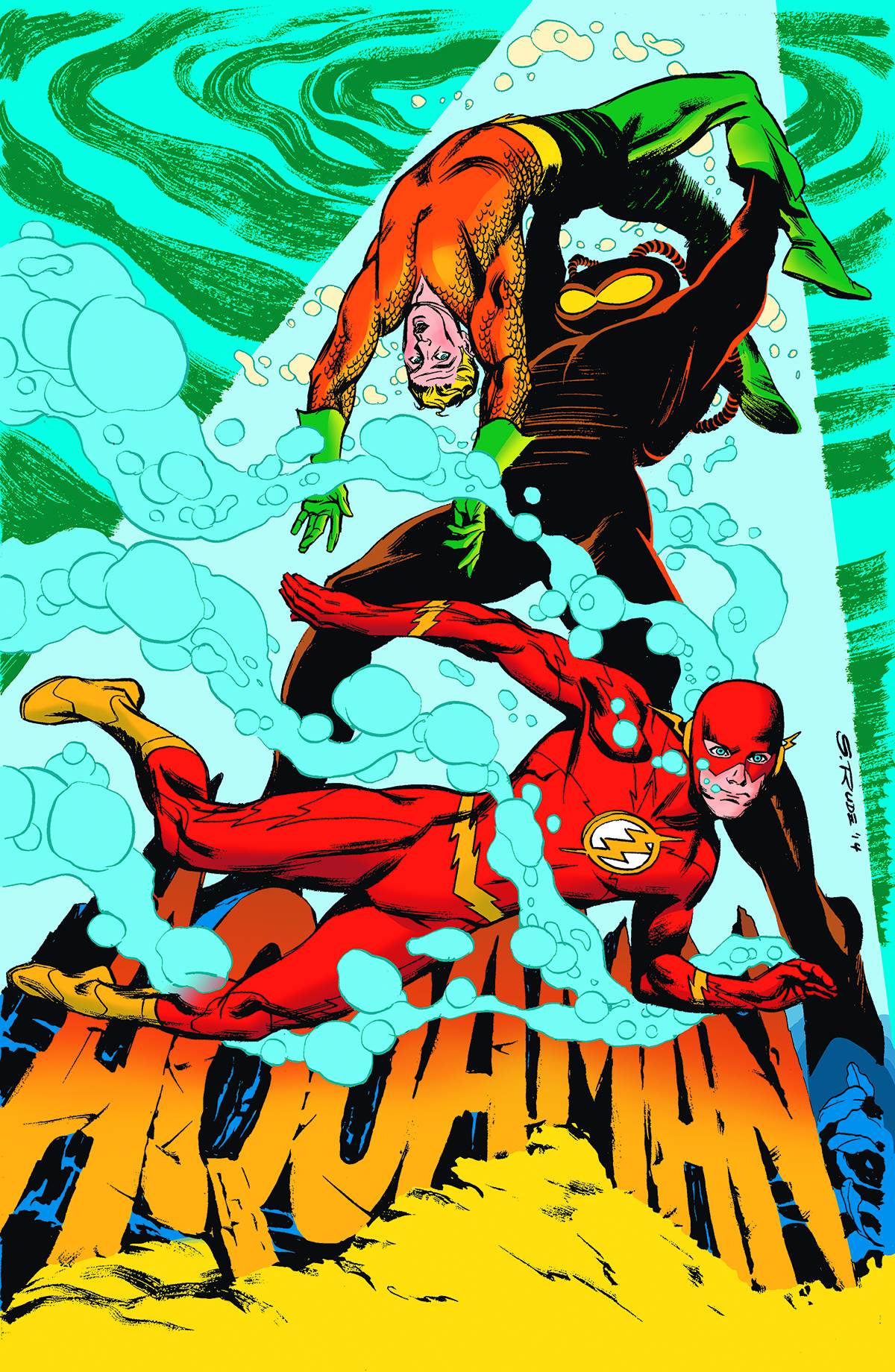 Batgirl by Cameron Stewart/Brenden Fletcher/Babs Tarr
DC's new philosophy was made for Batgirl.
I've had two problems with the new Batgirl since the creative team took over.  First, it felt like reading Bob Haney era Teen Titans it was trying so hard to incorporate "hip" language and stories.  Second, it featured a character nothing at all like the one who'd been appearing in this series for two and a half years.  She didn't just look different, she acted different.
Both of those problems can be solved over time.  The stories will become less dependent upon being down with the young people, and the further away we get from the previous version of Barbara Gordon, the less jarring this one will be.  Had she just been like this from the start of the reboot, we wouldn't even be talking about it.
This new Batgirl will only seem off when sucked into the rest of the Batman world.  That will serve to remind us of what she was like originally, and I don't even mean originally as in pre-Flashpoint, I mean originally as in just six months ago.
But DC's new philosophy of story over continuity means Batgirl can exist on her own.  She doesn't have to be drawn into every Batman story.  In fact, given the new status quo coming for Batman, I'd be surprised if she shows up at all in the other titles.  I think DC is actually going to let Batgirl stand on her own, and I think that's a really smart decision. —Kyle Garret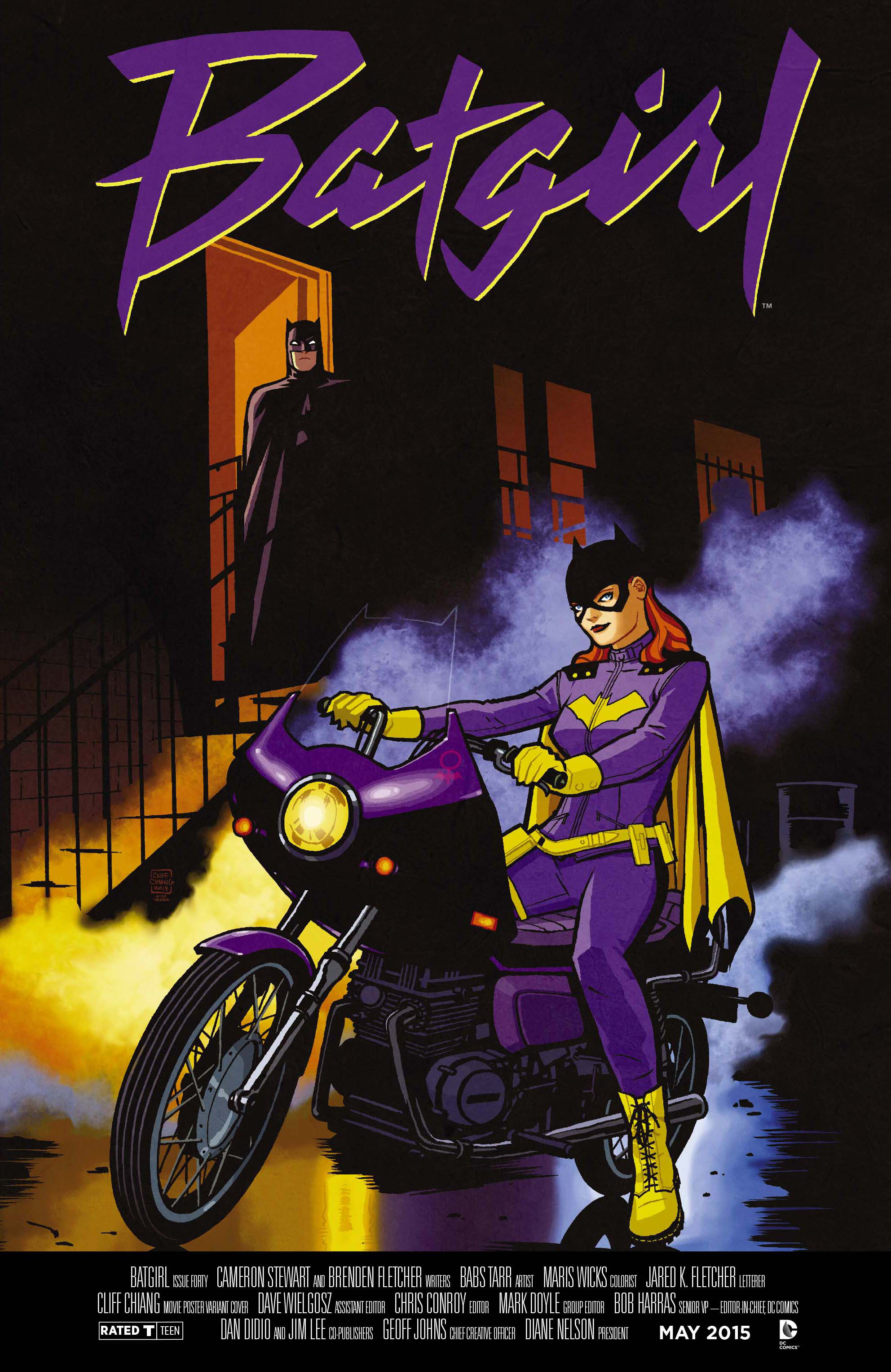 Batman by Scott Snyder/Greg Capullo
Just the other day, I wrote about how Scott Snyder was working towards shaking up the Bat family and, by extension, diversifying them.  I think that's what the new status quo will be.  Besides Blue Bird, Cullen "Oracle" Row (my guess), and Julia Pennyworth, I would expect Zach Thomas as Robin to get the most press for DC.  —Kyle Garret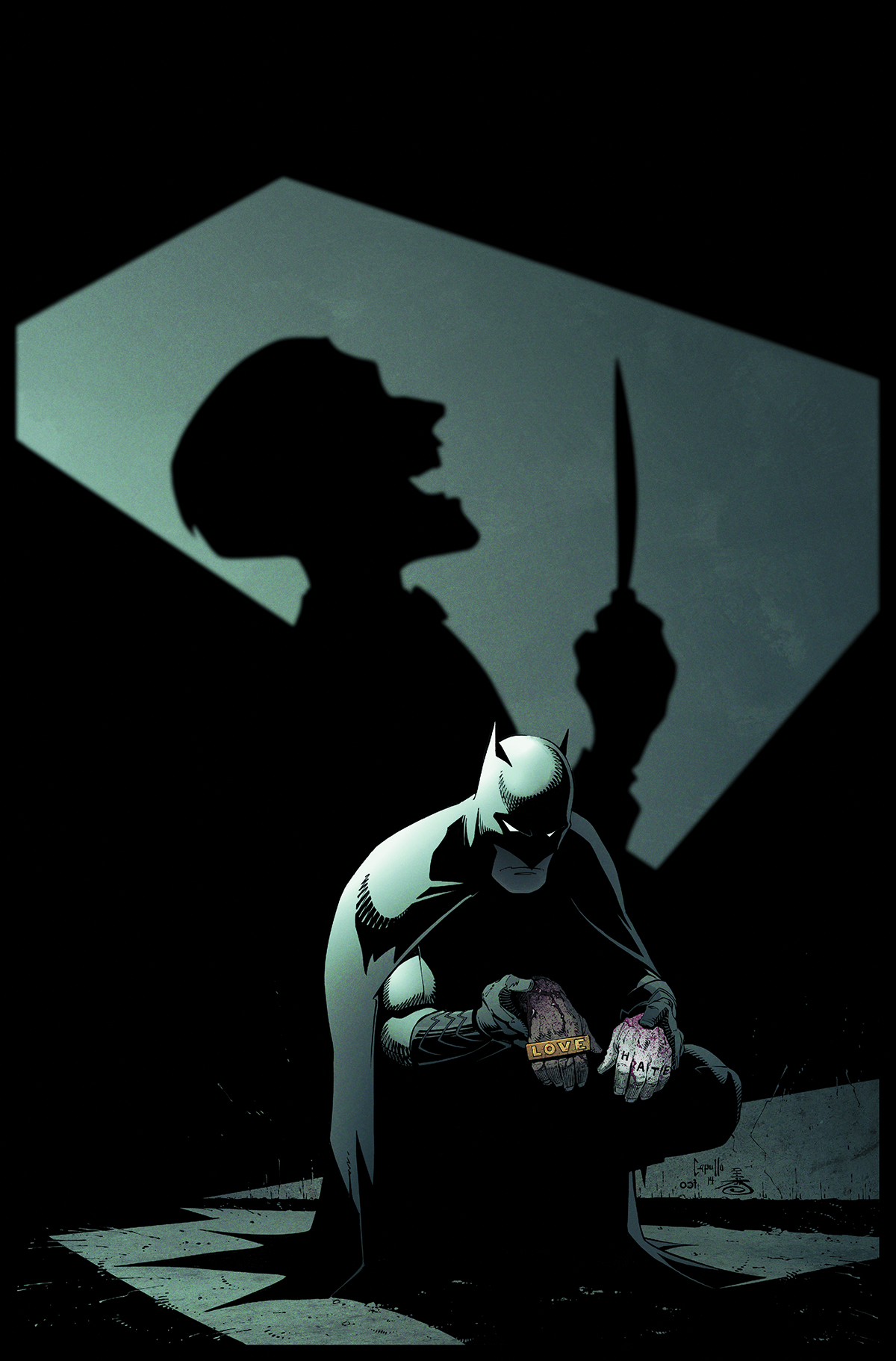 Detective Comics by Brian Buccelato/Francis Manapul
Under Francis Manapul and Brian Buccellato, Detective Comics has made a strong push to rival Snyder and Capullo's Batman as the best title – or at least the best-looking title – starring the Dark Knight. Going back to their Flash run, Manapul and Buccellato have been given the freedom to tell the stories that they want without being dragged into a myriad of crossovers, and editorial move that has continued to pay off. By refocusing the title on compelling mysteries, the duo not only reinvigorated the publisher's namesake, but provided a reason for its existence aside from tradition. — Daniel Gehen
Batman/Superman by Greg Pak/Ardian Syaf
Greg Pak is dope. Ardian Syaf is a little harder to swallow sometimes. Still, not a bad team to have on this book. — Mark Stack
Catwoman by Genevieve Valentine/David Messina
As a character, Catwoman really does nothing for me. But if you have to pick a character to overhaul by a steampunk/fantasy author, this is probably the best choice you can possibly make. —Luke Miller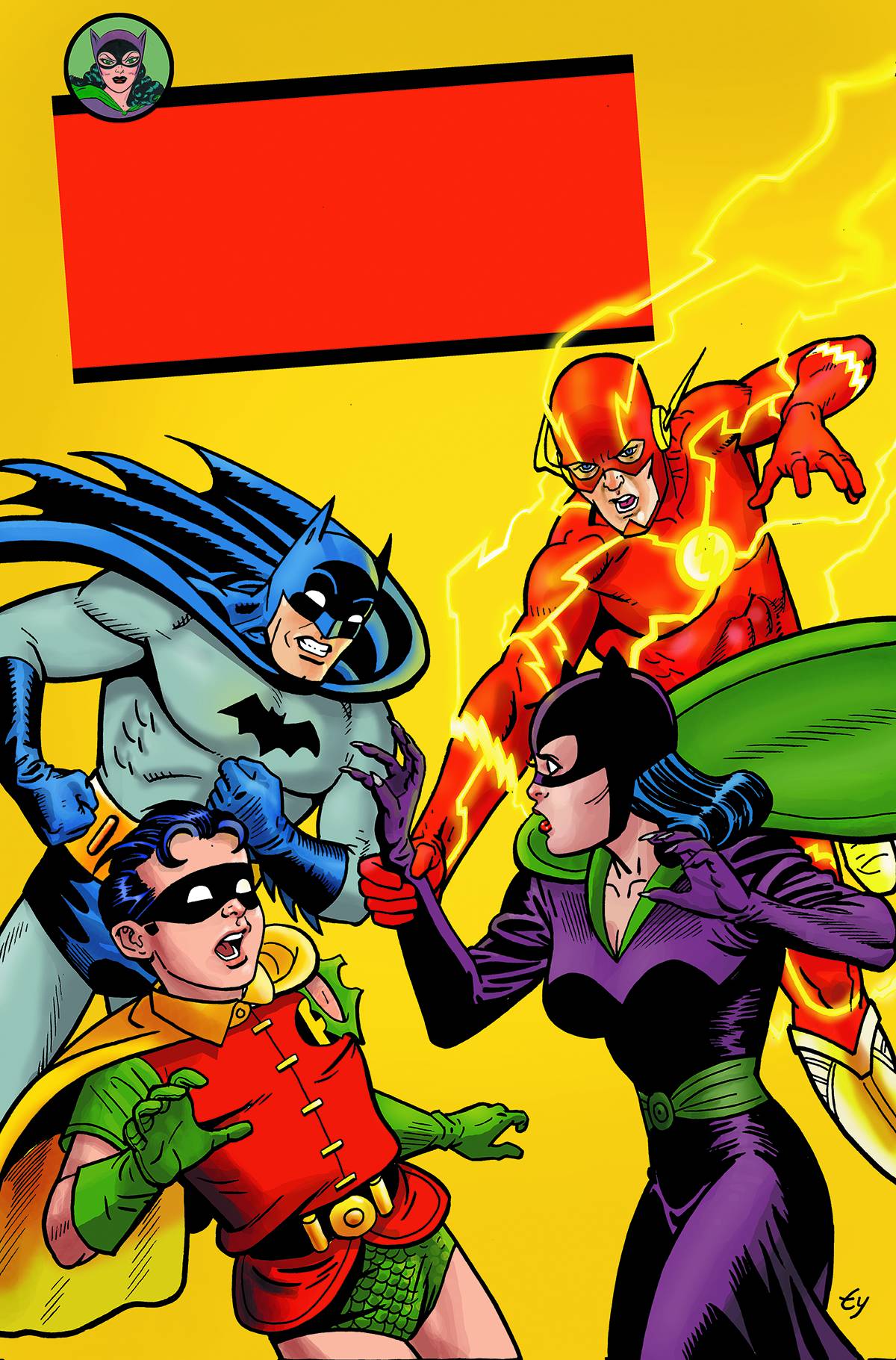 Deathstroke by Tony Daniel/Tony Daniel
This book is not my cup of tea, but my friend who watches Arrow is just getting into ongoings by reading this series. So for her sake, I'm happy that this title is sticking around after Convergence; and I'm happy for DC, too, for capturing the TV audience. —Ray Sonne
Flash by Rob Venditti/Van Jensen/Brett Booth
Of the titles that managed to survive the "Convergence Purge," I was really hoping to see a creative shake-up on The Flash. Since the team of Robert Venditti, Van Jensen, and Brett Booth took over, the title has lacked a sense of purpose. The previous creative team was able to make a strong connection to readers by having an emotional throughline that continued from issue #1 all the way through issue #30. That just hasn't been the case under Venditti and Jensen. The Flash has been a boring, failed attempt to recapture the magic of Mark Waid's seminal run in the 1990s – particularly the "Dark Flash Saga." The only redeeming factor has been Brett Booth's art, which has been full of the energy that a title such as this demands. It's a real shame that the writing hasn't been able to keep pace. — Daniel Gehen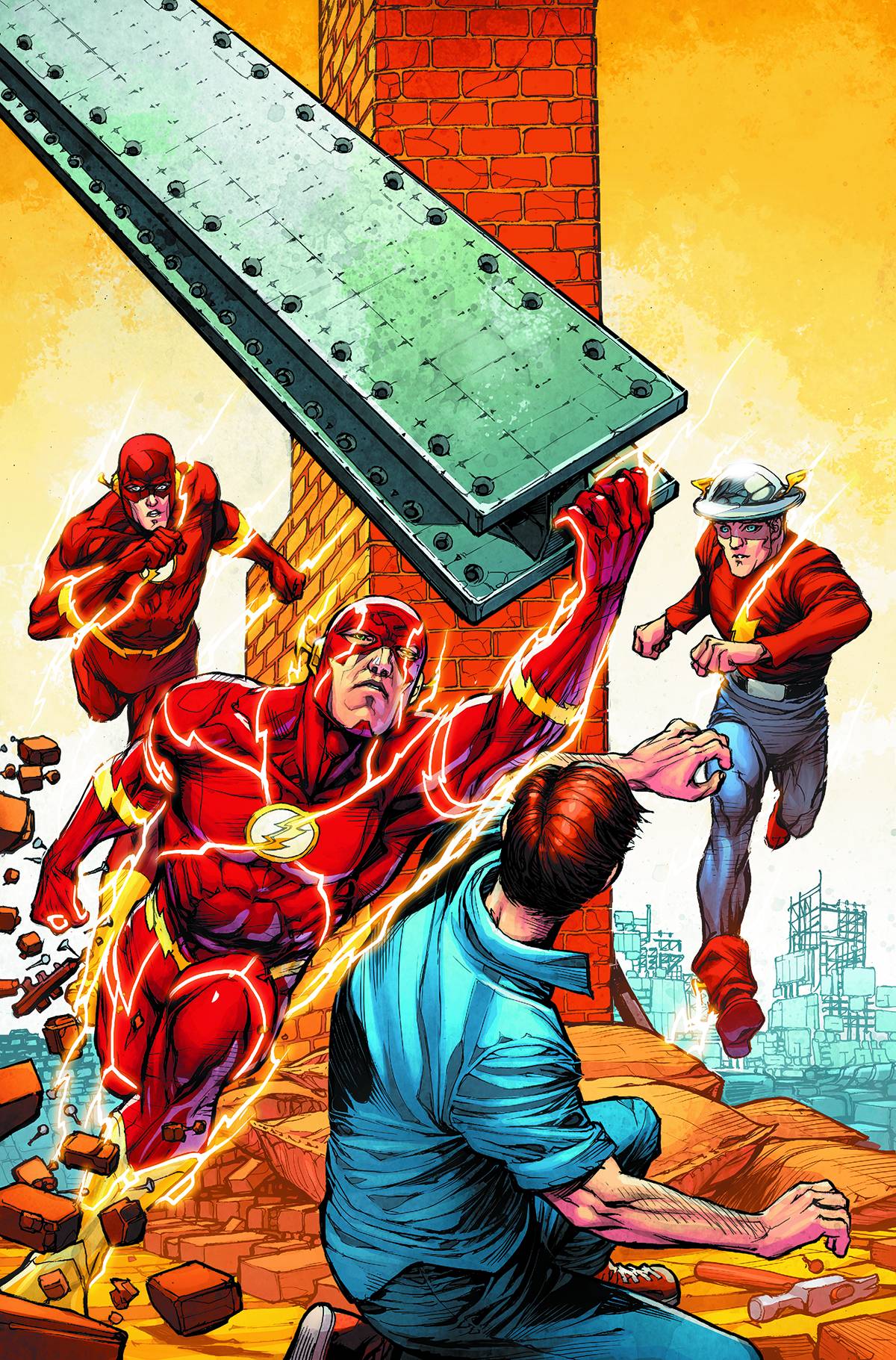 Gotham Academy by Becky Cloonan/Brenden Fletcher/Karl Kerschl
Certain other web sites are referring to DC's big change as being a result of Batgirl, but I prefer to think it's because of Gotham Academy, mostly because I think Gotham Academy is a better comic.
The best news we could get about Gotham Academy is that nothing is changing, because nothing needs to change.  It's one of the few DC books I look forward to every month, although it appears that they're trying to change that.
Gotham By Midnight by Ray Fawkes/Juan Ferreyra
Dammit! We knew that Ben Templesmith wasn't long for this title. Juan Ferreyra appears to have a knack for the gruesome but without the style that makes Templesmith's work on the book so successful. I like the work that Ray Fawkes had done on the title but, with Templesmith out of the picture, I can't imagine the fanbase this book has hopefully been building sticking around. — Mark Stack
Grayson by Tom King/Tim Seeley/Mikel Janin
What can be said about this book hasn't before? Grayson has done almost everything right since its debut, from Janin's wonderful art to Seeley and King's tight writing. It appeals to a wide audience and well deserves both its impressive sales and spin-off title, Midnighter. This is a team that knows how to tell a story and they probably have much more to say post-Convergence.
My only hope is that between now and then, we get an issue that reaches the quality of "Grayson #3." This team has the ability to not only tug, but break your heartstrings; they need to do it again. —Ray Sonne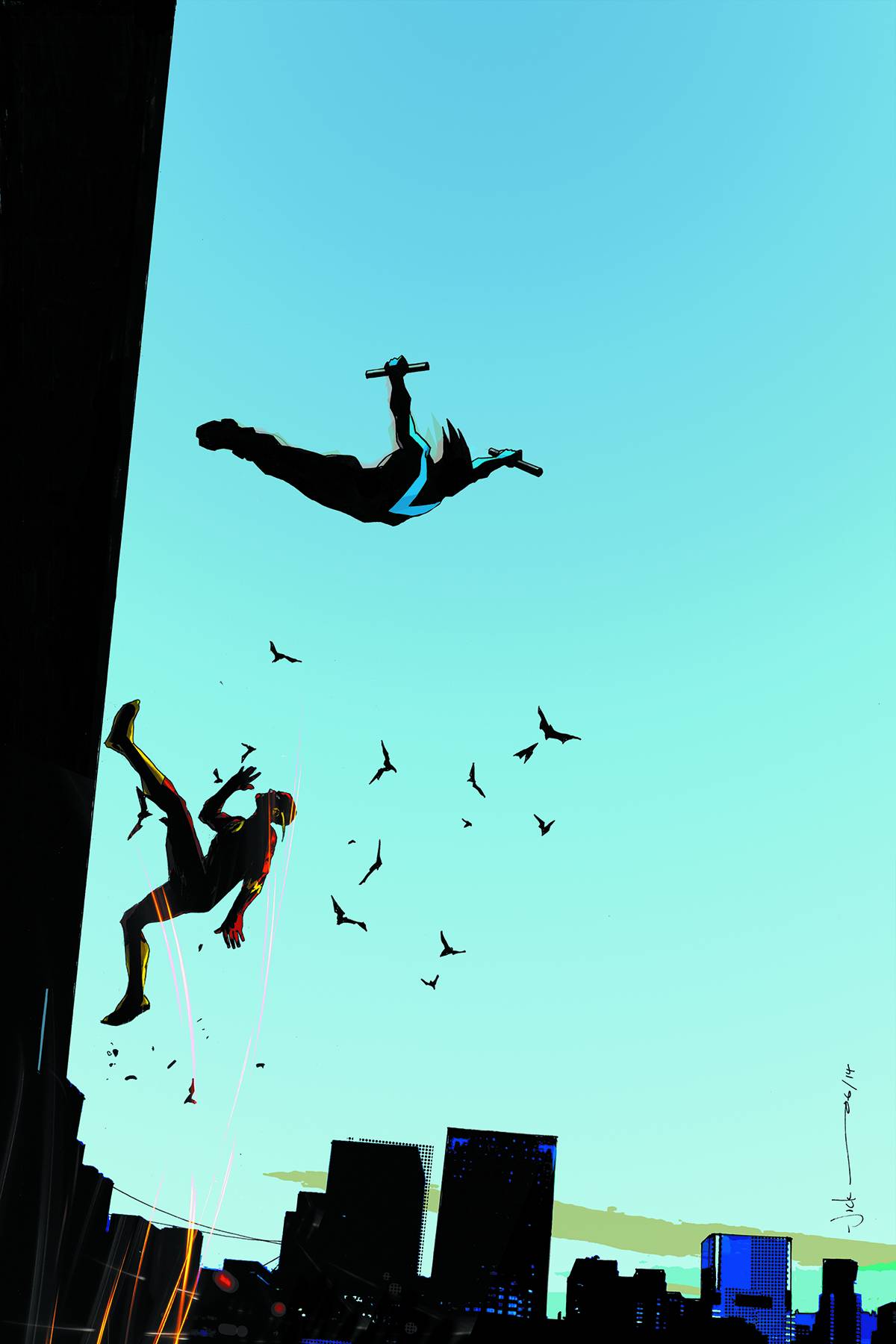 Green Arrow by Ben Percy/Patrick Zircher
Jeff Lemire has left Green Arrow for, uh, greener pastures. The guy graduated to writing a Hawkeye book for Marvel and is set to blow the doors off the building over at Image with Descender. The problem is, ever since he left Green Arrow, the book has returned to the creative nadir that the book started with. Bringing in television writers behind the wildly successful Arrow was an inspired choice but, as we all know, comic books aren't television and the title stumbled. It didn't help that the art was less than aesthetically pleasing. Now we've got Ben Percy, a writer I've never heard of, joining the book with Patrick Zircher, an artist I am completely unfamiliar with. But that's exciting! Bringing in fresh talent for a book that could use some new energy might prove to be a good thing in this case. — Mark Stack
Green Lantern by Robert Venditti/Billy Tan
Maybe this book will prove itself worthy of surviving the mass destruction of the Green Lantern titles. That is, if it can stop getting wrapped up in crossovers. — Mark Stack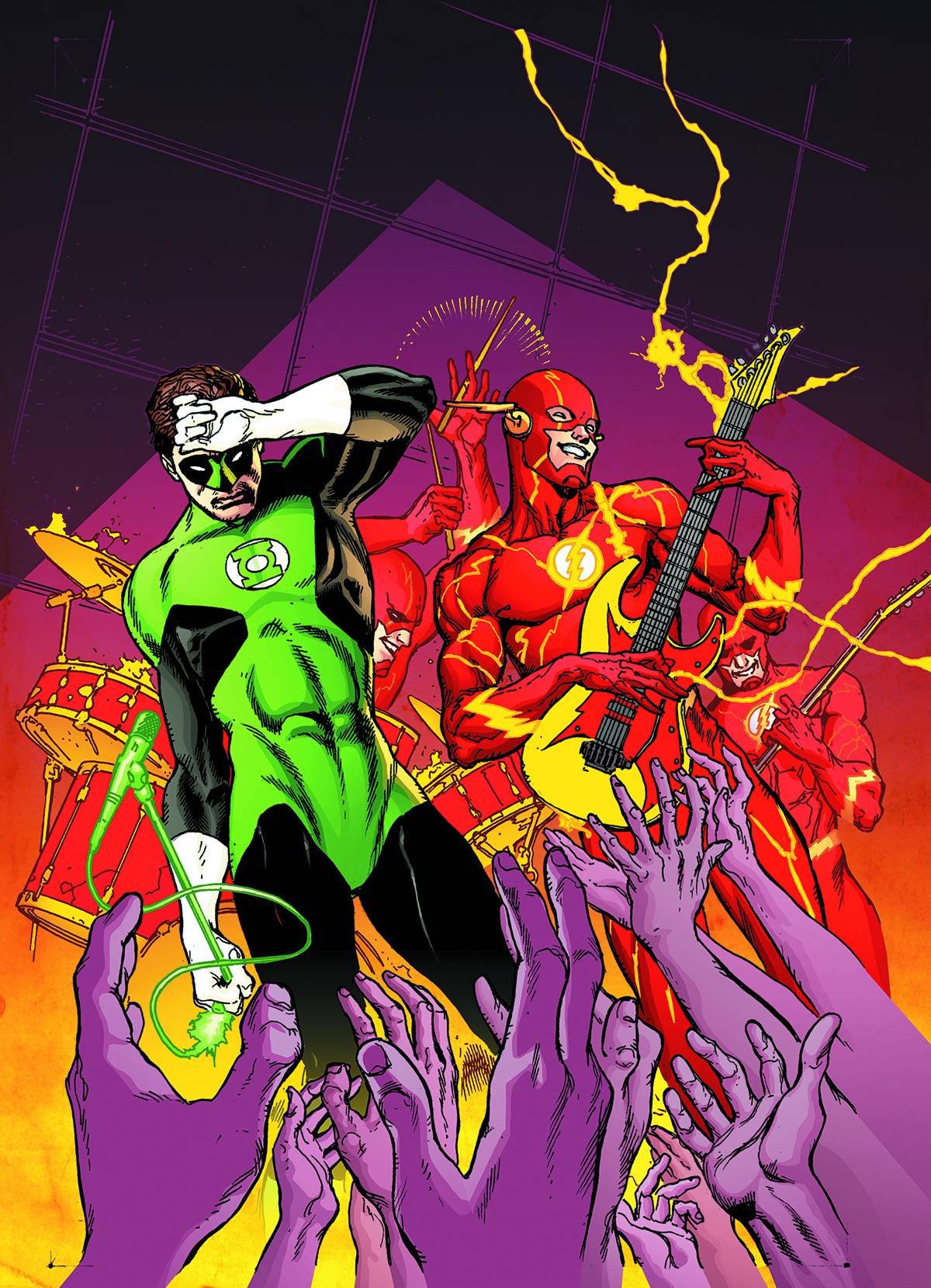 Harley Quinn by Amanda Conner/Jimmy Palmiotti/Chad Hardin
Harley Quinn has been DC's answer to Marvel's Deadpool since it launched. WIth the same creative team continuing after Convergence, expect more of the same from this banana-pants crazy book. —Daniel Gehen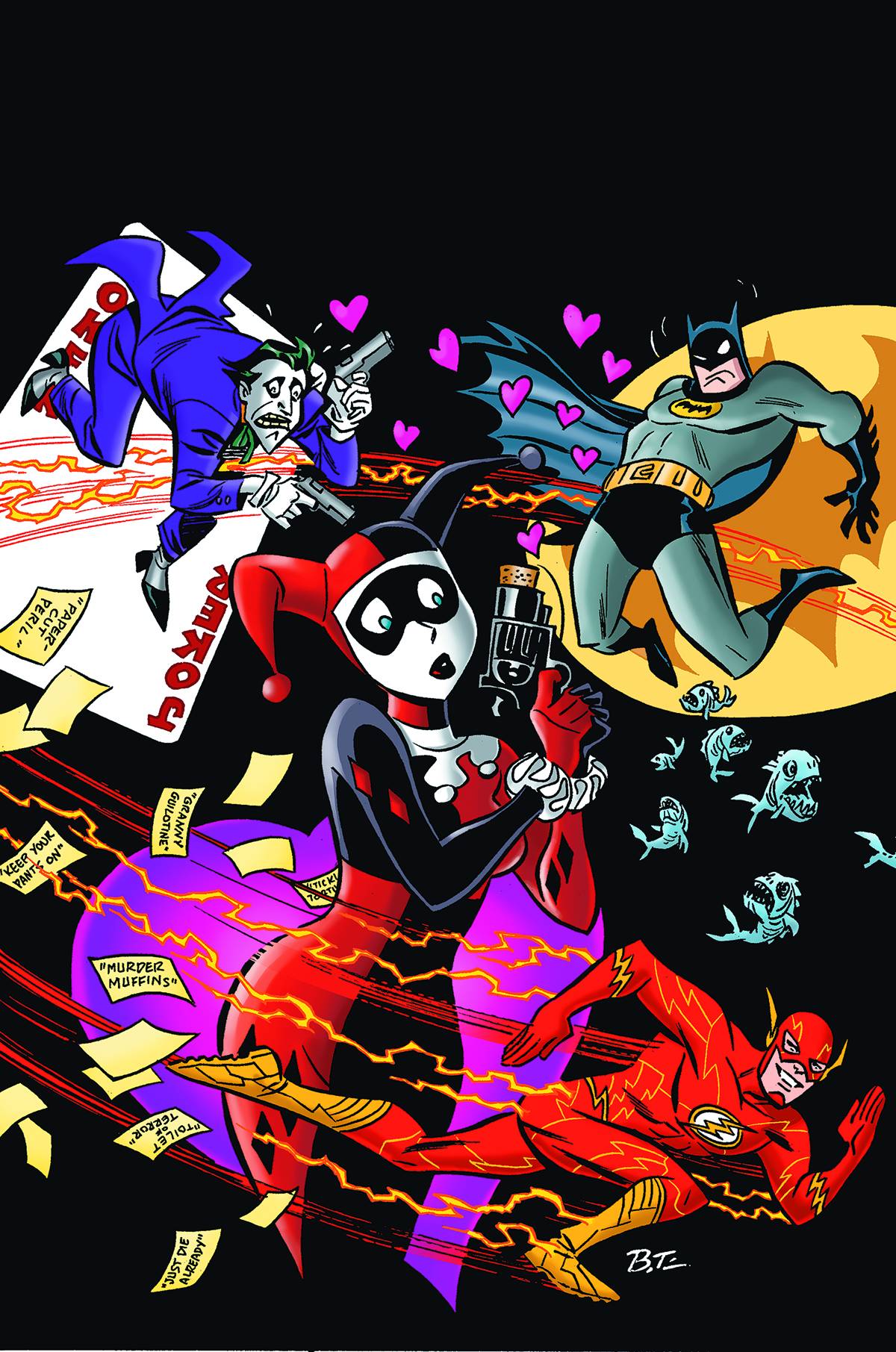 Justice League by Geoff Johns/Jason Fabok
Six months ago, this announcement would have elicited an eye roll from me. Now, this is actually something that's brought me to releasing a sigh of relief. Geoff Johns has refocused the series from being a mean-spirited slap fight between superheroes to actually having the Justice League fighting real threats that require them to set aside their differences for the greater good. And with Jason Fabok, Johns has found a collaborator that's able to handle the blockbuster action and the character beats with equal aplomb. I'll be excited to see what these two cook up together next. — Mark Stack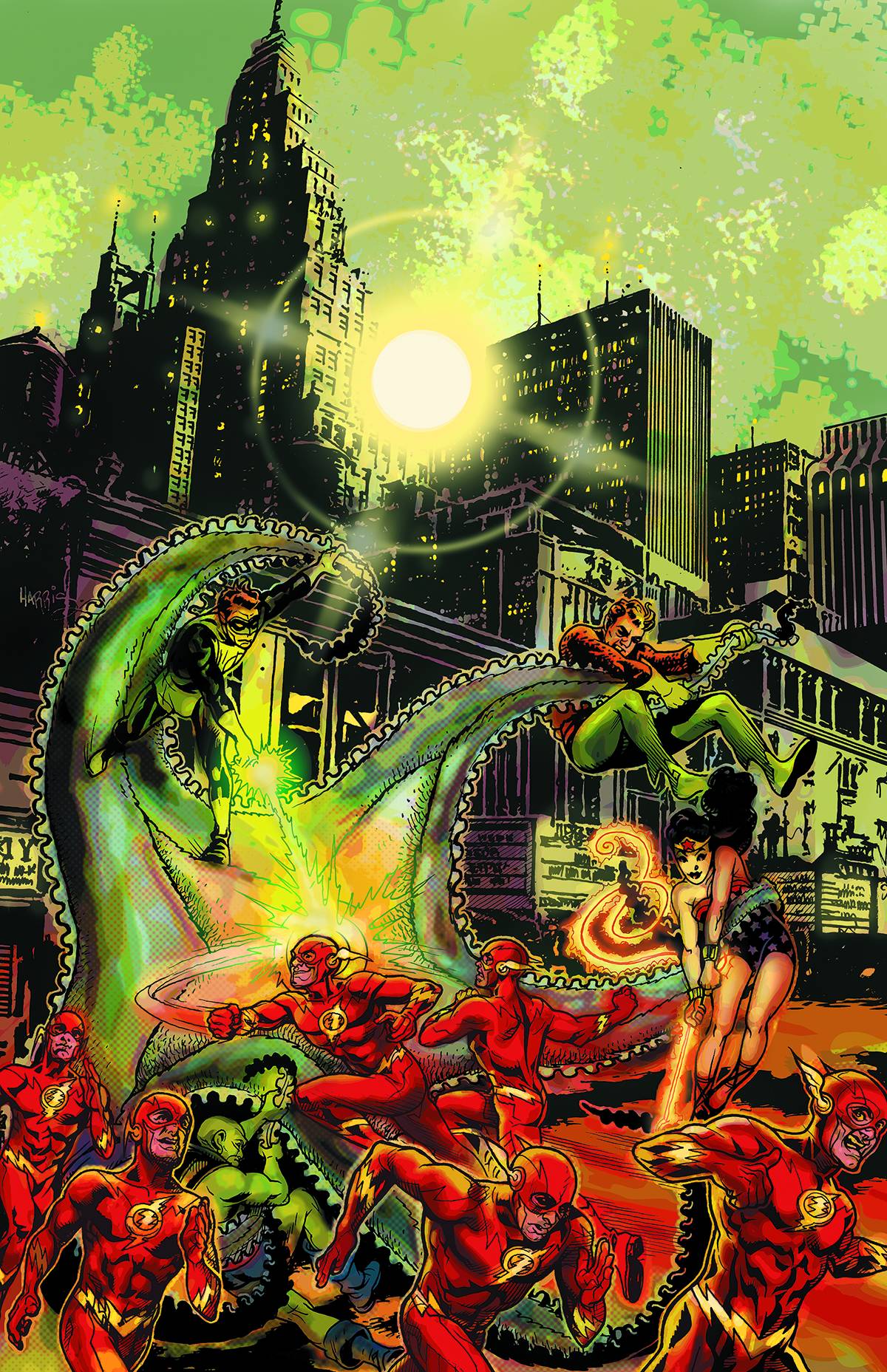 Justice League United, writer TBD/Travel Foreman & Paul Pelletier.
There are a few interesting things to note here. The first is that writer and series creator Jeff Lemire isn't instantly attached to continue writing. This title seemed to be created specifically for Lemire, so he could give us his "Justice League Canada" with a more accessible name. He created the first Cree superhero, Equinox, for this title and even if it didn't make a huge splash with the critics, people have taken notice. I was in an elementary school the other day that had articles and pictures of Equinox on display in their library. Apparently this character is someone people really care about.
I currently read JLU and I'm honestly a little bored. Equinox seems to be the Kitty Pride of the team, nothing really original or all that interesting. Her creation may have been exciting, but she's no revelation. Unfortunately, neither is Jeff Lemire, formerly one of my favourite comic creators. I read his Essex County and it changed the way I read comic books, no lie, but now that he's just another DC staffer I find his work disappointing and dull, even when handling some of my favourite characters. I won't be crushed if he doesn't return to JLU, but honestly, why would the title still exist? I love the cast and all the possibilities, so if we get a surprise call from the bullpen from someone like Jeff Parker, this title could be better than ever. Or it could remain dull.
The art team of Travel Foreman and Paul Pelletier is a strange one too. These guys have vastly different styles–Foreman with his inconsistent, sketchy, half-finished, jagged look and Pelletier with his accessible, cartoony superhero standards. I have no idea how that will work, unless they divide the book into two distinct stories.
I'll stick around until I hear exactly who the writer is. This could be exciting, but I'm not holding my breath. –Chris Wunderlich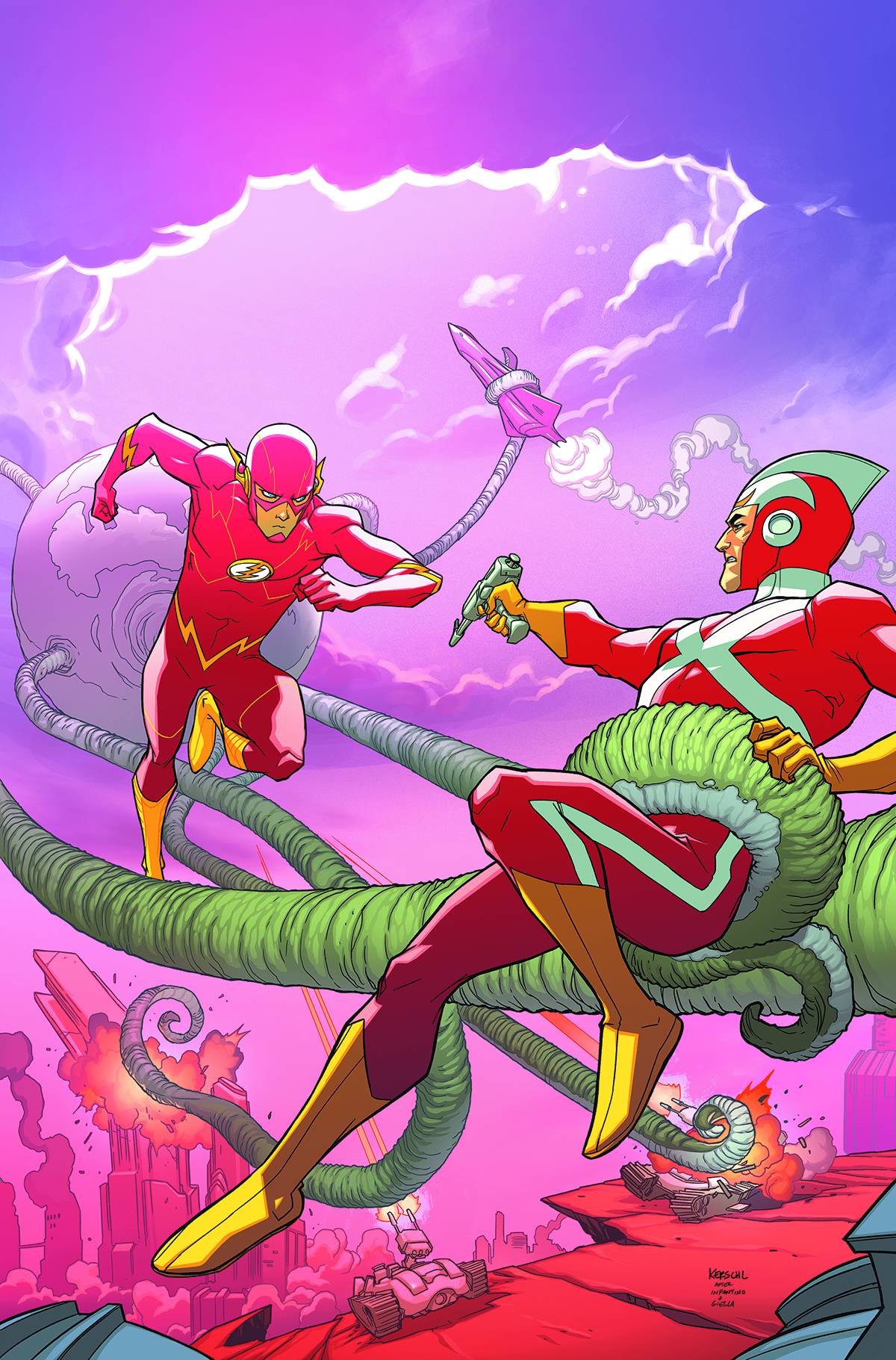 Lobo by Cullen Bunn/Cliff Richards
The time to do a 50 Shades of Grey parody is now and that window is going to be long shut by June. Sales on this title as of December weren't looking good so unless the creative team does something really wild upon post-Convergence, continuing this title is probably going to prove itself a mistake.–Ray Sonne
Secret Six by Gail Simone/Dale Eaglesham
Why? No, seriously. I haven't met a single person that liked this book when it debuted. No one at the comic shop I work at has come to the store asking us what's taken the second issue so long to come out. Who knows, maybe when the second issue comes out it will course correct things. One thing I can say in favor of this book's continued existence is that at least it's ditching the artist that launched the book. — Mark Stack
Sinestro by Cullen Bunn/Brad Walker
This is another odd choice to keep alive.  Books about villains don't generally last long, even if it's one of those "he's not really bad, he's complicated" type of stories.  And given the slimming down of the Green Lantern line, keeping this book alive over, say, the Green Lantern Corps or even New Guardians seems strange.
All that said, Bunn's work for the Big Two has never done much for me, although I love The Sixth Gun.  Brad Walker does some excellent work, particularly on sci-fi/space opera type books.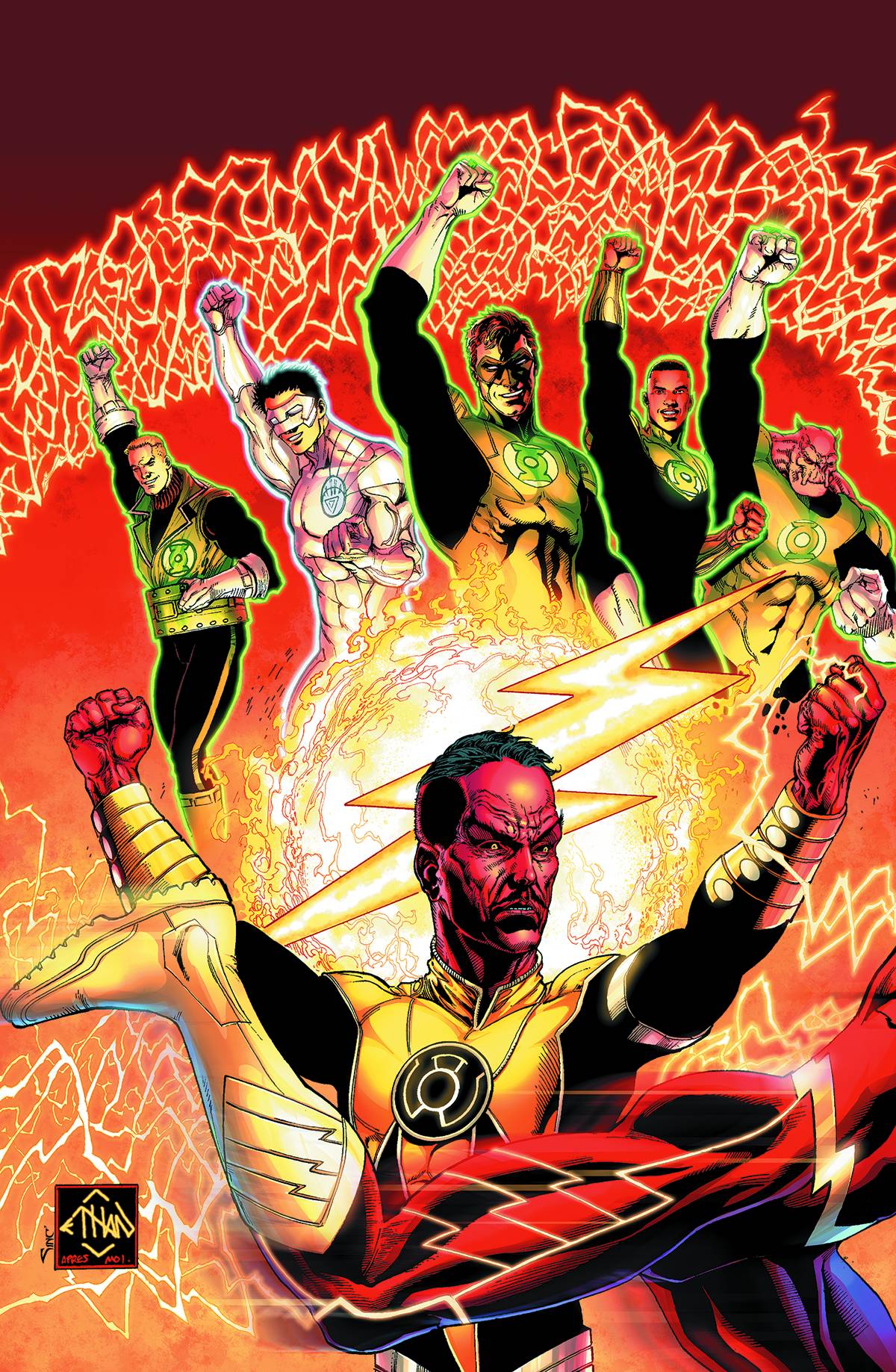 New Suicide Squad by Sean Ryan/Carlos D'Anda
It's doubtful that if DC finally cancels this title it will stay dead for long, what with the movie coming up. However, it's safe to say that none of us have very strong feelings about the current Suicide Squad, lending to the idea that continuing the series as it is may not have been the best move. But hey, not every title can have a shake-up, especially when you have to manage 49 of them.–Ray Sonne
Superman by Gene Luen Yang/John Romita Jr.
Forget everything you knew about the New52 Superman! Done. I jumped on the bandwagon at the start, reeled in by that musky Grant Morrison allure, but found it was all smell and no substance. I found Superman boring before the New52 and boring at the start of the New52. Admittedly, there have been shake-ups and I've heard some positive things here and there but honestly–I don't care.
Now DC has decided to hand the reigns over to Gene Luen Yang. "Neat, some indie creator is writing a mainstream DC title", you may think.
"Holy crap, the original American superhero icon, the character who essentially kick-started the medium, who embodies more fundamental ideals than anyone else in comicdom–he who survived where other titles perished, who wore a mullet with pride, who gave every 10 year old the opportunity to strap on a red blanket and pretend to fly, who contains such infinite potential that he himself cannot stand the burden–he who now squanders in a creative sinkhole, wasting away as the threat of irrelevance encroaches–yes Superman, is actually being handed to someone who might know how to make him interesting again", is what I say.
Gene Luen Yang is not the writer I expected to tackle Superman, but the more I think about it, he's the perfect person for the job. His original break-out work American Born Chinese was a moving, personal account tempered with enough practicality to avoid pretension. His approach to race, upbringing and the system of our society was perfect to capture the curious indie audience. His storytelling capabilities skyrocketed with the creative, historical saga of Boxers/Saints and he even proved his love and understanding of classic comic-bookery with The Shadow Hero. He's a creator who always seems to present interesting topics in fantastic ways, but I never dreamed he'd be given the chance to put those skills into a mainstream superhero setting. And on Superman!?
With John Romita Jr. maintaining his able hold on art duties, I cannot stress how excited I am to see what happens here. Superman will not be turned into an inaccessible indie, ignoring his raw superheroic roots (JRJR's art alone will make sure of this). But he will also be imbued with a creative energy I'm not sure I've seen in him before. I have no doubt that Yang's unique perspective will give us something different. Whether it's brilliant or not is to be determined, but it will be original, and right now that's exactly what Superman needs. —Chris Wunderlich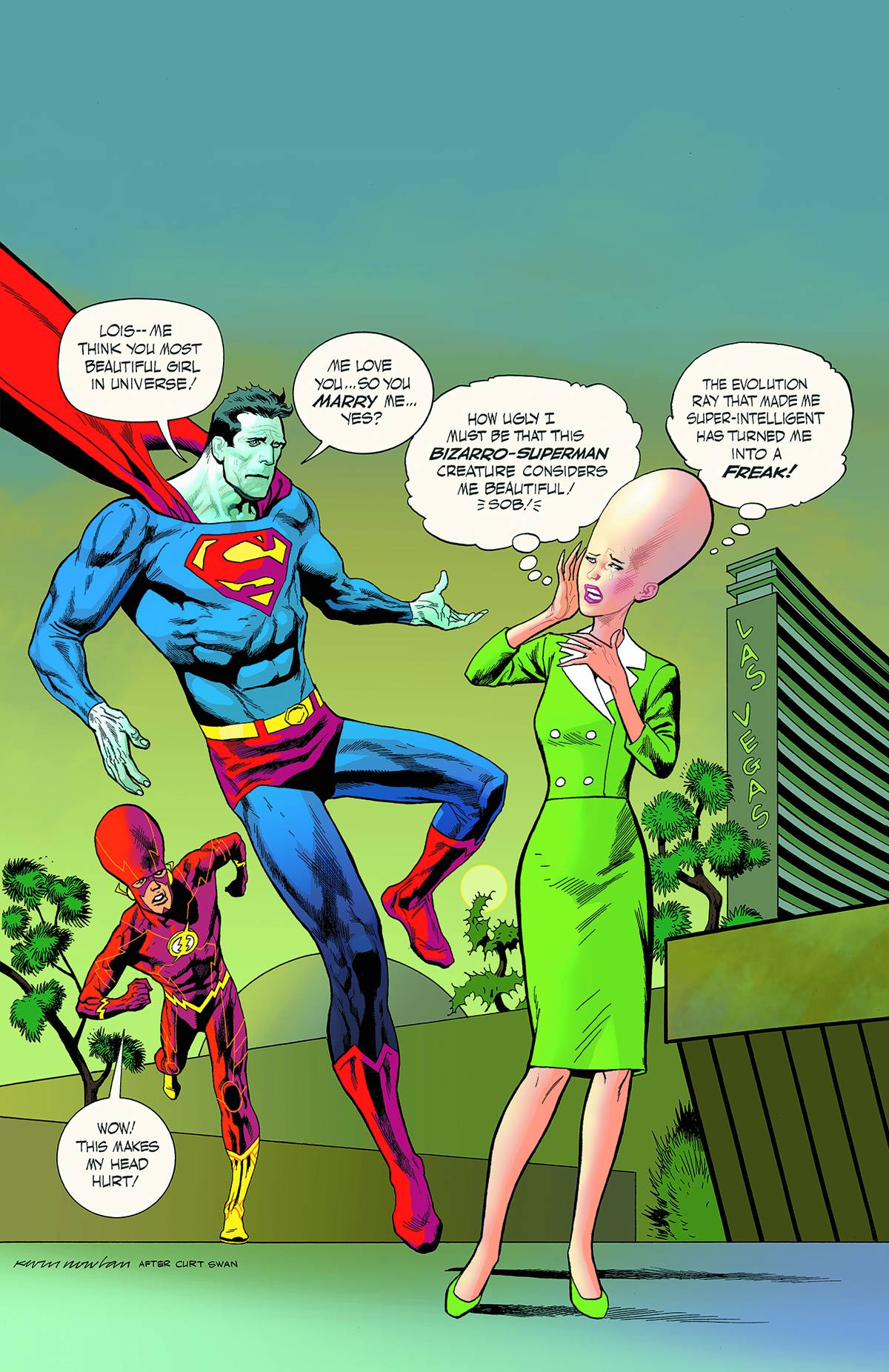 Superman/Wonder Woman by Peter Tomasi/Doug Mahnke
What. A. Bummer. With the Divergence line-up shaking things up, this was a real opportunity for DC to quietly sweep this book under a rug. Somehow it feels like I'm the only one that's noticed how this book, with the exit of Charles Soule on writerly duties, has turned into a full-blown feminist nightmare. This is the worst I've ever seen Wonder Woman written, as the straw angry feminist. Doug Mahnke's putting in a good effort but he's crippled by a script that appears to hold women in more contempt than the villains Superman and Wonder Woman are fighting. This book sticking around with this creative team can only be bad for everyone. — Mark Stack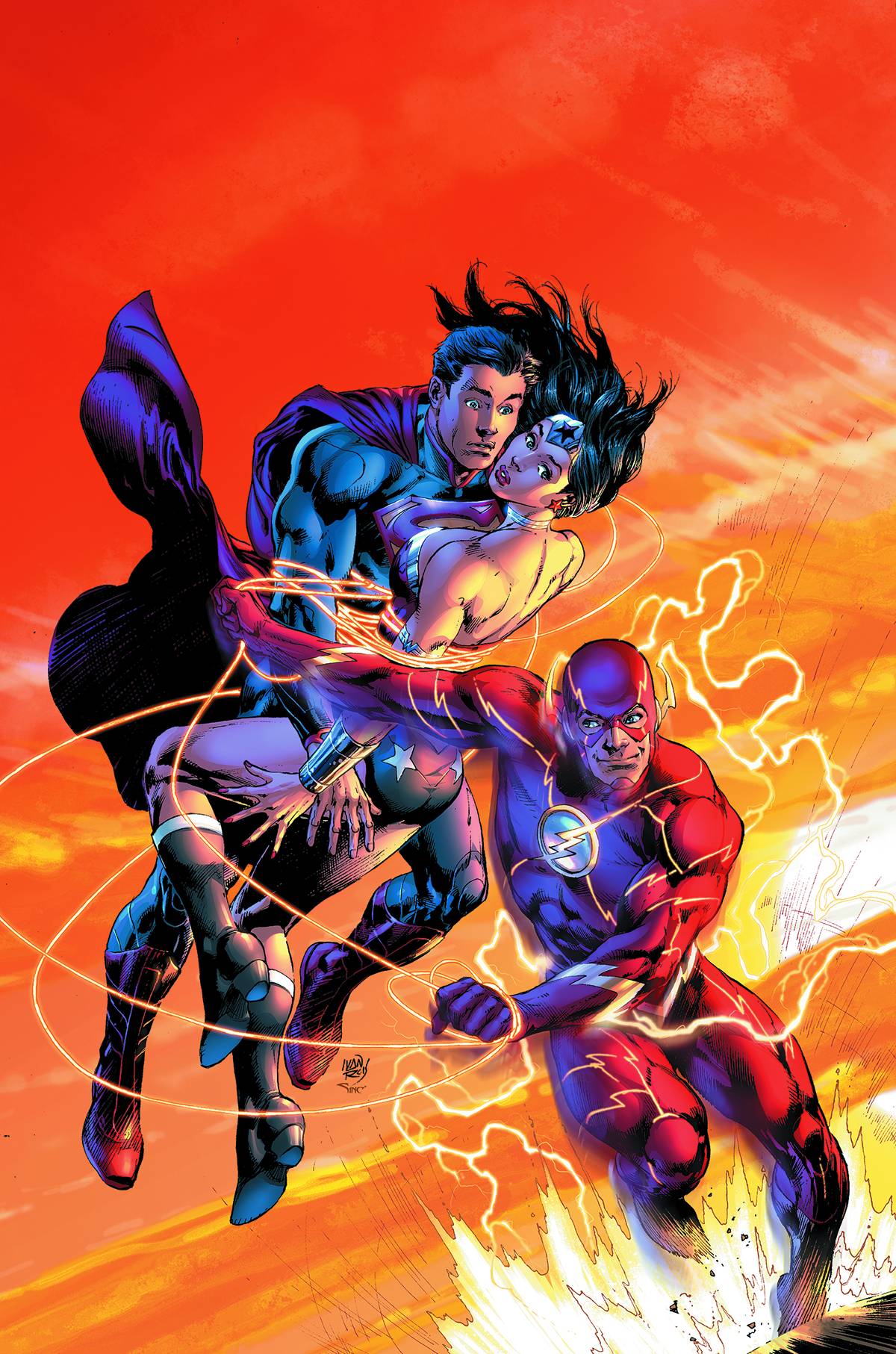 Teen Titans by Will Pfeifer/Kenneth Rocafort
That whole social media schtick this title originally marketed itself on was usurped and better received on the new Batgirl title. It's not too surprising given that Teen Titans is not a good fit for Rocafort's style; a series meant to appeal to millennials (supposedly?) would benefit from a more fun style of art like Babs Tarr's. I'm also not quite sure what niche Teen Titans is supposed to fill nor who its target market is, which poses the question of who is this book continuing for and will they care once Convergence puts some space between them and their monthly routine?–Ray Sonne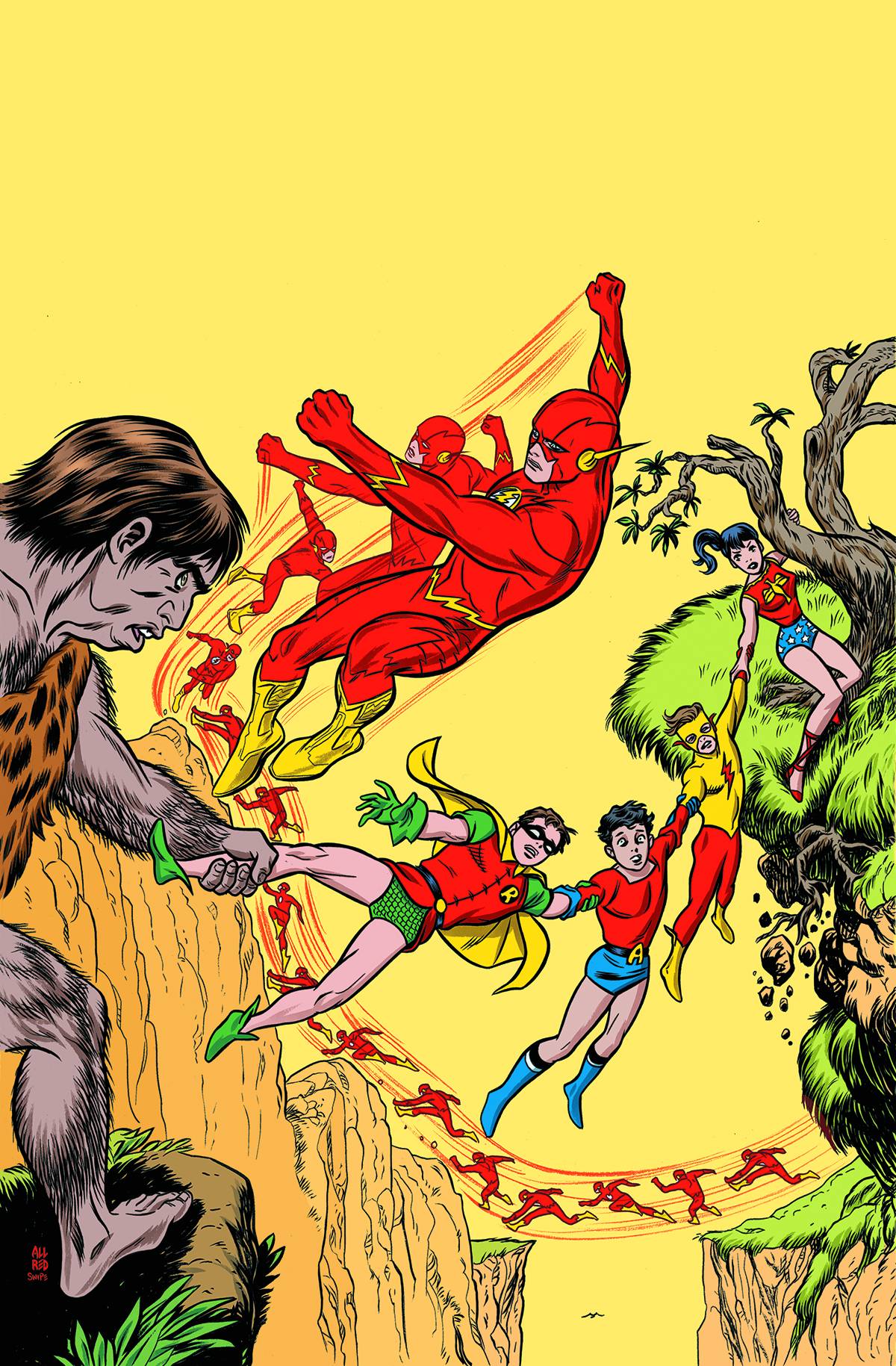 Wonder Woman by Meredith Finch/David Finch
Wonder Woman has already dealt with terrible management of her character since her creator's death in 1947. Comic books and businessmen aren't exactly known for their familiarity with feminism so she's been rather directionless. The most "daring" reboot Wonder Woman has ever gone through was Dennis O'Neil's depowering of her in the 1960s and while the intentions behind it were good, was it ever misguided.
Presumably, post-Convergence titles are supposed to be the most experimental phase DC will go through for years to come and instead of handing the title to people who actually want to explore the character and all she represents, we get to keep the Finches. Superman gets a well-respected writer on his book, Batman gets to keep his amazing creative team, and Wonder Woman gets cheated out of advancement yet again. Nepotism wins over respect for the character and the energy DC should be putting into her. —Ray Sonne