To my readers, I owe you an apology for the recent silence on my part. It's been 4 weeks, just shy of a month since the last iteration of I Love a Woman who Can Kick My Ass. The reasons for this is because I took 3 weeks of leave from Army to go to Tokyo and when I got back had to immediately jump back in to help with quite a few important crises within the unit. Ah the work of an NCO is never done. Anyway enough of my excuses, let's get back to talking about badasses!
Ororo Munroe is another woman who has been a lot of things over her career. If you were allowed only one word to describe her though, that word would have to be "leader". When first encountered by the X-Men, Ororo led a collection of tribes in the Kenyan Serengeti as their goddess. After accepting Charles Xavier's invitation to join the X-Men she quickly rose to be the first leader of the team other than Cyclops (I don't count Xavier; yes, he's practically always been the overall leader/mentor of the X-Men but Cyclops was the leader in the field) when he left the team.
She's continued since then to lead many different variations of the X-Men over the next 40 years including the highly popular Gold Team consisting of herself, Colossus, Archangel, Iceman, Jean Grey, and later on Bishop during the Blue Team/Gold Team era.
During those 40 years she has led her team through some of the most tumultuous times known to mutants; Sentinels, the Purifiers, the Phoenix, the Legacy Virus, the Mutant Massacre, Inferno, House of M and the subsequent Decimation, the Second Coming. She led her X-Men through all of these trials and back out through the other side.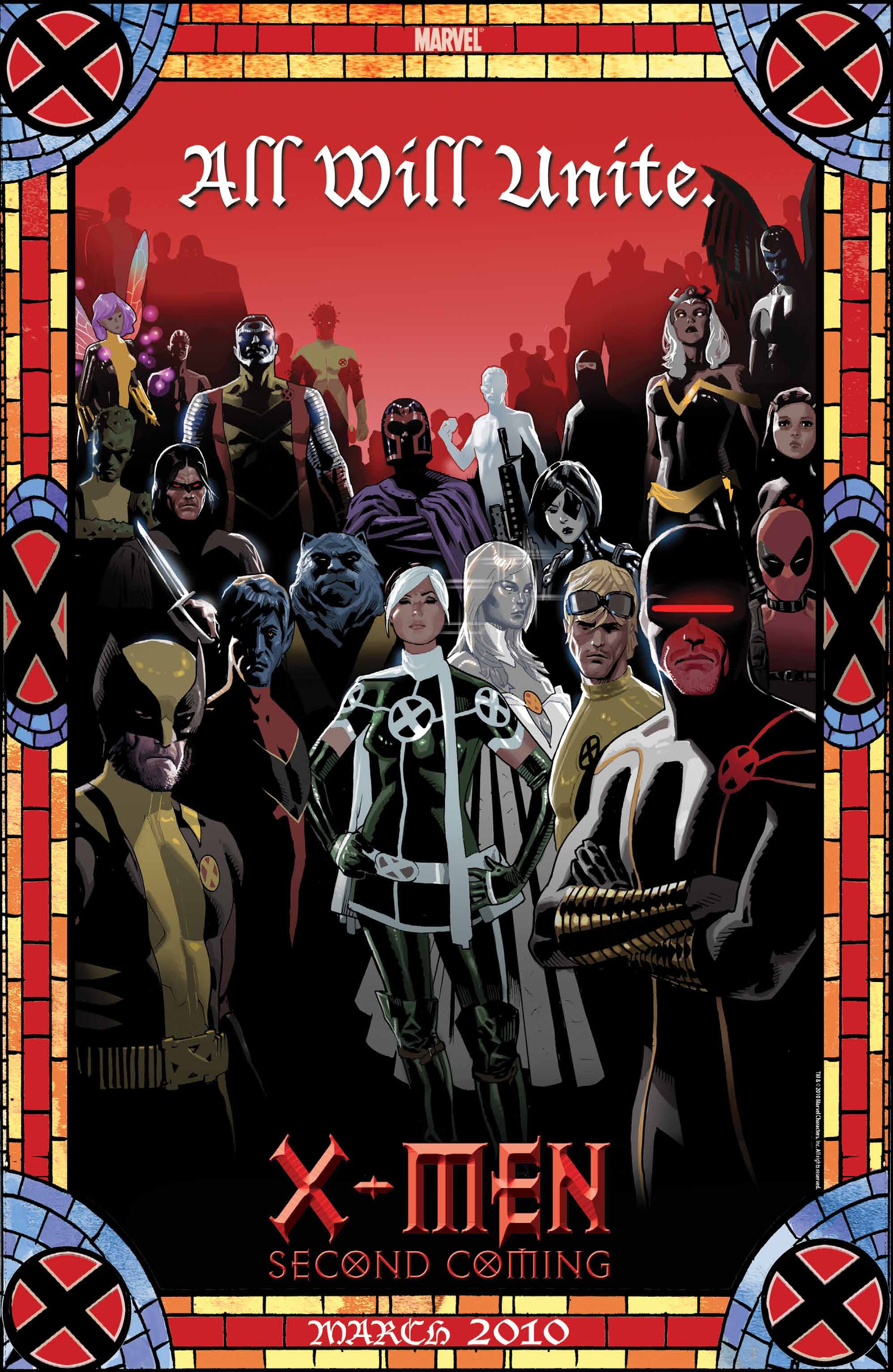 Not only that, but unlike her two contemporaries Logan and Scott, her hands have remained relatively clean throughout. The amount of times Storm has failed to live up to the "no killing clause" of superheroes can be counted on one hand. And she even had time to go and pick up the leadership of the Morlocks for a few years while she was at it.
She topped all that by going on to co-lead an entire country alongside Black Panther in 2006. Even though the marriage between the two characters was an unpopular move on Marvel's part, no one can argue that leading a country isn't both difficult and something that Ororo did well at. For 6 real world years, until the events of AvsX in 2012 Ororo split her time between leading the X-Men in their adventures and leading Wakanda as their queen.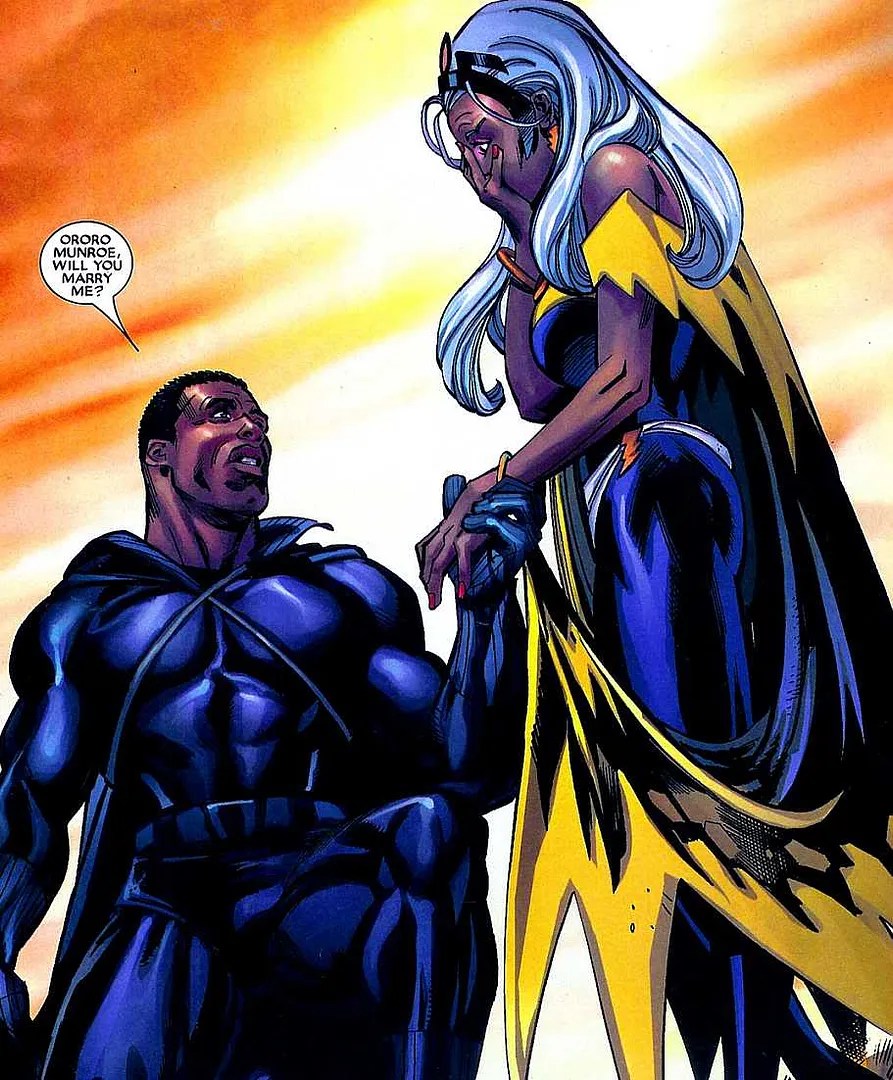 After the dissolution of her marriage, Storm returned to full-time leading X-Men, this time the first all-female team. Currently, Ororo can be found splitting her time between that same team and working as headmistress of the Jean Grey School of Higher Learning.
While Storm has taken small breaks and sabbaticals here and there, for the most part that is 40 years of near constant leadership. I know some people are rolling their eyes right now, thinking to themselves "That's not that big of a deal, all that equates to is telling others what to do." Leadership is far more than that, though.
To be a leader is to always put your subordinates before yourself, to ensure that their needs are always taken care of before your own. Leadership is a hard and often thankless job, filled with days and nights spent worrying over the welfare of others rather than taking care of oneself. And that's normal leadership, not even taking into account the rigors of combat which the X-Men get plenty of. Combat adds whole new dimensions of pain to the equation, because now you're worrying about getting everyone home alive and preferably unhurt alongside the normal worries of making sure they're fed, get adequate sleep, are getting paid correctly, that their mental stress is staying manageable, that everybody is getting along well enough at least to be able to work together instead of against each other.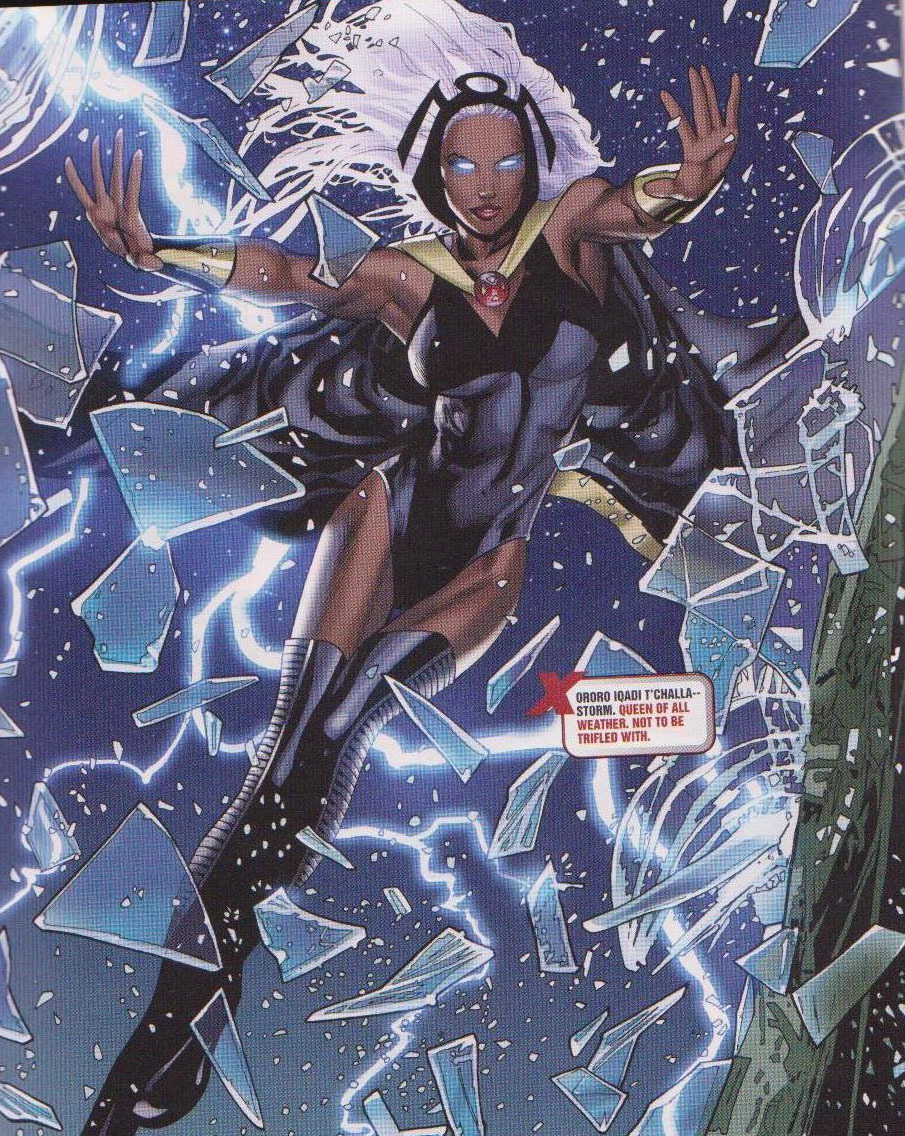 Granted, as a comic book superhero as opposed to a soldier Storm doesn't have to deal with some of the same things I do. The amount of paperwork in her life is probably significantly less for example. However at the same time, she spends more time leading in combat than anyone alive ever has or could.
She doesn't have to worry about her X-Men getting paid, but instead has to worry about the inevitable next attack on her team and protectorates as they have no truly "safe" place. She doesn't have to worry about getting paperwork done in time for a subordinate to get promoted, but instead has to worry if she taught (insert young mutant student name here) well enough how to control their power and pass for normal that they'll be able to survive outside of the school. She doesn't however get to avoid the woes of ensuring her troops are properly equipped. Weapons they may have covered with their powers, but the Blackbird and other jets don't take care of themselves. Neither do their communications devices for that matter, and let's not forget whatever nigh incomprehensible sci-fi gadget Beast/Forge/Dr. Nemesis has whipped up recently that they'll need in order to complete their current mission.
So yeah, leadership is way more than simply getting Wolverine to do what you want him to do, and let's not even go into how much difficulty that has been over the years. For her ability to consistently do just that over the course of her career, I'm willing to say that Storm is at least twice the leader that Cyclops is.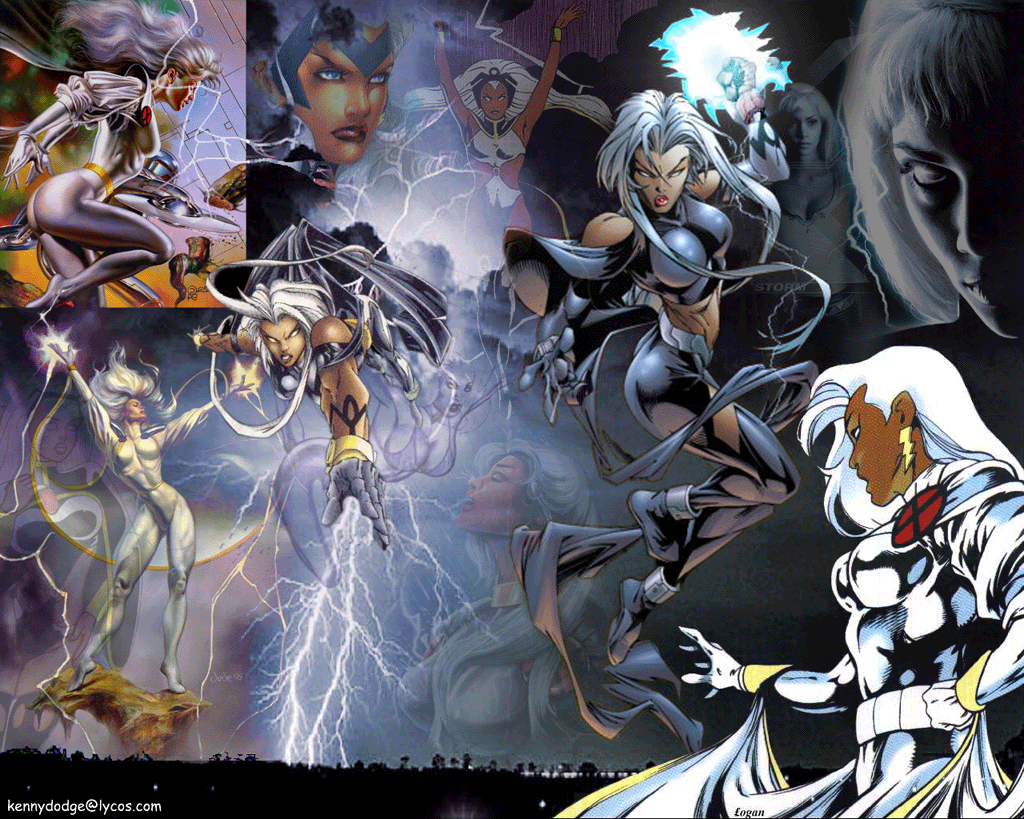 There are so many things to say about Storm that I feel this article is somewhat inadequate. Like I said before about X-23, I could write pages and pages of material about moments when she did something particularly cool or badass in a fight, often with lots of lightning involved. I could similarly go into deep detail about how Storm perseveres as a double minority in our world and a triple in her own.
I'm not an expert on this one, and would recommend to anyone that's interested in knowing for certain to look to Ra'Chuan for a more definitive answer but unless/until I'm proven wrong I'd say that Storm is the most recognizable Black superhero out there. Though for the near future, you'll probably hear more about Falcon thanks to Anthony Mackie's great performance in Captain America: The Winter Soldier.
Yup, there is a ton of things about Storm to look up to her for, even tho
ugh she's a war criminal. What's that you say? What the hell do I mean by that? Well, according to the Geneva conventions specifically the Environmental Modification Convention (ENMOD), formally the Convention on the Prohibition of Military or Any Other Hostile Use of Environmental Modification Techniques it is an international crime to conduct weather warfare which is the use of weather modification techniques for the purpose of inducing damage or destruction. Technically this wouldn't be a thing in the past as Ororo was still considered a private citizen and an outlaw anyway, but between Utopia announcing its independence and her time as queen of Wakanda…well let's just say that Marvel could easily use that to spin out The Trial of Ororo Munroe as a future event.