The notion of using a comic or illustrations to educate is not a new one. The premise of P.S. Magazine, the preventative maintenance monthly is based on the idea that a picture really is worth a thousand words, particularly when dealing with the occasional knuckle-headed soldier being left in charge of very expensive military equipment.
When I was a kid growing up in the Pacific Northwest I recall receiving a comic book produced by Western Publishing titled The True Story of Smokey Bear. As one might expect, it was a treatise designed to raise awareness of the dangers of carelessness in the woods that could lead to forest fires. Remember: Only you can prevent forest fires.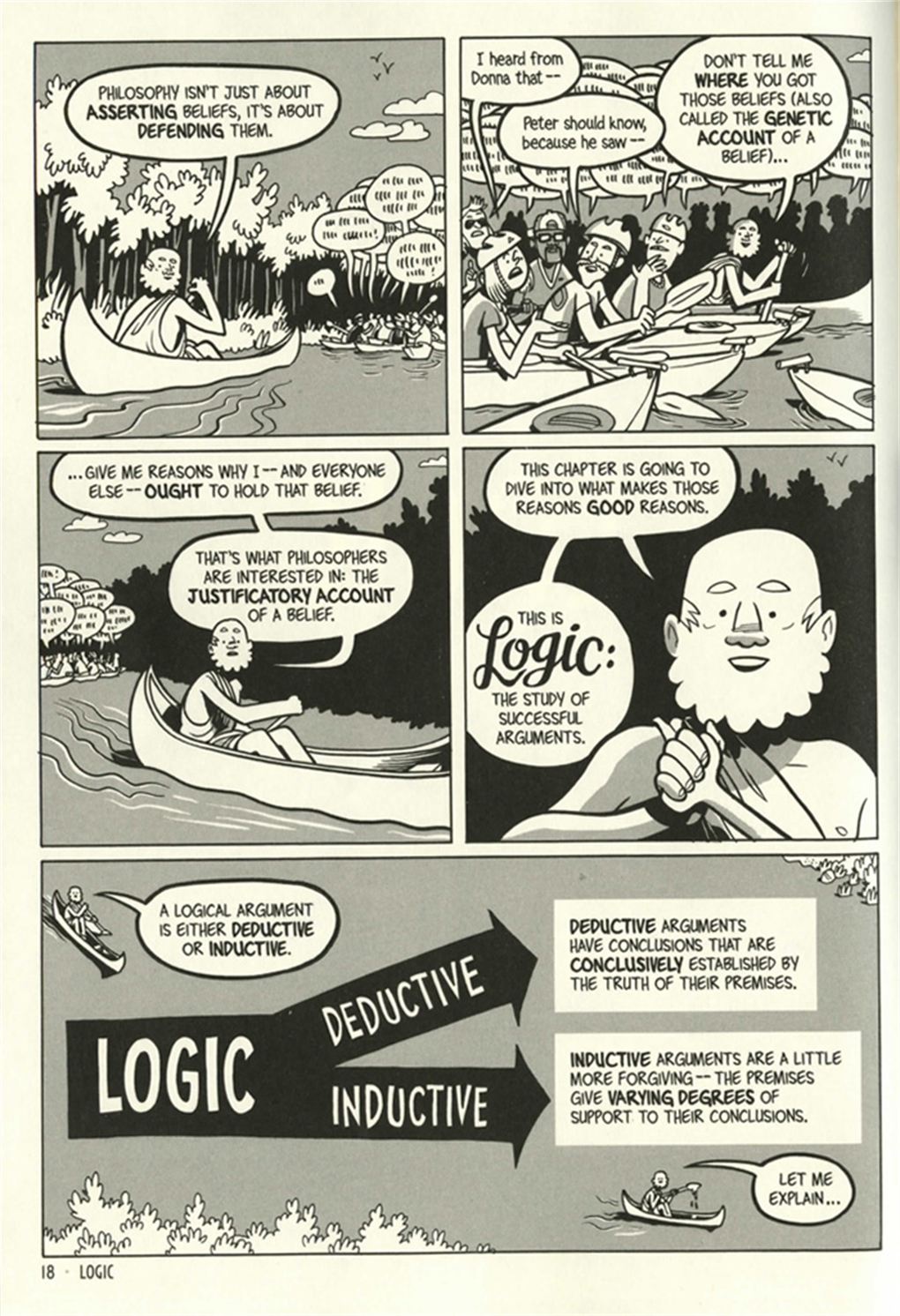 On one other occasion, I was taking a class probably in Junior High when they distributed a black and white comic with heroes battling the evils of inflation and other economic concepts. Sadly, the details are sketchy in my mind, but I do remember the discussion of supply and demand using commodities from a tropical island represented by poi and sushi. If this rings a bell for anyone out there, please let me know. I'd love to rediscover it.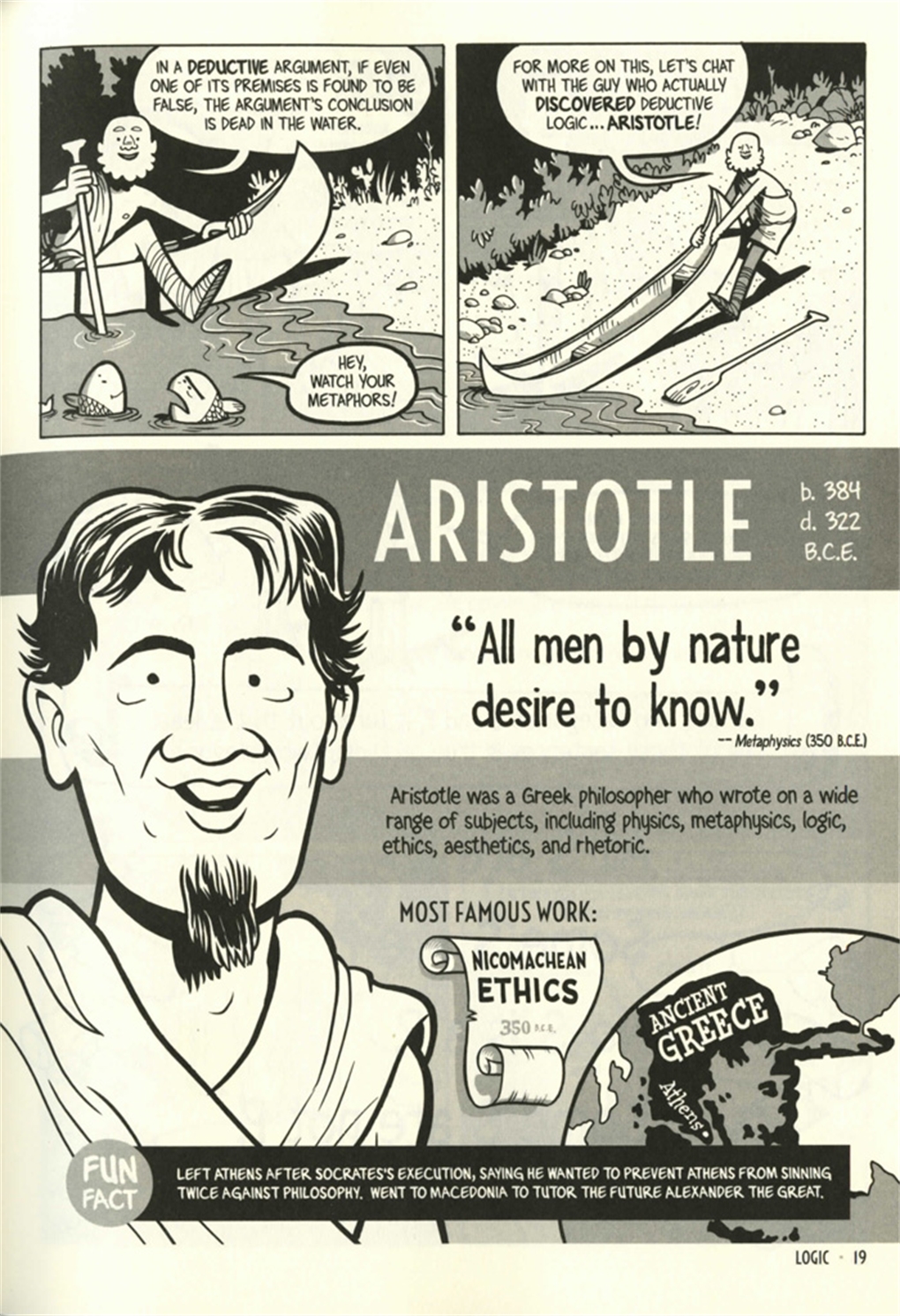 Meanwhile, I had the opportunity to read a brand-spanking new book by Michael F. Patton and Kevin Cannon titled The Cartoon Introduction to Philosophy. One thing that crossed my mind while I was perusing it was the notion that comic book reading is for dunderheads. I am highly biased, of course, but I contend that my love of the written word and the advanced vocabulary I enjoyed throughout my public school years can be directly attributed to my comic book reading. Getting back to the point, I must say, it's a great little book, though "little" might be a misnomer. Rather than comic-size, this fully illustrated tome weighs in at 167 pages including the bibliography and handy glossary.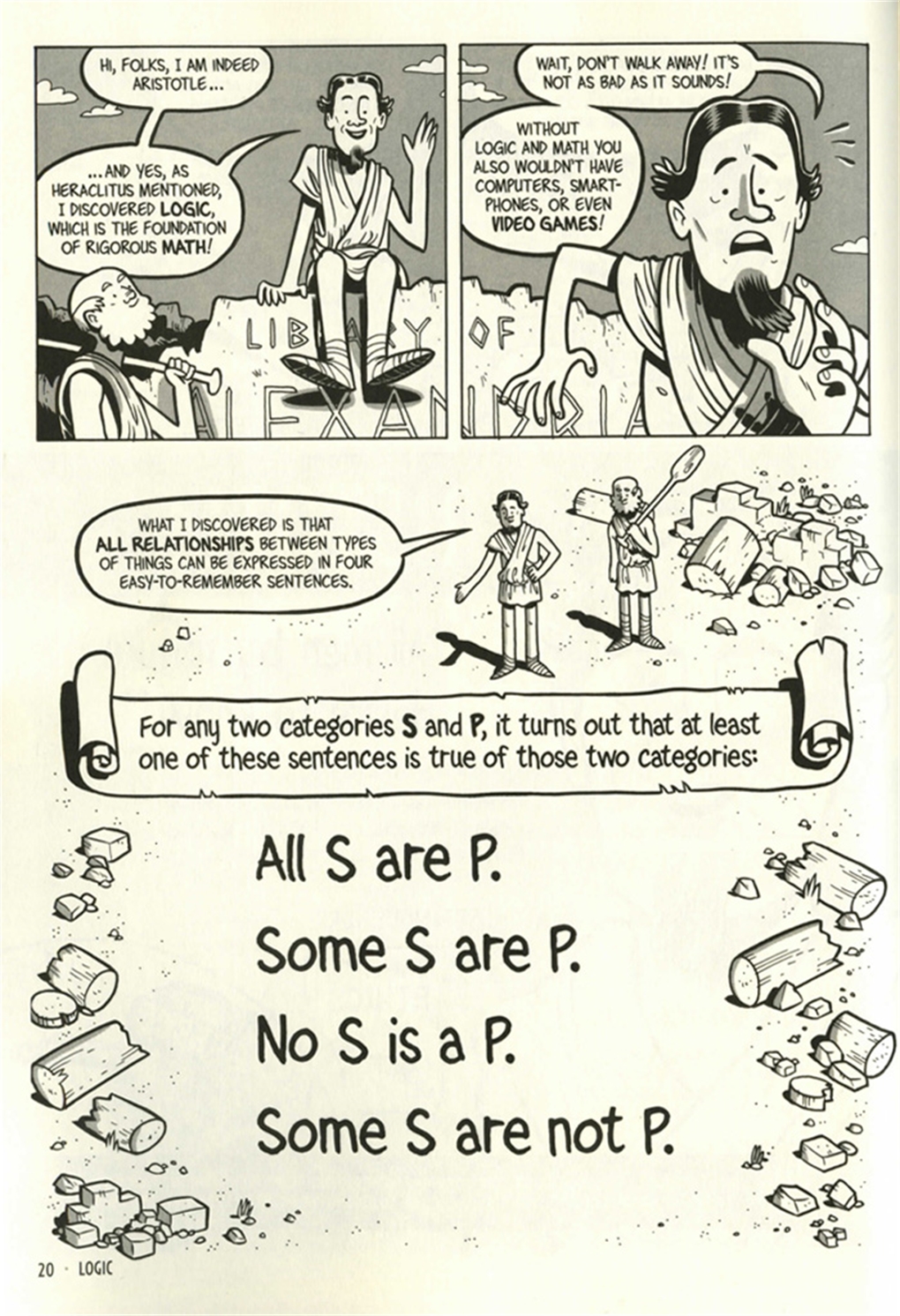 All pages are black and white and our hero/narrator is Heraclitus, who describes himself as being "one of about 20 early philosophers called the Pre-Socratics, whose ideas paved the way for what we know as Western Philosophy." Heraclitus then proceeds to take the reader on a metaphorical journey on the "River of Philosophy" that wind through six fundamental concepts and along the way interacts with the giants and lesser knowns that helped create the building blocks of this field of study.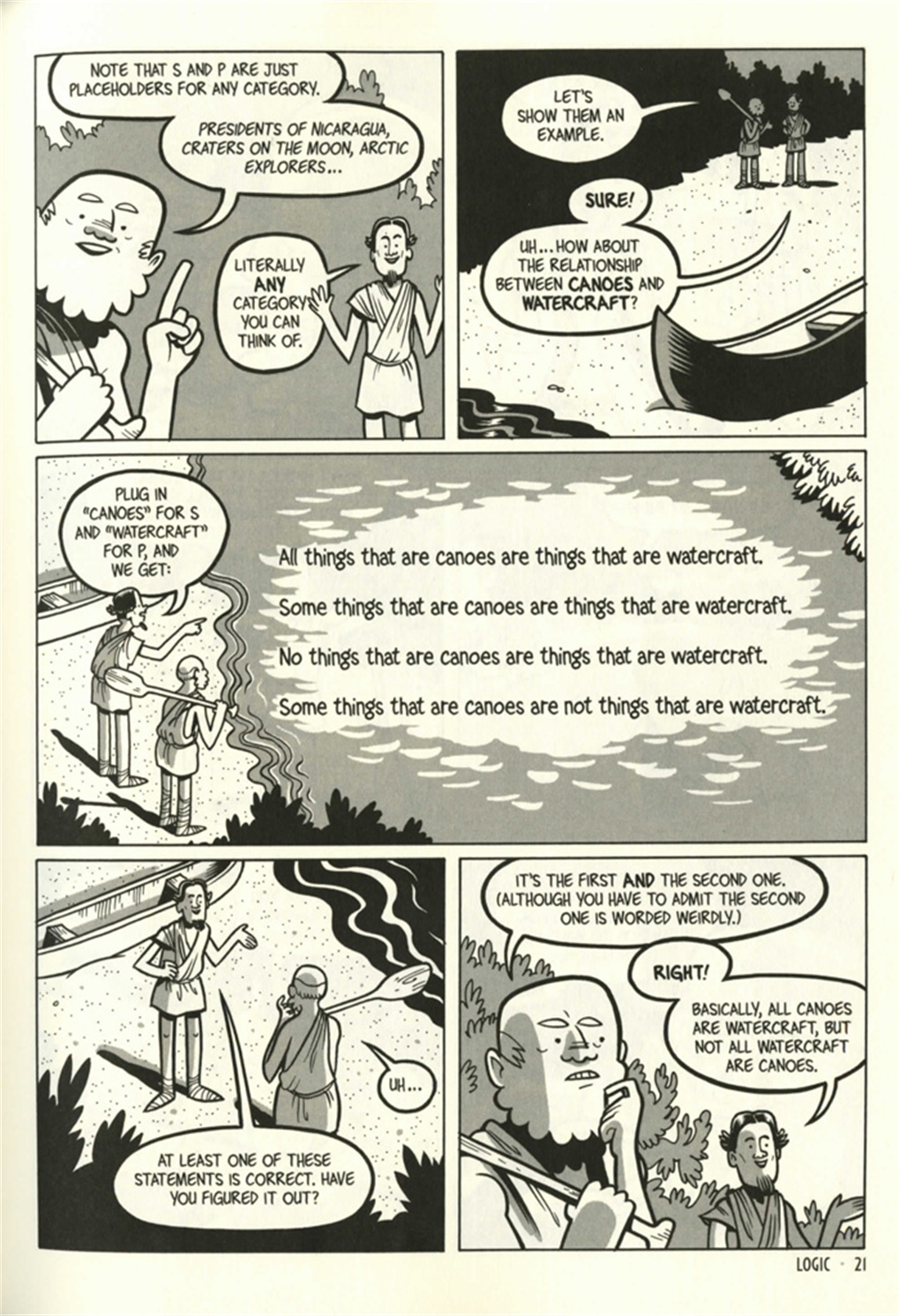 Each chapter represents those 6 concepts, which are Logic; Perception; Minds; Free Will; God and Ethics. Within each chapter, Heraclitus runs across the thinkers/philosophers who delved into each subject and in a few cases overlapped. Some of those names will be familiar while others may not. Included in the roster are representatives of the major time periods consisting of ancient; medieval; early modern; 19th century and 20th century. The characters encountered include Socrates; Aristotle; Thomas Aquinas; John Locke; David Hume; Jeremy Bentham; Charles Darwin and David Chalmers, with several others.
Brief biographies of each philosopher are included and as Heraclitus journeys down the river, he interacts with each individual, sharing their viewpoints and occasionally offering his rebuttals.
While I find the field fascinating, others may see it as dry as dust, but this book injects plenty of humor through exploitation of the medium for sight gags and verbal repartee that make it entertaining reading that (gasp!) helps the reader to learn about the men and concepts that make up the study of philosophy.
Even when our guide is temporarily grounded at certain points, he continues to hold on to his oar, providing both a sight gag and the subtle reminder that we are continuing together on this journey.
I'm one of these readers that are pretty omnivorous in his reading tastes, but if something doesn't grab me, I'm just as likely to set something down and not come back to it as my desk and bedside are perpetually crammed with material to read. I'm pleased to report that this book held my interest and I burned though it in just a few days of casual reading. For something that can hold some typically weighty content, Patton and Cannon's Cartoon Introduction to Philosophy offers a brisk-paced reading experience that obviously provides a high level overview, but gets the points across in a way that is both fun and educational and genuinely makes you think. It should be a boon in the classroom and for anyone with an interest in the material.