Next summer, the "Avengers" may cinch the tag as 'biggest superhero film ever.' Yet, akin to his duplicitous villain, no one saw Tom Hiddleston's 'Loki' as the glitter amongst the ensemble gold.
With a panel packing stars Chris Evans ("Captain America"), Clark Gregg ("Iron Man 2"), Cobie Smulders ("How I Met Your Mother"), Mark Ruffalo ("The Kids Are All Right"), and Marvel Studios head Kevin Feige, it was "Thor" villain, Hiddleston, who stole the spotlight from Earth's Mightiest Heroes at this year's New York Comic Con.
That doesn't mean Loki — whose final moment in "Thor" rattled from a diminishing plunge to manipulation of the Cosmic Cube – will be all smiles. "Never got a day in jeans and a t-shirt," chimed Hiddleston, when asked who had the hardest costume to get in. "I was mostly in leather and metal because that's how we like it in Asgard. Everybody's got daddy issues."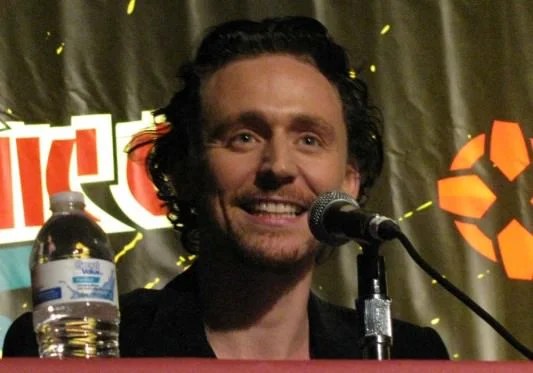 Though Evans claims to love his new "Ultimates"-influenced attire despite the improbability of frequent restroom stops; Ruffalo pleasures in tackling the "'Hamlet' of superhero roles" with the current CGI-powered Hulk; and Gregg fully-embraces the now cult following of S.H.I.E.L.D. operative Agent Coulson; it's Hiddleston who appeared the most comic-studied of the bunch.
And there may be future elements of Loki taking over several body embodiments, too.
"I [researched] lots of the Stan Lee/Jack Kirby stuff, [especially when] Loki turns a whole street of cars in New York into ice cream." Hiddleston also reflected on other Loki transformations within Norse mythology (i.e. a horse), but wasn't afraid to touch humor when handing writer J. Michael Straczynzski credit for several of his villain's future machinations. "My favorite body that Loki chooses to come back in is Sif. There will definitely be a deeper side to Loki [in Avengers]."
Yet, despite Hiddleston claiming to have pushed himself for hours and hours of treacherous self discovery, it was easy to see the fun side, as well, with the cast of "Avengers" becoming fast friends. The panel even went down Hellicarrier-style when Evans shot Gregg a text with the ever powerful slogan: Assemble. "That was a fun night," Hiddleston attempted to recall, as Evans quipped, "How do you even remember?"
But even Loki wouldn't forget a night that saw Cap and his broad-shouldered brother compare biceps, and Black Widow's sensual dance moves that merely left everyone "Romanov'd."
Other Avengers notes from New York:
-Keeping in line with the previous Marvel films, Fiege says "Avengers" will feature an after-credit snippet. "It's a nice tradition…and I like traditions."
-Despite having co-starred alongside Dwayne "The Rock" Johnson in "Walking Tall," Smulders never felt more intimidated in her career than working alongside the other Avengers. Her Maria Hill, of course, was most excited when portrayed by director and good friend, Josh Whedon.
-Ruffalo will be the first Bruce Banner to also act as The Hulk monster himself. Previous Bruce Banners, Eric Bana and Ed Norton, gave way to CGI, as TV's "The Incredible Hulk" Banner, Bill Bixby, stepped aside for Lou Ferrigno.
-According to Feige, Shane Black's "Iron Man 3" will be 'Phase 2' of Marvel's Avengers film project, and it seems imminent that cosmic heroes "Inhumans" and "Guardians of the Galaxy" deem worthy of those plans.
-There were several audience questions for Hiddleston — particularly from females — that the "Avengers" NYCC panel turned more, "The Loki Hour."