Sometimes great comics get lost to history for all the wrong reasons. They're almost too unique to be remembered well, not conforming with the standard histories and living on in the minds of those who remember the comic; a lost legend, spoken about in whispers or knowing nods by the cognoscenti, waiting to be brought back to life.
Guy Colwell's brilliant Inner City Romance is such a comic. It's an intense, often sexually explicit and darkly violent comic that tells stories of ordinary life in a way that's neither Pekaresque nor picaresque. At times it feels like a graphic documentary of inner city life; at times a startling flight of dark imagination; at times a brilliant character study of people who have been forgotten or ignored by the larger mainstream society.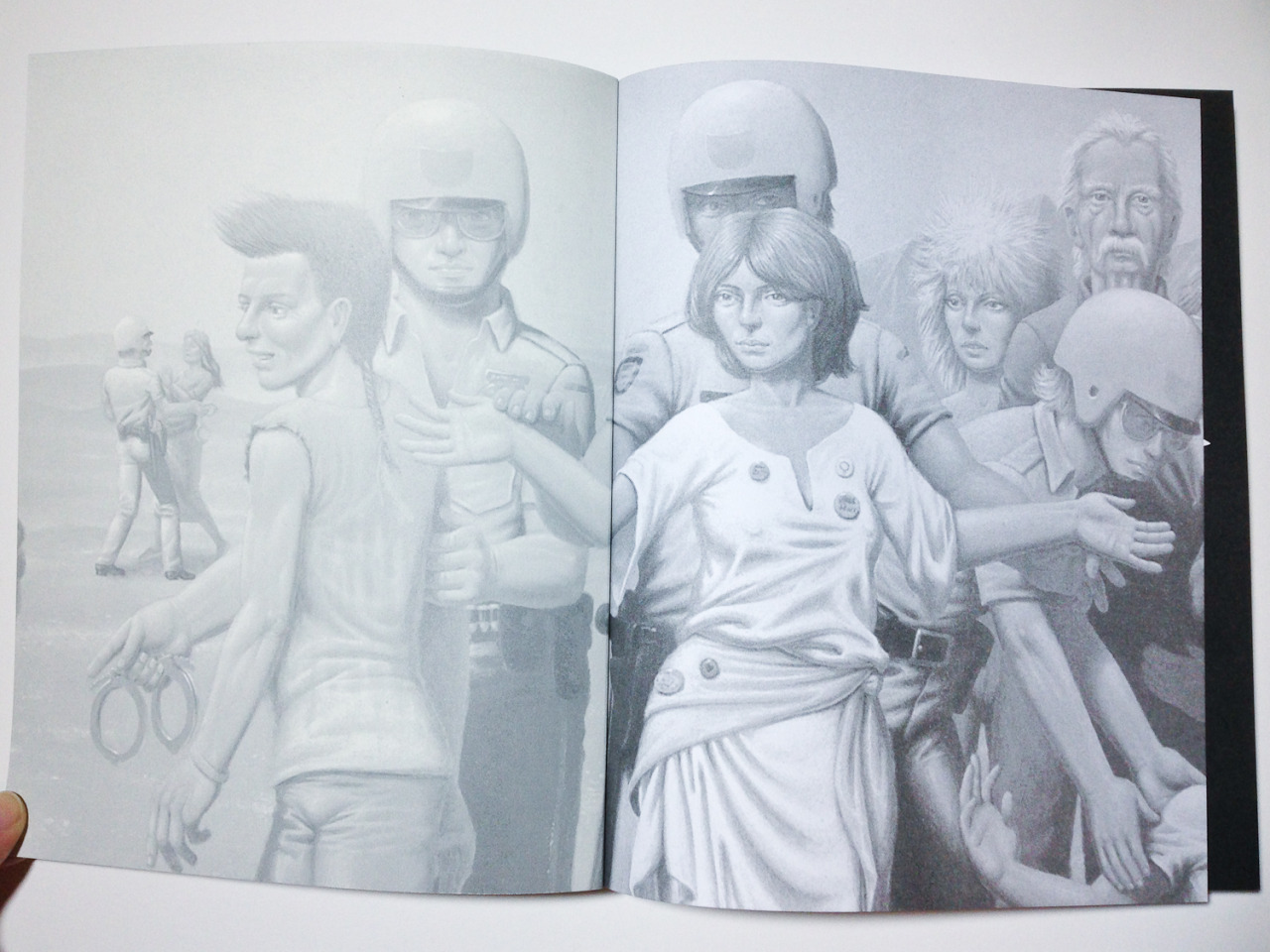 Guy Colwell wrote and drew only five issues of this series between 1972 and 1978. Recently out of prison and appalled by the state of the world around him, Colwell turned to art in order to express his feelings about the world around him. He painted, and delivered some gorgeously real paintings that told stories about the human struggle to survive in an uncaring world. In fact, Colwell saw himself more as a painter than cartoonist. Cartooning was something he dabbled in, but the paintings were his means for reflecting and helping to transform his society.
Thankfully, Fantagraphics Books has released a collection of the entire run of Inner City Romance, edited and curated by Patrick Rosenkranz (the acclaimed biographer and historian of classic comix) and this new book is a must-buy. As always with Rosenkranz, biographical details are copious and scrupulous, with well chosen anecdotes and stories that give readers a feel for Colwell as a man driven by his own very strong passions to create art that is confrontational and unforgiving, portraits of the types of people that the media often forgets.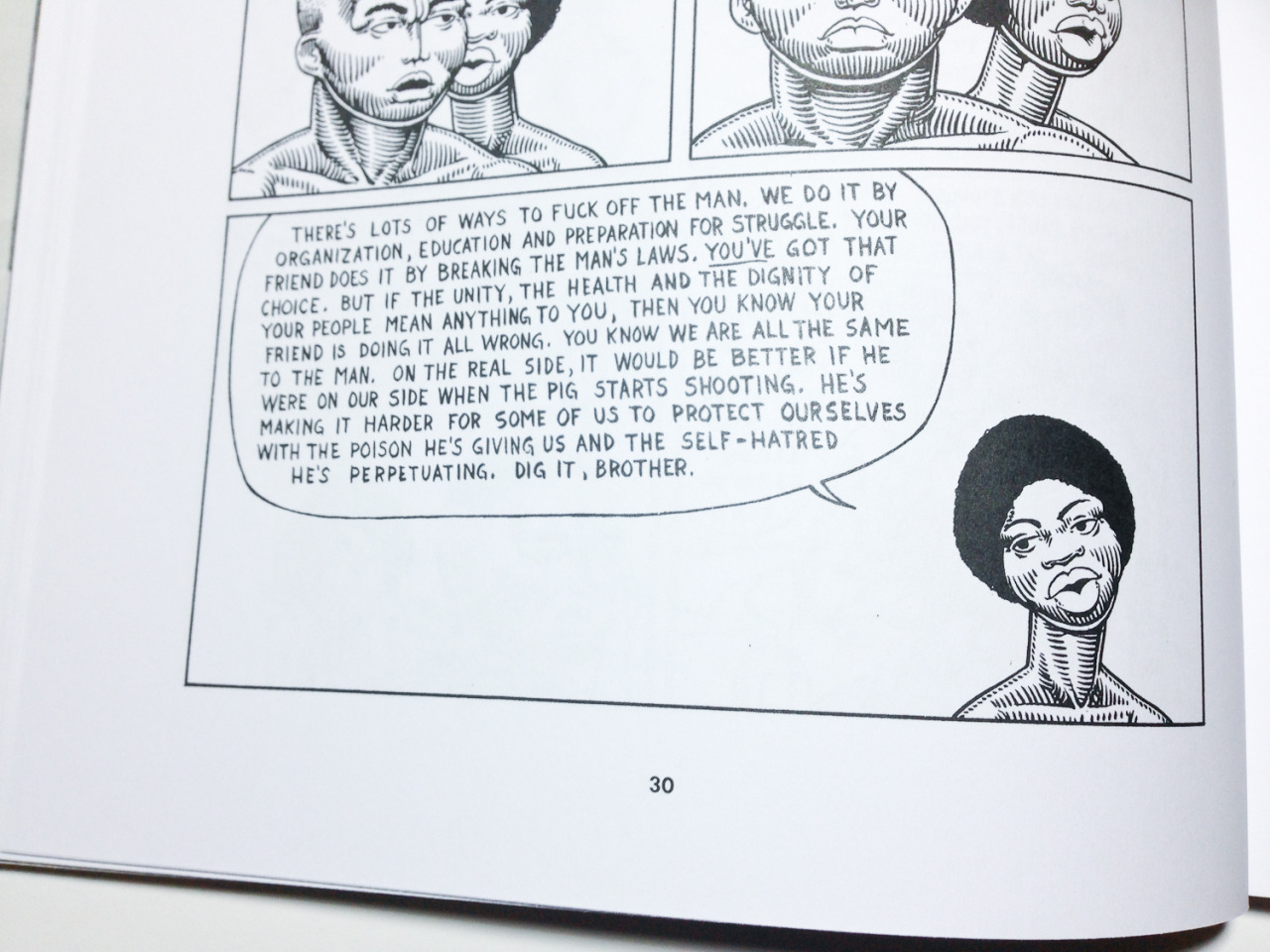 "Choices", the story that ran in Inner City #1 and that leads off the book, is a good example of Colwell's approach. As the story begins, three men are released from prison, or (as shown in giant letters on the building) the Joint. We first see the men shown from behind naked and weak, a sign of their day-to-day life in the Joint and symbolic of the world that they're leaving behind. As they gather their personal items and pass, in silhouette, out of the prison gates, the men head into a waiting car and towards San Francisco. The trio pass a joint around as they drive, talk about all the pussy the will get, celebrate their freedom.
In that early moment Colwell sends a signal to the reader about what he or she will find in this comic. With his rough, angular style and documentary-style approach to characters, we can see that things will be naturalistic and humanizing. Indeed, as the story moves on and we get explicit heroin usage and explicit sex, incredibly surreal headtrips, talk of revolution and even more sex, the story rumbles and tumbles along, following its own internal and compelling story flow, giving the reader an experience that is unique in my experience in comics.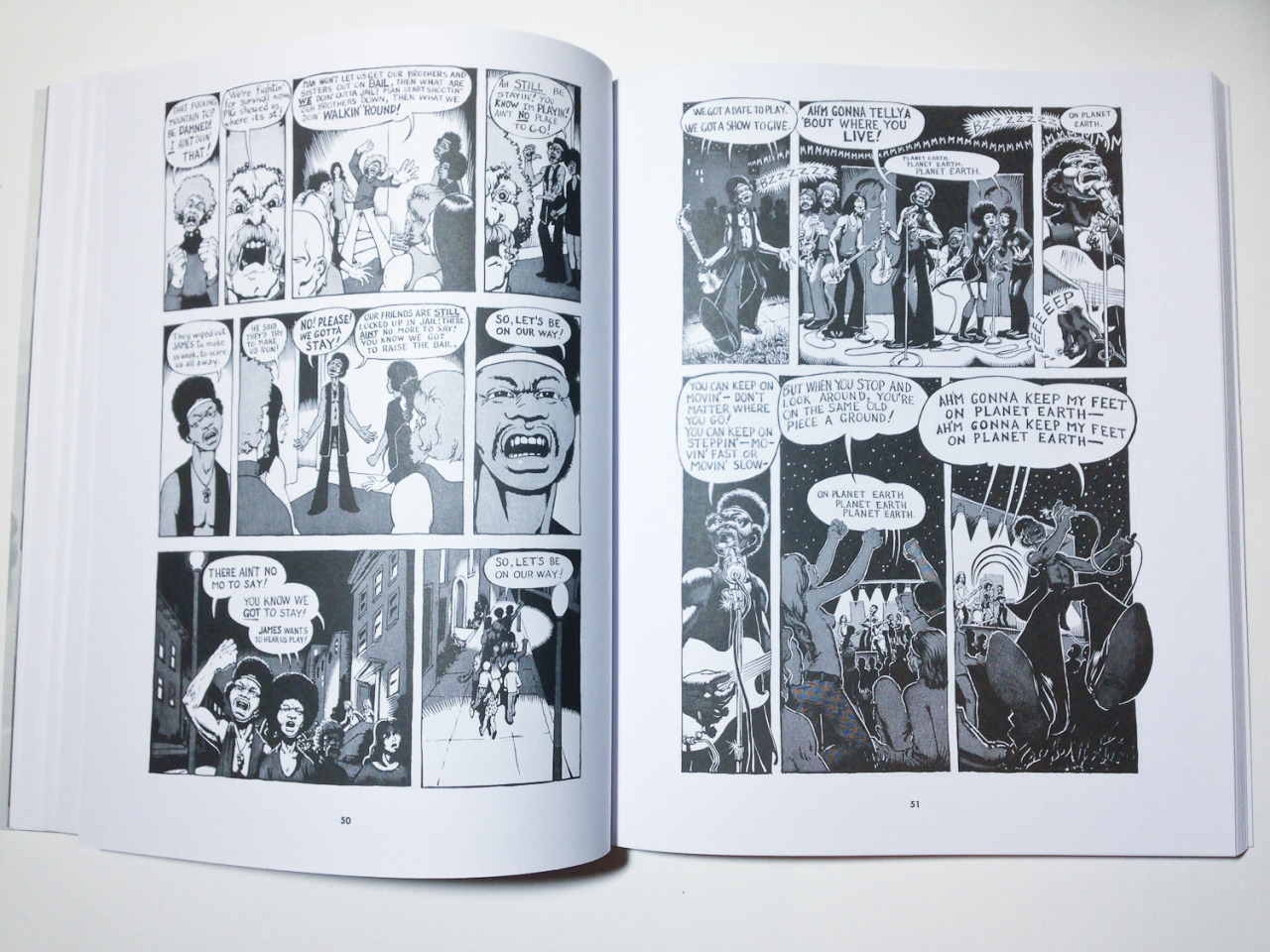 That's one of the most striking aspects of Inner City Romance: the sense that creator Colwell is following his own muse to create tableaux that are important and meaningful to him. He doesn't concede to tell ordinary stories that follow standard storytelling patterns; instead, his pieces follow Colwell's own internal compass; as in the story of a rock concert that is broken up by police that is impressionistic and bold, with images that forcefully confront readers with events as they tumble out of control from revolutionary event to police crackdown. As we page through the story, readers are essentially asked to keep up and follow along. The only real constant is the unexpected moments of true humanity.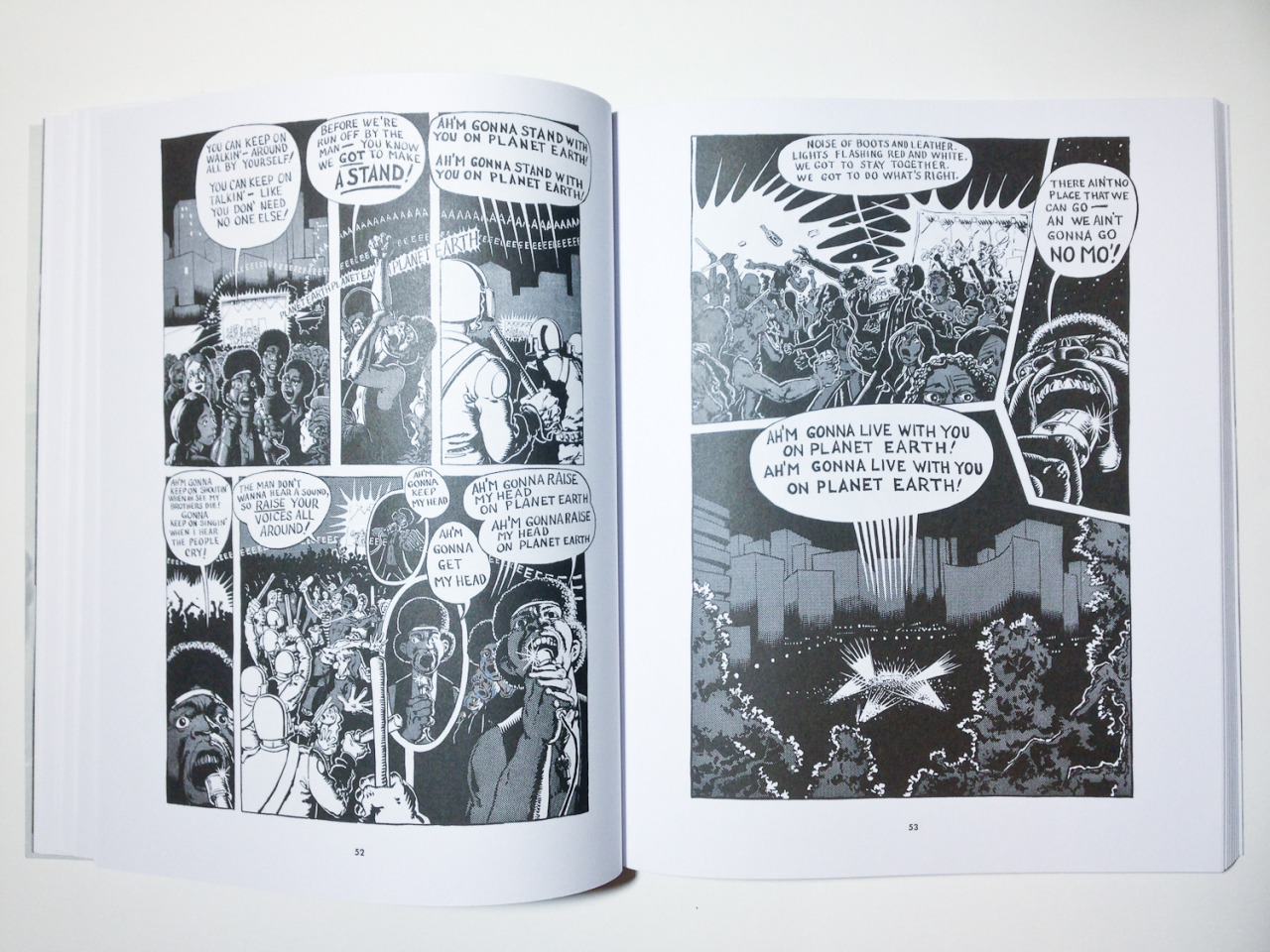 "Ramps", the story from 1977's Inner City Romance #4, shows Colwell at his confrontational, social-realist best. This issue tells the story of life at a housing project and does a brilliant job of presenting the grim and complicated reality of life there. When a teenage skateboarder, high on drugs, falls off a high ramp and kills himself (in a moment of shocking, surreal beauty) , we are introduced to a fascinating range of people, experiences and perspectives on the horrific events. It's more impressionistic than documentary, and the events of the story flow along in a way that confronts rather than assuages the reader.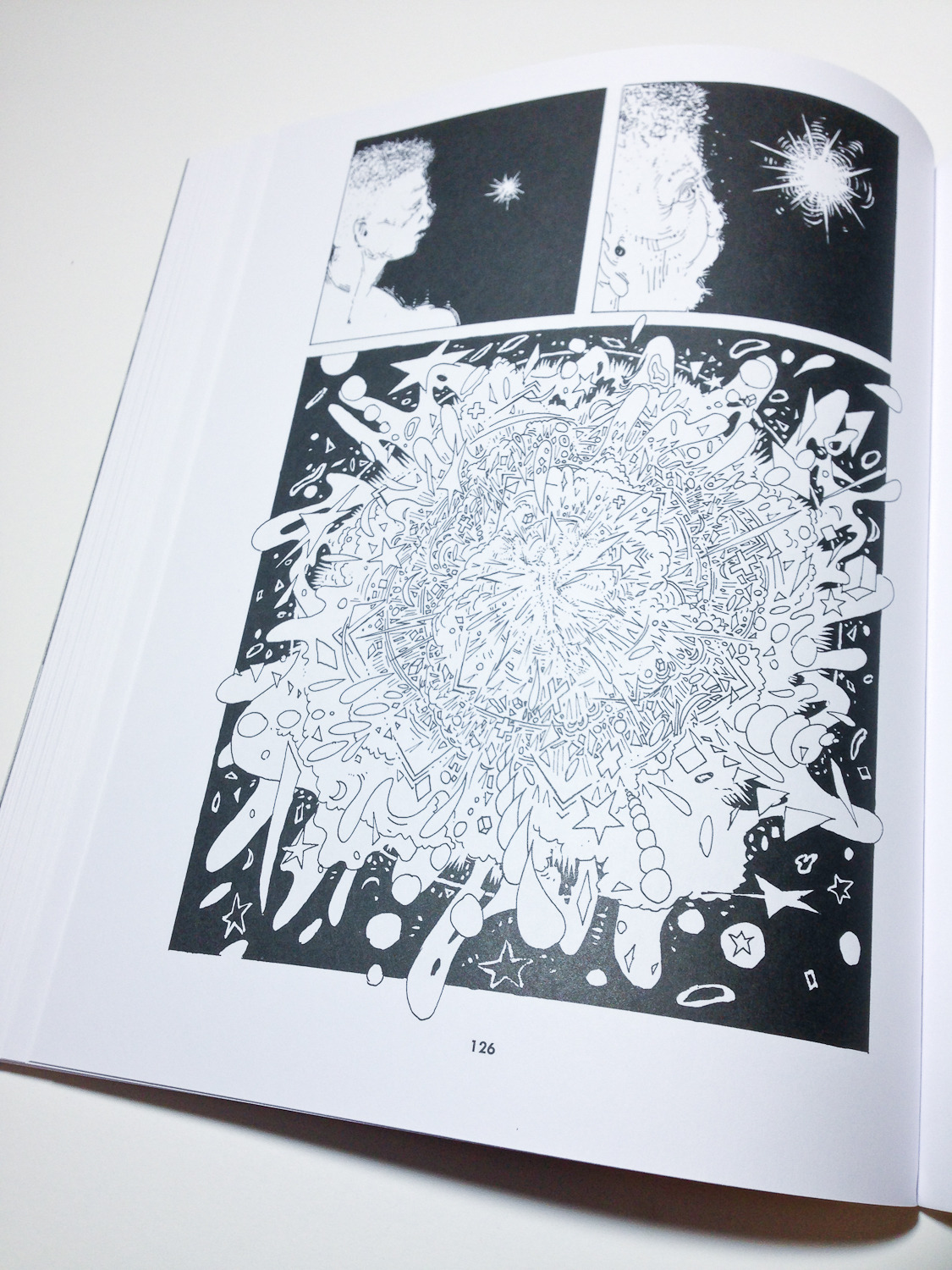 In that way, this story is a bit of a microcosm for this entire book. Earthy, smart, passionate, intelligent and endlessly surprising, Inner City Romance is a true comics classic. Thank goodness it's no longer a lost classic.