Singles Going Steady is Comics Bulletin's weekly single issue review roundup. This week, emotions run hot for both readers and characters in a varied slate of books.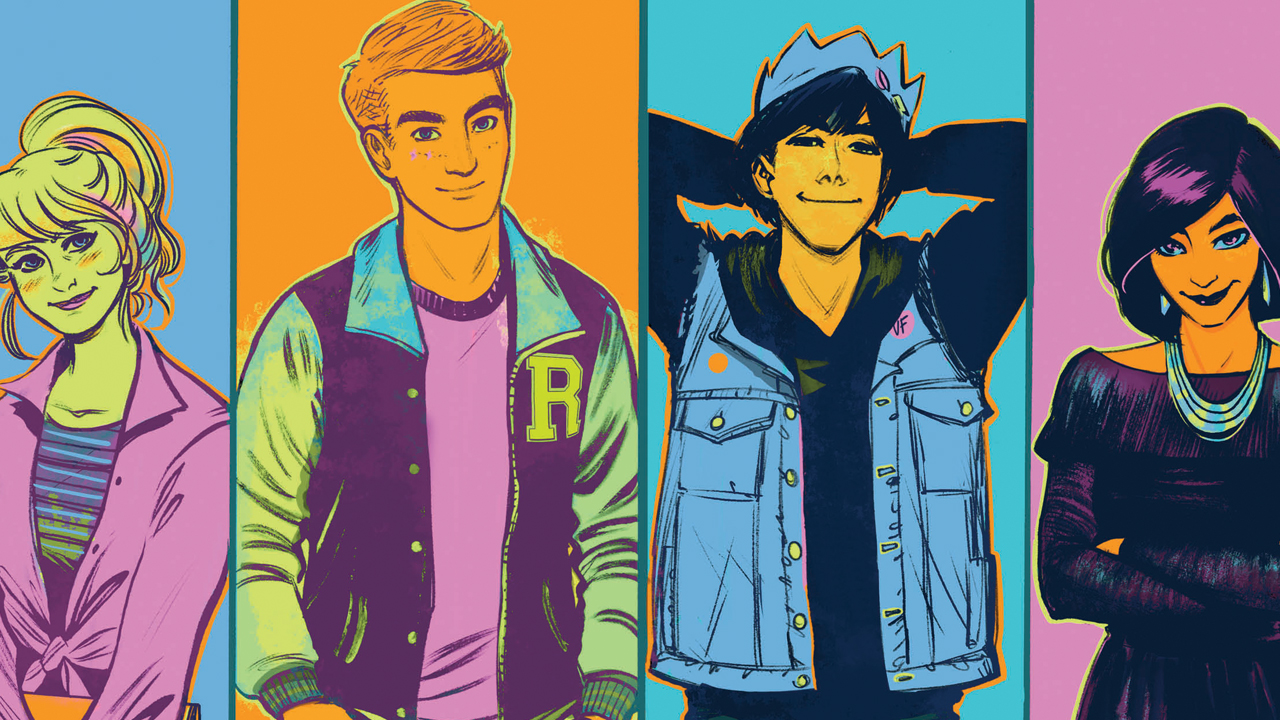 Archie #704
Archie Comics
(w) Nick Spencer (a) Sandy Jarrell (c) Matt Herms
Despite all the fanfare that came with the "Archie Forever" marketing, the flagship title has been spinning its wheels since relaunching. Nick Spencer's first issue was a welcome shake-up to the Archie-verse, but very little progress has been made regarding plot progression. To an extent, that's part of Archie's appeal, as the title's teenage drama is often recycled and updated for modern readers. But after several issues where virtually nothing happens, Archie #704 moves at frenetic pace. While generally good, the story does rush to conclude in order to set up the next arc – "Archie and Sabrina." Spencer's script is full of humor, drama, and genuine suspense.  It pairs perfectly with the art by Sandy Jarrell and Matt Herms, who manage to successfully blend realism with the supernatural in a peaceful suburban setting.
---
Excellence #1
Image Comics | Skybound
(w) Brandon Thomas (a) Khary Randolph (c) Emilio Lopez
There are certain expectations that come from naming your book "Excellence." Some are unrealistic (personally, I was hoping for some Bill & Ted references), while others are reasonable, such as being simply a good read. It's a low bar, but it's important, and Excellence #1 from Brandon Thomas and Khary Randolph manage to clear it with ease. Like most modern Image series, Excellence has the tall order of introducing a whole new world, including characters and "rules," within its first issue. Thomas and Randolph greet readers with a hardened, magical world anchored by a very real father/son dynamic. The stage is now set for the creators to take this book in several interesting directions after a well written and great looking first effort.
---
Friendly Neighborhood Spider-Man #6
Marvel Entertainment
(w) Tom Taylor (a) Juan Cabal (c) Nolan Woodard & Federico Blee
In this one issue, Tom Taylor and Juan Cabal capture virtually everything that is great about Spider-Man. In addition, they introduce readers to Spider-Bite, who joins the long comics tradition of kid sidekicks working alongside established heroes. As he has done throughout the majority of his career, Taylor expertly uses the limitations of the single-issue format to great effect. Though an unfortunate situation for one of the book's characters is telegraphed throughout the story, the emotional punch of Taylor script and Cabal's art are just as effective when the big reveal is ultimately made. Between this series, Amazing Spider-Man, and Spider-Man: Life Story, there might be no better time to be a fan of Marvel's webslinger.
---
Wonder Woman #70
DC Comics
(w) G. Willow Wilson (a) Xermanico (c) Romulo Fajardo Jr.
"Love is a Battlefield" continues the character-driven narrative of G. Willow Wilson's Wonder Woman run. With love and desire unchecked, Diana and Steve Trevor confront the harsh truths of their relationship, which is a great mirror to the challenging and difficult conversations that couples in serious relationships must face. What makes this arc particularly interesting is that there is no physical antagonist for Wonder Woman and her supporting cast. The challenge they face is the power of raw emotion, which means there must be a solution other than punching. It's a great change of pace for a superhero comic, forcing Wilson and artist Xermanico to push the boundaries of the genre. Speaking of Xermanico, their art and the colors by Romulo Fajardo Jr. are possibly the best this book has seen since Nicola Scott and Liam Sharp were the alternating art team. Poignant and with real stakes, Wonder Woman #70 is simply fantastic