Team-Up Review: 'Secret Wars #5' is Bomb. Bomb. Bomb.
Jamil Scalese: As the summer languishes we've been mired in a war so secret it forgot it was happening.
The whole month of July elapsed without an issue of Secret Wars. Delays are no rare thing in comics but considering how coordinated these events are, and the recent pattern of biweekly releases, it's a little peculiar that Esad Ribic didn't have a lot of this turned in months ago.
Considering the gap maybe the expositional nature of the fifth issue helps… Or does it? "Be careful what you wish for" manifests itself in paper and ink form as Jonathan Hickman lifts the curtain to reveal the origins of Battleworld. For readers of his Avengers epic this has tremendous payoff, but for someone like me that just dabbled, or someone who didn't read it all, it's a lot of "blah blah blah" with some "huh?" and a little"wha?".
OK, I'm being facetious, I like the ideas here. Molecule Man has enjoyed a majestic and odd narrative career and this is a madcap cap to it all. We get definitive answers on the identity of the Beyonders (ambivalent universe creators without gericurls) and their reason for destroying everything (they wanted to) and their means (Molecule Man).  Created as a bomb ubiquitous throughout the multiverse Owen Reece decides he doesn't want to be the enactor of apocalypse and teamed with Dr. Doom to kill his alternate selves in an attempt cushion the impact of the Beyonders' big un-bang. (Whew.) Then he and Victor and Dr. Strange created a bunch more "me's" to throw at the Beyonders at the last possible second.
The story is fine, its some great next-level sci-fi stuff, a jolt that super mainstream comics has needed for awhile now, but I felt the framing sequence was pretty sorry. Doom has never visited Molecule Man to talk things out before? C'mon now.
Shawn Hill: And he keeps forgetting to bring a snack?! C'mon, Victor, a grilled cheese, a ring ding, something man! The guy is keeping your fantasy world going while hanging upside down, give him a break or two!
That Doom feels he has to threaten even Valeria to make sure she behaves is a sign of his persistent self-destructive flaws. Of course he loses it when Reed shows up, of course he over-reacts when Stephen doesn't play along. While it seems weird that the only worlds that survive Beyonder-pocalypse are those with super-heroic leaders (makes the whole exercise so very self-reflective), it also keeps the story mythological and iconic. Everyone has been elevated to realm of Asgard in this story, ironically, as the Thors are more akin to a medieval army or mundane police force than they're used to, doing most of their work in a variety of lesser Midgards.
Hickman's giant scale can be quite obscure to me, though this one is mostly making sense. It's just such a completely over-the-top intricate design, it makes DC's 1st Crisis (with all it's god-like pantheon) look downright lazy in comparison. Doom and Steven and Owen created a multi-faceted gem of a universe that only survives at all if everyone follows their orders 100% or more. No way that's going to blow up all over everyone, except when Doom himself starts stuttering.
Jamil: Secret Wars makes for a great karmic response to the Fantastic Four movie, a fierce reminder at how cool and charismatic the characters can be. I'm loving Doom in this, and the small moments with Valeria and Franklin are hopefully indicators of what's to come.
I had problems with the issue's structure, the two long scenes, one looking back and one forward, because it feels a little too much like Secret Wars #3. The lack of an action piece subtracts from the whole package. I suppose there is more than one way to build an event, Original Sin was the most recent revolutionizer with its B-team and the unleashing of Deodato, but I do like my punching and kicking, especially when there are so many fists and feet available to dispense justice (or mayhem).
Still, the writing is good and the ideas are better. Where the product falls short is in the pencils. I will not speculate how Ribic works or if he was truly feeling a deadline, but the rendering is sparse and uninspired, too much so for a mainline series like Secret Wars. Now I do want to stress, his linework is in no way sloppy; his figure drawing and layouts are pretty much on point, even excellent. However, everything from the Molecule Man scene until the end is very limited in terms of background and landscape. The closing sequence is marred a bit by the lack of anything but heads set against pallid shades. While I do like the final page… I have no clue what the hell Thanos is smiling about! Help me, Shawn!
Shawn: What does Thanos ever smile about? Death! And more death! I'm sure he sees plenty of death coming in this truncated apocalypse, and so far all of his challengers have been unworthy of his attention. Is Doom another poser god, to be shown up by Marvel's greatest Titan? I'm right with you on comparing this series to the FF movie misfire, too. This world made in Doom's image, where everyone (no matter their power level or function) is required to worship him, where he is acknowledged as the living god of all equation … that's Victor to the Nth degree. What did that sad whiny scientist in the film have to do with that?
And then when he becomes a kind of god at the end of the film, it's all hollow, because he's god of what now? Green slime pits? This one, at least, has a family, a castle, loyal subjects, countless communities, a police force, a power dynamo, and an errant vizier to protect/dominate/control. This one we can relate to and care about. He told Phoenix Scott what was what! Action-wise, yes, those two surviving ships of the old reality are taking quite awhile to get anything done, but I guess I look at it as a lot of the action taking place in the tie-in books, which are so numerous and rich with characters and events.
Jamil: What I find interesting about the tie-ins is the narrative distance they have to the core series. The autonomy is wonderful, the stories have no responsibility to anything but a loose idea that they're happening function within a larger world. But at the same time, of the comics I've been reading, few happenings relate directly into Secret Wars, and there is barely any connectivity between the tie-ins themselves.
Despite my problems with some technical elements of this issue I'm a fan of what's going on. Hickman lobbied and cajoled his multiyear Avengers odyssey into an event comic starring Dr. Doom. That's truly some god-level mastermind work right there.
Battleworld Tie Up!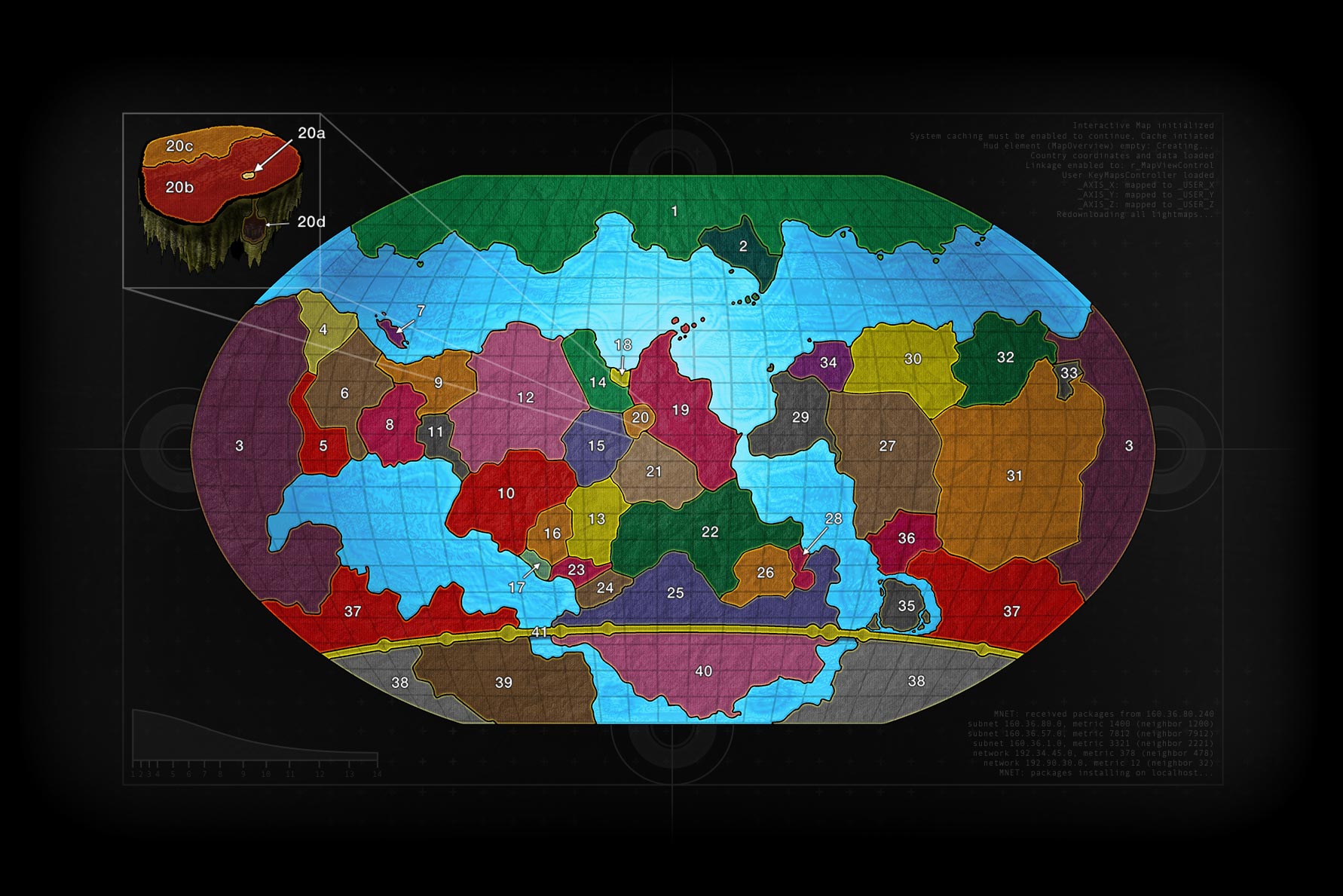 Jamil: I'm buried! With the chasmic divide between Secret Wars issues four and five an avalanche of tie-in series filled my July and early August. I commend Marvel's ambition, they released a lot of original(ish) material in conjunction with this gimmick. Now let's see if any of it was good.
Some dope first issues dropped. I was amazingly excited for 1872 #1 by Gerry Duggan and Nik Verella and more or less it did not disappoint. Old West fiction holds a special spot in my cold, dead heart and mixing it with Marvel makes it beat again for the first time in 10,000 years. Moral ambiguity, sly nods to continuity, clever melding of both genre's tropes; Everything in 1872 works like you'd think.
That's also true for Hail Hydra #1, a dystopian tale starring the 616er Nomad, son of Captain America. Rick Remender's unexpected swan song plays out like most of his joints do, abundant narration spinning into haunting self-reflection. Roland Boschi does the muscle work though, his effort on Winter Solider: The Bitter March was excellent and so far this is close.
I enjoyed the first two issues of Civil War a whole lot. Leinil Francis Lu hasn't really put together a consistent run of work lately, just a few event issues and one-shot types, so it's great to see him create a world again. Of all the series that borrow a title from previous events/crossovers this one is probably the most rank and file with the original concept. Two sides, Stark and Rogers, brought to their logical conclusions. The script by Charles Soule is tight, and artfully utilizes Marvel lore in really surprising, almost twisted, ways.
I should have expected the writing team of Bowers and Sims to do something weird and funky and X-Men '92 #2 was just that. A series of virtual reality simulations conducted by the Shadow King in Cassandra Nova' boldly subverts and celebrates fan-favorite characters whilst adding backstory to the Westchester territory. Scott Koblish keeps up all the way, even if things are just a little too unwieldy overall.
As I mention in the main review, this crossover doesn't crossover much, but I did notice a curious trend in three of the book that linked up with the final page of Secret Wars #5. In Marvel Zombies #2 (Si Spurrier; Kev Walker) it's shown that constant battalions of zombos bombarde the Shield. In Age of Ultron vs Marvel Zombies (James Robinson; Steve Pugh) the issue ends with the zombie hordes reaching an alliance with Ultron. Similarly, Red Skull #2 (Josh Williamson; Luca Pizzari)  pulls an X-Statix by killing nearly everyone from the first issue and centering its focus on an uneasy pact between Skull, a conflicted Magneto and the ruler of the New Xandar, Annihilus. Considering the end of this week's issue, Thanos stranded south of the Shield, are there moves being made to destroy the wall and unleash hell on the whole of Battleworld?
Shawn:
Funny you should mention that, Jamil, as Siege #2 is about multiple attempts to do just that. Whether it's from hordes of Zombies, alien insects or the Ultron infection (presented in epic splash pages by Fillipe Andrade), Agent Brand has taken over stemming the tide from a fallen Nick Fury, and an inept Kang isn't much help, though America (kicked out of A-Force for breaking Doom's laws) is fitting right in as a hell-raising protector.
Deadpool's Secret War #2 & 3 is sneaking towards some sort of weird time-twisty reveal, but first you have to get over seeing a healed Deadpool with a handsome mug and Redford-esque hair weaves. Definitely a child of the 80s, who maybe doesn't deserve the good karma he's been getting since whatever happened to his non-team!
A-Force #2 & 3 (despite being slammed by a clueless New Yorker editorial, which spent time complaining about the athletic battle suits of the heroines, and didn't even ponder the main question: why is Arcadia a place to corral most of Marvel's femmes? Did Doom want a harem of future brides?) continue as a beautiful showcase for She-Hulk, Dazzler and Medusa especially, with Jorge Molina's art reaching a Coipel level of sheen.
Thors #2 is surprising for how well it creates a police procedural (somebody's killing all the Jane Fosters in the Battleworld) with policeman who wear winged helms and have magic hammers rather than guns. Sprouse is certainly up to the task visually, and Jason Aaron is giving us a Marvel-ous version of Brubaker.
In Korvac Saga #3 Dan Abnett recaptures that 70s Starlin flair of the House of Ideas, while Otto Schmidt's art gives the old-school Guardians an Image-esque update. If only we could have seen Michael or Carina in their preppy jogging togs, even once!
MODOK Assassin #3 amuses because of how hard MODOK has to struggle to keep killing when all he wants to do is fall in love with Angela, who is impressed by the very ruthlessness she's distracting him from. Ah, young love.
Squadron Sinister #2 takes just as much delight in killing, but it's not as much fun, as this Squadron (who wiped the floor with their Supreme counterparts in the first issue) prove more than a match for the Fearsome Five and all the other baronies they're hellbent on annexing. It's just an execution parade. In a weird twist on the Crime Syndicate (who were made almost human in one of the stronger DC Conversion stories), these monstrous Non-Avengers are just evil creeps.
Ultimate End #4 is another depression fest, as The Ultimate versions plus their 616 counterparts continue to drive each other mad. Punisher (one of them, I don't know which) has decided the only answer is to kill everyone, while the two Tony Starks try to work together but have very different feelings about Nick Fury (who seems finally to be in over his head). Get outta there quick, Miles!
Jamil:
Battleworld #3 has an extremely groovy Wolverine story ("A Thousand Cuts" by Ivan Brandon and Aaron Conley) that I think any Logan fan should check out, just to see be reminded wonderful the character is, from gruff exterior to gooey core.  Similarly, there is an absolutely can't miss Silver Surfer short by James Stokoe in issue four of Battleworld. It's one of the looking best pieces that Marvel has published this summer. To balance that the other story in the issue, "Silver Surfer vs. Maestro", is a big ol' mess. Peter David's script and Daniel Valdez's art do not line up.
More high quality barbarian/dinosaur/monster comics from Planet Hulk  #3 & 4. This series is nearly over and it's not extremely eventful but the work is buoyed by Sam Humphries inspired, soulful dialogue. Marc Laming is having a bunch of fun drawing Devil Dinosaur on a rampage.
The Amazing Spider-Man: Renew Your Vows #2 & 3 is business as usual for both Dan Slott and Adam Kubert. If you like Peter Parker, get it. For readers like me there is touch of nostalgia of seeing the MJ and Pete pairing, a coupling as strong in my mind as Lois and Clark.
Mrs. Deadpool #2 & 3 saunters along without doing anything too impressive. Duggan lands a few gags, but most don't, and Salva Espin channels Ribic with great figure drawing on top of lackluster backgrounds.
I'm liking a lot of what Secret Wars, the series and the publishing event, offers. It's a big, goofy/grave mixtape of the Marvel Universe and most of the series have been somehow altogether continuity-obsessed, accessible and innovative. But, as with any form of fiction, a strong finish is vital. I'm curious how many of these series have awesome finales in them.