After a few slow weeks thanks to a couple major holidays, the comics industry is back on track with a bunch of new titles for readers to salivate over. There's a new Batman team, new #1's, series finales, and great continuing series.
Mighty Morphin' Power Rangers / Teenage Mutant Ninja Turtles #2 (BOOM! Studios | IDW Publishing)
(w) Ryan Parrot (a) Simone Di Meo
The story is a bit… out there. However, this book is worth picking up for Di Meo's artwork alone.
Tommy faces a shocking betrayal within the Foot Clan that puts him in the crosshairs of their leader – Shredder! But can the Rangers and Turtles put their differences aside before Shredder unleashes his ultimate weapon? No Rangers or Turtles fan can miss this shocking last page!
Batman #86 (DC Comics)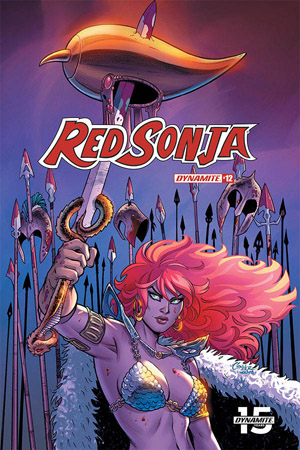 (w) James Tynion IV (a) Danny Miki
As someone who was lukewarm on King's run, I'm excited for a new start. Tynion has been killing it on Justice League Dark, as well as his titles over at BOOM! Studios. I'm excited to see what Danny Miki brings as an artist, having previously inked the second half of Greg Capullo's Batman run.
It's a new day in Gotham City, but not the same old Batman. With Bane vanquished and one of his longtime allies gone, Batman has to start picking up the pieces and stepping up his game. Batman has a new plan for Gotham City, but he's not the only one. Deathstroke has returned as well, under a mysterious new contract that could change everything.

Beginning a whole new chapter in the life of the Dark Knight, the epic art team of Tony S. Daniel and Danny Miki are joined by new series writer James Tynion IV!
Red Sonja #12 (Dynamite)
(w) Mark Russell (a) Mirko Colak
This Red Sonja run has been absolutely delightful, and there's no reason to expect anything less from this issue.
Know then, O Prince, that after two months of chasing Sonja The Red through the Hyrkanian steppes, Dragan and Sonja at last met in pitched battle. They fought, not for a bridge, as the great histories say, but for the future of the Hyborian Age. For what is a bridge, O Prince, but the choice of one realm over another?
The Clock #1 (Image Comics | Top Cow)
(w) Matt Hawkins (a) Colleen Doran (c) Bryan Valenza
No writer is more underrated when it comes to high concept sci-fi than Matt Hawkins, who's extensive research and knowledge makes each topic he tackles an immersive and engaging experience.
Within three weeks, hundreds of millions of healthy people worldwide contract various forms of aggressive cancer, and the proliferation, seemingly a viral outbreak, stumps the best scientific minds available. But after a leading cancer researcher loses his wife and watches his nine-year-old daughter begin to succumb to the same illness, he must race against the clock to end a global conspiracy that could propel the world straight into WWIII…or worse.
Pretty Deadly: The Rat #5 (Image Comics)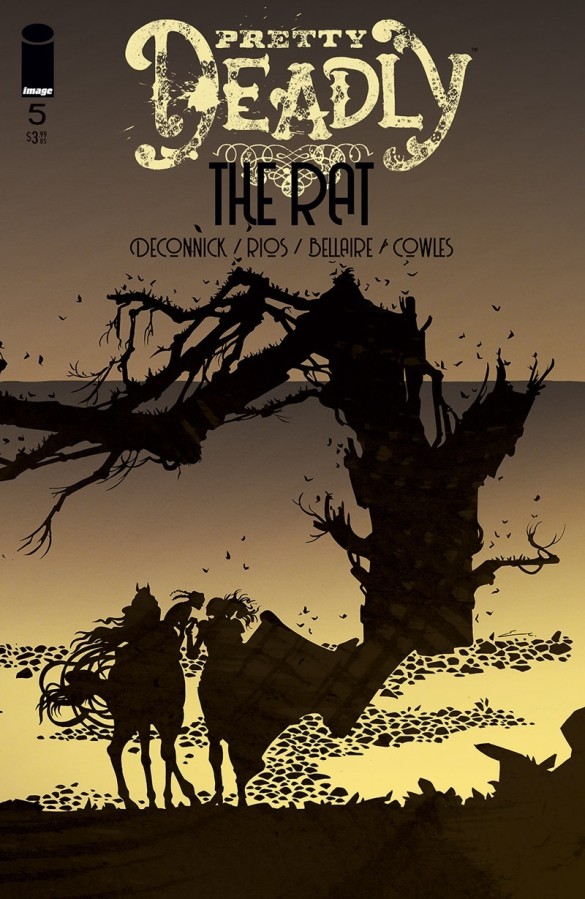 (w) Kelly Sue DeConnick (a) Emma Rios (c) Jordie Bellaire
The return of Pretty Deadly was one of the highlights of 2019. With the promise of more in the near future, 2020 is looking pretty damn good as well.
MINISERIES FINALE

Clara speaks.

The finale issue of "The Rat" story arc-set in the classic Golden Age of Hollywood-and the newest installment in the popular mythic fantasy series.

"The Rat" is the midway point in the PRETTY DEADLY series, with upcoming volumes including the fourth story arc, "The Butterfly," which will look backward to reveal Alice's origins, and the fifth story arc, which will push the series to its conclusion in the Great Depression.
The Amazing Spider-Man #37 (Marvel Comics)
(w) Nick Spencer (a) Ryan Ottley (c) Nathan Fairbairn
The current run on Amazing Spider-Man has been steady and enjoyable, doing very little to rock the boat – pretty much the polar opposite of the previous run. This should be a solid read.
There are too many problems in New York City and Spidey can't be in four places at once– unless he CAN?!

Peter's life is as complicated as ever but can science be the answer?

It's a new year and the buildup to "Last Remains" and much more starts here!
The Immortal Hulk #29 (Marvel Comics)
(w) Al Ewing (a) Joe Bennett
It's The Immortal Hulk. Read it.
Giant monsters have been unleashed in Phoenix, Arizona. The Roxxon Corporation is unavailable for comment.

The people need help. They need the crusading outlaw with a heart of gold they read about in the Herald. They need their secret hero.

Instead, they're getting the IMMORTAL HULK.
Star #1 (Marvel Comics)
(w) Kelly Thompson (a) Javier Pina with Filipe Andrade (c) Jesus Aburtov
Marvel's cosmic stories have never really grabbed me, but I'm willing to take a flyer on this. The publisher usually does a good job getting readers caught up. If they can make Star accessible to all readers in its first issue, they may have a hit on their hands.
BORN OF THE REALITY STONE, THE BREAKOUT CHARACTER FROM CAPTAIN MARVEL FLIES SOLO!

Ambitious reporter Ripley Ryan rocked New York City when she became the hero STAR, adored by everyone. But in truth she was Dr. Minerva's attempt at a Kree-human Super-Soldier. Desperate for the strength to control her own destiny, she tried to kill Captain Marvel — and failed. Ripley was left, defeated and powerless, in the Raft…or so she thought. The Reality Stone has found her, and now no prison can hold her. You thought you knew what the Infinity Stones were capable of. Think again.