This week is full of events. Marvel's Empyre gets rolling after a couple weeks of tie-in and lead-in issues. DC's Dark Nights: Death Metal has it's second issue hit. Meanwhile, one of Image's launch titles hits a significant milestone.
The Amazing Spider-Man #44 (Marvel)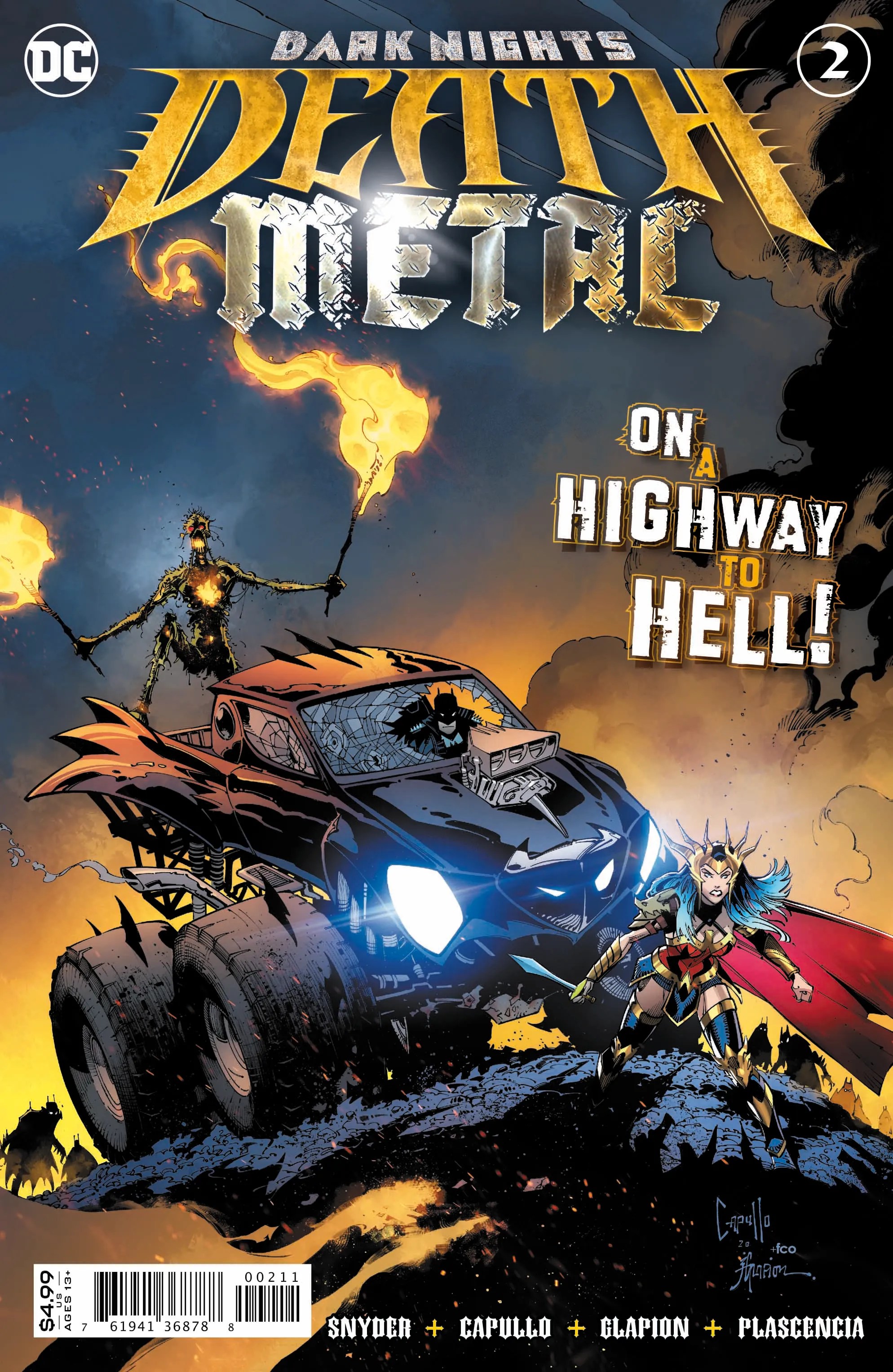 (w) Nick Spencer (a) Kim Jacinto, Bruno Oliveira (c) David Curiel
Nick Spencer's Amazing Spider-Man hasn't hit the highs of Spidey's other titles of late (Spectacular, Friendly Neighborhood, Life Story), but it has been a consistent and enjoyable title. There has been an underlying narrative that has on occasion popped up, but for the most part the title has focused more on smaller, standalone arcs. But with Issue #44, ASM looks to get the ball rolling by bringing back one of the hero's more personal villains. How this will play into Spencer's overall narrative remains to be seen. — Dan Gehen
SINS RISING, PRELUDE: "BEWARE THE RISING"
Kindred has big plans with the Sin-Eater, and none of it looks good for Spider-Man.

AMAZING SPIDER-MAN is going to explode this summer, and this is where we light the fuse.
Dark Nights: Death Metal #2 (DC Comics)
(w) Scott Snyder (a) Greg Capullo (i) Jonathan Glapion (c) FCO Plascencia (l) Tom Napolitano
I was a fan of DC Metal, yet the first issue of Dark Nights: Death Metal, did absolutely nothing for me. However, I may give this second issue a chance. — Jason Jeffords Jr
Get ready to scream! Wonder Woman roars across the horrifying Dark Multiverse landscape in the world's most demented monster truck, with Swamp Thing riding shotgun! The two arrive at the ghoulish cemetery base of Batman and his army of zombies, but can the remaining survivors of Perpetua's grand design stand each other long enough to form a plan and take back the planet? What's Lobo doing in space? Who is the Robin King? And when will the Darkest Knight appear? Don't miss the second chapter of the wildest ride in the DC Universe, from the epic team of writer Scott Snyder and artist Greg Capullo!
Empyre #1 (Marvel)
(w) Al Ewing, Dan Slott (a) Valerio Schiti (c) Marte Gracia
Marvel's big summer event (which will stretch into the fall and winter) has finally arrived. The synopsis of Empyre reads like a follow-up to the legendary "Kree-Skrull War" story, but given Marvel's recent history this should follow the example of War of the Realms and Absolute Carnage. Both of those were great, and I'd expect more of the same here. Dan Slott is a great "idea guy", so pairing him with Immortal Hulk's Al Ewing on writing duties is a genius move. — Dan Gehen 
The Kree and the Skrulls have united under a new emperor—and their war fleet is on a collision course for our world.

On the moon, the Avengers are ready to strike with the full power of Earth's Mightiest Heroes. Approaching from outer space, the Fantastic Four are seeking a diplomatic solution.

If the two teams can't work together to save the day, things can only get worse…
Giant-Size X-Men: Magneto #1 (Marvel)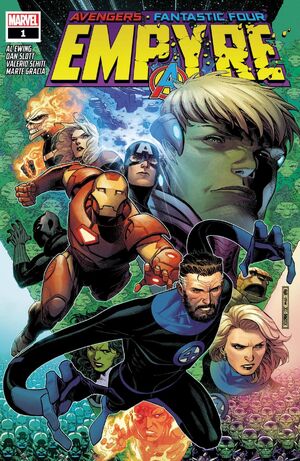 (w) Jonathan Hickman (a) Ramon K. Perez (c) David Curiel
It's been too damn long since we've had a chapter of Hickman's X-Men, and at this point I'll take anything I can get. Pairing a couple of Eisner winners for an issue that focuses on one of Marvel's greatest characters should make the wait worthwhile. — Dan Gehen
HICKMAN & PÉREZ MASTER MAGNETISM! Jonathan Hickman continues his one-shots showcasing some of Marvel's best artists! This time, he teams with RAMÓN K. PÉREZ (WOLVERINE AND THE X-MEN, ALL-NEW HAWKEYE) to bring a tale of Krakoan Ambassador and Master of Magnetism, Magneto! Krakoa may be only for mutants, but mutants still need to deal with the human world around them. Magneto has a plan for that.
Savage Dragon #250 (Image Comics)
(w/a) Erik Larsen
Every once in a while, I'll check out a random issue of Savage Dragon, and it's great to see Erik Larsen bringing manic energy to each and every issue. Though Spawn took much of the fanfare for hitting the 300 issue milestone last year, Savage Dragon making it to #250 is more impressive with Larsen writing and drawing since issue #1. Always pushing forward, Savage Dragon #250 ought to be on everyone's list this week. — Dan Gehen
ERIK LARSEN'S SAVAGE DRAGON HITS ISSUE 250! For 28 years, ERIK LARSEN has chronicled the lives and times of the Dragon and his extended family in one of comics' only series set in real time. This monumental oversized milestone issue is a sweeping culmination that sets the stage for the next phase of comics' most uncompromising series with its most shocking story yet! Forces have conspired against Malcolm Dragon and his family—but is this a turning point or…THE END?! Find out as SAVAGE DRAGON becomes the second original Image title to reach its 250th issue and begins the countdown to #300!