What is a writer? I ask that rhetorical question partially because it's something that I've seen change in my lifetime.
Oh, sure, writers still use the medium of words to express herself or himself and writers are nearly always in the business of telling a story or communicating information, but what makes one? Is it some fire in the belly? Is it a love of the written word? It is just an ego trip? As someone who has aspired for a number of years now, the question continues to fascinate me.
I say that I've seen it change because there has developed a new platform. It used to be your options were a little bit limited. You could be a novelist or a journalist or a writer of magazine articles or short stories or pulp fiction or comics, not to mention advertising, screenwriting or being a playwright. These mediums still exist, of course, but then the big game changer came along: The World Wide Web. Suddenly anyone with an internet connection and a keyboard could make themselves heard and site counters and eyeballs and clicks became paramount. A new word entered the lexicon: The blog. Even the print world went digital and while you can still lay your hands on plenty of tactile pieces of prose, newspapers, magazines and even books are in a state of transition.
That, in turn, led to a rise in self-publishing, which raises a different question. If you self-publish, are you qualified to call yourself an author? I don't have the answer to that and it's not like it's a brand new thing, but I certainly feel it's become much more ubiquitous. If you don't have an editor and a distributor and someone actually cutting you a check, do you still enter those hallowed ranks of the writer? Or is it just that anyone with the money can do it, ability be hanged?
I've personally been in a few different categories. I've written for newsletters at a couple of different locations where I was employed (one in particular had me as the primary writer, editor, printer and distributor); I've had a regular bi-weekly column at my lifelong best friend's website for well over a decade; I've done several paying gigs for TwoMorrows publications, I've written a number of articles for fanzines and co-authored one book. If all goes according to plan I'll soon be able to say I've written a foreword to an upcoming book. And of course I've been enjoying some regular contributions here at the good ol' Comics Bulletin.
Among the many interviews I've been privileged to conduct, a number of writers were within the ranks and I've always tried to include a question or two about their chosen profession, maybe to gain some insights or try to figure out what drives a writer. A few of these have been seen here already in my classic creator interview series and others will be forthcoming, but I enjoyed learning and I hope you will, too as I present a few writers, primarily of comic book material and what they think their craft involves.
When I talked with Denny O'Neil, the first writer I got to speak with, I asked if he thought the artist or the writer had the more arduous task:
Denny O'Neil: It entirely depends on the circumstance. My background is journalism, so I did and do pretty much consider deadlines. Well, at the very least, you've given your word that you will do something and unless there's a really good reason, you should do it. There's a saying that writing is easy, you just sit in front of a blank piece of paper until you sweat blood. I've never found that to be true. If writing were that difficult, that awful, miserable, chalice of suffering that some people describe, I don't think I'd have kept at it.
Very often it has been the most interesting thing in my life and very often an escape. If my private life was going to hell I could escape into my work. One of the ways I know comic book marriages are in trouble is when the creators find reasons to stay in the studio until midnight every night. So it partially depends on who you're going to work with, if you know who you're going to work with. For years I have not read published work, because if the artist misunderstands something or second guesses me and the editor doesn't catch that, something I may have invested a fair amount of emotion in, comes out badly, I would just rather spare myself that kind of suffering.
About 19 years ago I took this sweet, innocent Midwestern school teacher and turned her into a raving fan girl and will probably go to hell for that (chuckle) and she reads things and knows my work better than I do, so if I need something for, continuity, say, Marifran can tell me where to find it or she'll look it up herself. So the point of all that is in the early days, I think like most writers, I pored over published work.
Now I think, coming on something that the screenwriter Sam Hamm told me, when I'm done with it, my involvement is ended. If it ends up to be Citizen Kane, well, that is not necessarily my doing, if it ends up to be the worst garbage ever printed, that's probably not my fault, either. So as Sam and some other screenwriting people have said, we as writers have the privilege of being the first ones to tell the story, and we have an obligation to the work and to ourselves to do that as well as we can. After that, insofar as it's possible, you have to kind of distance yourself.
Len Wein talked about the simple fact that a comic book gig is part of a business and that deadlines aren't necessarily a bad thing:
Len Wein: That's exactly it. I mean, it is the comic book business, and people always tend to forget that. You know if you want to be an artist, God bless you, go out there and rent a garret in Paris and starve, but this is my occupation. This is how I earn my living and deadlines and letting the next guy down I think motivates me more than anything. I find that it's almost impossible for me to write something that doesn't have a deadline. Where I know that people are relying on me to finish my part of the job.
Stroud: That does make all the difference, I'm sure.
Wein: Absolutely. It's always the thought, "If I don't do my job, then (pick the artist's name) doesn't get to feed his family this month.
Stroud: Exactly. So there's more skin in the game than just yours. You've worked with both full script and Marvel method. Which one did you prefer?
Wein: In my perfect world I prefer what they call the Marvel method. It actually was not created at Marvel. It just came to be called that. I do that because it allows me to avoid what I call defensive writing. When you're writing a full script, you're done. You have no idea what the artist is going to do with it. And every so often you'll ask for, let's say for argument's sake, a long shot of Superman leaping from the roof of a building to fly somewhere. And the artist will decide he needs a close-up in there. A close-up of Superman's face. And so you don't know what he's actually doing in that picture. And I find that when I write full scripts I tend to write defensively. You know, the art description will be: "Superman leaps from the building," and there will be a caption that says, "As Superman leaps from the building…" and Superman thinking, "I think I'll leap from this building." Just to make sure that if the artist draws a close-up, you still know what the heck's going on.
When you're working in these plots first and these pencils first format, you know exactly what the artist has drawn and it liberates you to write other things. You can advance the plot; you can get more characterization in there. If the artist has told the story well visually, as so many do your entire writing approach changes to the story.
I did a several part story a number of years ago for DC and I won't mention the story or the two artists; I don't want to denigrate any of them. And one of them was one of the hottest artists in the business at the time and I turned in a script for the first chapter off this guy's pencils and I was really happy with the script. It was full of flowery captions and all kinds of nifty stuff I enjoyed writing, and then he left the strip into the first issue for whatever the reason was and an old pro, a legendary old hand, came in and took over for the rest of the series. And I did a script for the second issue and I was very unhappy with it. I just didn't like it. I wasn't getting those flowery captions. I wasn't doing various and sundry things and I couldn't figure out why I wasn't making it work. This was a guy anybody in the business would have been thrilled to work with. He was a real pro. I mean a legend, and I'm thinking, "Geez, with this other guy I got to write all this great stuff and this guy…what's wrong?"
And so I went to Marv Wolfman and I said, "Here. Look at these two jobs. What am I doing wrong?" And he looked at them both and said, "You're not doing anything wrong." I said, "So why the difference?" He said, "The old hand," the guy who drew the second chapter, "told your story." "What?" He said, "Look at it. Everything you need to know, he tells the story in the pictures. The first guy drew a lot of very pretty pictures, but half of those captions are there so you can tell the story he's not telling in the pictures. You didn't need to do that in the second part. The old pro did his job." (Chuckle.) I think that defines the difference in working with the first style.
Cary Bates started in the writer's world at a very early point in his life and his scripts were among my childhood favorites. His version of the importance of the deadline offered something a little different:
Stroud: Writing is a very solitary exercise. Were deadlines difficult?
Cary Bates: It depends. When juggling two or three regular books at once, missing a deadline can cause a cascade effect that can really screw you up. For scheduling reasons most of the stuff I wrote for DC in 80's was done in two stages… first I'd write the panel breakdowns in order to get pages to an artist ASAP… then write the dialogue balloons weeks later on top of the penciled pages. But often even when I was on time schedules would overlap so I'd be doing breakdowns for one story while dialoguing another. These days I only do full scripts… and because I don't have to turn out several books a month I have the luxury of taking more time on assignments. But there are always exceptions. A few months ago when I took on two of DC's Retroactive books they were already on the fast track, and my issues were scheduled back to back… all of which meant I had just two and a half weeks to turn in two full 26-page scripts. Invariably anyone who writes comics over the long haul comes up against occasional deadline binds and you have to deliver. It just goes with the job.
I confess to being a little frustrated when I interviewed Marv Wolfman. He was maddeningly brief in his responses, but he did give me one nugget about this topic:
Stroud: What counsel would you give to an aspiring writer?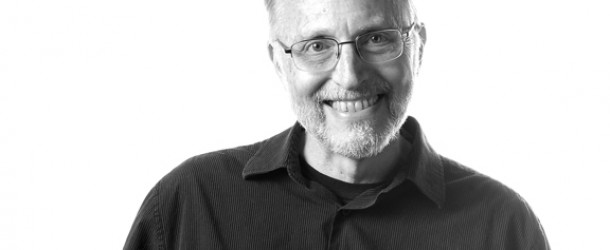 Marv Wolfman: Write. Listen. Then keep writing some more.
Cary Bates' contemporary and occasional co-writer was Elliot S! Maggin and he offered some interesting points on the discipline (emphasis on discipline) of writing and his own beginnings: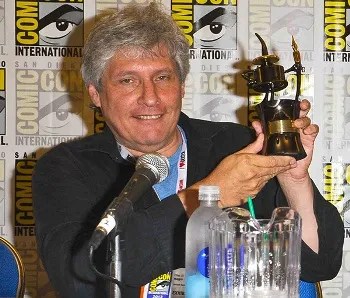 Elliot S! Maggin: I latched onto Denny and Neal's Green Lantern/Green Arrow stories and I noticed there were bylines—there hadn't been any in the early Sixties—and the guys doing these stories weren't just blowing them off. They were taking some care. Putting some craft in the things. I realized that I was a writer pretty much because of all these comic books I'd read in my pre-teen years and it occurred to me that comics were a decent place to be a writer. They really were. Still are. I've written all kinds of stuff besides comics, and managed to sell most of it, but I've never had a better education than when I had to write a comics story a week for five years straight.
Pick up Malcolm Gladwell's new book, Outliers, would you? Getting a craft right is more about putting in a lot of hours doing something you love than it is about any kind of native talent. I must have spent easily ten-thousand hours those first five years just writing words. You do that and you get good at it eventually.
Being a writer is a lot like being a lawyer that way. I like being someone who can do a bunch of disparate things relatively credibly. I train people in software systems. I've written for newspapers. I've taught high school. I've been a ski bum for years at a time. I've run for office. The politicos, of all people, were actually pretty intimidated; it seemed, by my bizarre resume. I didn't fit into any of the normal boxes. I like it that way.
Steve Skeates more than made up for Marv Wolfman's brevity:
Steve Skeates: "A dreamer" is how my parents tended to describe me. The way I seemed to prefer to play by myself rather than interacting with other children. The manner in which while in the midst of one chore or another (like raking, a continual horror, cleaning up after what, even as a kid, I referred to as "the dirtiest tree in existence," the Catalpa, an ugly monstrosity that was forever dropping something or other all over the lawn; during one season it'd be large white flowers so malodorous that one's stomach would start churning within but a few moments of raking; at another time it'd be long cigar-shaped seed pods that were particularly adept at avoiding the effects of the rake, while of course in the Fall, looking not unlike an avalanche of pukey-green elephant ear, mounds of large ugly leaves would be everywhere; it was only somehow during the winter when in fact I'd be busy anyway, busy shoveling snow, that this evil entity would refrain from providing me with one or another of something or other decidedly off-putting that I had to dispose of, but to get back to what would happen even as I was doing so, I'd suddenly space-out, stop working, and go all glassy-eyed as abruptly I'd obviously get lost within the recesses of my mind—not particularly dark recesses, not back when I was a kid, though only too soon (thanks to Val Lewton and William M. Gaines, amongst others) such as that would become a significant aspect of the inner-workings of this particular correspondent.
Anyway, was my suddenly obviously being somewhat other than where in fact I was actually; standing an indication that I was somehow an intellectual? Or was it conversely that I was much more autistic than the artistic that I (to this day) tend to conclude as being the exact nature of where it was I was at? I suppose, being totally logical, my reaction to both of these inquiries should be a resounding, "Nah!"
Instead it was just as my parents had said it was—I was a dreamer! And often those dreams of mind would have a definite silly aspect to them! Like my wanting to become a writer—a rather romantic notion especially in that it made the scene despite the easily discernible reality that I was far from being particularly adept at reading! I was (as a matter of fact) one of the world's slowest readers and that combined with the aforementioned spacey-ness I possessed would often mean that by the time I reached the end of a not even particularly long sentence I'd have long since forgotten what had been said at the beginning of the darn thing!
Then, suddenly, down at the pool hall where they sold the more lurid magazines, there was an influx of comic books featuring such heroes as Spider-Man, the Fantastic Four, and Iron Man, all written by someone named Stan Lee, who possessed a nifty over-the-top style and was able to infuse his stories with lots of comedy; and since comics had pictures which made them easier to read than straight prose, I saw this as yet another something that I might be able to do!
Therefore, I wrote to Marvel Comcis, asking about employment possibilities (on a whim constructing my letter as though it were a bunch of comic book captions) and (believe it or not) received a phone call from Stan Lee himself offering me the position of assistant editor! Truth be told, I didn't last long in the position, my incompetence causing me to almost immediately get demoted to being a western writer, while Roy Thomas was called in to take my place as assistant editor! But still, there I was, in New York City, working for Marvel, living my dream of being a professional writer!
Jack C. Harris offered some interesting contexts between being an editor and being a writer:
Stroud: Between your two primary assignments is it safe to say you got the most satisfaction out of being a writer?
Irene Vartanoff, like a few of her peers, actually began as a letterhack and then graduated to writing some scripts for DC:
Stroud: As a writer, do you feel it's something you must do?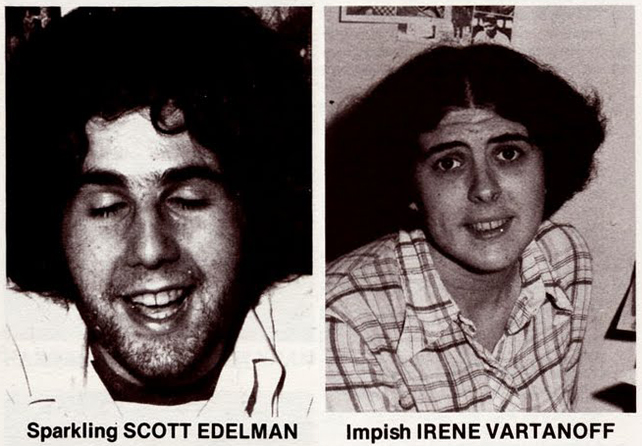 Irene Vartanoff: Writing is communicating, something that is necessary for humans. Even the religious hermits of yore were in a long-term conversation with god through their prayers. Talking is communicating, too; Dorothy Parker certainly said more funny things than were ever written down. If it wasn't an even more difficult profession than writing, I might have been a stand-up comedian. That requires similar skills to writing: pacing, timing, word choice, delivery, etc. And an audience. We write to be heard.
Stroud: Any tips for the aspiring writer?
Vartanoff: The most important thing aspiring writers should do is value themselves. Writers can get taken advantage of very easily. They should never sign away their rights or give away their work. Life is long; living to see your creations making other people a fortune can make life feel even longer. Once I understood what had been done to the majority of comic book creators, I had great pity for them. Still do. It does the world no good to see the corporate owners of DC Comics or Marvel Comics get rich on the ideas of disenfranchised creators.
Mike Friedrich shared a terrific anecdote about the power curve in the industry:
Stroud: Was that preferable to writing or did it make much difference to you?
Mike Friedrich: Well, the story I like to tell about that is that I'm a superhero comics fan and what are superhero comics about other than power? So as a reader I wanted to have power over these characters, and so I wanted to write them. So I started to write them and I discovered the people who really had power were the editors. All right, so I became an editor. Then as an editor and a publisher I discovered the people who really had power over how these things were received were the retailers and distributors, and so I got into setting up distribution and got into the whole marketing and distribution era and then of course once I got really deep into that I discovered that the people who really had power were the readers.
Paul Levitz spent his entire career at DC, working his way into the executive suite, but then, as now, he is at his best when he is what he was at first, which is a writer:
Stroud: Jim Shooter made an interesting comment to me that the advantage to being a writer over an artist is that over time you tend to get better whereas an artist runs the risk of losing motor skills or eyesight or other physical drawbacks.
Paul Levitz: That's an interesting argument. I don't know if it's entirely fair to the artists. I think it is probably an accurate assessment for someone working exclusively or primarily in the idiom of comics. I think that writers have a couple of advantages that Jim is folding together there. One is because it is not a very physical profession. You don't have nature working against you in the sense that your hand gets less steady or something like that. There are certainly enough guys like Al Jaffee who, at 85 or 86 or whatever the heck he is now, defies all laws of probability as he still does those MAD fold-ins and other beautiful, incredible kinds of work where, in his personal life his hand feels his age, but when he goes to the drawing board it just turns into magic.
But the other thing that's conflated in there is writers can do more kinds of work, generally. When you set out to be a professional writer, you can go on a journey where you do comics, and you do prose and maybe do some animation or a guy gets to go on to film or you do kid's books or trade magazines or other sorts of arguably less creative writing, but things that can help you make a living. I think as an artist, many more artists become an artist of a very specific thing, and that may also account for a type of a wear-down effect after doing 10,000 pages of comics or some frightening number like that. But, there were artists who kept learning and kept thinking and growing all along. You look at Joe Kubert and you look at Will Eisner, both of them doing amazing and interestingly different kinds of creative work in their 80's and there are writers who ran out of ideas in their 40's, or their 30's. Jim may be absolutely right statistically, but I don't know that it's a law of nature so much as how it's worked out for a lot of people.
Gerry Conway had his own spin on the difference between artist and writer:
Gerry Conway: Artists, as they get older, it's not so much that their work deteriorates, but that they become more and more abstract in their approach, in that they have less interest in the extraneous detail. It's like their work pares down and gets more and more minimal or minimalist. And that can be good in some cases. You take someone like Jack Kirby, who I think sort of peaked in his late 30's or early 40's. I'm thinking now in like the mid-60's. He peaked doing this incredibly detailed, very vibrant, very involved material, and then as you watch his work as it progressed, further and further it became more and more abstract. Bigger and bigger figures and less and less detail on the page. It was as if he was paring it all down to the most minimal interpretation and what I would say about that is not to take the negative, "Oh, he's getting weaker. He's not as good as he used to be," but it's that his patience for what he considered to be the less relevant parts of the art got reduced. He just wanted to do the big element that mattered to him. Now for a writer, what ends up happening is that you actually accumulate experience and you want to say more as you get older. It's like you have more to say. You have more to put in. Rather than reducing, you're trying to add more to the material. More layers, more sophistication, more senses of meaning, so it's like the two arcs are moving in opposite directions. (Laughter.)
Stroud: Gene Colan described being an artist as sort of a grand love affair, a passion where you almost have to do it. Do you see writing in that same light?
Conway: Yes. It's probably less of a passion than something that feels right to me. When it works well I'm extremely happy that it works well. I feel satisfied with the work and I feel good about myself and all that. It's not a compulsion for me the way it once was in my early days as a writer when I had to write and I was teeming with ideas and I couldn't resist putting the material down on paper and all that. Now it's more like, "That would be a good thing. I'd like to do that." I guess part of that is 20 years writing for film and television and dealing with a lot of frustration working with people who are far less creative than the average comic book editor.
So there you have some insights from the people who have done it for a living, many having been very successful in their efforts and usually not strictly in the medium of comic books.
So what makes a writer? I'm not sure there is a definitive answer, but from my experience and perspective, it's the sheer joy of getting some coherent thoughts across and being appreciated for it. I'm often reminded of when I picked up the excellent biography of Joe Kubert titled Man of Rock, written by  by Bill Schelly. I contacted Bill to rave about the work he'd done and he replied with a line I've never forgotten: "Thank you. Writers do not live on bread alone."