If it wasn't for Ian Fleming, the father of James Bond, THE MAN FROM U.N.C.L.E. may never have existed.
And the first word of the show, was born on the streets of New York City.
In October of 1962, TV producer Norman Felton (flush from his success with the medical drama, DR. KILDARE), wanted to produce a new series about an international man of intrigue. He also wanted to include the Ernest Lehman/Alfred Hitchcock/NORTH BY NORTHWEST element of an "innocent" getting involved with the character's adventures.
DR. NO, the first 007 movie, was still over six months away from opening in America, but Fleming's novels had finally become successful in the United States, following a marketing boom spurred by the March, 1961 appearance of the Bond novel, FROM RUSSIA WITH LOVE, on a list of the ten favorite books of the then new president John F. Kennedy.
Felton thought that Fleming might be interested in television and arranged to meet  with him when they were both in New York. They walked together long into the Manhattan night, discussing concepts for the potential series, with their last get-together on Halloween. Ultimately. Fleming jotted down several ideas on  blank Western Union telegraph message paper.
Fleming named the lead "Napoleon Solo." He wanted Solo to live in New York City, wear bow-ties, and have as his two main research associates a local, elderly, lady librarian, and a newspaper editor. Fleming also wanted Solo to flirt with the secretary of the boss of whatever organization he worked for (a la Bond and Miss Moneypenny). Fleming named her "April Dancer" (which the producers later adopted for THE GIRL FROM U.N.C.L.E.)!
(In Jon Heitland's EXCELLENT history of the series, THE MAN FROM UNCLE BOOK, he details more of Fleming's one-sentence plot ideas:  "Drug  smuggling in Istanbul;" intercepting a gangland murderer in Soho; hijacking a payoff in Las Vegas; arms smuggling from East Germany to an African state…")
None of these concepts, made it into the series.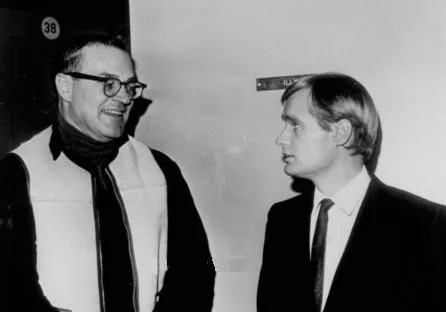 Felton turned to noted writer-producer Sam Rolfe (HAVE GUN, WILL TRAVEL), to develop the show. Rolfe wrote an EIGHTY-PAGE format, with MANY episode synopses, and launching points…Fleming was to be a consultant on the program, and made some rough notes on Rolfe's treatment. But when the Bond producers objected, Fleming sold any claims of his to Felton for one dollar! Fleming also rather charmingly offered to buy some of Rolfe's ideas, for future Bond stories.
It was Rolfe who created everything one associates with the series, from Solo's personality to Illya Kuryakin, to even the name "U.N.C.L.E.," its organization, and its arch nemesis, T.H.R.U.S.H.
But without the allure of Fleming's initial involvement, would NBC, or another network, have committed to Felton's espionage show?  (For many months, the network, and MGM (which produced the program, with Felton), referred to the show as IAN FLEMING'S SOLO…) Since networks and studios tend to like to be in business with successful filmmakers, Felton undoubtedly would have at least been able to produce a pilot film for his series.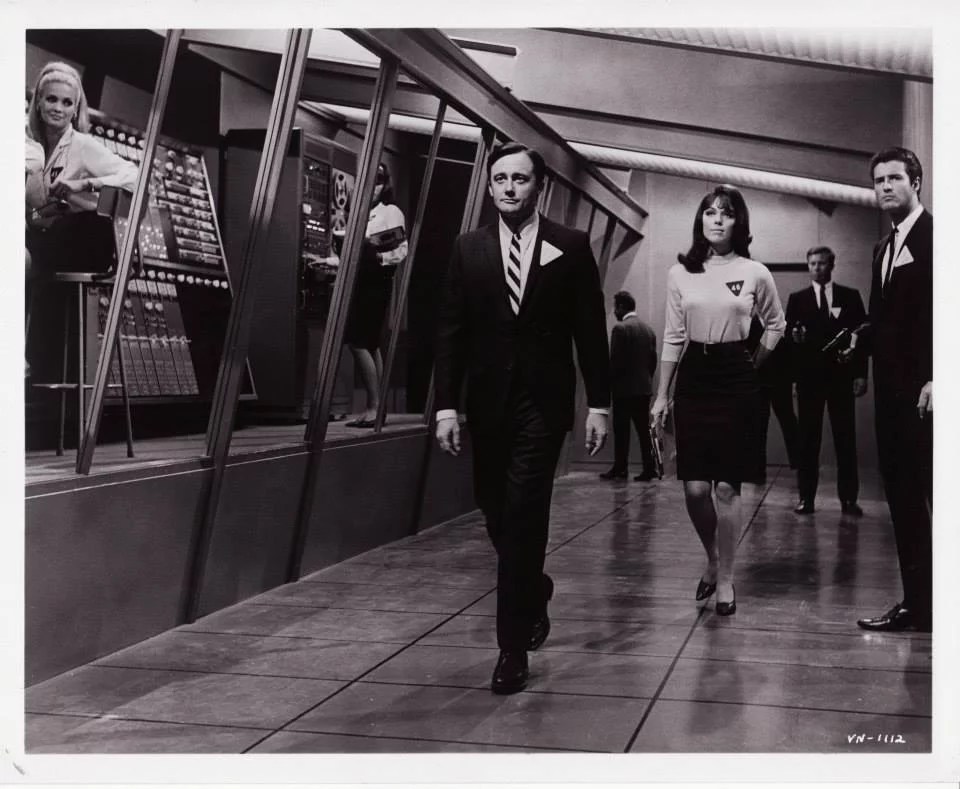 Had it not been  for Fleming's brief involvement, and the fortuitous assignment of Rolfe, however, the spies would have had entirely different guises! And sadly, neither Rolfe nor Fleming  are to be found anywhere in the credits of the new motion picture, based on the classic television program.
Not even a cursory" thank-you" acknowledgement, in the end-titles roll…
James H. (Jim) Burns is a writer/actor living somewhere in Long Island.