Gahan Wilson brought one of the most darkly beautiful sensibilities in comics history to his inimitable gag strips. His thoroughly bizarre and oddly warm look at the world treaded a very unique middle ground for cartoonists: he embraced the dark and weird, but embraced it with a sweetness and energy and pure joy that made him stand apart from other cartoonists. For five decades, Wilson has delivered an almost unbelievably productive stream of cartoons that have been published in all the leading magazines and have created legions of fans, including people like Stephen Colbert, Guillermo del Toro, Neil Gaiman and Lewis Black.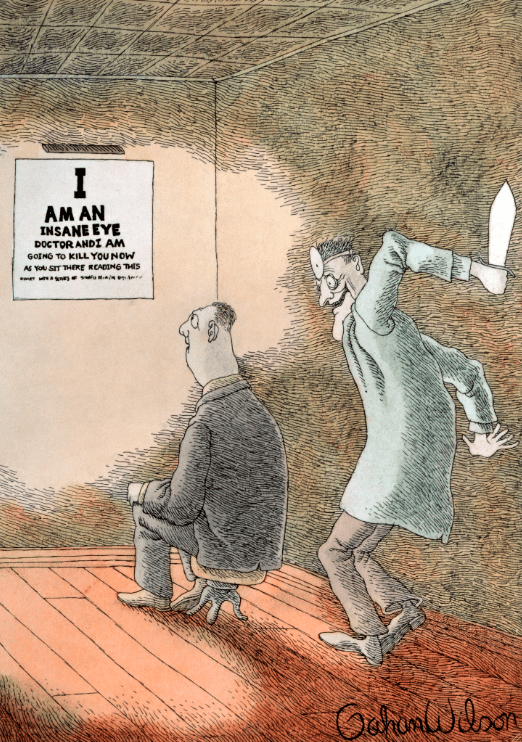 People have seen and heard the name, but most recognize Gahan Wilson's work by his unique style of drawing and his unmistakable signature. His cartoons are strange, twisted, gross, weird, darkly humorous, completely developed universes, populated with monsters, vampires, maniacal generals, politicians, ordinary people, and of course – atomic and ecologically contaminated mutants. Wilson has been called "the Master of the Macabre," and is proudly eccentric; a champion of oddball individuals.
His legions of fans know him from his special guest star appearances at Comic-Con, over fifty years of monthly cartoons in Playboy, weekly cartoons in The New Yorker, and the years of off-the-wall, insanely funny covers and spreads in National Lampoon, where Gahan's ever popular NUTS series captured the paranoia and frustrations of being a little kid just trying to survive. He has received more lifetime awards than any living cartoonist, including the World Fantasy Award, and the National Cartoonists Society's prestigious Milton Caniff Lifetime achievement award.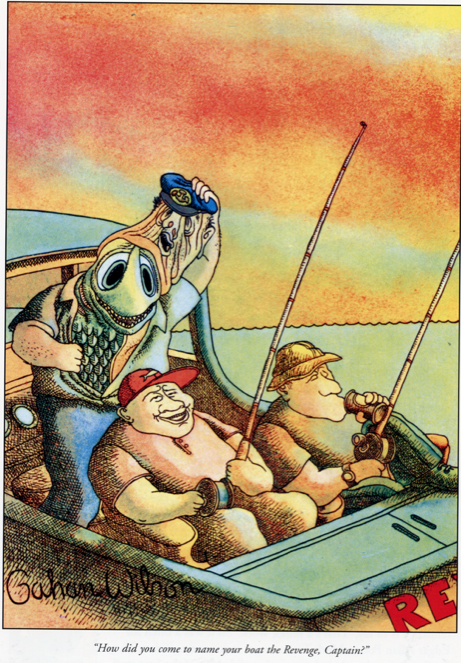 Steven Charles Jaffe –producer of such films as Star Trek VI, Ghost and Strange Days – is trying to Kickstart a new documentary about Gahan Wilson. The project can use your help. It's running into its final hours and is well short of its goal. It was be a shame worthy of a Gahan Wilson cartoon to allow this project to fail; consider stopping over at the Kickstarter page and pledging a few dollars.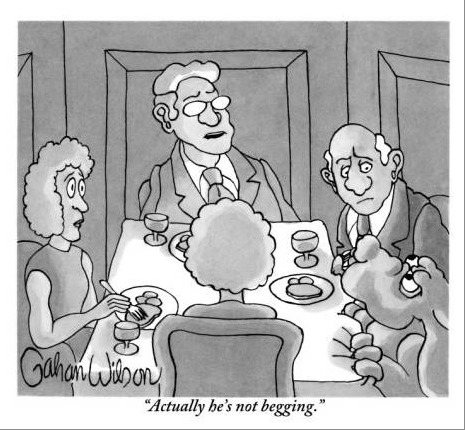 With a background like that, you know that there will be lots of geek cred for this project, and with a subject like Wilson, you know this project will be compelling. If you'd like to know more, please sheck out this video, read our interview with Gahan Wilson and our review of Gahan Wilson's Sunday Funnies. If you like what you see, Born Dead Still Weird receives CB's highest recommendation.
– Jason Sacks