Late December means it's time for some "Best of" lists. But while others are taking this opportunity to look back at the decade, we're simply going to focus on the year that was. For this final installment, we're taking a moment to appreciate the creators and publishers that made this year possible. After all, without writers, artists, and publishers, we wouldn't have anything to read!
Best Writer
Dan's Pick: Mark Russell (Red Sonja, Wonder Twins, Second Coming, DC's Year of the Villain: Sinestro, DC's Year of the Villain: The Riddler)
With each passing year, Mark Russell continues to prove himself as a writer I absolutely must read. I was completely uninterested in DC's Year of the Villain, but I picked up the two one-shots written by Mark Russell. And you know what? They were phenomenal. Red Sonja is a must-read title for me now. Why? Because of Russell. His work on Wonder Twins is phenomenal, as is his Second Coming over at Ahoy Publishing. With each work produced, Russell's writing combines biting satire and humor with poignant character moments, and there is arguably no one that does it better than him.
Jason's Pick: Mark Russell (
Red Sonja, Wonder Twins, Second Coming, DC's Year of the Villain: Sinestro, DC's Year of the Villain: The Riddler
)
I had seen Mark Russell's name before this year on DC Comics Flintstones, but I never checked it out because how good could that title be? When Wonder Twins released and I fell in love with it I went out looking for more of Russell's work, this got me to read the aforementioned Flintstones. Damn is that title amazing in so many ways, but as that's an older title that's not the reason why Russell is Best Writer for me. This is due to Wonder Twins (which I've listed under other categories), and Second Coming. Honestly, I wasn't raised with any knowledge pertaining religion, it's one of my lesser known subjects. Yet, I absolutely love Second Coming. Between these two titles and the ones Dan mentioned – that I still need to read- I've become a big fan of Russell in 2019.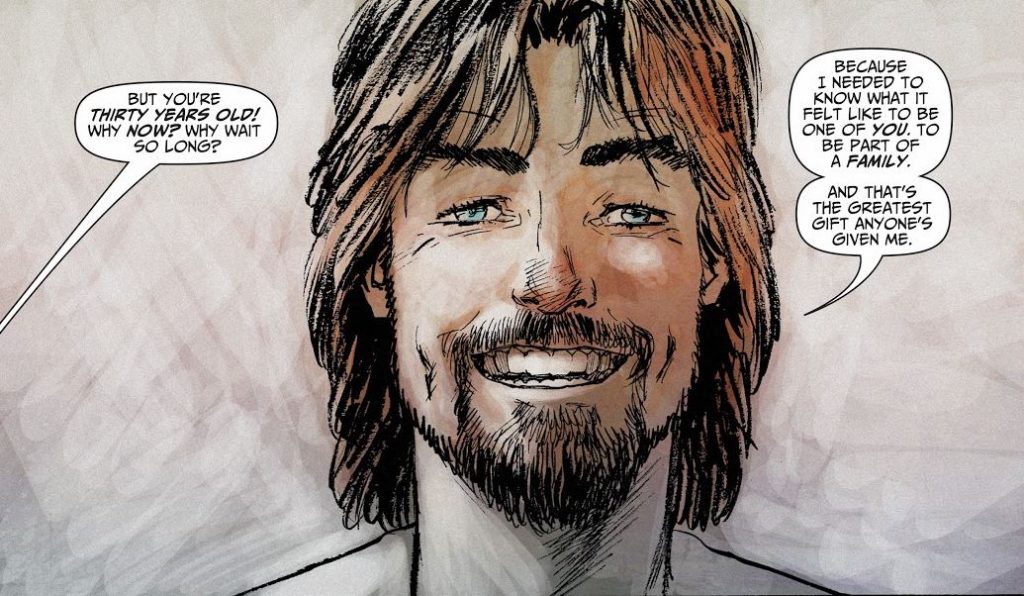 Mike's Pick: Kieron Gillen (Once and Future, DIE)
Kieron Gillen first caught my attention a few years ago when he created the character Doctor Aphra in the Star Wars: Darth Vader series and he just keeps impressing with  every new project that he does. In 2019 he has put out two great creator owned series Once and Future (Boom! Studios) and DIE (Image) (technically DIE #1 came out in December of last year, but I think that's close enough for me). In both these series he is able to create memorable characters and engaging stories that just suck you in Immediately. Whether it's a jumanji-esque rpg story or a modern suspense thriller involving Arthurian mythology Gillen's writing always leaves you wanting more.
Best Artist
Dan's Pick: Dan Mora (Buffy the Vampire Slayer, Once & Future, Klaus: The Life and Times of Joe Christmas)
It's been one hell of a year for Dan Mora. While he first made a big splash a few years ago with Klaus, 2019 saw him truly breakout and emerge as one of the industry's top artists. Beginning the year with the successful relaunch of Buffy the Vampire Slayer, Mora continued his tear with Once and Future, which paired the artist with writer Kieron Gillen for a mystical tale that took the industry by storm. And to close out the year, Mora once again reunited with the legendary Grant Morrison for another Klaus one-shot, which has become a welcome holiday tradition.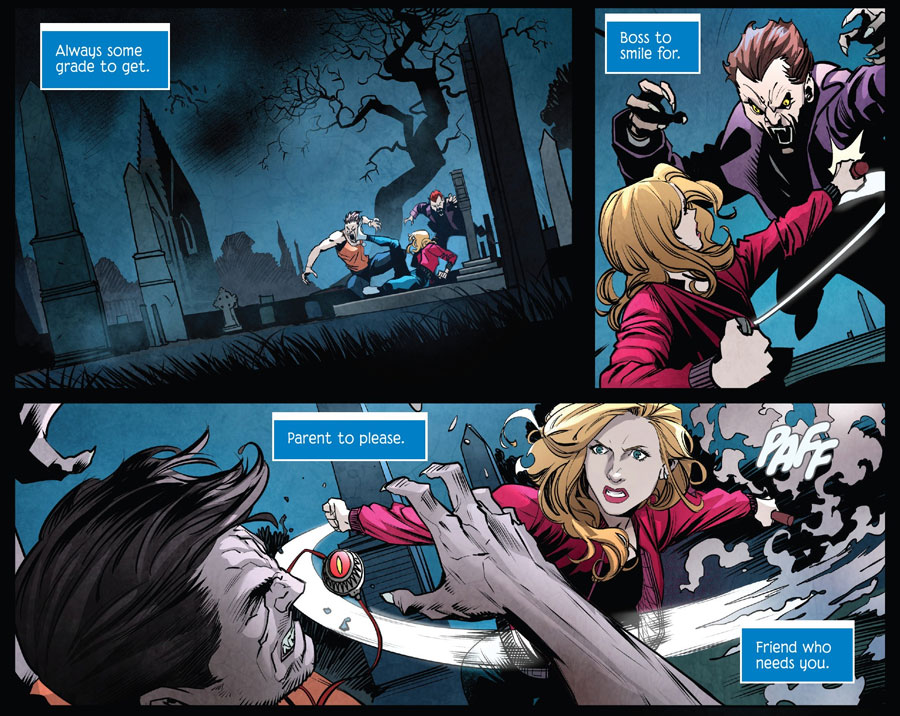 Jason's Pick: Mirka Andolfo (Unnatural, Un/Sacred, Hex Wives,)
Unnatural was a title a good friend of mine would always recommend when I saw them. But, with such a backlog I never checked it out. That is until I found it on Hoopla and loved the first volume, then went bought the second and waited for the final volume. Mirka Andolfo is a European artist from Naples, Italy. I bring this up because as of late, I've fallen in love with European artists. Andolfo's art falls more on the erotic side with whatever she draws looking drop dead gorgeous. In 2019 she finished Unnatural, drew Hex Wives for DC Comics/Vertigo, had her older series Un/Sacred finally translated into English, and launched Mercy in Italy. Andolfo has had a huge year with her name becoming well known, this due to her amazing writing, equally due to her fantastic art that I and others cannot get enough of!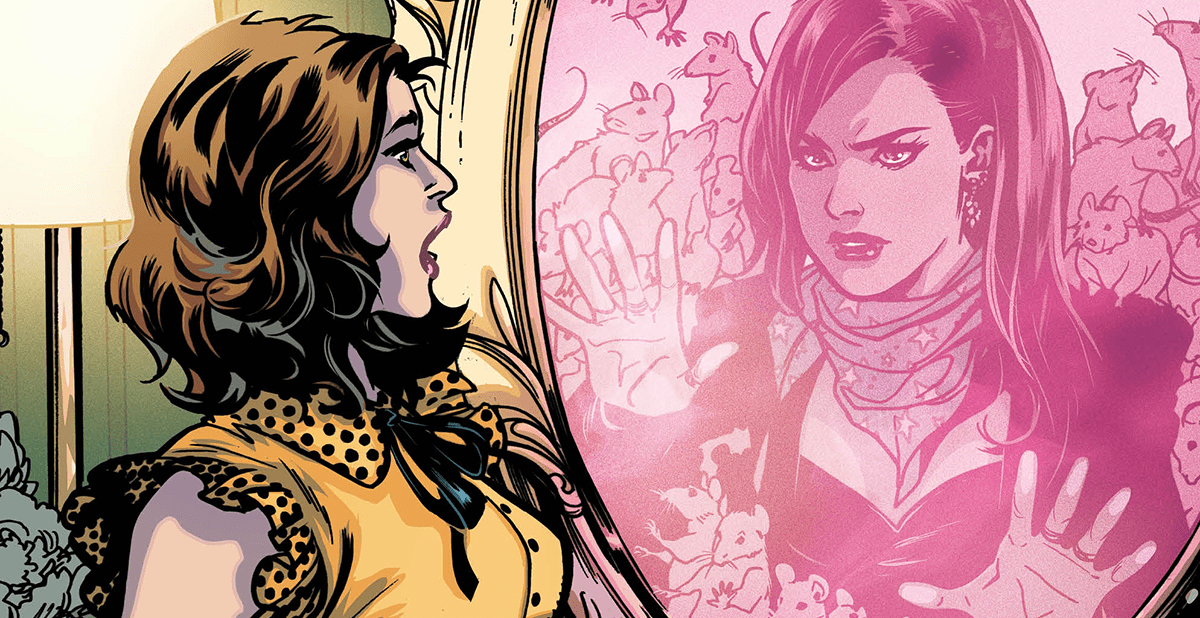 Mike's Pick: Jorge Corona (Middlewest)
I can't imagine how much pressure there is to be an artist on a Skottie Young book where Skottie is not doing the art, but Jorge Corona has definitely risen to the occasion. Corona's artistry has made Middlewest the most beautiful comic coming out today. The character designs are great and the acting is also, every expression is right on target. Middlewest is a story with a lot of heart to it and Corona's drawing brings it all to life.
Best Colorist
Dan's Pick: Matt Wilson (The White Trees, Paper Girls, The Wicked + The Divine, Amazing Spider-Man, Undiscovered Country, Battlepug)
Colorists in recent years have seen a rise in recognition from the comics community. There is so much that they do to elevate the artwork of a book that in the past would not be even mentioned. However, their work is crucial to the success of almost every title, and there was no one better in 2019 than Matt Wilson. The titles listed next to his name showcase the impressive range he has. Whether it's fully fleshing-out a whole world in a 2-issue miniseries, a time-travel romp with 1980's teens, or rideable pugs, Wilson's work ensured that each title he worked on would be visually stunning.
Jason's Pick: Veronica Fish & Andy Fish (Sabrina The Teenage Witch)
Colors can be a huge factor in a comic. Have colors too bright and your comic will be overblown and a mess. The same can be said on the alternate. This is where Veronica Fish & Andy Fish come in. Even though I've only seen them on Sabrina The Teenage Witch and nothing else, they understand how to balance colors and make them pop. Bright colors can be fun in a comic, this duo understands this, as everything is mesmerizingly gorgeous in its execution. When the comic calls for magic the duo damn well makes sure you believe in the colors of magic!
Mike's Pick: Jordan Boyd (Books of Magic)
Jordan Boyd's colors on the Sandman Universe title Books of Magic are right on cue. I know that doesn't sound like high praise, but a lot of colorists today seem to still over render EVERYTHING leaving no place for the eye to rest and leaving no focal point to a composition. Jordan Boyd's colors are not flashy but they do what they need to do, adding mood, drama, and presence to a story depicting magic and danger in the regular everyday world of a teenager is no small feat. Jordan Boyd does it seemingly effortlessly.
Best Publisher
Dan's Pick: BOOM! Studios
The Big Two had a great year, especially DC with its launch of several prestige comics. Meanwhile, Image continued to truck along with several well regarded creator-owned projects. And then there's upstart Ahoy Comics, which may prove to be a force in the coming years. But none of these publishers can claim the year that BOOM! Studios had. With its lineup of quality licensed titles mixed in with a variety of acclaimed creator-owned projects, BOOM! has been one of the industry's consistent publishers, but this year saw their game elevate to a new level. While critical darling Giant Days released its final issue, several notable titles sprung up, including Once and Future and Something is Killing the Children. Meanwhile, licensed titles like Buffy the Vampire Slayer and Mighty Morphin Power Rangers have been much better than they have any right to be, the latter of which having successful crossovers with the Justice League and Teenage Mutant Ninja Turtles. Meanwhile, the Archaia imprint has continued its tradition of pumping out gorgeous hardcover graphic novels.
Jason's Pick: Vault Comics
As Dan mentioned, the Big Two had a great year, this I wholeheartedly agree with. Looking back, most comic publishers had a fantastic year. In my eyes, 2019 may have been one of the greater years of recent memory that had so many great comics and publishers. But one stood out amongst them all—Vault Comics. This feat is not an easy one, yet Vault Comics made everything seem so easy. All new series they've released this year have become absolute bangers that are definitely worth checking out. This statement isn't just towards their new slate of comics, as their older ones that are still ongoing, or are now receiving Trades are just as fantastic. Vault Comics was founded in 2016, but it seems 2019 was the year readers noticed them most. Between their great marketing, – which if we're being honest the bigger publishers absolutely need help with – and their hiring of some top notch creators, they are one of the best publishers of 2019 and you need to pay attention to them. All of what was mentioned aside, Vault Comics may be one of the friendlist publishers. Never have I seen a company interact with its audience has much as they have. Someone on Twitter called them the A24 of the comics industry, which I completely agree with.
Mike's Pick: Image Comics
Despite the ending of some of Images' most popular titles like The Walking Dead and Brian K. Vaughn's Paper Girls, along with the extremely long hiatus of SAGA this year, Image is still the most creatively vibrant publisher in comics. This is still the place that the big names go to make their passion projects and where fresh young talent go to make a name for themselves. It is hard to ignore titles by established creators such as Kieron Gillen's DIE, Jason Aaron's Sea of Stars, both of Jeff Lemire's titles Gideon Falls and Ascender when thinking of great comics that came out this year. Not to mention books by lesser known creators like Chris Sebela's Crowded, Rob Guillory's Farmhand, and Daniel Warren Johnson's Murder Falcon. Even Bitter Root which came out earlier this year to seemingly little fanfare now has a movie deal. In a medium that is dominated by the superhero genre, Image is putting out great noteworthy comics spanning all the genres including horror, sci-fi, fantasy, action, mystery, superhero, and more. Plus they keep doing it while putting the creators first. There is a reason that all of Spawn's record breaking run has been put out at Image even though Todd MacFarlane can take his creation anywhere and it's because Image is still the place to be in comics today.