This week, Bryan Stroud's vast collection of interviews with Gold, Silver and Bronze Age creators brings us a freewheeling interview with Denny O'Neil. O'Neil is one of the most important scripters of his era; his work on classic DC Comics goes on and on endlessly Green Lantern/Green Arrow, Batman, The Creeper, Bat Lash, The Shadow, The Question. As you'll see, O'Neil was very open and honest with his opinions and this makes for a fascinating read.
---
Bryan Stroud: Historically, comic books have been aimed squarely at children and early teens and yet you seemed to write for a very different and older audience. Why did you decide to pursue that avenue?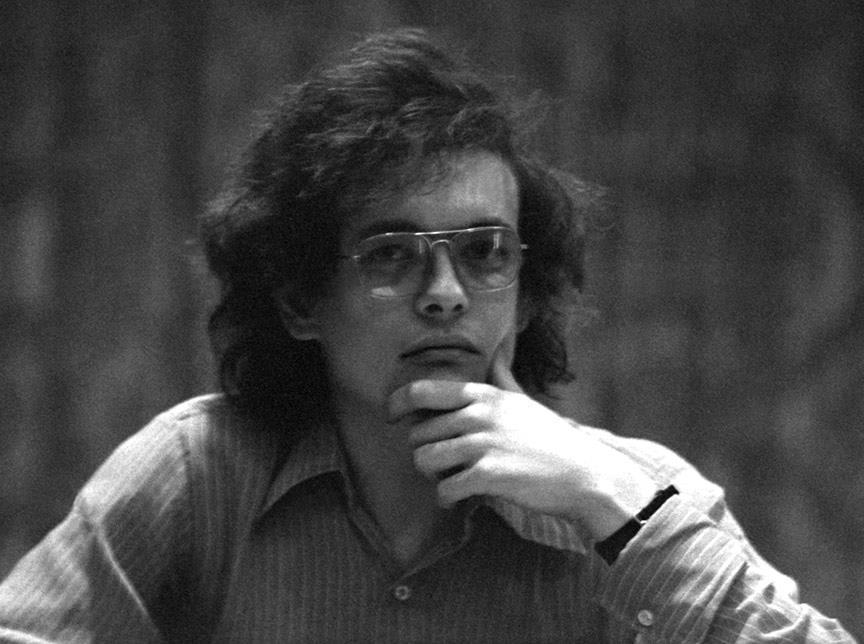 Denny O'Neil: Oh I think that "children's literature" thing has always been somewhat incorrect. I mean comic books come from comic strips and if you look at the history of comic strips they're clearly aimed at adults. I think it was the preconception of the publishers and the guys in the business offices rather than the creators who believed that comics were for kids and that the audience changed every three years, which was the conventional wisdom when I came in.
And society at large, particularly after the early 1950s, thought that comics were literature for the illiterate. If you didn't believe the editorialists who said they were causing juvenile delinquency and everything else from falling arches to a bad economy, (chuckles) then you believe that they were for dummies, and even if you liked them, you didn't want to admit that you were a dummy.
Stroud: Guilt by association.
O'Neil: Yeah. The truth is, my wife is a teacher, so I have run into a lot of teachers over the years and every one of them said that traditionally it's the bright kids in the class who are the comics readers. It's always been that way. Looking at some writing that's been done by a guy named Jonathan Letham, who is rapidly becoming my favorite mainstream writer, and just talking to some kids who are children of friends of mine, it seems like the hip kids, maybe not the kids who got the best grades, maybe not the teacher's favorites, but the kids who like comics were smart and literate and they like to read. As in the case of (chuckle) so many of us, they may not have been much on the athletic field, either.
Stroud: (laughter) I can certainly relate.
O'Neil: I think Joe [Shuster] and Jerry [Siegel] set the archetype and we've been judiciously following it ever since. We had a fair number of taboos. Things that it was understood you could not do, but I never too much worried about the audience. I guess every writer has his own approach to that, but most of us think, "Well, my audience is the idealized reader, it's the idealized me." You don't exactly write for yourself because people that do that write very private things that don't communicate very well.
Stroud: Yeah, it doesn't have the broad base of appeal or something everyone can relate to.
O'Neil: Well, it's like a lot of modern poetry. The symbolism is so private that you can't read it for pleasure.
Stroud: Yeah, it flies right over the head or…
O'Neil: Or you have to spend lots of time with reference books.
(Laughter.)
O'Neil: When Ezra Pound gives you a line in Greek, well, you know, come on. (Chuckle.)
Stroud: More than correct and I've surely spent my share of time laboring through those for college courses and thinking, "Please, please what are you saying?" (Laughter.)
O'Neil: Yeah. I was once an English teacher, but I wonder if literature should be taught; if it should be made a job. I think that kind of sucks the pleasure out of it and you know, writers from Chaucer on…from Homer on have really basically wanted to entertain people, not to make them suffer. (Chuckle.)
Stroud: Precisely, and I've often wondered who is this "Grand Council" who decides, "Yes, let's expose young minds to this?" (Laughter.)
O'Neil: Well, I mean the annals of education are full of screw-ups. Most critics would say that Huckleberry Finn is the seminal American novel and it's got a long history of being forbidden, and Catcher in the Rye…that kind of approach to education is never value-free, so you're going to get a real different take on what's acceptable in Kansas and in, say, Greenwich Village.
Again, my wife is a teacher, and she's teaching very young kids. The people in that school can feel parental pressure. Particularly in a relatively affluent area like this, parents are not reluctant to make their opinions known and those are things that school boards, since they're elected, pay attention to.
But with comics, I just read a whole bunch of Batman comics a couple of weeks ago to prepare for a thing I did and I was mildly surprised to see some things that were absolutely forbidden to us even five or six years ago are now accepted. I think ever since DC did some real marketing surveys twenty or so years ago we've realized that comics are not for kids. That's too bad, but the level of maturity and sophistication now…
I mean, Marifran used to love to give comic books as prizes for the kids in her classes. It's very hard for her to do that with mainstream comics anymore, because even by our very liberal standards they are certainly not for children.
Stroud: Oh, no, not at all. I'm quite a fan of eBay for obvious reasons. It's helped me to rebuild a lot of my old collection and to pursue these Silver Age things that I hold in such high esteem and one day one of the people I'd bought some stuff from had included what they called a "bonus fun pack" with some more modern titles and so forth and I had the same reaction you did, I mean I'm far from being innocent, but as I was flipping through these, I thought, "Okay, this is highly violent and thinly veiled porn in some instances, what is this?"
O'Neil: Yeah, and I try not to judge, I'm simply saying that it is different and again, the stuff that when my kid was little and was born in the East Village and grew up in the West Village and in SoHo, he had seen an awful lot, but he was 12 and it was pretty hard to shock him. That was not true of his country cousins.
So it becomes a question of…parents really have to get a sense of where their own kid is at and what kind of entertainment is likely to harm that kid in some way. But I think by almost any kind of standards a lot of the superhero stuff now is, for a lot of reasons, not suitable for children. I mean, Marifran had to give out like a hundred comic books, so we called a friend at DC, one of the vice presidents, and she said, "Sure, I'll be happy to get those for you, but it will take a couple of days to assemble that many Cartoon Network titles and Marifran said, "Well, what about Superman and Batman?" Our vice president friend said, "No, absolutely not." When they started sending me comps again after not having done it for five years and looking at the stuff I see, yeah she was right, that would not have been a good thing to give to a first or second grader.
Stroud: Yeah, the world has changed and especially the comic book world and as you said I certainly don't mean to cast any judgments, but…not the kind of thing I'd want to pass along to my daughter.
O'Neil: Yeah, and as a writer you ask yourself, "Well, what has this got to do with the story?" In the case of sex, if it's well done, it will bring the story to a screeching halt, because it's such a powerful emotion, body/mind thing that the story becomes about that. Is that what you want? Probably not. And if it's badly done, it just looks silly. Also not what you want for telling a serious story.
Stroud: Dead end either way.
O'Neil: I had a character I worked on for five years and it was very obvious that he did not have a platonic relationship with his girlfriend, but there was never any need to bring that onstage. The mature readers got it and with the other readers it really didn't harm their understanding of the story.
Stroud: Right, and that's well-written material. Otherwise you're looking at salaciousness or…
O'Neil: Yeah. Do you want to stop the story dead in its tracks while some 12-year old checks out the curves on this babe? If that's what you want to do, fine, more power to you. It's never been my goal. If it's not what you want to do then you have to be careful about that stuff.
Stroud: Very much so. Carmine Infantino was telling me that to him a lot of the new stuff isn't comics any more, it's lazy scripting and just going for the shock or the lowest common denominator and obviously to a certain extent you're trying to market and so forth, but…
O'Neil: It's partly generational. These kids grew up in a world where it's very hard to believe in traditional heroes and I understand that. A lot of the movies that are made by 30-somethings, regardless of what their subject matter is, they're about explosions. It's a kind of nihilism and many of my son's friends are very serious artists and as people they're really nice. They'll come and help you move for 15 hours and do it just for buying them lunch, but their work is so uniformly glum, because that's their world. It has very little to do with them personally and a lot to do with atomic bombs and mutated viruses and…for the last 30 years it's been really hard to believe in politicians.
Stroud: Sadly true. When you were doing some of your work did you have a favorite character or genre that you worked in?
O'Neil: I found out pretty early on that I liked human scaled characters. I never had much fun writing Superman and gave it up after a year and I also walked away from the Justice League and their half dozen god-like entities. Batman was fine: Human scaled, human emotions, human capabilities.
In a way, one of the subtexts of Batman is human perfectibility, and making lemonade out of lemons. Again, my interpretation of that character which is not exactly the current one. I had more satisfaction writing The Question than anything else. I liked Batman, obviously. I always liked Green Arrow. His politics bounced all over the line, but there is a kind of correlate that everybody seems to have retained. And the rest of it was just jobs. That sounds almost like a put-down, "It was just my job." It was a great job, often. At its worst, well, every job has its lousy years, but I can't imagine anything I might have done, given my limitations and abilities that would have been a more satisfying and interesting job than the one I did.
Stroud: Very good. That's as good a coda as I can think of. You're the only writer I've had the privilege to speak to and obviously artists have deadlines, but they interpret the scripts or the words given them. Do you think the scripter has the tougher assignment?
O'Neil: It entirely depends on the circumstance. My background is journalism, so I did and do pretty much consider deadlines. Well, at the very least, you've given your word that you will do something and unless there's a really good reason, you should do it.
There's a saying that writing is easy, you just sit in front of a blank piece of paper until you sweat blood. I've never found that to be true. If writing were that difficult, that awful, miserable, chalice of suffering that some people describe, I don't think I'd have kept at it. Very often it has been the most interesting thing in my life and very often an escape. If my private life was going to hell I could escape into my work.
One of the ways I know comic book marriages are in trouble is when the creators find reasons to stay in the studio until midnight every night. So it partially depends on who you're going to work with, if you know who you're going to work with. For years I have not read published work, because if the artist misunderstands something or second guesses me and the editor doesn't catch that, something I may have invested a fair amount of emotion in, comes out badly, I would just rather spare myself that kind of suffering.
About 19 years ago I took this sweet, innocent Midwestern school teacher and turned her into a raving fan girl and will probably go to hell for that (chuckle) and she reads things and knows my work better than I do, so if I need something for, continuity, say, Marifran can tell me where to find it or she'll look it up herself.
So the point of all that is in the early days, I think like most writers, I pored over published work. Now I think, coming on something that the screenwriter Sam Hamm told me, when I'm done with it, my involvement is ended. If it ends up to be Citizen Kane, well, that is not necessarily my doing, if it ends up to be the worst garbage ever printed, that's probably not my fault, either. So as Sam and some other screenwriting people have said, we as writers have the privilege of being the first ones to tell the story, and we have an obligation to the work and to ourselves to do that as well as we can. After that, insofar as it's possible, you have to kind of distance yourself.
Stroud: It makes good sense; otherwise you'd be perpetually frustrated.
O'Neil: I mean, you don't want to be an emotional rollercoaster all the time, as I was in my early years.
Stroud: (chuckle.) That's to be understood. When you were working on Bat Lash with Carmine and so forth he was literally in love with that project by his own testimonial, but sales here stateside were pretty disappointing and you had a great team there as far as script and art and so forth. Why do you think that one went down the tubes?
O'Neil: Well, we never knew in those days why something was canceled because nobody ever saw sales figures; I mean even editors didn't see them. When I became a full time editor in '86 or whatever, the sales figures were my holy writ, but I can remember other editors telling me they didn't see them. So you would come in and it would be canceled. Sometimes you knew it couldn't have been sales, because we didn't get any kind of reasonable sales figures until something had been on sale three months back in the old pre-direct sales days, and you didn't get really accurate figures for some months after that. We used to joke that there's a dart board somewhere.
As far as Bat Lash, though, that lasted 8 or 9 issues. Probably sales figures did exist. My guess is that it was ahead of its time. I thought it was in all ways better than anything that was out there at that time, but if you were coming looking for the Rawhide Kid or Roy Rogers, the typical kid western, you weren't going to get that. He was a genuine character and I felt I skated on that one because other people did the work. Sergio came up with the plots and I worked off Nick Cardy's beautiful artwork. I generally don't like working off artwork, but in that case it was a pleasure to come in and be able to add words to good stories and beautiful drawings.
Stroud: So that one was almost done more Marvel method then, is that correct?
O'Neil: Oh, yeah. Absolutely. Sergio, in the inimitable Sergio style, his writing was to thumbnail the story and then that was given to Nick, who did those beautiful renderings, and finally it came to me and I did the last little 10% of the work and wrote copy.
Stroud: Wow. Did you prefer that method over…
O'Neil: In that case, yeah. Normally I don't.
Stroud: I was gonna say, that's pretty backward to what a scriptwriter typically does, I imagine.
O'Neil: Well, it was the rule for years, but now people tell me that it's very rare, at least at DC; I don't talk to people at Marvel very much, not about stuff like this, but now it's almost always script first. But for a long time after Stan Lee became the dominant guy in the entire business, and that was the way he worked, and I think a lot of writers who started as fans really liked to get their hands on artwork. I was never a fan, so my concern was, "How do I get this story told?" Also, I didn't like being at the mercy of an artist who…you know, if he blows his deadline I might get stuck having to pull an all-nighter, so it got to the point where I wanted to tell my story as clearly and as well as I could, and then go away.
Stroud: It makes perfect sense to still have a life beyond your making a living.
O'Neil: Yeah. Everybody I know that got good at comics had about five years where it absorbed them. My first wife finally passed a rule: You can talk for 30 minutes about comic books in my living room and then somebody has to change the subject. (chuckle.) She wasn't being snotty because you know if I were with a comic book friend we would talk about it until 3 o'clock in the morning, boring the living hair off of everybody else in the room. But you get past that. As I said, my son's movie friends are like that. Everybody seems to go through a period where the artform they're working in just absorbs them the way a blotter absorbs spilled ink, but you find that while it has to have an important place in your life, there has to be room in your life for other things.
Stroud: Yeah, it shouldn't be all-consuming, that's for certain. The Creeper was an extremely different character at the time. How was it working with…I know Steve Ditko had made the migration with you and couple of the other Charlton alumni, how was that to work with?
O'Neil: Well, I think Steve was upset, because I wrote it kind of tongue-in-cheek and Steve is not a tongue-in-cheek kind of guy.
When I talk about full script vs. Marvel Method, I'll always make exceptions for a half dozen artists and Steve is one of them. It was always great working off his artwork because, like Kirby and a few others he had a strong sense of visual narrative. He knew that it was about telling the story in pictures. Unfortunately some artists don't know that. So when the Marvel Method works, the artist will do about half your work for you, figure out the pacing and make sure that there's room for all the exposition and get all the characters in, things like that, so working off Ditko's artwork was always great. I think we switched to full script and I've never spoken with Steve about this, but I have a sense he was not happy with the way we interpreted the characters. I can't blame him.
Later that same problem arose with The Question. I really felt guilty about that one, though at the time it just seemed to me, "Well, they want me to write this, and I cannot do Ditko's material, so I have to do something else." I basically liked the idea of the character. Many years later colleagues asked me, "Why? If you were going to change it that much, why didn't you just make up a new character?" The lame answer I gave was that it never occurred to me. But he has a point.
Stroud: True. Of course everything we do in life we learn from, whether positively or negatively…we can turn negative things into something positive. That's why they call it experience.
O'Neil: I have great respect for Steve and there's probably nobody on the planet that I disagree with more politically and socially. That's horse racing. I'm not making a judgment, but I can't do his kind of stuff. That's not where my head's at.
Stroud: Understood. Now when you worked on the Wonder Woman title it got taken in an extremely different direction for comic books. An old and established hero[ine] was suddenly made non-super. Was that your idea or a collaborative thing?
O'Neil: Talk about spectacularly bad ideas, I think that one wins the prize. (Chuckle.) We're raking up all my failures. Again, later, Gloria Steinem, bless her, without mentioning my name, wrote an article about that and after the fact I saw her point, absolutely.
At the time I thought I was serving the cause of feminism by making this woman self-made and then I immediately undercut that by having her have a male martial arts teacher. Then I compounded that sin by naming the martial arts teacher after one of the five classic books in Chinese culture, thereby kind of making fun of it. I was on a real streak that week. (Laughter.) My heart was pure, but I now see Steinem's point. To take the one really powerful [female] character in the comics pantheon, and take away her powers was really not serving the cause of feminism.
Stroud: Perhaps not. Carmine was telling me it sold extremely well.
O'Neil: Oh, that's news to me. It was taken away from me without anyone telling me. I just eventually figured out that I wasn't doing Wonder Woman any more. (chuckle.)
Stroud: (Laughter.) Just unceremoniously relieved, huh?
O'Neil: Not even that. That was a problem in those days. You often didn't get the news first hand. That's a problem in television and in media in general, but I eventually figured out, "Oh, I'm not doing this anymore. I'm not editing it and I'm not writing it. It's somebody else's project." You kind of got used to that. As Paul Levitz says, it's probably good to tell those stories because people can realize how far we have actually come. That would not happen today. It's not a possible scenario.
Stroud: The industry has certainly evolved. I know Neal [Adams] told me some wonderful stories about his battles in the trenches over artist's rights and so forth.
O'Neil: He even got chrome yellow added to the color palette because whenever artists asked about it…it was part of Marvel's arsenal, and I don't understand this stuff at all, but apparently the addition of that hue/yellow gave you several other colors if you mixed it and it had been told that "it can't be done," until Neal actually investigated it and called and the guy on the production end said, "Yeah, there's no problem with that, it won't cost any more. We're happy to do it for you."
Stroud: (Laughter.) The question just had to be asked, huh?
O'Neil: Yeah, but comics got no respect from a lot of the people who were working in them and I think it was easier just to say, "No. It's too expensive," or "We can't do it," than to actually investigate.
Stroud: Yeah, I've certainly worked with my share of people like that, and they weren't even creative types, just…entrenched. (Laughter.)
O'Neil: Yeah, they want to get through their 20 or 25 years and they want to be able to leave at 5 o'clock every day and they think it's important to wear neckties.
Stroud: Let's not evolve whatever we do. (chuckle.)
O'Neil: Yeah. A friend was in the aircraft industry who had very similar stories to tell. They don't understand people who are not career oriented. I was discussing this with my kid yesterday regarding movies and other kinds of businesses. There are people who, given a publishing industry, will look at the system and try and figure it out and try and figure out how to benefit from it, and what they're there for is career advancement, and that's not necessarily bad. Then there are other people where career advancement isn't on their radar. They're asking, "How can I make some really neat books?" Or "How can I solve these problems?" And that's what they're interested in.
Unfortunately those are the people who generally make the stuff that the other people profit from and I think if you're a business oriented person you don't understand the scruffy guy who comes in with torn blue jeans and he needs a haircut and we're paying him how much?
Stroud: (Laughter.) Doesn't fit the mold.
O'Neil: When I went and did a ghost-writing job for IBM, IBM being a very straight-laced company, but the guys down in the lab were a lot more casual than the business guys, it seems to almost be a truism. Comic books, every once in awhile, like every five years or so, some business guy would walk through and see all these jokes on the wall and all this bizarre stuff and say, "Oh, that's ruining the paint job. We can't have that." Okay, for a week, we'll take the stuff down.
Stroud: (Laughter.) We'll conform, just for now.
O'Neil: Yeah, until the guy goes away and forgets about it and that won't take long. Creative people kind of need to do that goofy stuff somehow. I just finished reading Walter Isaacson's monumental biography of Einstein, and he said, "Well, I visualized what it would be like to ride a beam of light, or I'd be out sailing and I'd get this idea." And then later he'd do the math and figure out if in fact it really works, but what we're taught is you do the math first and you be very conscientious and very methodical and that's how you achieve things and the reality is that it's never been that way. The right brain comes up with the idea and then you have to do the left brain work to see if it really works.
Stroud: That puts me in mind of a quote by Stephen King in one of his novels where the character was a writer and I suspect he was channeling himself a little bit. He says, "People always ask me 'Where do my ideas come from,'" and he says, "How do you describe a series of mental farts?"
O'Neil: (Laughter.) That's very good.
Stroud: Can you tell me a little bit about when you worked with Mike Sekowsky? I've heard a lot of pro and a little bit of con about him. What was your take?
O'Neil: I didn't work with him. It was one of those situations where I wrote scripts and they left my hands and X months later there was a comic book. I knew Mike almost not at all. I mean I would know him to say hi to him, but as so often in those days I didn't really work with those guys. I did my job and they did theirs.
Stroud: Okay, so there weren't little bull sessions?
O'Neil: No. Now it seems like artists want to buy a package, a writer or his package, but I was "working" with Jim Aparo, one of my favorite artists for about a decade before I was in a room with him. The first issue of Green Lantern/Green Arrow, I didn't know Neal was going to do it, in fact I assumed that the regular Green Lantern artist would do it. I was very pleasantly surprised when I saw the job, but the only artist I've ever really worked with in that way is Frank Miller, at Marvel, where we had lunch several times a week and we walked around Greenwich Village and we really talked out the story. And that's a wonderful way to work if you can find somebody who's on your wavelength.
Stroud: Makes perfect sense. I know when I talked to Gaspar Saladino that was one of the things he said, he said he liked hanging around in the bullpen because he said when you're there with your artist it becomes more a "we" kind of project and everybody benefits, so that corroborates that very nicely.
O'Neil: Yeah, but those collaborations never last for some reason. You can probably think of the same list that I can. After a few years one partner becomes disillusioned. Gilbert and Sullivan apparently didn't like each other. Abbott and Costello had big problems and Laurel and Hardy apparently didn't always get along. It's a very unstable molecule, the writer/artist collaboration.
Stroud: Yeah. It's not exactly the same thing, but for a long time there the Everly Brothers couldn't stand the sight of each other.
O'Neil: Yeah, and we know what happened to the Beatles. (chuckle.)
Stroud: You walked into some pretty big shoes when you did take over Justice League, as you were mentioning earlier, from Gardner Fox. Did that intimidate you at all?
O'Neil: No. Thank God I didn't know I was doing anything special. I was so dense that years later I realized there was a kind of pecking order in the comic book business, that the guy who was doing Spider-Man was higher in that order than the guy who was doing Iron Fist. We didn't really know why DC had hired us. I put this in print 15 years ago and I asked Paul Levitz about it.
Basically in our infinite childish ego Steve [Skeates] and the other Steve [Ditko] and I and a couple of other guys thought that those people at DC are seeing the wonderful work we're doing at Charlton and they can't wait to get us into their stable. Well, it was really that they were having a conflict with the old line guys and I'm reasonably certain they wouldn't have known us if they'd run over us and maybe not even recognized our names. I needed the money. The money was triple what we were getting at Charlton and I was working occasionally for Stan [Lee], but irregularly and I had an infant son and an unworking wife. So I didn't know I was a scab and I don't know what I would have done if I had known, but it was years and years and years later before we found out.
They had some holes they wanted to fill and they hired Dick [Giordano] and I don't know if they suggested he bring people with him or if it was his idea, I suspect it was his, and off we went. I remember very clearly I would meet with Dick on Thursday morning in an office that Charlton rented on 5th Avenue and one of those Thursday mornings he said, "How would you like to do exactly what you're doing now at three times the money?" I said, "Yeah, sure, talk me into it, you eloquent devil."
Stroud: (Laughter.) Tough decision.
O'Neil: I had never tried to get work at DC. I think a lot of us had the impression that it was a really closed shop, and it may have been up until that time. Marvel had the image, partly illusory, of being this loosey-goosey kind of creative shop and DC was the old line, your father's comics, and all of a sudden, there we were, working for DC without really having, it was never part of my plan. I talked to Steve Skeates; I don't think it was ever on his radar either.
Stroud: I had actually read somewhere, Carmine had interviewed somewhere online, allegedly he said that you were the one he was especially interested in recruiting from Charlton along with Skeates and Jim Aparo and referred to you as "a terrific dialogue man." Had you ever heard that before?
O'Neil: No. I saw Carmine about three years ago at the big Atlanta convention and we had a very pleasant exchange, but I guess I haven't really talked to him in 20 years. So if that's true, and it might very well be then I'm wrong and it's really kind of good news. It's very flattering. (chuckle.) I hadn't thought of Carmine as the one who recruited us, but maybe he was.
Stroud: Well, I think he had just been elevated up to publisher at that time or maybe he was on the cusp, I don't know which, but when we talked there were some memories that were eluding him, but I mean he just turned 82, so he's entitled. I just found it interesting that you were apparently the crown jewel when he pulled the personnel over from Charlton and of course Dick Giordano told me the same thing. What was the wonderful phrase he used? He said, "Charlton to DC was as a weed to a flower." He didn't elaborate, but he said he'd had some disappointments at Charlton.
O'Neil: Well then cancel what I said 5 minutes ago. (Chuckle.) I've never heard that before. It's very nice to hear.
Stroud: Well, I just thought I'd pass it along for what it's worth.
O'Neil: It is true that some of the old line guys, particularly the writers, were having trouble getting work and there was some conflict. Again, the particulars I thought I knew chapter and verse, but then I had a conversation with Arnold Drake a few months before he died and I realized I don't know as much about it as I thought I did.
Stroud: Yeah, I sure would have loved to pick his brain a little bit.
O'Neil: Oh, me, too. We were at a little tiny convention in New Jersey. I had seen Arnold Drake. I'd been in a room with him once or twice, but at this convention they set up a thing where he and I just talked in front of an audience and he was a wonderful guy and we made promises to get together again and it never happened, but yeah, a treasury of information about comics' early days.
Stroud: Yeah, I was very anxious to speak with him, but that was right about the time he got hospitalized and well, that was just one of those things.
O'Neil: He was one of the last of the original group. I was thinking of who might be left. Eisner's gone, Stan, I guess was around at the beginning.
Stroud: Yeah, but other than that, you're right, I mean Haney's gone and I was going through them in my mind recently and was coming up dry every which way I turned.
O'Neil: Ditko was not in at the very beginning, but I guess he was early 50's, and again, Steve seems to have dropped out of sight. I'm delighted to see that his name gets on the Spider-Man movies.
Stroud: Yeah, I paid particular attention to that when I went to see Spider-Man 3. I thought, "Oh, good, good, there he is."
O'Neil: Yeah, and when I did a "How to write comic book" book some years ago, and there were about three paragraphs that had to do specifically with Stan Lee as to the craft of writing comics and I e-mailed them to him as a courtesy, fact-check thing, and what he wanted me to change was to give Ditko more credit for co-creating Spider-Man, which I thought was very nice of Stan and certainly nothing he had to do.
Stroud: Oh, yeah. That's a far cry from Bob Kane and Bill Finger.

Bill Finger
O'Neil: (Chuckle.) Yeah, eons away. I had lunch or dinner with a guy who worked on Bob Kane's autobiography some years ago in California and according to him he's the reason there's as much Bill Finger in that book as there is. I actually haven't read Kavalier and Clay, but I know enough about it to know that it doesn't cover…I mean that's the great comic book story that has to be told, how people lose their creations. It's happened again and again and again. Even to me in a small way, and I'm not angry at anyone because I signed that contract. Okay. I was very young and dumb, but I signed it and I was over 21 and nobody had a gun to my head. And the same is true of everybody else who has similar and worse stories to tell. Still, it's kind of sad and it's especially sad when people who don't pay any attention to the characters end up having sizeable fortunes and somebody like Bill Finger will die in poverty.
Stroud: Yeah, there's a cosmic wrongness to that that's hard to take.
O'Neil: Yeah, I don't think it means anything it's just that to those guys it was product. Bob's use of ghosts is well-known and Mark Evanier came up with a defense of that that's pretty good and it's that what those guys knew were comic strips and with comic strips, since comic books hadn't existed yet, it was a given that you would use ghosts, so it was a very common practice.
Stroud: Ah, okay. I hadn't considered that. That's true.
O'Neil: So to Bob it's like he wasn't doing anything wrong and I've talked to Shelly Moldoff and he said, "Well, frankly I was glad to get the work."
Stroud: Yeah, I exchanged a brief call with Shelly and the silence was kind of deafening he said, "I don't care to discuss Bob Kane."
O'Neil: He wasn't on many people's Christmas card lists.
Stroud: (Laughter.) And Joe Giella was telling me how when Bob had his TV show not a lot of people realized that when he would knock out those caricatures of his characters for people he was going over lines Joe had laid down for him.
O'Neil: Yeah, as far as I can tell he really didn't work on Batman much after 1947 and had used ghosts from very early on. Shelly and Jerry Robinson apparently.
Stroud: Yeah, Lew Sayre Schwartz and many others. It's quite an interesting story.
---
Come back next week for still more great thoughts from Denny O'Neil!