On a gorgeous Saturday morning on a hotel balcony that previously held Friday night's ugliness, violence enthusiast and Comics Bulletin's resident potty-mouth Rafael
Gaitan sat down with one of today's most talented and all-around fun to talk to guys- Christopher Sebela. We chopped it up about crime, comics, crime comics and everything in between.
---
CB: Great. First things first, actually, I had a series of questions, but I just found out you are going to be writing the Escape from New York book for BOOM! Studios, which is (I think I can use this in print) fucking awesome.
Sebela: I would agree. I have never said yes faster to a draw up. The coolest thing that's happened to me. Well, a lot of cool things have happened, but as far as getting offered a job, I never thought, "Oh yeah, some day I'm going to be writing Snake Plissken"
CB: Of cour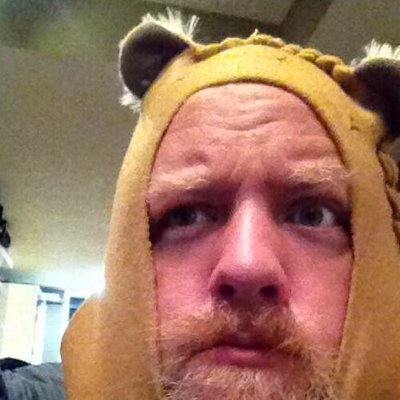 se. Presumably being a comic writer and being into it, you are into John Carpenter.
Sebela: He is one of my heroes, yeah. I love John Carpenter to a disturbing degree. Any chance to play with his creation is more than I ever expected.
CB: Great, yeah, I am sure that it is. Who is going to be your artist collaborator on that?
Sebela: They are still testing out artists on it. They want to get someone who is really good. So I know they have got a couple of people who they are working with right now to try and figure out if it's going to be the go to artist on it.
CB: Of course. And can you tease anything regarding the universe, like what kind of timeline we are expecting? It is called Escape from New York. It's not called Escape from LA.
Sebela: Right, right. I mean basically the book starts at the very end of the film. So at the end of the movie, he is walking off and destroying the cassette that the President wanted him to get. So it all spins off from that. At the end of the end of the movie, he's ended up humiliating the President across the world. The whole point of him getting the tape was to sort of help this peace summit happen so World War III would stop. But in a way, he has really reignited World War III. But he is also a folk hero to everyone who is not the one percent basically. So it's like balancing these two things, where the government and everybody in it hates him and wants him dead, but all the people love him because he doesn't give a crap and does what he likes.
CB: That's pretty fascinating. That's such a Plissken thing to do is to piss off your old boss by starting World War III.
CB: So you are also Eisner nominated now for High Crimes through Monkeybrain. You do Dead Letters for Boom! Studio. What did it feel like even being nominated for an Eisner? From my understanding, you haven't been into comics professionally for all too long.
Sebela: Yeah, I mean my first book came out in I think late 2010. It's all a blur now. I think it was 2011. Ibrahim and I (Ibrahim draws High Crimes. We're co-creators on it), we had joked about getting nominated for an Eisner the way people joke about things that will never happen. It was like a day or two before the Eisners got an announced, and our publisher sent us an email like, "Oh, you're nominated for two Eisners." I had this experience where I got tunnel vision, like the edges of my vision got all white. And I was pacing in my backyard trying to call Ibrahim, just losing my mind. It's great. We didn't win. I know it's a cliché, but just getting nominated is an honor. This year has been super weird has on several levels. Getting nominated for two Eisners. Getting to sit at the Eisner dinner, having our names read alongside people like Matt Fraction and Greg Rucka. It's crazy. It's been one of the best things that's happened to me all year. I was just happy to be a part of it.
CB: You've worked on Marvel, too. You co-wrote some Captain Marvel with Kelly Sue DeConnick. Right now it seems like you are showing your versatility as a writer. Aside from the obvious Escape from New York project, do you have any franchise that you have in the back of your head, it's languishing, like "I'm going to get that." As soon as it's open, you have a standing order to give you a call. Anything you would be interested in writing, either big two or otherwise, aside from your own obviously?
Sebela: Right. I haven't really thought of anything. I could sit down and think about stuff, like that would be neat. I would kind of like to do, like I grew up reading those Wild Cards spy novels that George R. R. Martin edited. If I had to do have a chance to play on that playground, that would be kind of cool. I'd to do more Shapiro stuff at some point. I'm doing Ghost, but I want to do something sort of bigger and sprawling. Wild Cards really fits into that, with so many different characters. Mostly Croyd Crenson, who is one of my fictional heros, is a dude whose powers changed whenever he went to sleep. So whenever he would get a power that he liked, he would just start loading up on amphetamines and just stay awake for weeks at a time. It would drive him insane.
CB: That's amazing.
Sebela: That would be cool. I don't know. There's a lot of stuff I like. I just find thinking about that stuff, it's not productive thinking. If it comes along, awesome. But hanging on to these daydreams and then they never happen, is probably just like that's a little crushing. So, I'm working on more create around stuff, which is what I want to do the most of. Stuff like Escape from New York is totally up my alley. That's good enough for me right now.
CB: Of course, I want to talk to you about Dead Letters. You seem to be a crime guy, movie guy, like I am. Not to sound reductive, but what attracted me to Dead Letters was after I read the first issue, it pretty much struck me as Miller's Crossing set in Purgatory.
Sebela: That's not too far, yeah.
CB: So I mean, can you speak on to the bolt of lightning that came through? Would you say the gamut of influence was more cinematic? Do you read the crime pulps, like Westlake and that? What would you say is the biggest through line to breaking through? And also as a subset question, for the metaphysical, religious aspect of it? Because I can kind of see your influences for there, but I'm curious as there seem to be very direct references to God. But also it seems to be people remaining unsure. It's implied it's Purgatory.
Sebela: Yeah, as far as influences, my elevator pitch after Boom! accepted it, when I would describe it to people, it was always Red Harvest meets Defending Your Life.
CB: That's amazing.
Sebela: Yeah, I love all the old hard-boiled stuff, Dashiell Hammet, James M. Cain, Raymond Chandler. Chester Himes was a big influence on the book. Miller's Crossing was a big influence. But Miller's Crossing is basically really influenced by Dashiell Hammet.
Sebela: As far as the metaphysical stuff, I had twelve years of religious schooling. I have never been a religious person. So I have this weird thing were I don't believe in it, but I spent so long being indoctrinated in it that it is hard to shake. So one thing that was really useful with my editors was they helped keep me off the deeply religious path. Just because, I know, I find it more of an interesting book if we getting bogged down one belief system's idea of good and evil. So I am trying to do it where it is more of an administrative thing, where God is a scientist. Sin isn't a real thing, it's all one big science project. Some times you have samples that go awry, so you have to isolate them. And that's basically what Purgatory is. Some times they melt down, so you that just flush them. That's what Hell is. Trying to approach it from a non-religious aspect. I dig the whole concept of Heaven, Hell, and Purgatory. They are interesting concepts. This is what happens when you die. You float up to the sky, meet all your family and just hang out for eternity. And trying to figure out how to make that work without all the religious crap. That was the big thing, when I first started writing the book, was a lot of… I had to figure out how my version of Purgatory works, the big crush at the beginning was just working out, for lack of a better word, working out the science of how Purgatory works. Yeah, we got to wrap it up.
CB: Yeah, I figured as much. Anything else I need? Final comments for our readers/listeners?
Sebela: Read High Crimes.
CB: Read High Crimes.
Sebela: It's only 99¢ an issue on Comixology. We got nominated for two Eisners. That book is the reason I am sitting here with you today. I would love it if more people would do that.
CB: You should absolutely do that.