Jason Shiga's Demon is one of the most outrageously delightful comics to appear in years. Published in four chapters by First Second Books, Demon starts with a simple concept: what would happen if your spirit moved to another body every time you die? Volume One starts cute and poignant but by the forthcoming Volume Four, Shiga's world becomes wild and bizarre, a case where a creator with complete freedom is able to explore his own… umm… demons.
I relished the chance to interview Shiga over email to explore the incredibly unique world he created.
Jason Sacks for Comics Bulletin: So, my first thought about this book was what I would do if I found I couldn't die. What would you do?
Jason Shiga: Unlike Jimmy, I'm very conscientious. I would view possessing someone as murder so I don't think I could really use the power, even if it was to possess Muammar Gaddafi. I suppose there'd be a problem when it would actually be my time to go. I might try to possess a fetus since I don't think of them as having a personhood status.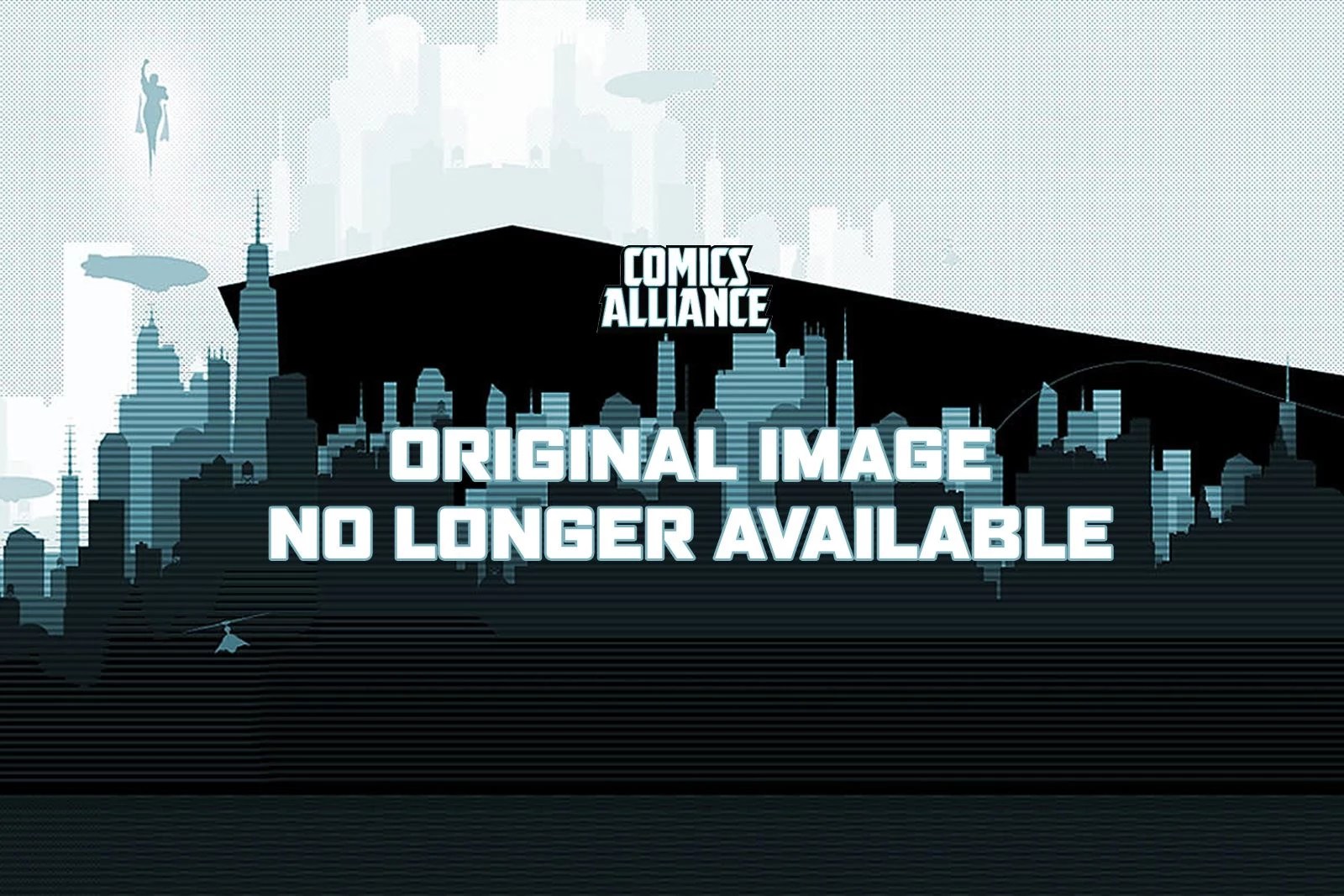 CB: Where did the idea of a "demon" come from, and do you think it would be terrifying or exciting to discover you have these abilities?
Shiga: I've always been a huge fan of the TV show Quantum Leap. The one aspect a never liked was the idea of Scott Bakula's leaps being contingent on him making things right or doing good. But whaddya know, I ended up working that aspect into Demon too.
I think it would be terrifying to know I was immortal but I'm even more terrified of death!
One thing this book shares with many of your other books is that it's built around a series of puzzles.
CB: How did you build the puzzles that Jimmy faces in this book?
Shiga: I tried to build them backwards with the solution or ending in mind first and then constructing the setup around it. It makes me look more clever than I actually am.
CB: Why has it been "a dream come true" to create Demon?
Shiga: Like a lot of cartoonists, one of my big dreams had always been to make something epic and sprawling, like Akira or something. Actually figuring out HOW to do it was the biggest stumbling block. I'd tried a few times to make something huge and both times they ended up uncompleted. When I finished Demon, I felt it was one of the greatest accomplishments of my life!
CB: You mention in the introduction of Volume One that Jimmy is like you, but you don't go into detail of how and why. So, how and why is he like you?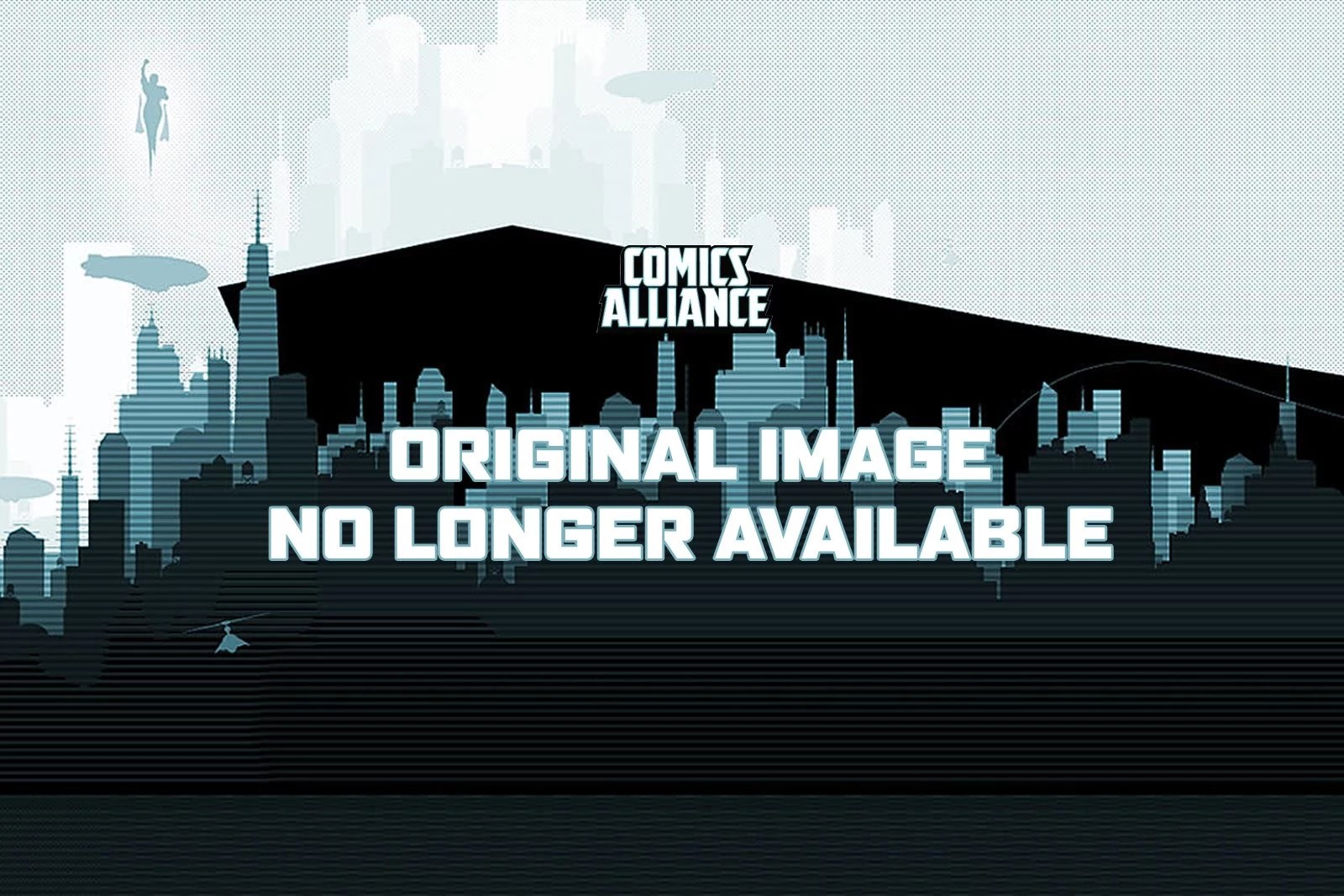 Shiga: He's an amoral demon who killed himself with a knife made of dried semen. He also likes soy chai lattes which I guess is where our similarities end.
CB: Your goofy art style is a complete contrast to the wild material on the page. I know you're using your typical style, but does that inspire you to go to even greater levels of depravity?
Shiga: That's a good way of asking the question. My style isn't something I consciously choose to make the story more palatable. It's just the way I draw. That said, I'd like to think all the scenes were as tastefully depicted as I could draw them. For example for the most depraved transfer from Volume One, you never actually see Jimmy ejaculating and his suicide is shown off panel. The semen knife itself is only shown once, hidden in a corner of one of the smaller panels on the page.