In 2001, a pilot aired on Cartoon Network called "A Kitty Bobo Show." A slice-of-life comedy centered around a self-absorbed, technology-obsessed anthropomorphic cat, it was part of the network's annual "Big Pick" contest, which gave viewers the ability to call in and vote for their favorite new pilot.
The show had some now-big names working on it: Dante Basco, who would later be known for his role as the Fire Prince Zuko in Avatar: The Last Airbender, voiced the lead. Prolific voice actor Quinton Flynn played his adoptive father. And its art team, containing several alumni from shows like Dexter's Laboratory and Powerpuff Girls, would go on to work on everything from Chowder to Up.
"A Kitty Bobo Show" ended up coming in second place, behind Codename: Kids Next Door. Its second episode had just been fully storyboarded when it was cancelled. It was not unprecedented for Big Pick shows that didn't come in first place to be picked up for a series – as much had happened with the slightly longer-lived Whatever Happened to Robot Jones – but that was not the case this time.
The driving force behind "Kitty Bobo" had been artist Meg Dunn, who developed, wrote, and provided art direction for the show. Dunn had based the central character's life off of her own experience as a Korean immigrant adopted by American Jewish parents; Bobo was a cat who was raised by a family of dogs. A few years before the show, Dunn had started a nonprofit organization dedicated to helping adopted children find their birth parents.
Dunn, who like so many others had moved out to L.A. with little more than hope and ambition, was working in a comic book shop when she was hired by Cartoon Network executives. They had seen her independent comics, which had spread by little more than word of mouth, and were impressed enough to offer her a job.
A few years later, she was making her own show. And then she wasn't.
If "Kitty Bobo" had been picked up, it would have been the first Cartoon Network show in history with a woman at the helm. There would be no female-created shows on the channel until Julie McNally-Cahill co-created My Gym Partner's A Monkey with her husband, Tim Cahill, in 2005. The first show on Cartoon Network to be created solely by a woman is Rebecca Sugar's Steven Universe. It premiered in the fall of 2013.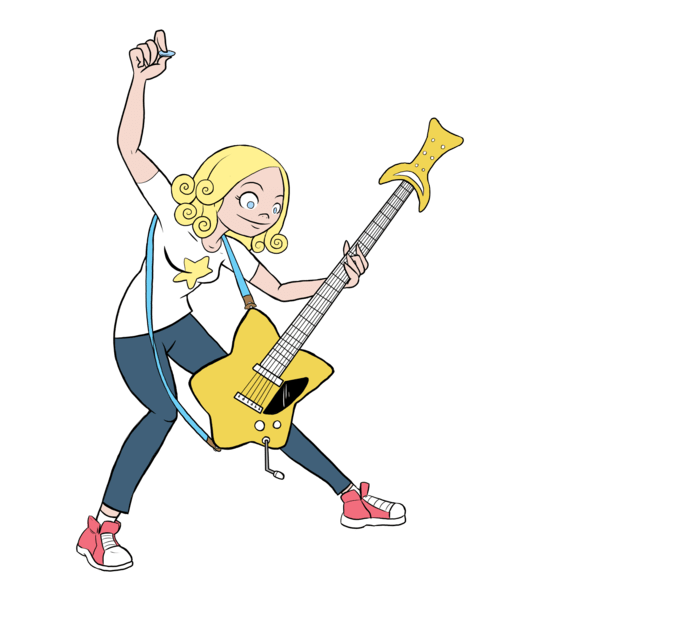 It was the end of one show, but Dunn had another idea for a cartoon: a Jem and the Holograms-inspired story set in space called "Chloe and the Stars." "Chloe" differed from other "band cartoons" by setting it during the band's early, struggling years. The Stars were a new, unknown band and had to toil in obscurity, traveling from planet to planet with the hopes of eventually hitting it big. Along the way, they had to combat various threats using their instruments, which could transform into various weapons.
She pitched "Chloe" to various network executives, but by her own admission, the show was only a "pile of sketches" at that point and hadn't really been developed past the initial stage. They passed on "Chloe and the Stars."
After that, Dunn opted not to remain in L.A., moving back to the East Coast with her newborn daughter. She accepted a position as Creative Director at a company that made animations for pharmaceutical and medical corporations. The comparatively sterile projects she now oversaw were far from the surreal and imaginative worlds of Cartoon Network Studios.
Working in a more corporate environment had its advantages, however, giving her years of experience managing animated projects, as well as a Rolodex of contacts that had need for animation services.
Both would pay off in 2010, when, nine years after "Kitty Bobo" was canceled, Dunn started her own  studio in suburban Pennsylvania,  almost 3,000 miles from sunny Burbank where her animation career had begun. On the suggestion of a friend, she decided to name her company Dunnamic. Beginning as an incubator business in a university's startup program, it soon went independent, with full-time employees and its own office space.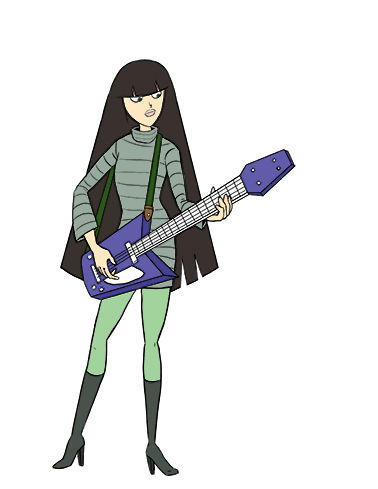 The work started out small. One early client wanted an animated video of his cat. However, persistent marketing and networking, as well as a growing portfolio, led Dunnamic to work with brand-name clients like Ford, Hewlett Packard, Keller Williams, Crayola, and the University of Pennsylvania, among others. Dunnamic created product demonstrations, television commercials, e-learning content – anything that required animation.
The steady work kept the lights on, but Dunn's goal when starting her company had never been to keep it strictly commercial. She wanted to make cartoons again – specifically, she wanted to make "Chloe and the Stars." She kept digital copies of her old Cartoon Network-era sketches in a personal hard drive, which had become so old it had to be repaired before the files could be retrieved.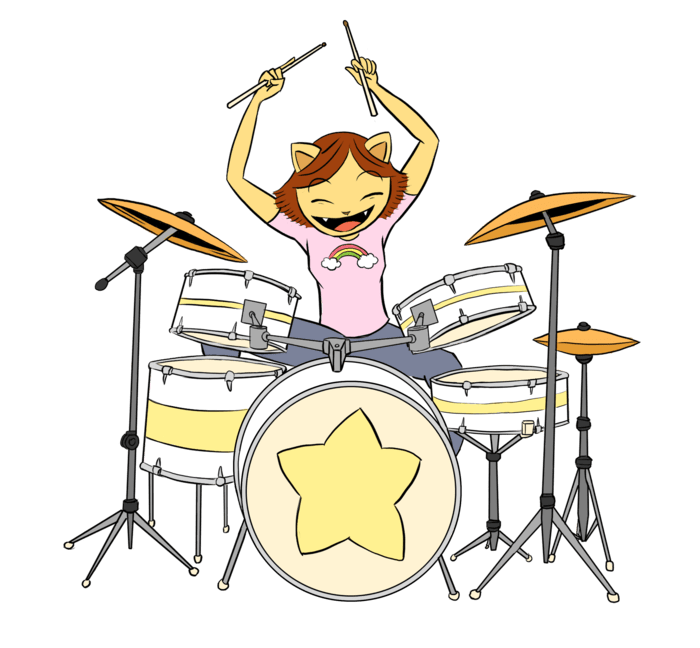 By 2014, the studio was no longer a startup, and Dunn had had plenty of time to build the world of "Chloe and the Stars." With her employees, she nailed down the final designs of the central characters: there were the four members of the band, Chloe, Emily, Nico, and Zi, their robotic canine sidekick/manager, CJ-3K, and their primary rival, megalomaniac brat-pop idol Lavender.
Dunn and her team worked on the story, plotting out four individual five minute episodes before storyboarding the pilot episode. An animatic was created and sent to Frederator, a production company responsible for hit cartoons like The Fairly OddParents and Adventure Time.
Aware that Dunn was intending to crowdfund the pilot episode of the show, and impressed with  the pitch, Frederator agreed to donate to the show's Kickstarter and help promote the campaign. It had taken over thirteen years, but "Chloe and the Stars" had network support.
After only a few days, the show has already been receiving plenty of attention and praise, with a story in Animation Magazine and an endorsement from industry historian Jerry Beck, who called it "the future of hand-drawn animation." If the campaign reaches $35,000 by early September, the Kickstarter will succeed and Dunnamic will immediately start production.
And if it doesn't, it probably won't be another thirteen years before "Chloe and the Stars" make their big comeback.