It's a big week! As usual, Image Comics is leading the charge, and I'll give the top slot to Punks #5 by Joshua Hale Fialkov and Kody Chamberlain. The guys always manage to pull off unexpected humor with their analog collage motif and wry social observations. I believe this issue also marks the close of the first arc. Image also has Robert Kirkman and Paul Azaceta's Outcast #7, a title which actually does little for me script-wise, but Azaceta has been putting on straight-up art workshops with every issue in terms of composing layouts and creating unsettling mood. It's fantastic. C.O.W.L. #9 is also due out, the Kyle Higgins, Alec Siegel, and Rod Reis tale about unionized supes in 1960's era Chicago. If you thought the Powers TV debut sucked, and can't find an easy entry point into the comics, then I recommend this title as an alternative you can easily hop onto for some realism applied to the most unrealistic genre.
Image Comics is also offering several new launches, including Invisible Republic #1, the gritty sci-fi epic by Gabriel Hardman and Corinna Bechko. Shameless Plug: Be sure to grab the Exclusive Variant Cover by artist Johnnie Christmas, available at my LCS, Yesteryear Comics in San Diego. Chrononauts #1 by Mark Millar and Sean Murphy also joins the creator owned fray, as does Red One #1 by Xavier Dorison and Rachel & Terry Dodson. Millar is usually pretty hit and (mostly) miss for me as a writer, but I did enjoy his recent Starlight series with Goran Parlov, so I'll give this one a try. Similarly, I've never been a huge fan of the Dodsons, but there's something about the premise here that looks intriguing, so I'll give it a shot.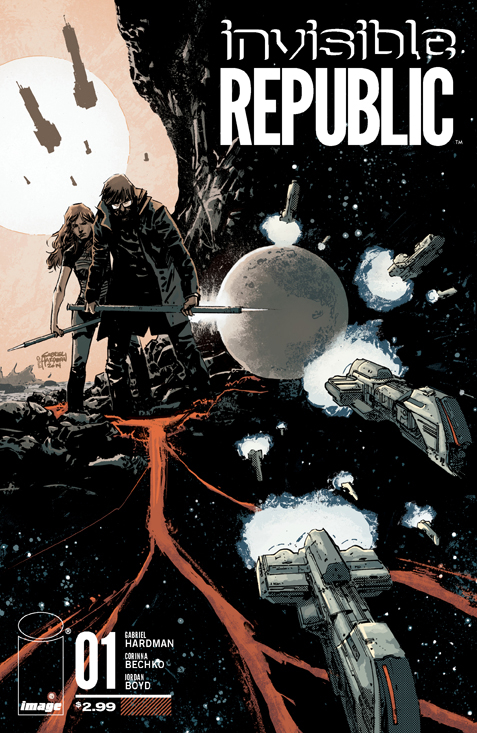 Dark Horse is offering EI8HT #2 by Rafael Albuquerque and Mike Johnson, and the introductory issue used palette to great effect when composing moody sci-fi. I know nothing about Shaper #1 by Eric Heisserer and Felipe Massafera, also published by Dark Horse, but based on the cover image alone it looks very promising, with a painterly aesthetic and insinuations of an ominous space epic. IDW hasLittle Nemo: Return to Slumberland #4, the final issue of this incarnation of the Winsor McCay classic, helmed by Eric Shanower and Gabriel Rodriguez. The title was poised to make a splash at SDCC last summer and I really enjoyed the first few installments, but then it seemingly went dark, so I wonder if it lost some media momentum with the delays on the final issue. Nevertheless, Rodriguez has become one of those rare buy-on-sight creators, basically a modern day George Perez, with detailed expressive figures, even more robust line weights, and an on-model sense of consistency that's gorgeous.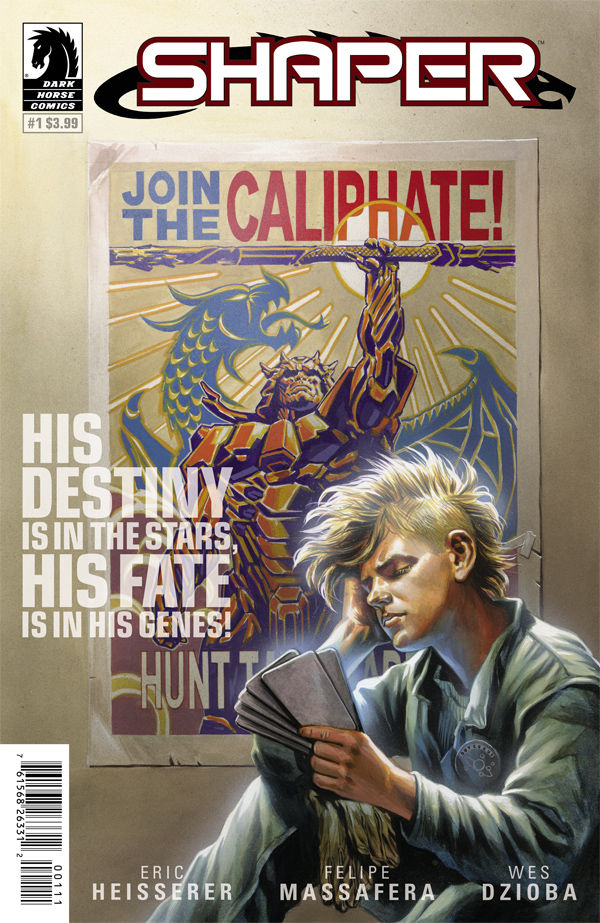 Ok, ok, ok, if you really want some Marvel and DC Comics instead of all this creator owned filth, then here's what I can suggest. I found the first issue very lackluster, but I'll be reading the Disney/Lucasfilm/Marvel Princess Leia #2 by Mark Waid and Terry Dodson (because I'm collecting SW comics for my cousin who is overseas, you'll get tired of hearing me qualify this purchase every time). Though I can't recommend it per se, I do find it interesting to see how the property is being managed from a business standpoint and, execution aside, books featuring pop culture leading ladies are always welcome. Out here in Burbank, DC has one of their weird anthology books for you with Strange Sports Stories #1 through the Vertigo imprint. It's the first of four issues, and with creators like Brian Azzarello, Paul Pope, Nick Dragotta, Chris Mitten, and Darick Robertson, you could do worse things that plunk down $4.99 for 40 pages.
If collected editions are what you're after, there are lots of choices this week. If you want to kick it old-school, there's the IDW Jack Kirby Mister Miracle Artists Edition Hardcover. These IDW Artist Editions are things of beauty, basically coffee table art books that show off the raw grandeur of original art work in their oversized format. Mister Miracle is easily my favorite Kirby Kreation, so my wallet is already wincing in anticipation.
If you wanted to bring it up a little more turn of the century, DC has the Ocean/Orbiter Deluxe Edition Hardcover, featuring two of Warren Ellis' WildStorm era sci-fi series, with outstanding art collaborations. We've got Chris Sprouse on the Ocean end of things (and few people do clean sci-fi visuals better than Sprouse), with Colleen Doran reaching for the stars on Orbiter, tracking a Space Shuttle crash landing on Earth after being mysteriously missing for a decade. It's the epitome of one of Warren Ellis' classic "What If?" premises that he uses so sharply to propel high-interest sci-fi.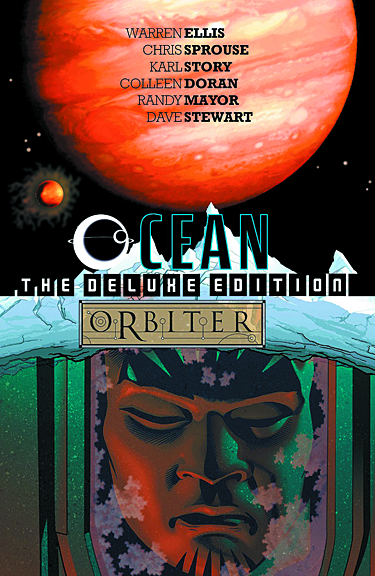 If you wanted to get all present-day, then I wholeheartedly recommendLazarus Volume 3: Conclave by Greg Rucka and Michael Lark, published by Image Comics. It clangs together a near-future extrapolation of social fears and rapidly advancing biotechnology in a world where organized crime corporations control everything. It's got intense action, family drama, and social relevance. For my money, it's easily the best book Image Comics is currently publishing, and is a contender for best current series from any publisher, period.