Welcome to our Previews digest! Your LCS and favourite creators will thank you for doing your homework, and we're making it easier than ever. From now on, every month we'll be filleting Previews, serving up the lauded, the lusted after, and the laughable for you to pick from. Below are February 2014's standouts, so take a look and see what you want to round out your pull list, and what you want to round up and throw out of town.
New Beginnings & #1's
White Suits #1 – Writer Frank Barbiere (Five Ghosts) starts a new ongoing, a violent noir descended from the Cold War, with killer art from Toby (Blue Estate) Cypress. Barbiere's going places, Cypress is a hot young talent on the up.
Superman: Lois Lane #1 & Batman: Joker's Daughter #1 – DC Women make waves in February, although there's just one writer on both one-shots, and its Snyder protégé Marguerite Bennett. Progressive publishing you just can't miss, or more of the DC boo and hiss? Survey says the latter.
The Royals #1 – had you written Vertigo off? Scribe Rob Williams (Daken, 2000AD) and artist Simon Coleby (2000AD) are still flying the flag, with superhuman royals. The bluer the blood, the stiffer the jab. Can you say "Anglophone Power Fantasy"?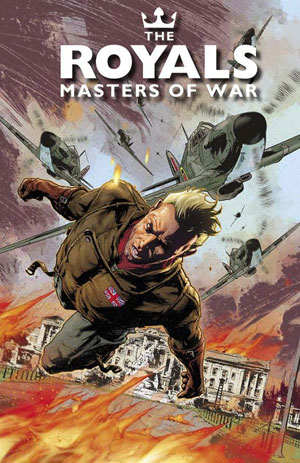 Undertow #1 (Steve Orlando/Artom Trakhanov) & The Mercenary Sea #1 (Kel "I Love Trouble" Symons/Matthew Reynolds), a double bill of aquatic launches about, respectively, Atlantean subterfuge and late 30's South Seas bootlegging. The first looks Manifest Destiny beautiful, the second looks like an Image misfire, but Symons is worth a shot.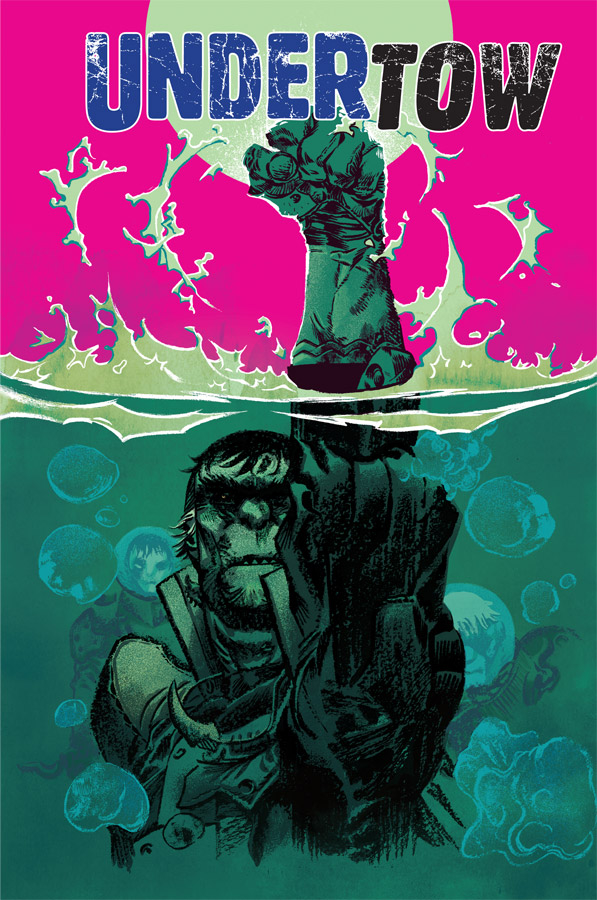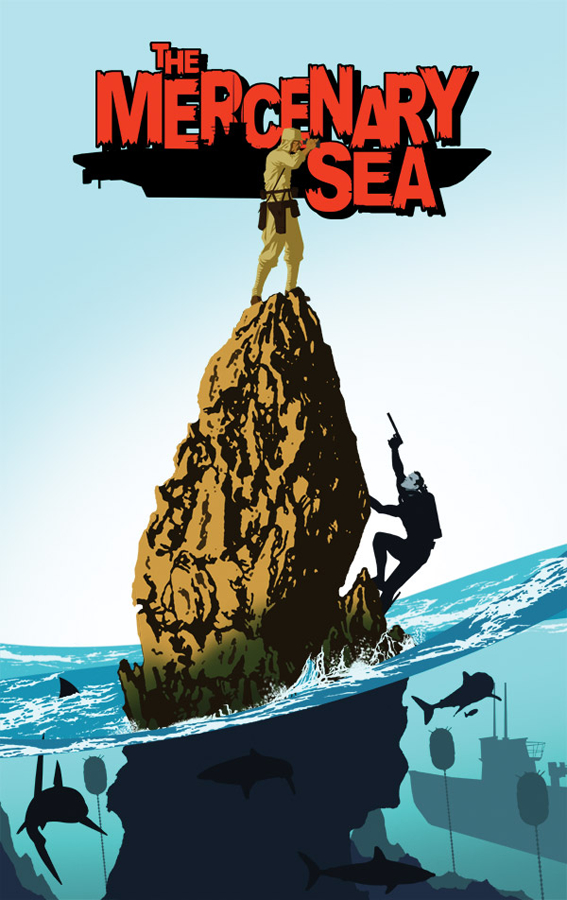 The Revenger #1 (Jonathan Ross/Ian Churchill) & One Hit Wonder #1 (Fabrice Sapolsky [Spider-Man Noir]/Ariel Olivetti), both about Hollywood killers. Is Image so snowed with pitches that they're doing launches deathmatch style now? We call Ross for a sales win, though Olivetti will cinch the most-muscular. But who will care?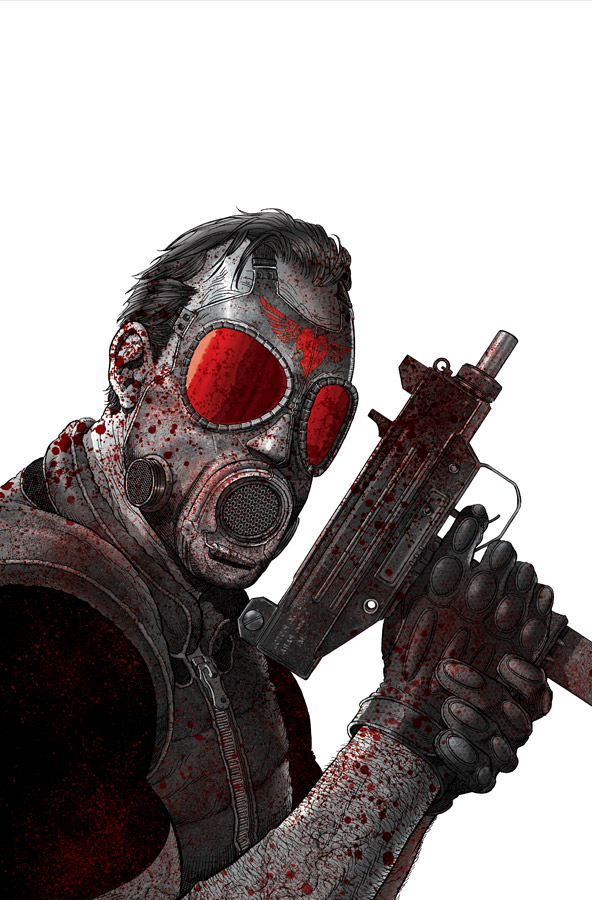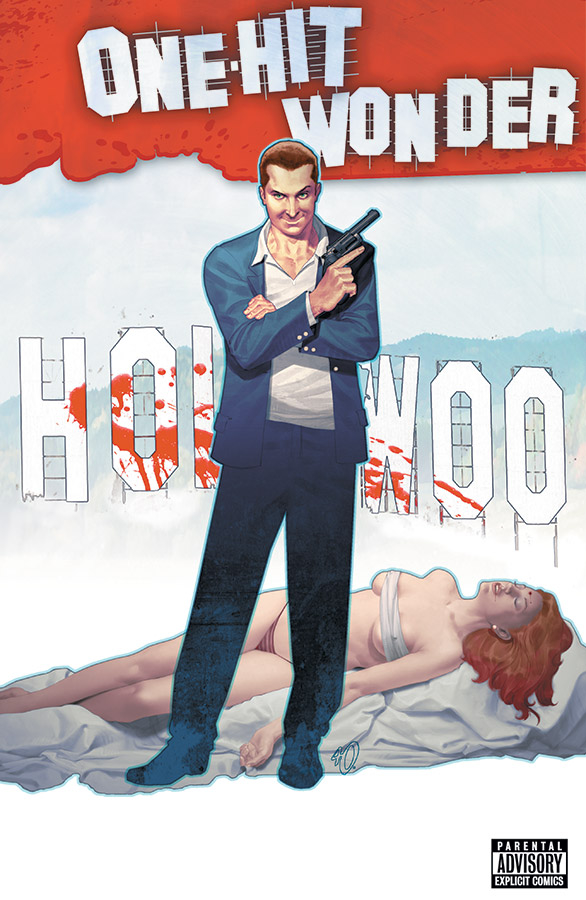 Marvel #1's will include fresh Punisher (Nathan Edmondson & Mitch Gerads bringing The Activity's black ops pedigree to bear on Castle, this could be punishing in the best way), She Hulk (Charles Letter 44 Soule & Javier Hawkeye Pulido bring real-world legal expertise and offbeat stylings to make a great case for Shulkie), & Ms Marvel (G Willow Air Wilson & Adrian Runaways Alphona are guaranteed a decent shot for PR reasons, but they could just pull it off if enthusiasm converts to sales) and Loki Agent of Asgard (Al Mighty Avengers Ewing & Lee Garbett may find themselves sucking on the fumes of a departing Loki Love bus, as the Trickster God ages out of his appeal).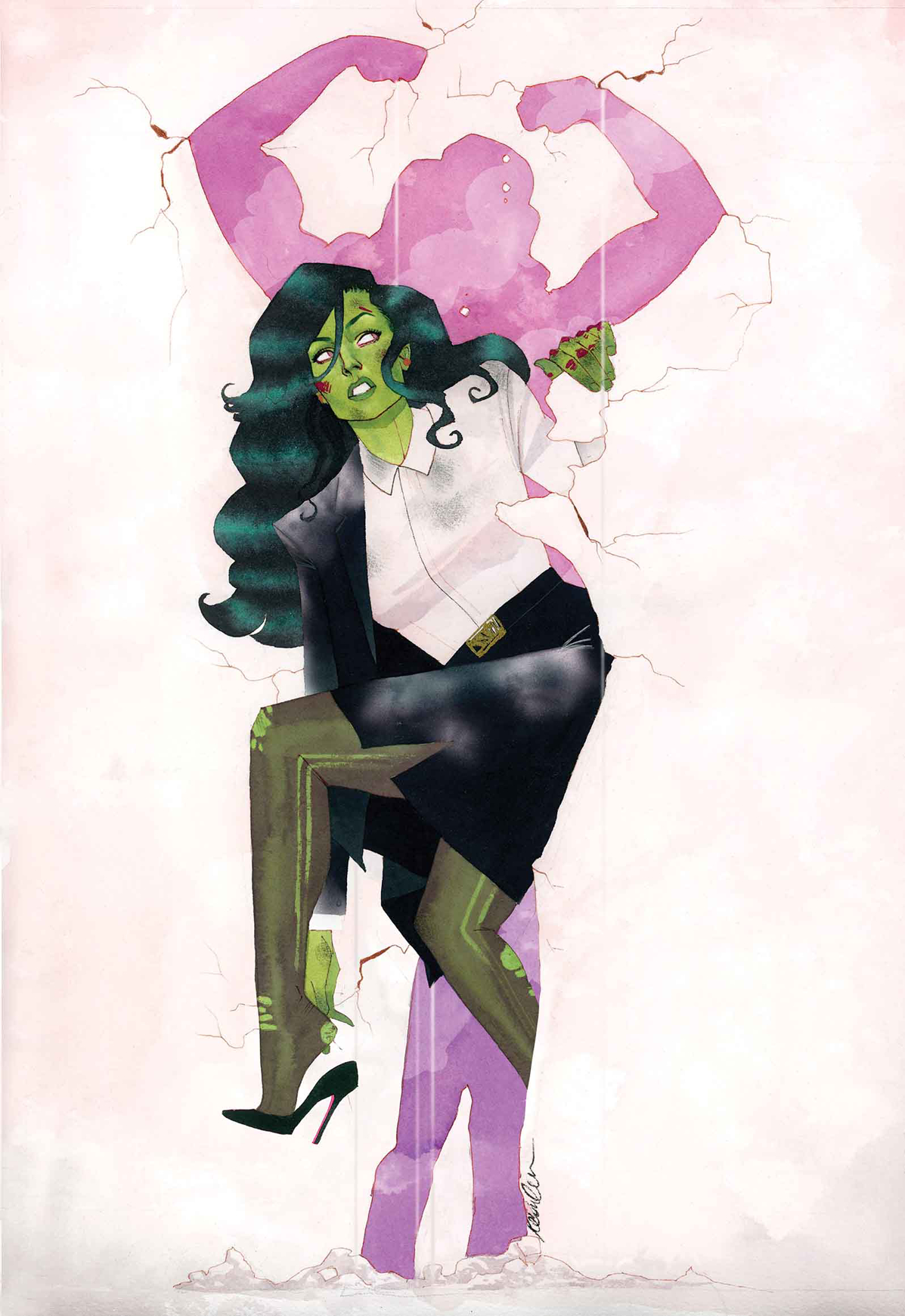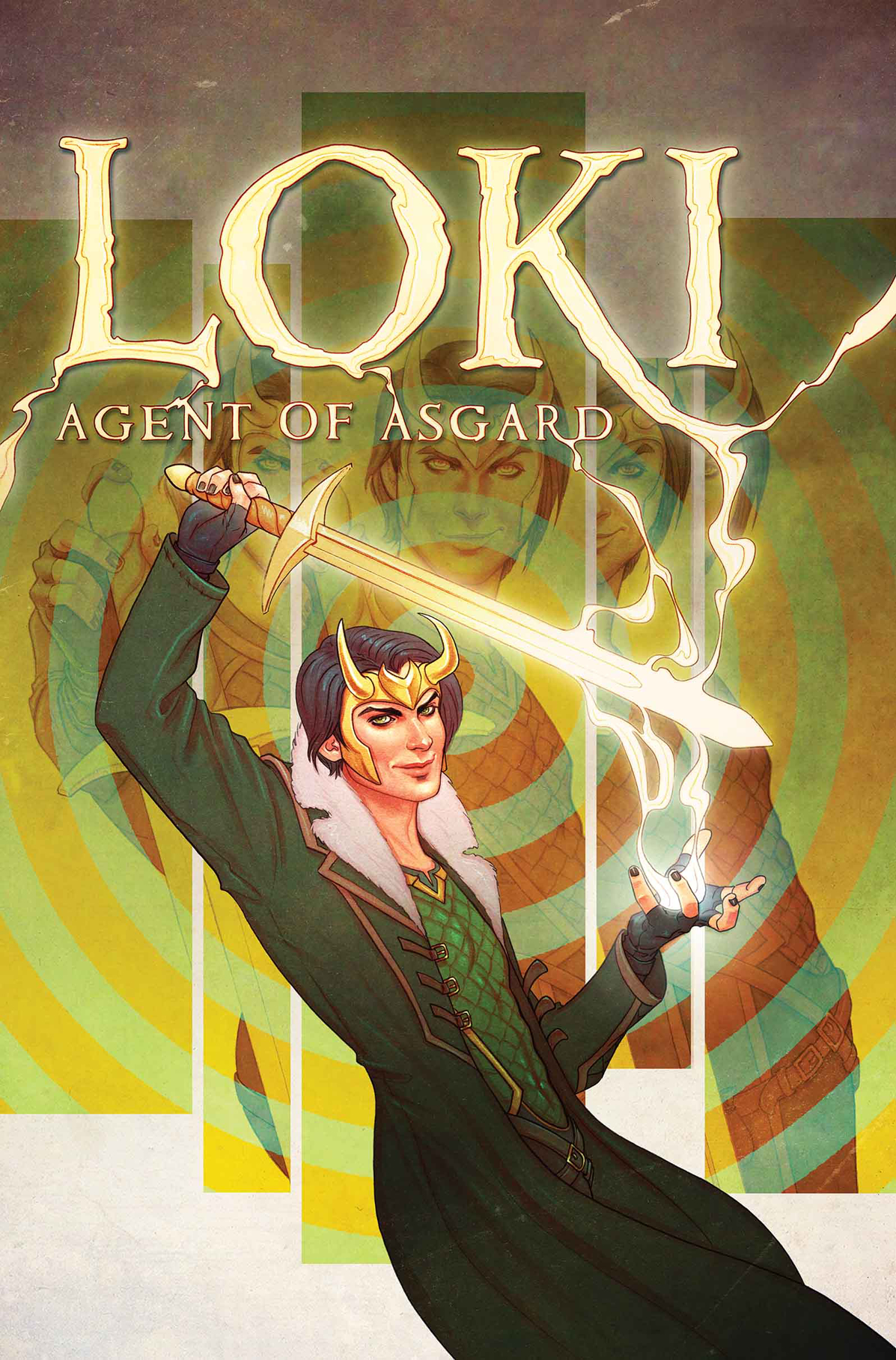 Familiar Faces
Fear Agent v.1 (2nd ed.) – Rick Remender & Tony Moore tear up space for the first time, all over again! This is your reward for not splashing out on the Omnibus hardcover.
Lobster Johnson: Get Lobster Johnson – regular collaborators Mignola, Arcudi, & Tonci Who Is Jake Elis Zonjic bring the claw for a freshly caught pulp 5-parter! On this occasion, we recommend the Lobster.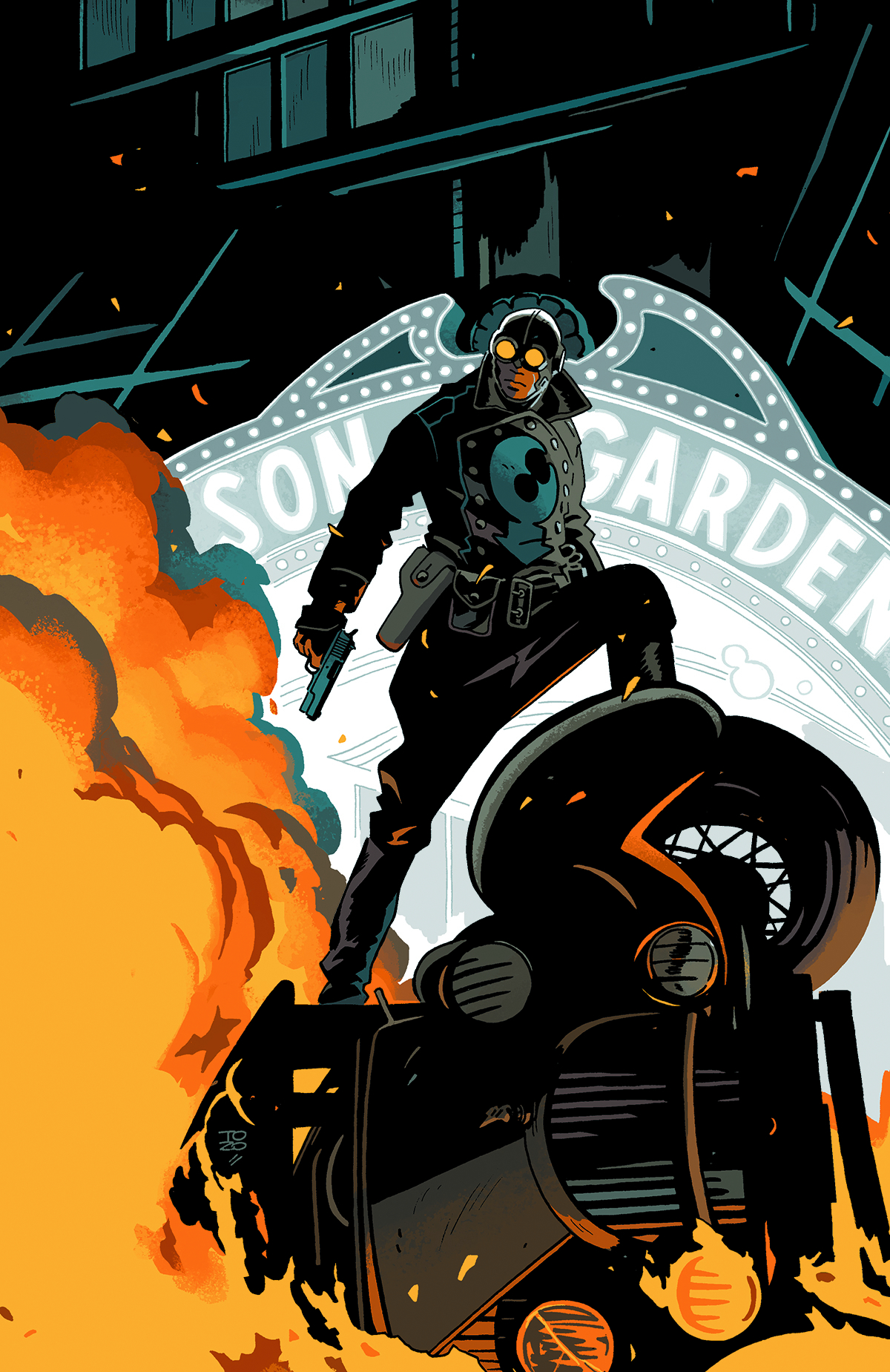 Death TP – All the Gaiman Death there is, in one place, from Bachalo, Buckingham, Dringenberg, Jones I
II, Pennington, Doran, McKean and Jeffrey Jones. Could this mean an upcoming appearance in Sandman: Overture? Is that the rubbing together of DC's sweaty palms we hear? Annihilation Omnibus HC – The cosmic event you can thank for The Avengers movie sequels, as orchestrated by Abnett & Lanning et al, collected in one 880 page hardback, all minis included! This is the body of work that made cosmic Marvel cool again.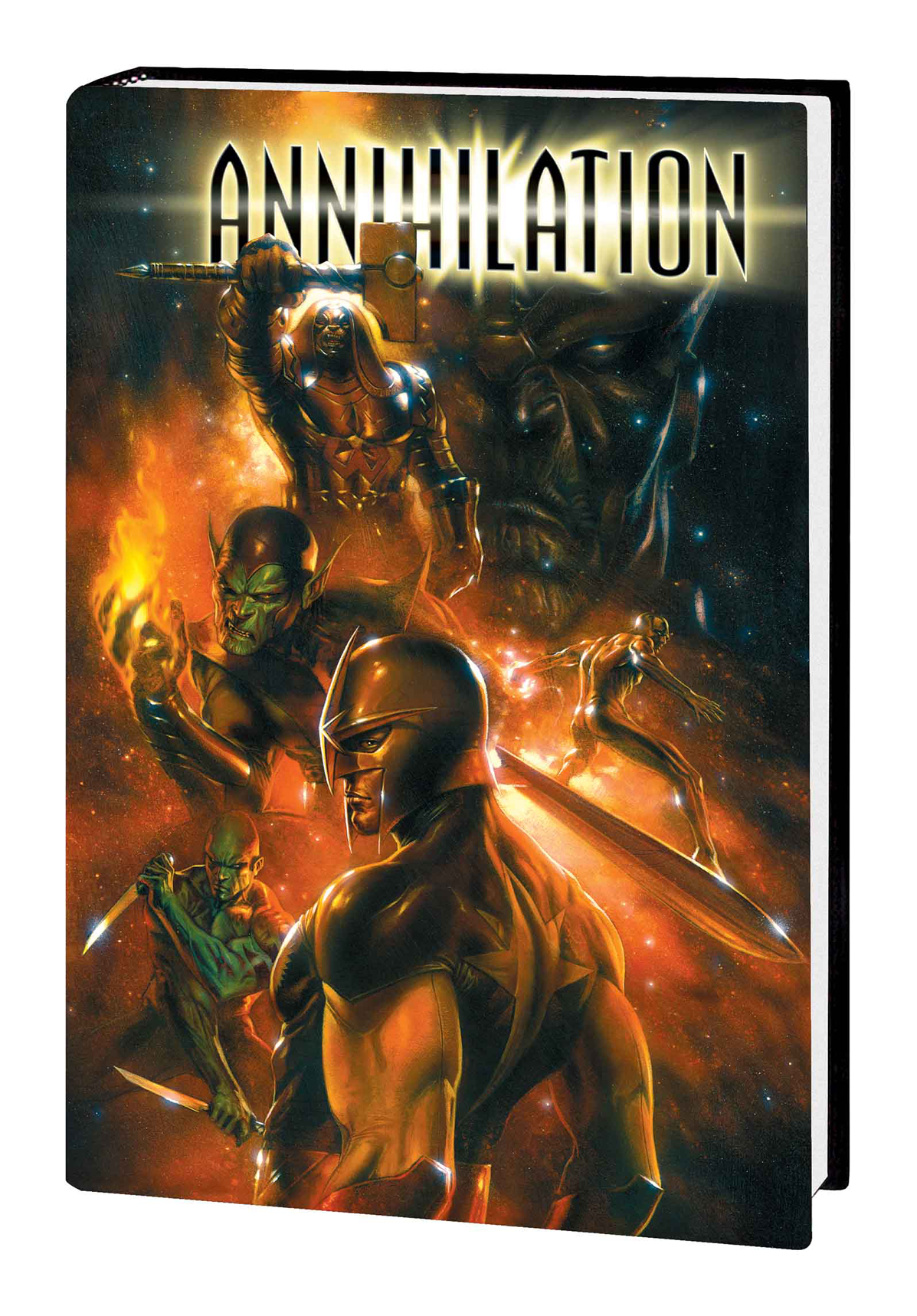 Daytripper HC – Reprinted in hardcover and underrated for its obtuse structure and low-key story, this is one for the romantic and the melancholy from Brazilian Wonder Twins Fabio Moon & Gabriel Ba. Pack a lunch.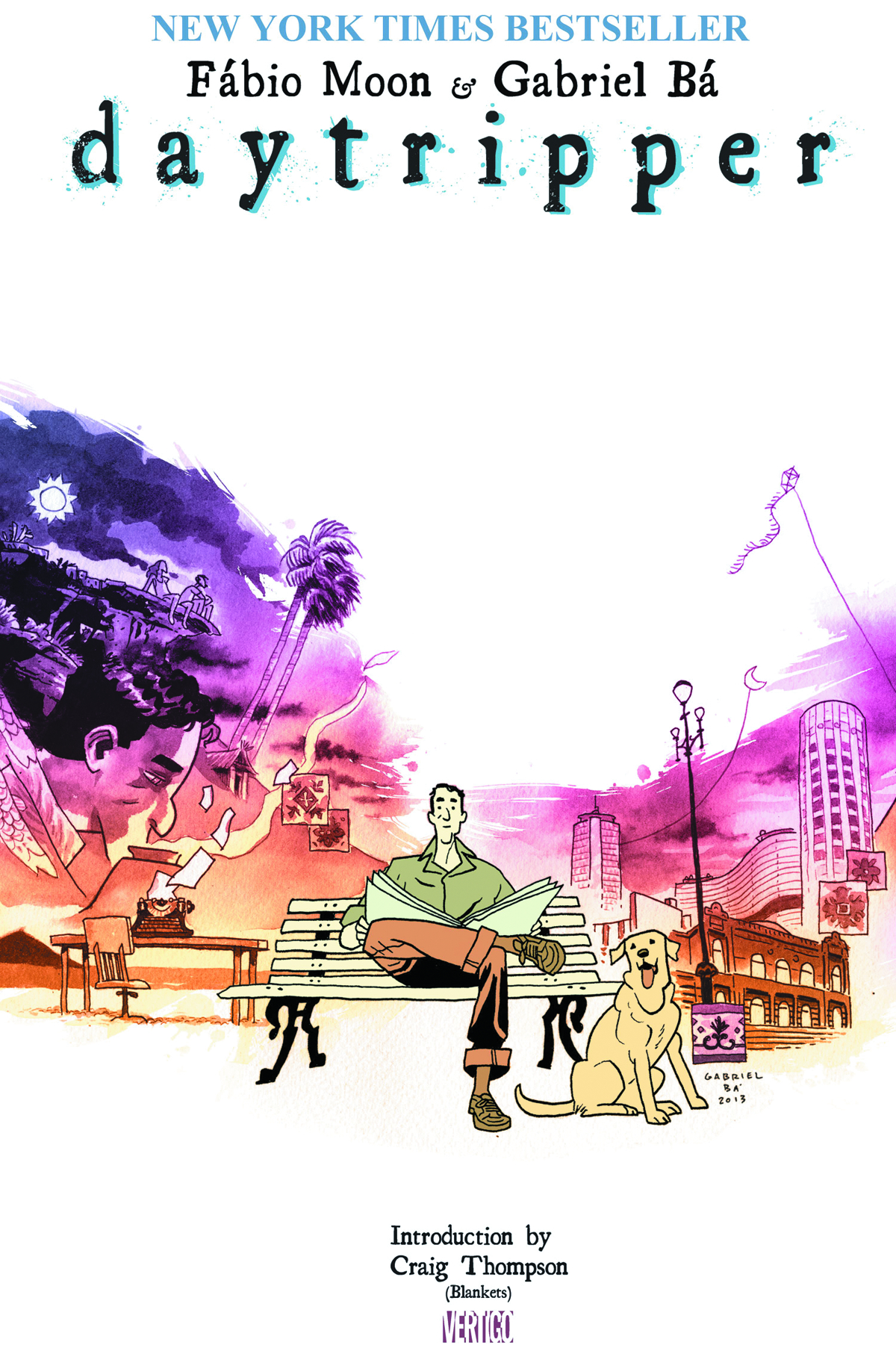 The Bojeffries Saga – Alan Moore. Yes, 24 brand new pages from Moore & Steve Parkhouse, in a 96 page Top Shelf softcover collecting all Bojeffries there's been. It has French flaps, too. Classy!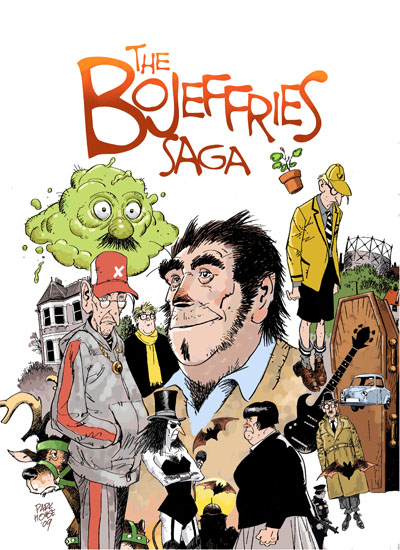 Under the Radar
Vandroid #1 – Dark Horse resurrects a lost 1984 cyborg flick, with a little help from Tommy Lee Edwards, Noah Smith, & Dan McDaid. Have you noticed that lately the 80's is the decade comics have the most fun with?
Darby Pop's City: Mind in the Machine – IDW likely aren't on your radar for insightful social commentary, but Eric Matchstick Men Garcia & Javier Fernandez might broaden the IDW rep beyond polished franchise content with this title, touching on surveillance culture, technological ubiquity, and human/machine melds.
Elephantmen #56 –Shaky Kane done-in-one! Why isn't Kane doing ALL of Elephantmen yet?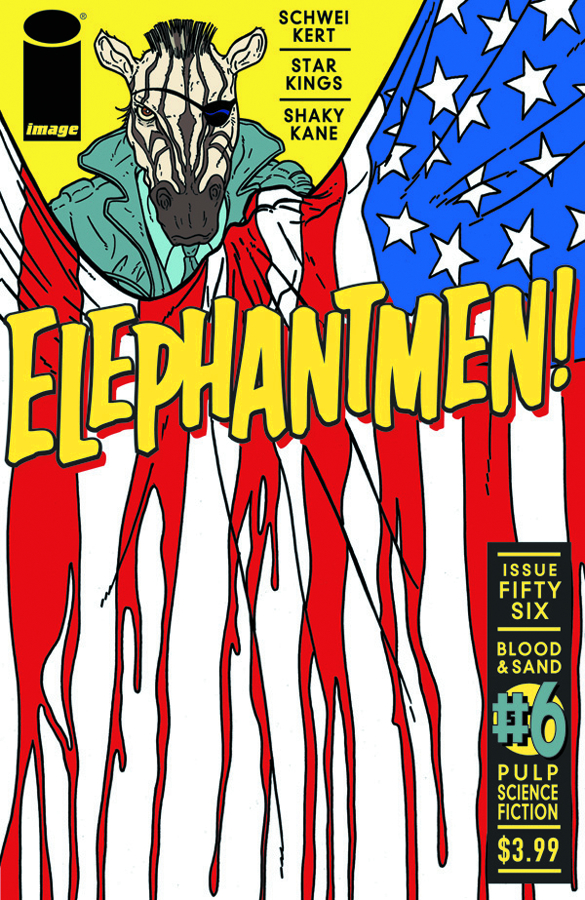 Avengers World #3 – Nobody asked for another Avengers title, but can anybody resist Shang Chi vs Gorgon for 20 pages? By Stefano Caselli? Are you going to pass that up? Seriously?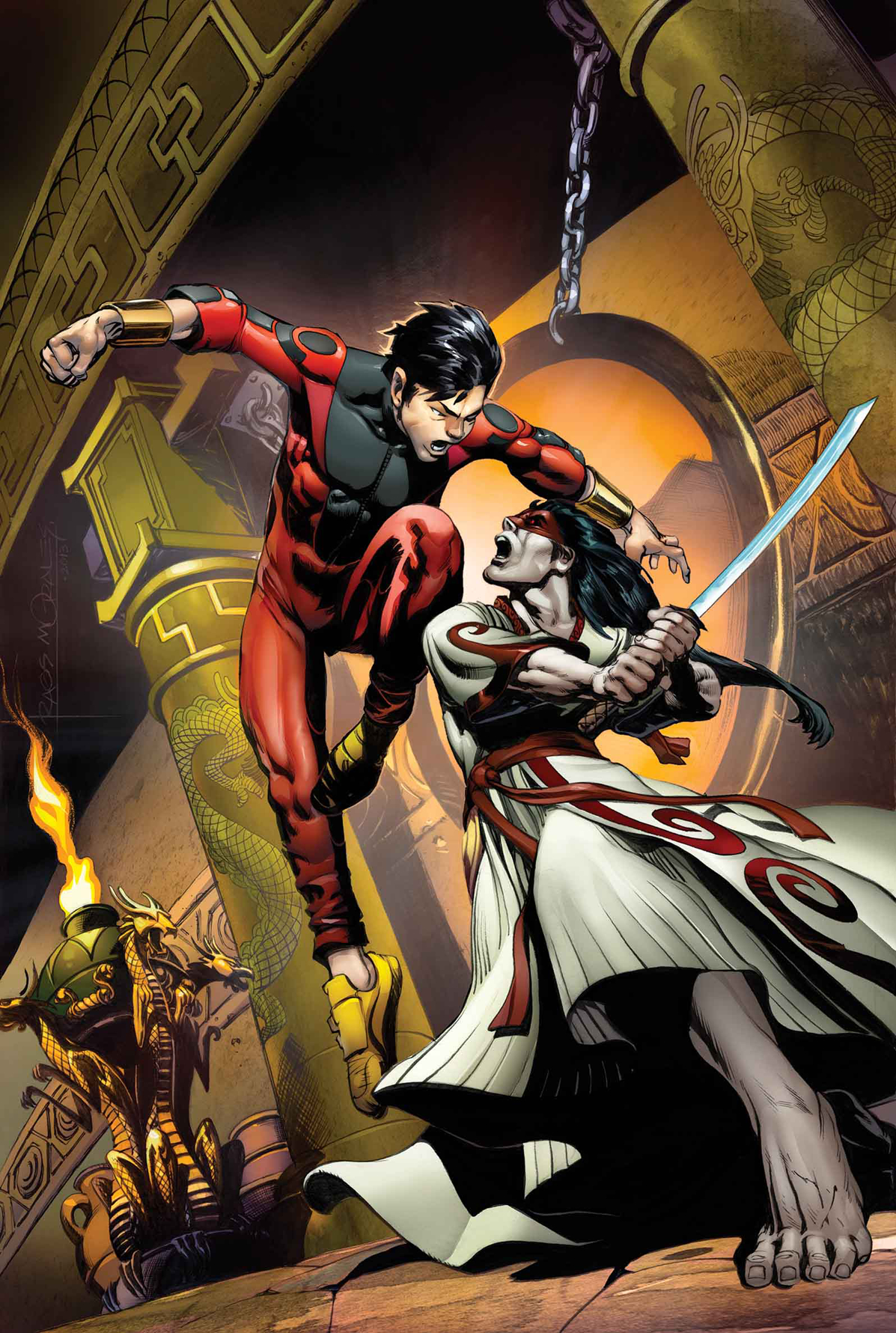 Loki: Ragnarok and Roll – BOOM! Studios must have spotted Eric Esquivel's year-making Thor: Unkillable Thunder-Christ, and grabbed Fanboys vs Zombies's Jerry Gaylord for some slick art! This will be under-ordered, and unholy fun.
The Bunker – Joshua Hale Fialkov & Joe Infurnari's digital comic, one of 2013's buzz-books, comes to print courtesy of the smart folks at Oni Press. Nothing but raves around this one.
Robocop: Movie One-Shots – Four separate one-shots about the half-man, all cop hero, from hot and upcoming indy creators Harris/Kowalski, Barbiere/Vieira, Moreci/Copland, and Brisson/Laiso. Remember those dumb 90's Leifeld concepts that Image spun gold from this year? Well, imagine what the comics new breed could do with free range on Robocop.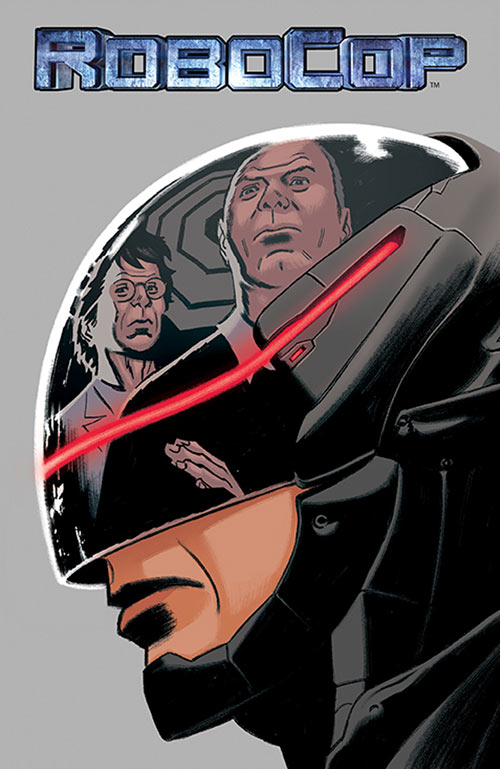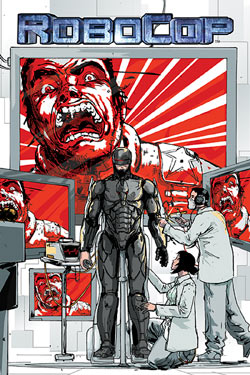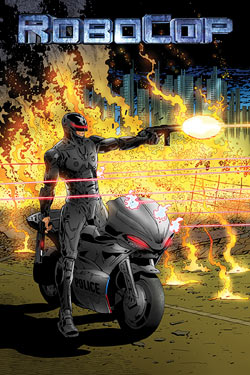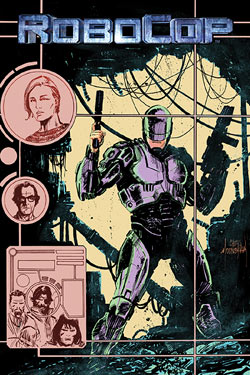 Turok – Greg Pak & Mirko Colak bring the Dinosaur-hunter back for Dynamite, an early volley in the publisher's planned Gold Key revival. Was there nothing more interesting to put these talented creators on? No Warlord of Mars specials unaccounted for?
New Collected Editions
Buzzkill TP – Dark Horse's finest miniseries of 2013 comes correct (and collected), featuring 12-step super-heroics with serious complications. No shame in being late to the party, it's showing up that matters. Donny Cate
s, Mark Reznicek, & Geoff Shaw have just what you need!
Cannon HC – Fantagraphics want to know: Got Wood? Wallace Wood, that is, almost 300 pages collected in a lush softcover!
Green Arrow v.4 The Killing Machine – Finally, a readable New 52 Green Arrow! Jeff Lemire and Andrea Sorrentino took charge in these issues, and set GA fans all a-quiver.
Mask of the Red Panda – Monkeybrain's pulp noir hero sees print through IDW, courtesy of Gregg Taylor & Dean Kotz! Saturday matinee serial fun with Red Panda and Flying Squirrel. A lighter shade of noir.
Zero v.1 – proof that rotating art duties (Michael Walsh, Tradd Moore, Mateus Santoluoco, Morgan Jeske, & the omnipresent Jordie Bellaire) can pay off, and that Ales Kot can tell a story that's both speculative and coherent. For four issues, at least.
Amazing Spider-man Family Business OGN – Waid + Robinson + Dell'Otto = at the very least, a beautiful disaster, right? Dell'Otto can't create an ugly page, can he? Nijihara Holograph – Lynchian manga horror from Inio Asano, courtesy of Fantagraphics. This may make a tasty hardback intro to a manga master's work.
Sidekick v.1 – J Michael Straczynski has an imprint now, called Joe's Comics, and this volume is about a disgraced sidekick. Strictly for the JMS faithful and disgruntled Boy Wonders. Naked mid-air brooding is involved. Jack Kirby's New Gods Artist's Edition – This is a compulsory purchase, isn't it? Original Kirby art, outsize, in your home. Biggest badge of honour ever!