Review: Blaze Brothers #2 is a high-octane tale of honor, betrayal and good old fashioned badassery
A while back I got my hands on a copy of Blaze Brothers #1, a high-octane tale of honor, betrayal and good old fashioned badassery. This month I took a look at the second issue in this ongoing, adrenaline-filled roller-coaster and was privy to backstory as well as what makes the Blaze Brothers tick.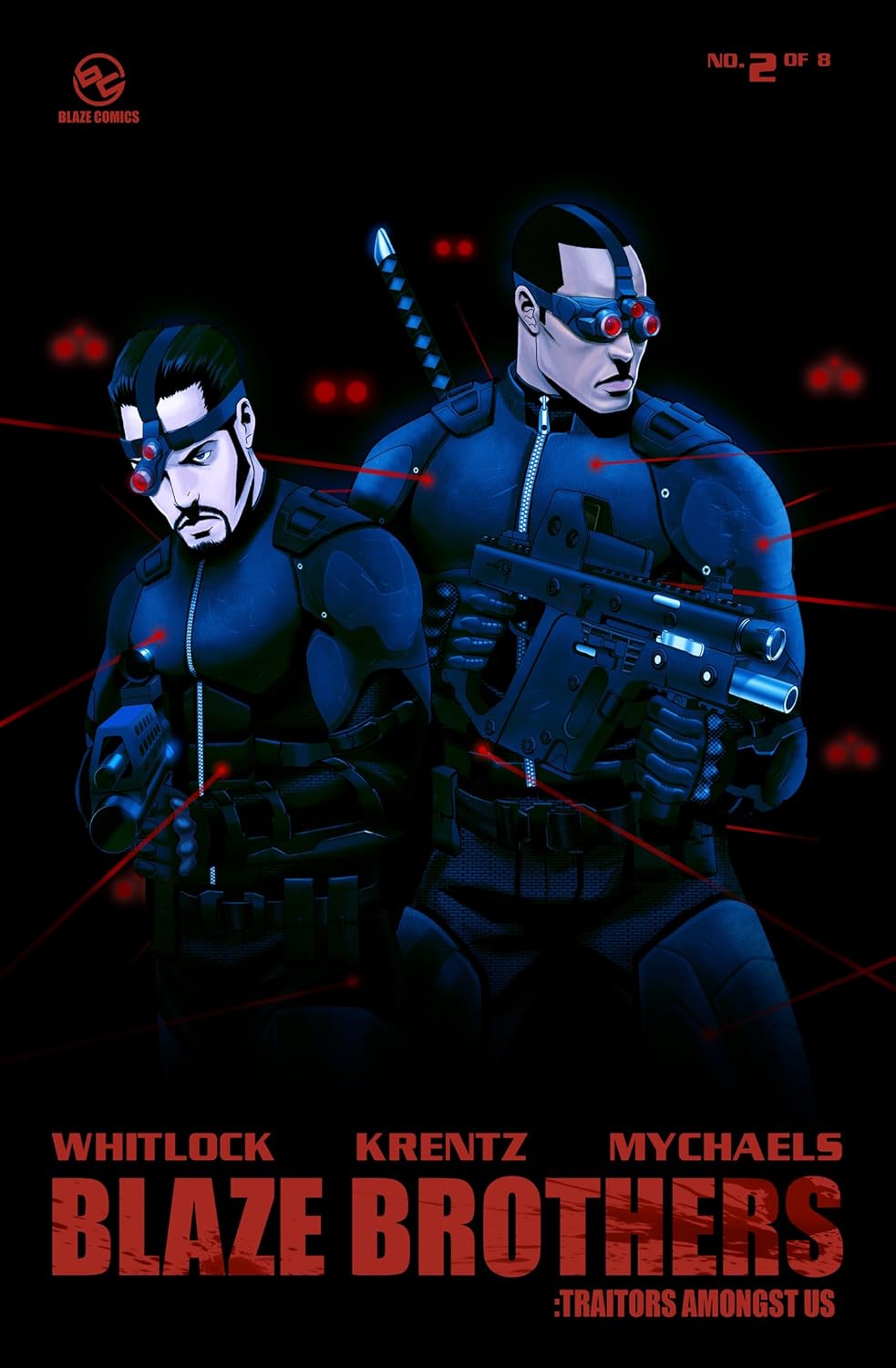 This issue opens up with a visit to Jack and Billy's surrogate parent's/master's house, where we learn that their father doesn't approve of their choice of occupation. What's more, he's been there and knows that the work leads to horrible things.
Billy, being the loud-mouthed street dude that he is, challenges their father and is met with one of the greatest lines in comic book history. "Sometimes you don't choose the ass whipping, sometimes the ass whipping chooses you!" 
From there we learn a few things about big brother Jack, first and foremost that he and the brother's adopted sister Cicada had a thing going on like Billy Paul and Ms. Jones. We're flashed back to their black op days, where they infiltrate the Escobar (Yes, that Escobar) compound and a unique turn of events causes the young woman in question to be taken out of action. Later, Billy gets a visit from a new customer offering him a salacious reward for making her a widow.
This series continues to be a shot of adrenaline directly into the heart of the reader. The first few scenes are hilarious in a good way. Billy's arrogance seems to get him in more trouble than his body is able to handle, though it's refreshing to see that he actually does have other sides to him.
Jack, on the other hand, only seems to run on stoicism and regret, which makes him less interesting than his younger and more impulsive brother, despite having more of personal life. Jack's relationship seems a bit tacked-on to give him a bit of depth but with only a few inserted images, we have no organic frame of reference for their relationship.
The images of Jack and Cicada together are good and all, but it just feels like window dressing as opposed to the whole story, and I hope that over time we will get more. The art is still superbly done from the fluid movement during Jack's sword fight to the vivid red splatter of blood when someone gets mowed down, the pencils, inks and colors are administered flawlessly. I'd love to see more of the Cicada and Jack romance, also I feel like Billy needs more of a life outside of killing people or being a badass.
---
To order Blaze Brothers, visit the publisher's website.