Singles Going Steady is Comics Bulletin's weekly single issue review roundup.
Locke & Key: Alpha #2
(Joe Hill, Gabriel Rodriguez, Jay Fotos, Robbie Robbins; IDW)

''Who's there?''
Gabriel Rodriguez and Joe Hill … you magnificent bastards.
To begin the end of Locke & Key with the opening line from Hamlet shows stones. More than anything else, the line — especially an opening line like that and in this context — puts perspective (a bookend) on what has come before it.
Art, be it on the stage, the page or some shadow on a wall can be read in several ways, it's all interpretation. Because of its inherent humanity, Bernardo's question, at the beginning of Hamlet, is the E=MC2 of Western literature. The genius of Shakespeare is it takes him two words (three, really) to pierce the heart of our mortal coil: identity, the Α and Ω.
Locke & Key writ large deals with the history of the Lockes in the same way The Godfather concerns the Corleones. Each story offers the sweep of operatic drama, but that's all stagecraft. There must also be a focus or else things fall apart. When the door closes on Kay in The Godfather it's Michael's p.o.v., confirmation it's his story. Likewise for Locke & Key, it's Tyler who's there. He's the first of the Locke kids to be introduced, he carries the story throughout and so it fits to depart on his broad shoulders.
Due to its novelistic nature, Locke & Key: Alpha #2 signals the all clear to (re)read this story forwards and backwards. This final issue brims with reverence and regard for what has come before it. These echoes thrum with resonance when the reader returns to the source. Rodriguez's gift for naturalistic subtlety shows in these finer points — in bridges beyond funeral parlor windows — when each is set side by side. Hill has his speeches, talk of death, life and freedom. His best eulogy occurs when he sacrifices words, throws some horns and lets the story sing. Yes, questions receive answers and Hill doesn't entirely bar the promise there could be more, only not now. Jay Fotos, of course, deserves honors as well. His unifying color theory strings much of this series together and allows Rodriguez and Hill to shine.
So what's with four stars instead of five? After this tongue bath, shouldn't past performance predict an 'attaboy pat on the back for Rodriguez et al.? Sometimes I surprise even myself. $7.99 is a small price to pay to support such deserving creators and when the hardcover drops in February I'm in. So, what gives? Presentation counts for something in comics. Time makes the heart grow fonder and adds to the drama, but I wish IDW had put these last two chapters together in one edition sans the family album much as it honors the tellers and the tale.
Locke & Key is a team sport. The fact Hill, Rodriguez, Fotos and letterer Robbie Robbins worked together on every issue is as much of this story's legacy as the story itself. A work so grand resists précis, best to simply ask: 'Who's there?'
– Keith Silva
---
Superior Spider-Man #24
(Dan Slott / Christos Gage / Humberto Ramos / Victor Olazaba / Chris Eliopoulos; Marvel Comics)
Despite the significant changes in the status quo of Spider-Man in the current Marvel Universe, things feel remarkably familiar. Sure the body inside the costume may be Peter Parker but the mind is that of the nefarious Otto Octavius–Dr. Octopus. This does however feel like Spider- Man in so many ways. Sure Otto is a total dick-head but that doesn't detract from the overwhelming sense of nostalgia that you feel with every issue.
What's also amazing is just how much story is within each and every issue. Layers upon layers of little beats are dispersed in this issue and the title in general. You get a taste of every aspect of Spider-Man's life and little seeds planted throughout tease the reader with things to come. You want Aunt May–check, the Hobgoblin family–check, Venom–check, MJ–check…and it all unfolds in such an organic and smooth flowing fashion.
Spider-Man is a labor of love for writer Dan Slott, who gets help from his spectacular spider ally Christos Gage, and it is evident by the way that Slott has put the face of the Marvel Universe through so much turmoil over the past half a decade or so. He has a handle on the gambit of nuances that have made Spider-Man such an endearing character and one of the most recognizable symbols worldwide.
This latest chapter in the "Dangerous Hours" storyline truly has something for everyone as mentioned previously. You get treated to all the emotional interactions betw
een Otter Parktavius (© Comics Bulletin) and his "family". You bear witness to Venom finding a new but familiar host which undoubtedly has dangerous implications for Otter's supporting cast.
The current situation amongst the Goblin line of characters have been nothing short of phenomenal as well, with so much jockeying for dominance. Humberto Ramos really provides so many intangible elements that may not be evident under the pencil of another artist. What's particularly amusing is that I personally found his work on Spider-Man to be quite distracting but in time I have grown accustomed to it and would be upset if someone else had the great privilege of penciling Spider-Man.
If you haven't been following this title you are missing out on a superior (pun intended) comic experience. The nods to continuity on the part of Dan Slott has been as brilliant as his lack of fear in shuffling the deck and changing things up. You gotta read Superior Spider-Man!
– Robert Tacopina
---
Juice Squeezers #1
(David Lapham / Lee Loughridge; Dark Horse Comics)
I know I'm a little behind on this story, but the idea that David Lapham is writing an all-ages comic kinda bends my mind. I mean, this is Stray Bullets David Lapham, right? The same guy who was artist on Warriors of Plasm (http://danielrelkin.blogspot.com/2011/03/two-bit-comics-warriors-of-plasm-1.html)? Is this really the kind of guy you want creating comics for kids?
Apparently, the answer to this question is YES, because Juice Squeezers #1 is all kinds of family fun awesome.
As an all-ages comic, the premise behind this book is straight up nutso. There's this town, Weeville, California, and it's been invaded by "legions of giant bugs" who are threatening to overrun the town. The only thing standing between staid, small-town American Life and arthropod Armageddon is a "covert group comprised of scrawny tweens, the Squeezers," who "are the only ones who can fit into the cramped subterranean battlefield and fight the insects on the frontlines!"
Having student-taught at a middle school for a semester, I can understand why those little suckers are the perfect insecticide. Seriously.
Anyway, this book hits the all-ages idea right on target. As much as there is here for the kids, Lapham throws in enough to keep the adults on board. And he draws one hell of a nasty looking giant dung beetle. Yeeesh.
The dialogue is quick, breezy, and believable, even as his characters perform some pretty outlandish feats both physical and intellectual. Lapham's not talking down to anyone in this book, as he seems to have perfectly captured the cadences and nuances of high level middle-school banter. There are layers of plot that go large, pushing some interesting thematic boundaries, as well as small moments between the kids that keep the whole thing grounded (or, maybe in this case, under-grounded).
There's also some pretty funny stuff in here. I dare you not to laugh when you read the line, "I Love Nuts!"
Lapham's art is detailed without being overwhelming, and his choice of getting Lee Loughridge to color this book was perfect. Loughridge has got the all ages color palette down to a magical science, and his work helps complete the tone of this book.
Soooooooooo … if you're looking for something new to share with your family, you might not have to look too much further than David Lapham's Juice Squeezers #1.
David Lapham…. go figure.
– Daniel Elkin
---
Zero #4
(Ales Kot / Morgan Jeske / Jordie Bellaire / Clayton Cowles; Image Comics)
Ales Kot's Zero takes everything you think you know and love about espionage comics and throws them up in the air, shot bullets through them, then adds a layer of violent hardcore intensity that gives an auteur version of a genre that has a surprising amount of space for a slightly pomo angle on the world of espionage and spying.
Zero #4 deepens the story of Edward Zero, as he meets a man who's pretty much his exact counterpart, just a few years further along into middle-aged dissipation than our hero is. Gareth Carlyle is Zero gone rogue, or more precisely, gone free, escaped away from the espionage business and into a beautiful hilltop home in Rio De Janeiro, where he can get involved in "social responsibility and whores" all he likes.
But the spy business can never leave a man alone. The former life will always come back to haunt a former agent. As Carlyle reflects, "My only sin – in their eyes – is that I saw them for what they are and removed them myself before they had me killed." Perhaps inevitably, the two men who represent the alpha and omega of the spy game must fight a pitched battle to the death, a battle that helps Zero to confront some existential issues in his own existence. This veteran of many missions has finally engaged in one that shakes him to his core, a moment that adds beautifully to the already intriguing complexity of Edward Zero.
Zero #4 is a heady mix of intense espionage paranoia, complex characterization and furious action, brought to brilliant realization by spectacular artwork by Morgan Jeske, who imbues every scene in this book with emphatic passion and energy, a vividness and boldness of line and approach that gives the whole story an otherworldly feel. Jodie Bellaire's astonishing color palette, which does so much to unify the diverse approac
h of the brilliant artists on this series, is on bold display in this issue, delivering a collection of earth tones and impressionistic colors, all greens and oranges and blood reds, that highlight both the paranoia and fury of this tale.
Which is a good summary for the world that Kot is creating in Zero. It's espionage stuff, but there's an intensity of emotion and power of action that separates it from Bond, Bourne and even Velvet. It's Ales Kot's incredible vision, and it should not be missed.
– Jason Sacks
---
Teenage Mutant Ninja Turtles #29
(Kevin Eastman / Bobby Curnow / Tom Waltz / Ross Campbell / Ronda Pattison; IDW)
I can be a damn gull, sure. Give me two fingers of nostalgia, a fin burning a hole in my pocket and a gorgeous cover by Ross Campbell and quick like a bunny I go from browser to buyer to proselytizer. Plus as a native New Englander I'm drawn to falling leaves.
Teenage Mutant Ninja Turtles are a birthright of every male born in the last thirty years of the twentieth century. Kevin Eastman and Peter Laird are our Stan and Jack — Semper mirari. When it comes to TMNT at IDW, I'm a tourist, the 'that guy' who drones on about, 'I knew April O'Neil when she had a perm!' There's been a lot of water through the sewers since then and these are not those turtles. Amen.
'Fit's hit the shan' in the Turtle-verse, our heroes are all hurting and Leo is downright damaged. Teenage Mutant Ninja Turtles #29 marks a debriefing after what must have been one mother of a battle. April and Casey Jones load up the micro-bus with the broken turtles (and Splinter in a splint), light out of NYC and take the parkway to the O'Neil family's Northhampton getaway.
There's some 'Born Again' feels here as the torn-down turtles (and a face-tattooed stowaway) try to sort out this new world order. The issue loses its momentum a touch when the older O'Neils enter the frame and drop some 'we've-never-told-you-this-but' bit of foreboding. As a 'B' story it gets 'C' grade. The tension convention among the turtles has a lot more juice than whatever inconvenient truth Beth and John O'Neil may harbor.
This isn't the first (or second time) around for Campbell, turtle-wise. It's admirable how he draws the TMNT with the precision of a devotee and the verve of a guy who can't believe his crazy stupid luck. Make no mistake, Campbell didn't fall into a gooey puddle of mutagen and come out with this cherry gig 'cause he was playing in the right storm drain at the right time. The cat's a killer cartoonist.
Campbell's line is voluptuous; it curves, has volume and oozes realism. At the same time his cartooning has grit, rough edges; it's street. These two contrary styles are set face-to-face as Campbell draws a showdown between Leo's smooth dome and Raph's rough exterior. He uses their heads to frame the tussle that breaks out as a result. It's an ideal example of how visual storytelling morphs grace into rage and turns courage to self-perseverance. Not to mention how Campbell dovetails different styles in his work — art so singular it can only be Ross Campbell.
Teenage Mutant Ninja Turtles #29 showcases the greatest trick(s) of serialized storytelling: it pushes the reader forwards and backwards, equally compelled to find out what happens next and how the story got here in the first place. Now that's good comics.
– Keith Silva
---
Indestructible Hulk #17
(Mark Waid / Clay Mann / Seth Mann / Miguel Sepulveda / Val Staples / VC's Cory Petit; Marvel Comics)
Mark Waid's take on the Hulk has been one of the dark horse sleeper hits of the Marvel NOW rebranding. It doesn't get all the wonderful press and accolades like other titles such as Hawkeye, but make no mistake this is a title that has a good amount of oomph to it. Hulk's foray into "Inhumanity" focuses on Bruce Banner's contribution to finding a cure for the Terrigen Mists that have been unleashed upon the Earth. Much to Dr. Banner's dismay he finds that Tony Stark and Hank Pym have been granted access to his private lab by SHIELD which undoubtedly does not sit well with the one person on the planet you really don't want to piss off.
Waid manages to situate Banner in settings where his peers are the ones who are most likely to cause Bruce a breakdown leading to his transformation into the Hulk. Using that formula lends credence to the story because much like in real life it is those that are closest you and those that you must deal with on a regular basis are the ones most likely to push your buttons. When you are stationed with others of your ilk, in this case scientific minds, it is very believable that Banner would be in a constant struggle to keep the beast at bay. When you factor in characters like Stark and Pym, two minds who are as scientifically keen to Banner's, and their agitating personalities it is only a matter of time before Bruce is going to pop.
Hulk #17 showcases some wonderful character moments to compliment the story. There is the underlying mistrust of Banner that is evident in the actions and mannerisms of Hank Pym and Tony Stark. When they learn that Banner's plan to combat the Terrigen Mists comes in the form of a bomb Tony freaks out. As Hank McCoy–Beast–enters the fray and adds another brilliant science mind to the mix it turns the screws just a notch tighter on Bruce and he makes reference to the super-secret science club that Stark, McCoy, Reed Richards and T'Challa won't allow him membership into, an acknowledgement that Banner is aware of their Illuminati.
The trio of artists that took part in the jam session that was issue 17 all managed to keep things in a cohesive package. There were no glaring art changes that
were easily noticed. Instead everything flowed together quite nicely. There is a panel towards the beginning where Banner walks in on Stark and Pym in his lab that was humorous and demonstrated the inner workings of Banner's mind when dealing with a stressful situation. It was a moment that added a bit of levity to the situation and was a welcome inclusion.
This is the first part in the story arc according to the recap and creator page — or is it? Last issue also stated that it was the first chapter in this storyline so I suppose only Marvel editorial knows.
Regardless, things end with a bang. Hopefully the cliffhanger leads somewhere, as I found myself easily invested in this particular storyline.
– Robert Tacopina
---
Bad Blood #1
(Jonathan Maberry / Tyler Crook; Dark Horse Comics)
---
Deceivers #1
(Steven Grant / Jose Holder / Kelly Fitzpatrick / Ed Dukeshire; BOOM! Studios)
---
A Voice in the Dark #2
(Larime Taylor; Image Comics)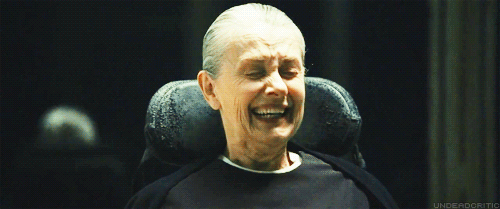 ---
Black Science #2
(Rick Remeder / Mateo Scalera; Image Comics)