As promised, last Wednesday saw the release of not just some great DC books, but some interesting efforts from other publishers. Did any of them really stand out from the crowd? You could say so, but we'll let the reviews themselves do the talking.
Ignited #2 (Humanoids)
(w) Mark Waid, Kwanza Osajyefo (a) Phil Briones (c) Andrew Crossley
The first issue of Ignited buckled under the weight of having to launch a new universe full of original characters. Thankfully, the scale has been dialed back so that readers can actually form an emotional bond with the book's many characters. The cast is still too big to successfully manage with modern storytelling techniques, as Waid and Osajyefo need to compress the writing down even more. However, their unique situation – surviving a recent school shooting, discovering superpowers, and dealing with the tribulations of teenage life – offers readers a fantastical and grounded experience.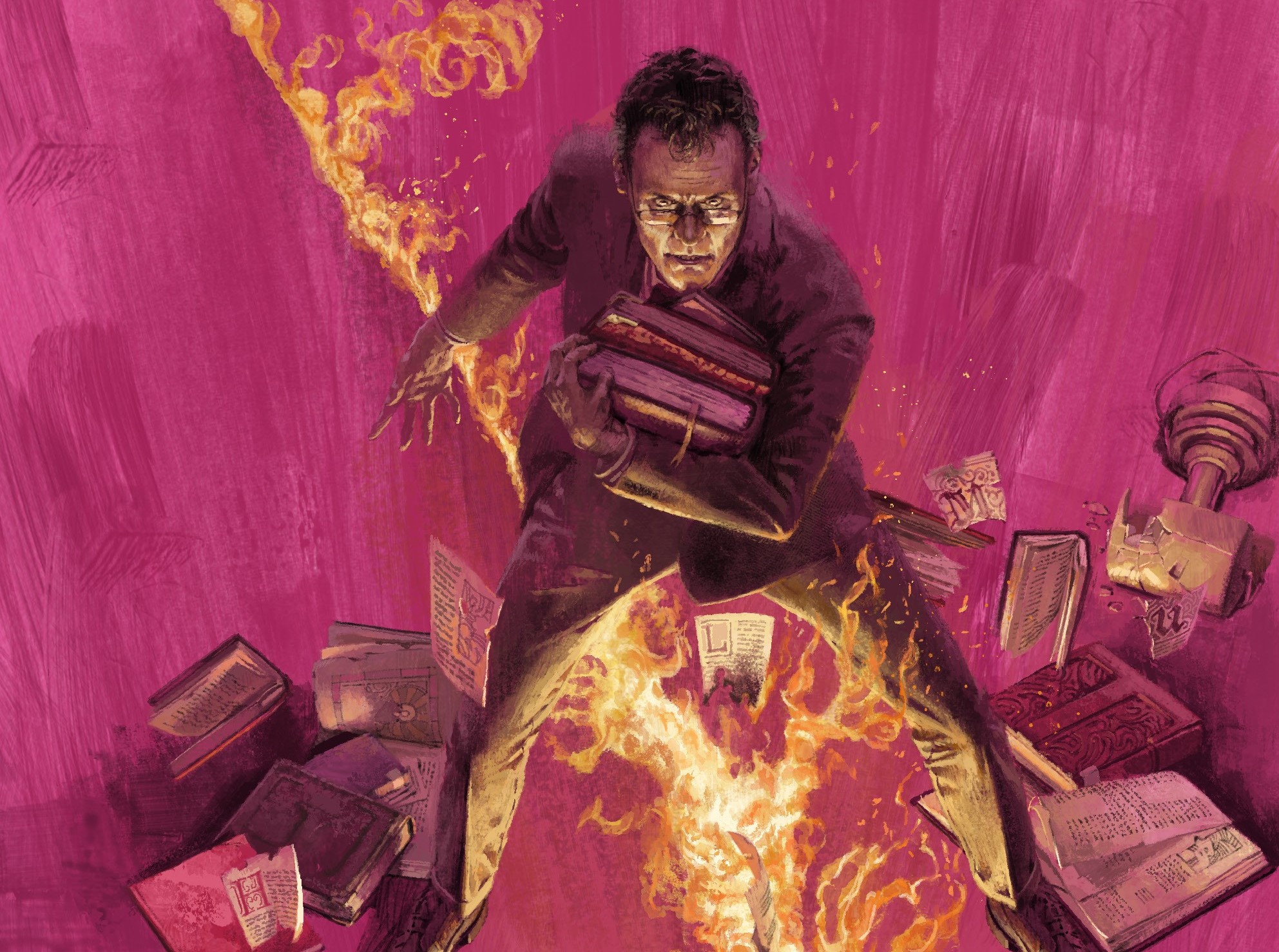 Buffy the Vampire Slayer #6 (BOOM! Studios)
(w) Jordie Bellaire (a) David Lopez (c) Raul Angulo
It's amazing how much the artwork can affect the perception of a book. While David Lopez's art is enjoyable on its own, it is a significant downgrade from Dan Mora's initial 4 issues. It isn't fair, but that doesn't make it any less true. Despite this, the issue itself is another solid Buffy adventure. Jordie Bellaire's writing is unafraid of adding new wrinkles to the Buffy lore. But despite how well written this arc may be, it is beginning to feel a touch like filler. Unless Xander becomes a full-blown vampire, it's pretty evident how the core to this arc will end.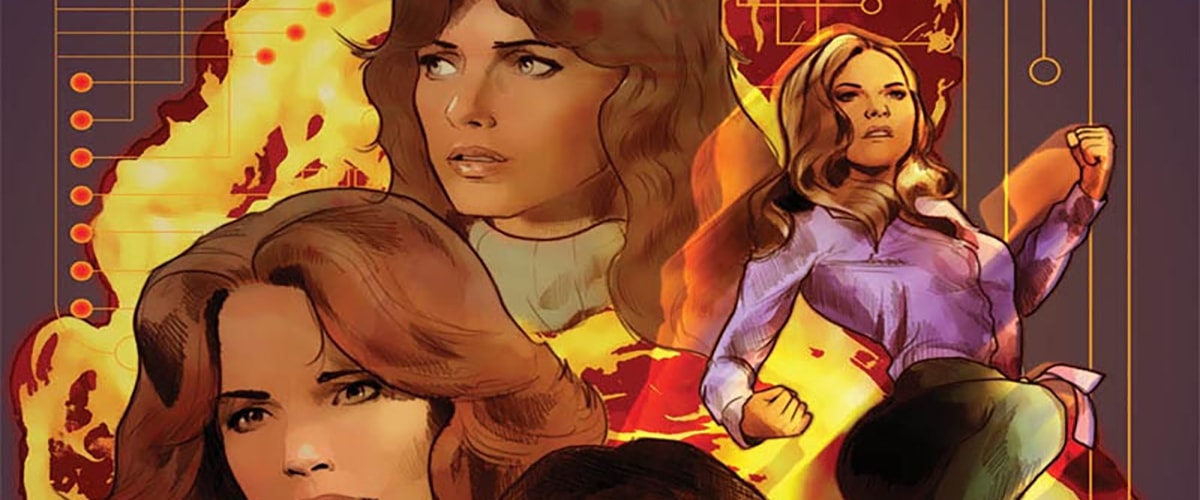 Charlie's Angels vs. The Bionic Woman #1 (Dynamite)
(w) Cameron Deordio (a) Soo Lee (c) Addison Duke
1970s and early 1980s children are possibly going to be pumped about this crossover. Maybe some fans of the 2000s Charlie's Angels films – or those interested in the upcoming reboot – will have some cursory interest. But it seems that Dynamite is hoping that mashing up two forgotten licenses of yesteryear will sell new books. No one was asking for another Charlie's Angels comic, let alone one that crossed over with the Bionic Woman. However… this is actually a pretty decent spy thriller. Though the issue ends by setting up the titular "versus," Cameron Deordio's script focuses on cloak-and-dagger spy tactics, with very little action, which works well in the context of the story. Soo Lee's artwork gives the book an intentionally dated aesthetic, transporting readers into the low-tech world of the early 1980s. However, there are instances where her attempts add details fill panels with unnecessary and unpleasant lines. It may not be a mind-blowing adventure or the most ambitious crossover ever seen, but Charlie's Angels vs. The Bionic Woman #1 is a pleasant surprise.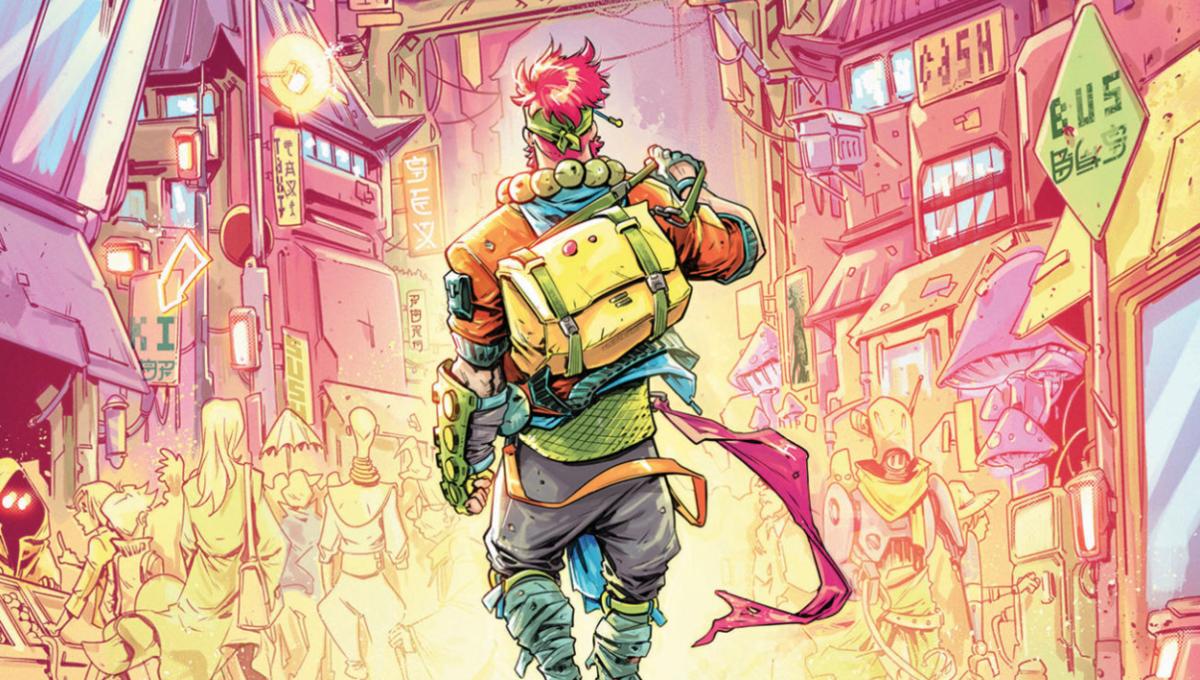 No One Left to Fight #1 (Dark Horse)
(w) Aubrey Sitterson (a) Fico Ossio
This latest Dark Horse original is a mishmash of space opera, dystopian, and sports movie tropes that keeps readers invested thanks to its grounded cast of characters. The story by Aubrey Sitterson drops the reader in media res, introducing characters as if this was a relaunched Justice League or Avengers title. Even though they are original characters, Sitterson treats them as if the reader has always known them, and as a result they become quickly identifiable and relatable. Each character, from the lead protagonist, Vale, to the family of Krysta, Timor, and their children, are given their own distinct personality that Sitterson is able to fully flesh out. Fico Ossio's artwork is just stunning. While the linework is pretty good, the colors he employs gives the book a mesmerising, psychedelic aesthetic which keeps the reader fully engaged.
Despite these great elements, the book cannot overcome its poor pacing. The issue moves at a relatively slow pace, understandable given its mission to set up the story and introduce several characters. However, it then goes from 0 to 100 in its final couple pages, ending on an abrupt cliffhanger that is frustrating more than anything else. No One Left to Fight #1 has a lot of good going for it, but it ultimately suffers from a subpar narrative structure.