We're now living in a post-Vertigo world, as DC Comics quietly shuttered the landmark imprint in October 2019, months earlier than anticipated. But the legacy of Vertigo – a space for new creators to produce experimental works – lives on throughout the comic industry. For those looking for their fix of books that can stand next to the greats like Y: The Last Man, Hellblazer, and Preacher, these are the publishers to look at.
IDW Publishing
Believe it or not, IDW has in recent years become home to some absolutely fantastic, original titles. While licensed properties may still be their bread and butter, the publisher has also garnered acclaim for works like the horror series Locke & Key, John Lewis' March series, Pandemica, and A Letter to Jo. Through both their main line and their Top Shelf imprint, IDW has developed an eclectic mix of titles that will appeal to non-traditional comic readers. In addition, they've recently become the home of Stan Sakai's long-running, creator-owned Usagi Yojimbo. These titles, along with their partnership with a revived Ominous Press, is indicative of their willingness to experiment and give new voices in the medium a chance to be heard.

Image Comics
Perhaps the number one reason for Vertigo's demise, Image Comics began this century recovering from the 1990s industry crash. However, a new writer named Robert Kirkman launched two titles, The Walking Dead and Invincible, that quickly turned the publisher into the premiere destination for creator-owned comics. Offering creative teams more control and better pay than any other publisher could, soon creators that had been Vertigo mainstays, such as Brian K. Vaughan, migrated over and haven't looked back. As a result, Image has solidified itself as the industry's #3 publisher for the better part of 20 years. Their catalog is more varied and diverse than one could imagine, from space operas, to supernatural horror, to slice-of-life, to sex comedies.
BOOM! Studios
Like IDW, BOOM! Studios is well known for their licensed properties, which has only grown in recent years since the acquisition of the Buffy, Firefly, and Power Rangers licenses. However, they have also developed a reputation as a haven for creator-owned projects, such as Brian Azzarello's Faithless or Kieron Gillen and Dan Mora's Once and Future. The creativity increases exponentially as one ventures into their Archaia imprint, home to many original graphic novels and series, including Eisner-winning The Realist, as well as numerous Jim Henson stories such as Tale of Sand.
Black Mask Studios
Founded in 2012, Black Mask was born out of the need to have a publisher willing to publish Occupy Comics, a series inspired by the then prominent Occupy Movement. The brainchild of Matt Pizzolo, Steve Niles and Brett Gurewitz, Black Mask Studios has since its inception strived to provide a place for progressive and transgressive voices to be heard. Niles is noted as having said that "if V for Vendetta were created today there would be no publisher for it." While that may be a touch hyperbolic, it is undeniable that Alan Moore and David Lloyd's classic has served as an inspiration for their publishing approach. With company mottos like "to create, you must destroy" and "inspire, never meddle," Black Mask is one of the most unique publishers in the industry today.

Vault Comics
One of several upstart publishers on this list, Vault Comics formed in 2016 and has developed a sound reputation as a purveyor of sci-fi and fantasy titles. Furthermore, the publisher boasts a diverse group of creators in its stable and a varied group of critically acclaimed titles, allowing it to quickly develop clout with readers looking for something more on the edge. As my colleague Jason Jeffords Jr. said, "Between their great marketing, – which if we're being honest the bigger publishers absolutely need help with – and their hiring of some top notch creators, they are one of the best publishers of 2019 and you need to pay attention to them. All of what was mentioned aside, Vault Comics may be one of the friendlist publishers. Never have I seen a company interact with its audience has much as they have. Someone on Twitter called them the A24 of the comics industry, which I completely agree with."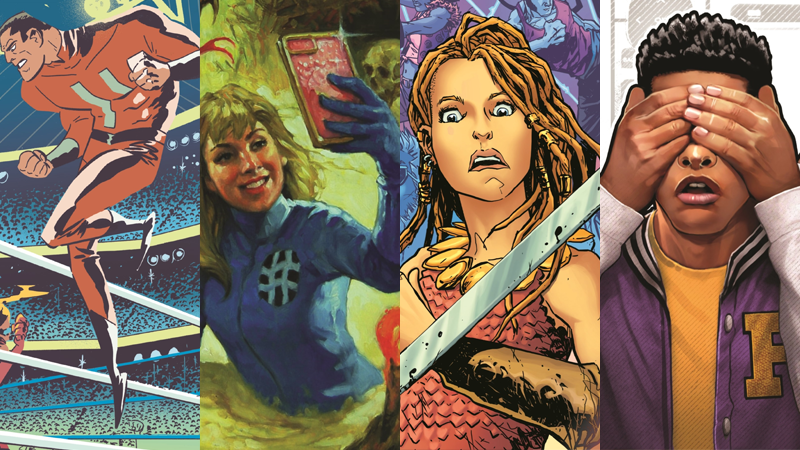 Ahoy Comics
Founded by former Vertigo editors Tom Peyer and Stuart Moore, Ahoy Comics made a big splash in 2019 by publishing Second Coming, which had been abandoned by DC/Vertigo because of backlash from Christian conservatives. But aside from that, they have produced several other great titles, including Bronze Age Boogie, Edgar Allan Poe's Snifter of Terror, and High Heaven. Each of Ahoy's books brings with it a unique voice and vision, with anthology Snifter of Terror the surprising gem of the bunch. Funny, terrifying, and everything in between, Ahoy's variety is impressive – especially for a fledgling publisher.
DC's Imprints
The death of Vertigo is partially the result of the growing number of pop-up imprints at DC. Looking at the titles found in the Young Animal, Hill House, Black Label, Wonder Comics, and Jinxworld imprints, and it's easy to see how Vertigo could be considered a redundant imprint. Doom Patrol is the cornerstone of Young Animal, and is a worthy successor to Grant Morrison's acclaimed run. Hill House is home to quirky and weird horror titles like Basketful of Heads. But Black Label is where readers can really go for their Vertigo fix. Sure, most of their early titles were a bit Batman-heavy, and the interference from DC's parent company caused the imprint to stumble out of the gate. But it has since found its footing to be a solid and stable home for mature storytelling. Many of the classic Vertigo titles have been relaunched as part of Black Label under the "Sandman Universe" banner, working as both a continuation and a fresh start for those books.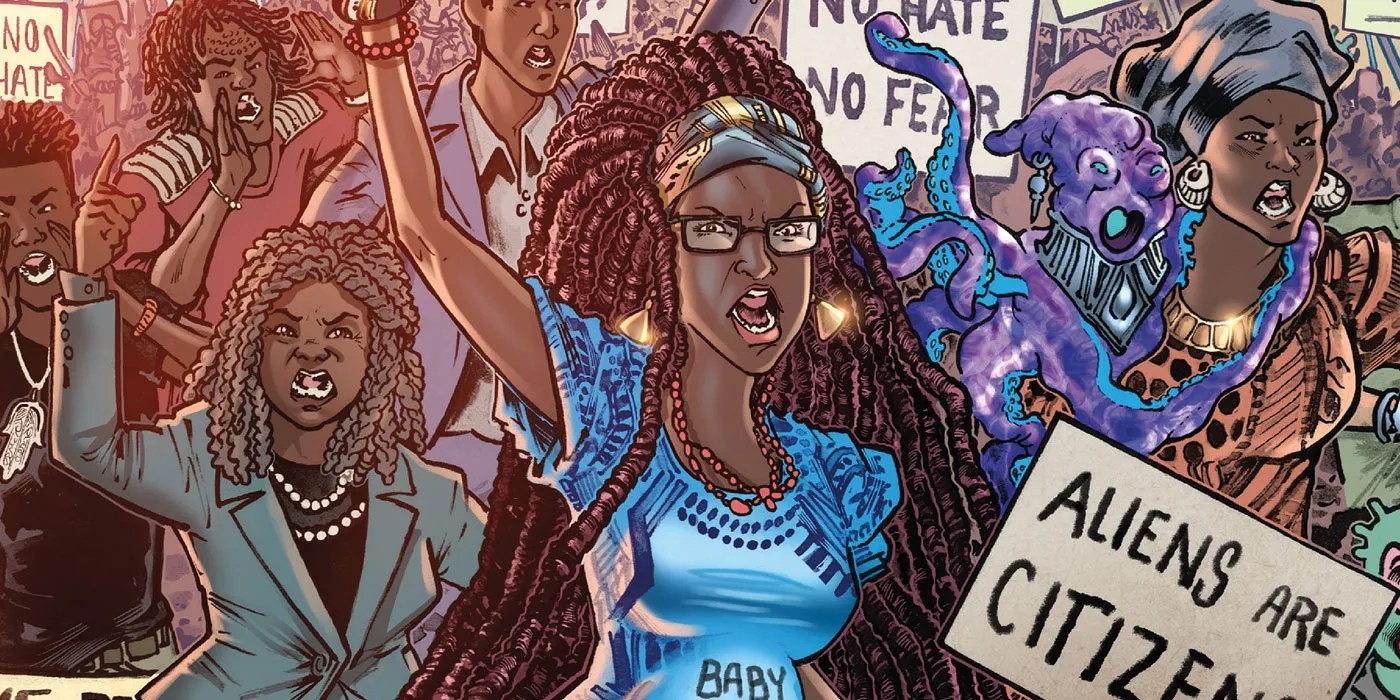 Dark Horse's Berger Books
Karen Berger was the founding editor and driving force behind Vertigo Comics. When she unexpectedly left DC in 2013, there was speculation that Vertigo would be phased out and that she would land elsewhere. That elsewhere ended up being Dark Horse, where she now oversees the Berger Books imprint which fully carries on the Vertigo legacy. Hungry Ghosts by the late Anthony Bourdain is a fascinating experience of culinary horror. Laguardia uses a world where aliens exist to comment on the vitriolic topic that is immigration. Other series from both established and new creators have made Berger Books the place to carry on the fabled imprint's legacy.