October is here, which means we can start taking a serious look at books that go bump in the night! Here's our cavalcade of picks for what looks good this week!
Black Terror #1 (Dynamite Entertainment)
(w) Max Bemis (a) Matt Gaudio
Bob Benton has settled into his "boring" life of being a pharmacist. A daily routine, a co-worker he has a crush on…these are the things that keep him happy. But creeping below the surface are his memories of being a hero. Struggling against his urges to fight crime, he is suddenly sent down a path he thought he had left behind, wanting…needing to be a vigilante, ready to once again punch crime in the face and become the Black Terror!

Join Max Bemis (Moon Knight, Foolkiller) and Matt Gaudio (John Wick, Bettie Page) as they take you for a ride through the life of superhero and all the weirdness along the way.
Absolute Carnage: Immortal Hulk #1 (Marvel Comics)
(w) Al Ewing (a) Filipe Andrade
Before his untimely death, Thaddeus "Thunderbolt" Ross was the Red Hulk and, for a time, bonded to the Venom symbiote alongside Alejandra Jones and Laura Kinney. Now, Ross' corpse has been unearthed, though why and by whom remain shrouded in mystery. With the gamma material in Ross' body possibly in nefarious hands, that's just what Bruce Banner intends to find out – one way or another!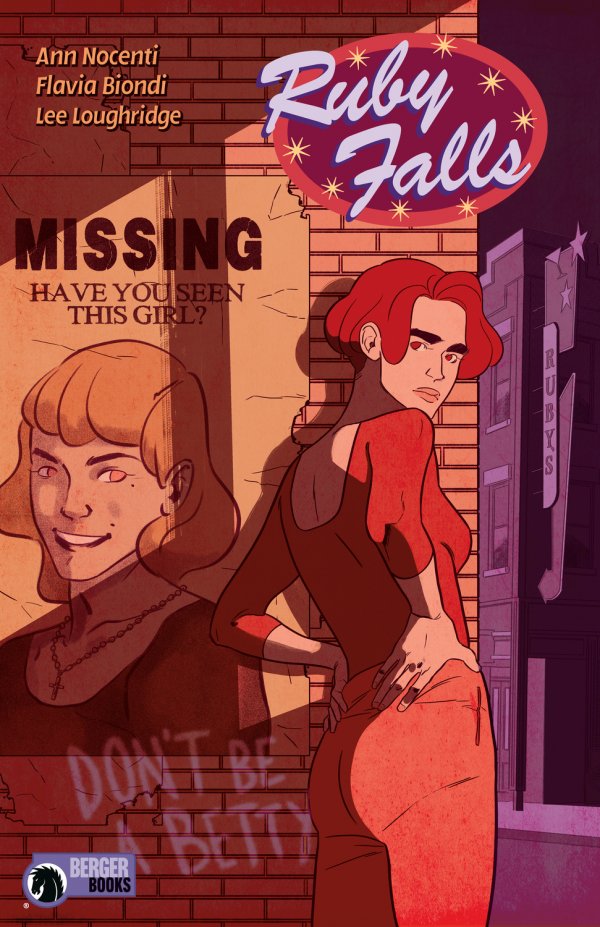 Strange Skies Over East Berlin #1 (BOOM! Studios)
(w) Jeff Loveless (a) Lisandro Estherren
MANKIND MADE IT TO SPACE. AND NOW SPACE HAS FOLLOWED THEM BACK.

* Herring is a disillusioned American spy stationed on the eastern side of the Berlin Wall, struggling with his role in a Cold War that seems to have no end. But when he's sent on a mission behind enemy lines to infiltrate East German intelligence, he soon learns the Soviets have a secret weapon that could change the tides of the conflict: an alien monster that they don't understand, and can't control.

* The Soviets are about to learn that they 're not in charge of the monster it's already in their minds and has twisted them to their will. Now now Herring must find a way to understand the impossible before it transforms him into a monster unlike any other.

* Writer Jeff Loveness ( Judas ) and Lisandro Estherren ( Redneck ) team up for a story in the spirit of Cold War classics, for fans of period piece science fiction as well as alien action such as Barrier.
Dead Eyes #1 (Image Comics)
(w) Gerry Duggan (a) John McCrea
Set in the 1990s, "Dead Eyes" was a prolific stick-up man and hoodlum in Boston until he took down one last big score and disappeared. Nobody ever discovered the truth. He retired to be with the love of his life, but now he's back in the mask to save her. No one—not his wife, the mafia, or the cops—is happy that he's out of retirement.
Copra #1 (Image Comics)
(w/a) Michel Fiffe
COPRA returns in the first issue of its all-new ONGOING SERIES! Acclaimed comics auteur MICHEL FIFFE picks up where his band of mercenary misfits left off, reintroducing the entire cast of his Suicide Squad-esque revenge machine in a brutal standoff against their own leader. Jump right into the thick of it with the world's greatest action team in this extra-length debut milestone—36 pages for just $3.99!
Ruby Falls #1 (Dark Horse – Berger Books)
(w) Ann Nocenti (a) Flavia Biondi (c) Lee Loughridge
Ruby Falls is a sleepy town. But sleep brings nightmares, and 20-something Lana is about to wake up in the middle of her hometown's biggest secret: the "disappearance" of Betty Gallagher, who was infamous for her progressive ways during the mobster-ruled heyday of this old mining town. The dim details of this cold-case murder are trapped in the mind of Lana's grandmother Clara, who suffers from dementia. When Clara starts to share these deeply-buried, violent memories with her, Lana is hooked. She becomes obsessed with cracking the case, even if it means snapping the minds of everyone involved, splintering the peaceful town— and putting herself in grave danger.