There's a lot of good books coming out this week. So much so that it'd cause some serious financial trouble for people if they were all listed out here. With that in mind, these are the titles hitting comic shops this week that are on our radar.
Amazing Spider-Man: Sins Rising Prelude #1
(w) Nick Spencer (a) Guillermo Sana (c) Jordie Bellaire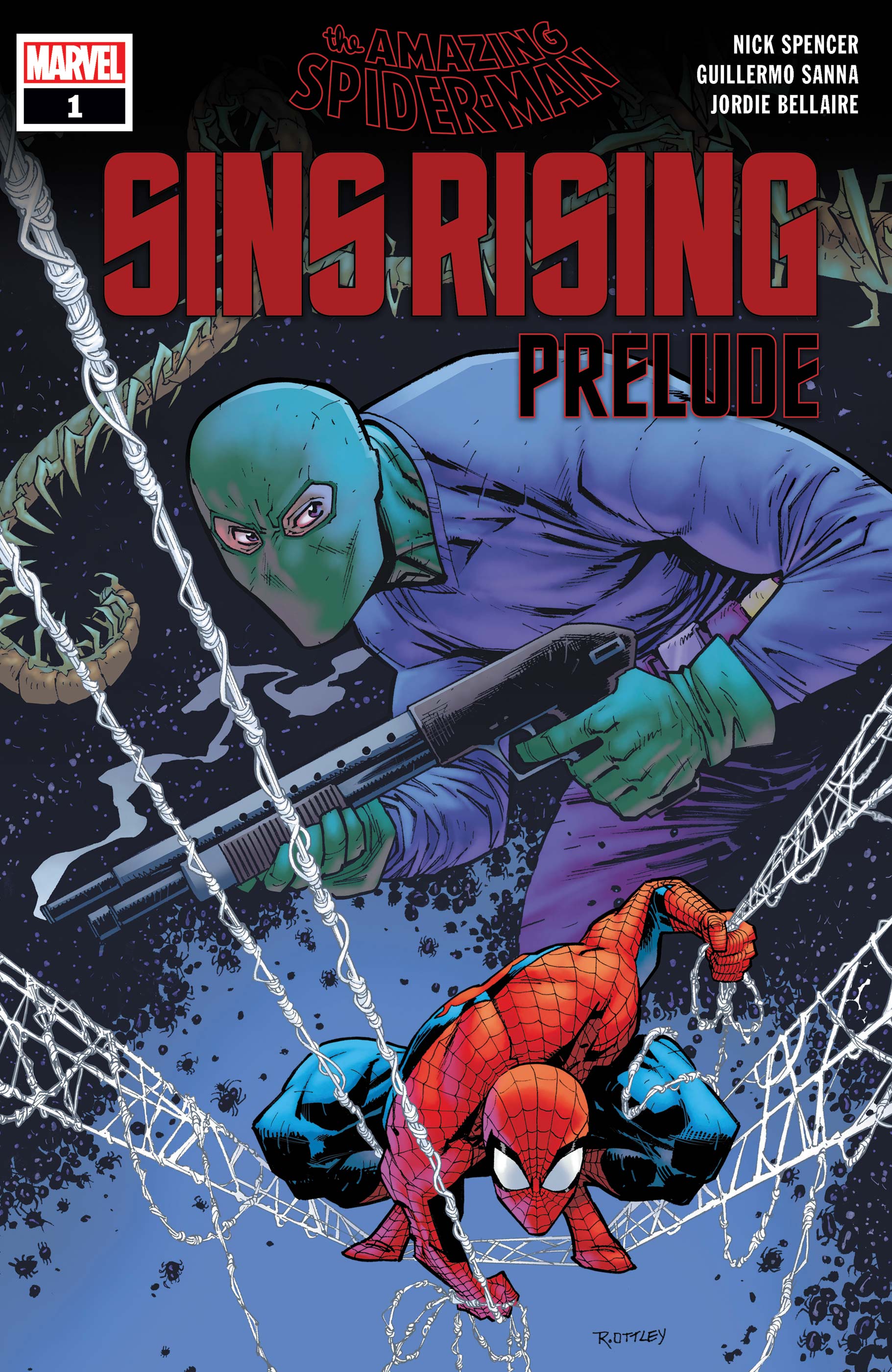 The Sin Eater is not one of the most well known of Spidey's foes, but he is one of the most personal, dating back to the monumental story "The Death of Jean DeWolff." Nick Spencer has shown an affinity for the lesser known, offbeat members of his rogues gallery. However, given the Sin Eater's brutal and callous nature, it's clear that there is a definitive plan in place. How they play into the overall narrative of Spencer's run remains to be seen, but this one-shot prelude (why not just a regular issue of ASM?) should provide some answers.
Who is the Sin-Eater, and why is it so terrifying that he's back?

Nick Spencer pulls back the curtain on one of the most dangerous Spidey villains in history.

We will not only reveal more of Sin-Eater's secret history but put him on a collision course with Spider-Man that will have you quaking in your seat.
Billionaire Island #3 (Ahoy Comics)
(w) Mark Russell (a) Steve Pugh
We love Mark Russell here at Comics Bulletin. Of course we're recommending this.
The stakes rise in this timely satire by Mark Russell (SECOND COMING, The Wonder Twins) and Steve Pugh (The Flintstones)! A daring escape from the super-rich Billionaire Island leads quickly to a cowardly return. Meanwhile, Trent's fate rests in the hands of…Business Dog!
Usagi Yojimbo #10 (IDW Publishing)
(w/a) Stan Sakai (c) Tom Luth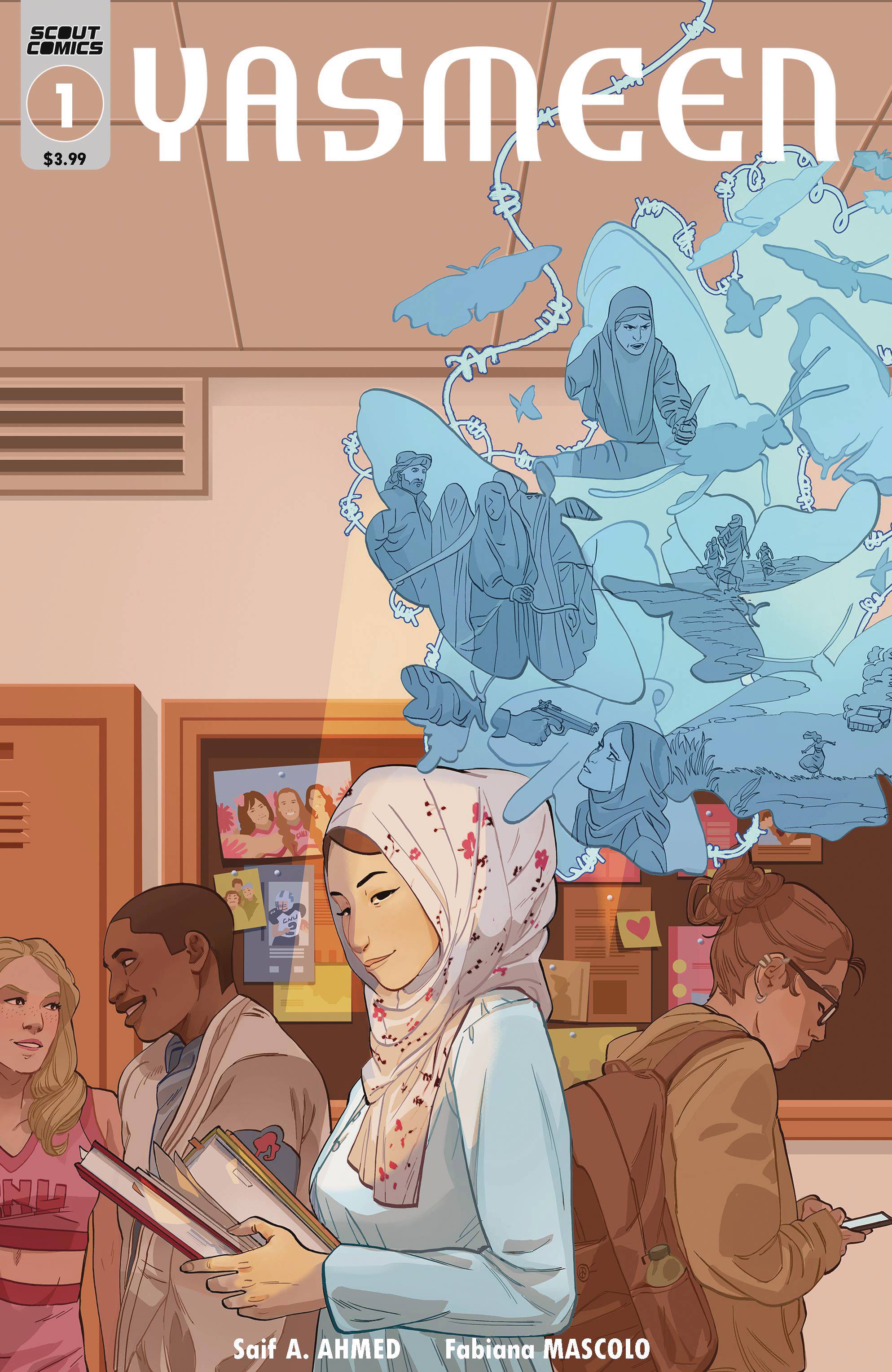 Usagi Yojimbo is always worth picking up. It's consistently great, and if you're just hearing about it from the announcement of an animated series in the works at Netflix, you're in for a treat.
'Mon.' Long ago, Lord Hikiji defeated Usagi's Lord Mifune to take control of the Northern Province. Usagi, now traveling through his home province, still wears the mon (a family crest) of his former lord. But, there are those who still remember the Great Wars with bitterness and threaten to kill any samurai loyal to Mifune. What happens when they come across Usagi?
Yasmeen #1 (Scout Comics)
(w) Saif A. Ahmed (a) Fabiana Mascolo
Unlike this week's other featured books, Yasmeen tells a tale that is sadly real for many young people around the world. 
Iraq, 2014. Life couldn't be better for 16 year-old Yasmeen as her family is able to buy a big new house. Then ISIS invades Mosul. Yasmeen's Shia family barely escapes, while Yasmeen us captured by terrorists and sees her uncle executed. Yasmeen is sold to an ISIS fighter as a slave and must relinquish her innocence in order to save her three new Yazidi friends who are punished with starvation. Two years later, Yasmeen is reunited with her family in the United States. Her parents are so happy to be reunited with Yasmeen that they fail to see the state of depression that she has fallen into after two years of slavery and torments. Now faced with a new life, Yasmeen must learn to survive in a society that both fears and hates her and must overcome the horrors of the past in an attempt to find herself again.